How Much Does A Receding Hairline Transplant Cost?
A hairline transplant can cost anywhere from £1,625 to £9,750 to get a receding hairline transplant. Each clinic charges based on their location, surgical experience, and the type of hair transplant surgery you choose. The cost of your hairline surgery will also depend on the extent of your hair loss, and how many hair grafts you need.
Most men don't need a hair transplant until they're at least stage 2 on the Norwood Scale. At this stage, the minimum number of hair grafts you need is 500 grafts. But if you're approaching the later stages of temple hair loss, you may need as many as 3,000 hair grafts. In this article, you'll discover:
how the cost of a receding hairline transplant is calculated
examples of hairline transplants and their indicative costs
what payment options are available for a hairline transplant.
The cost of a receding hairline transplant
According to our UK hair transplant cost research, each hair graft costs £3.25 on average at UK clinics. So a receding hairline transplant will cost anywhere from £1,625 to £9,750. This table shows the scale of costs based on the extent of your hair loss:
| Norwood stage | Number of grafts (upper limit) | Hairline transplant cost |
| --- | --- | --- |
| 1 | 500 | £1,625 |
| 2 | 1,000 | £3,250 |
| 3 | 1,500 | £4,875 |
| 4-5 | 2,500 | £8,125 |
| 6-7 | 3,000 | £9,750 |
Norwood stages 4 to 7 are characterised by balding into the mid-scalp and crown area as well as the hairline. The number of grafts in the table above refers only to your hairline; if you're developing a bald spot on your crown as well, you may need additional grafts. Some people may need a 4,000 graft hair transplant or even a 5,000 graft hair transplant. Learn more about the cost of a crown hair transplant.
Follicular unit extraction (FUE) tends to be cheaper than follicular unit transplantation (FUT). You may also pay a premium for an unshaven FUE transplant, as this requires more technical skill. Learn more about our hair transplant prices.
Example hairline and temple transplants and costs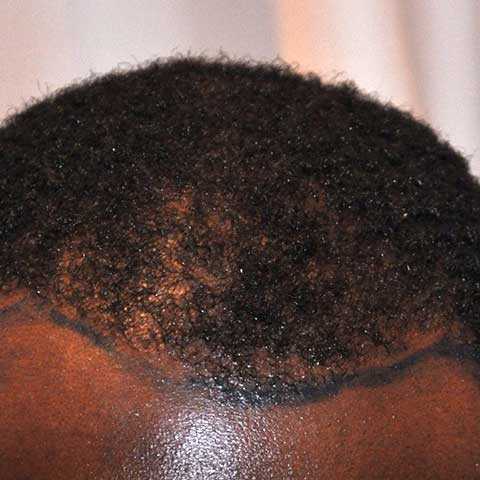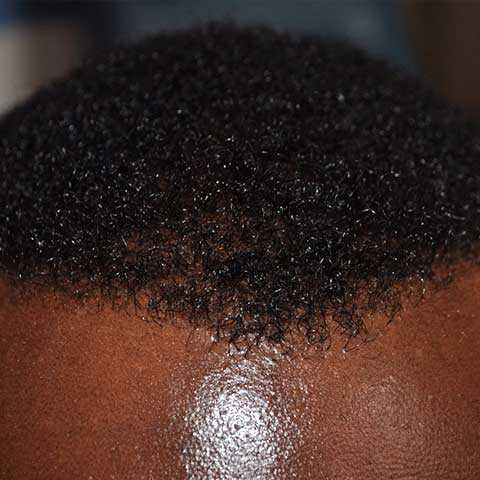 Number of grafts: 700
Average cost: £2,275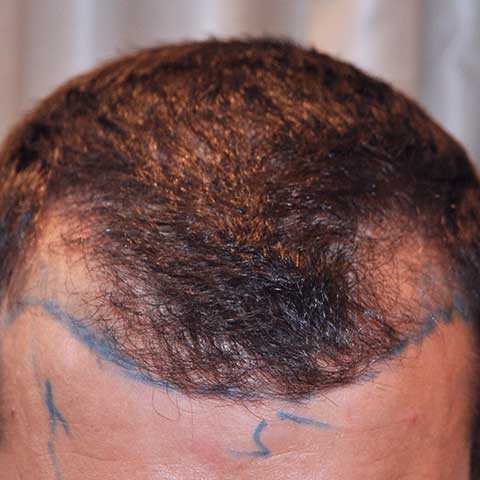 Number of grafts: 1,200
Average cost: £3,900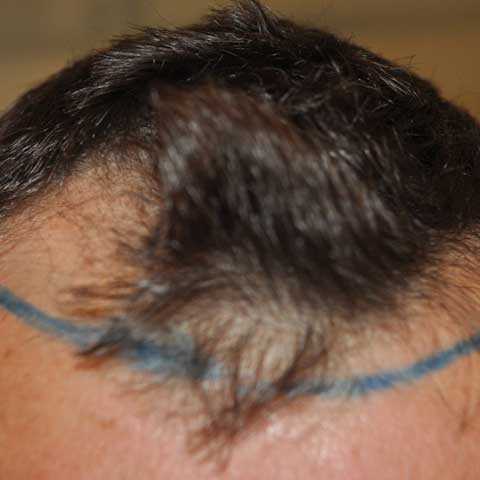 Number of grafts: 1,500
Average cost: £4,875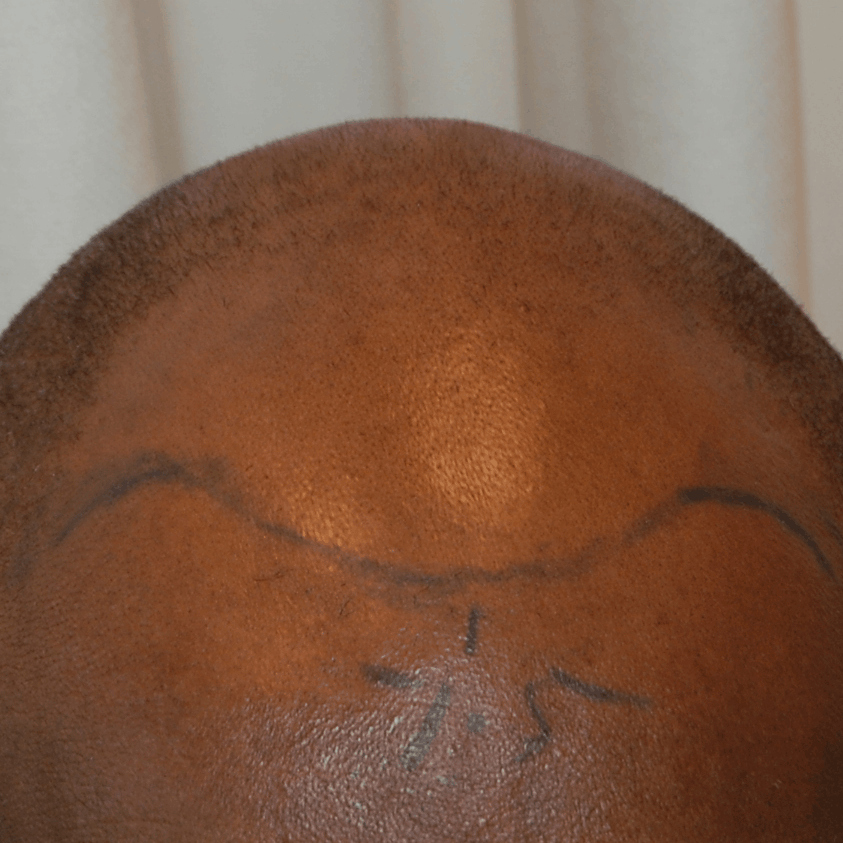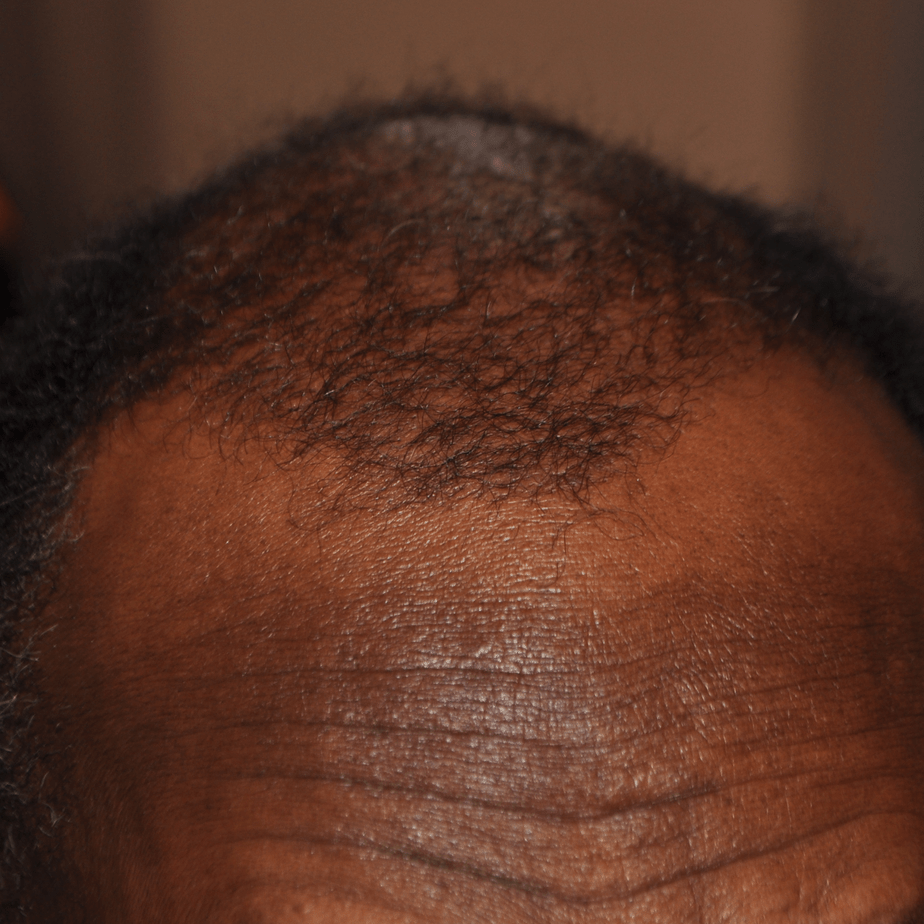 Number of grafts: 2,200
Average cost: £7,150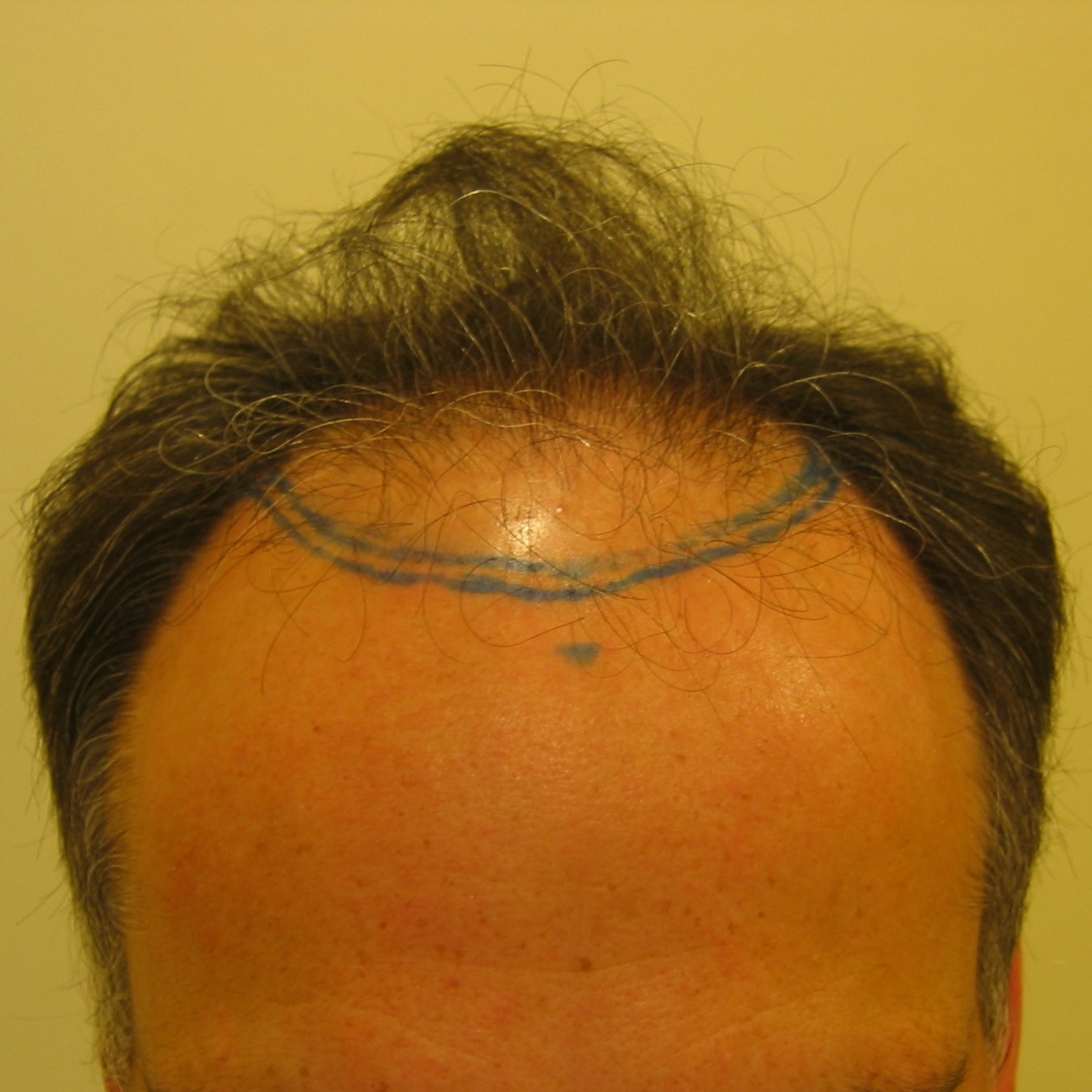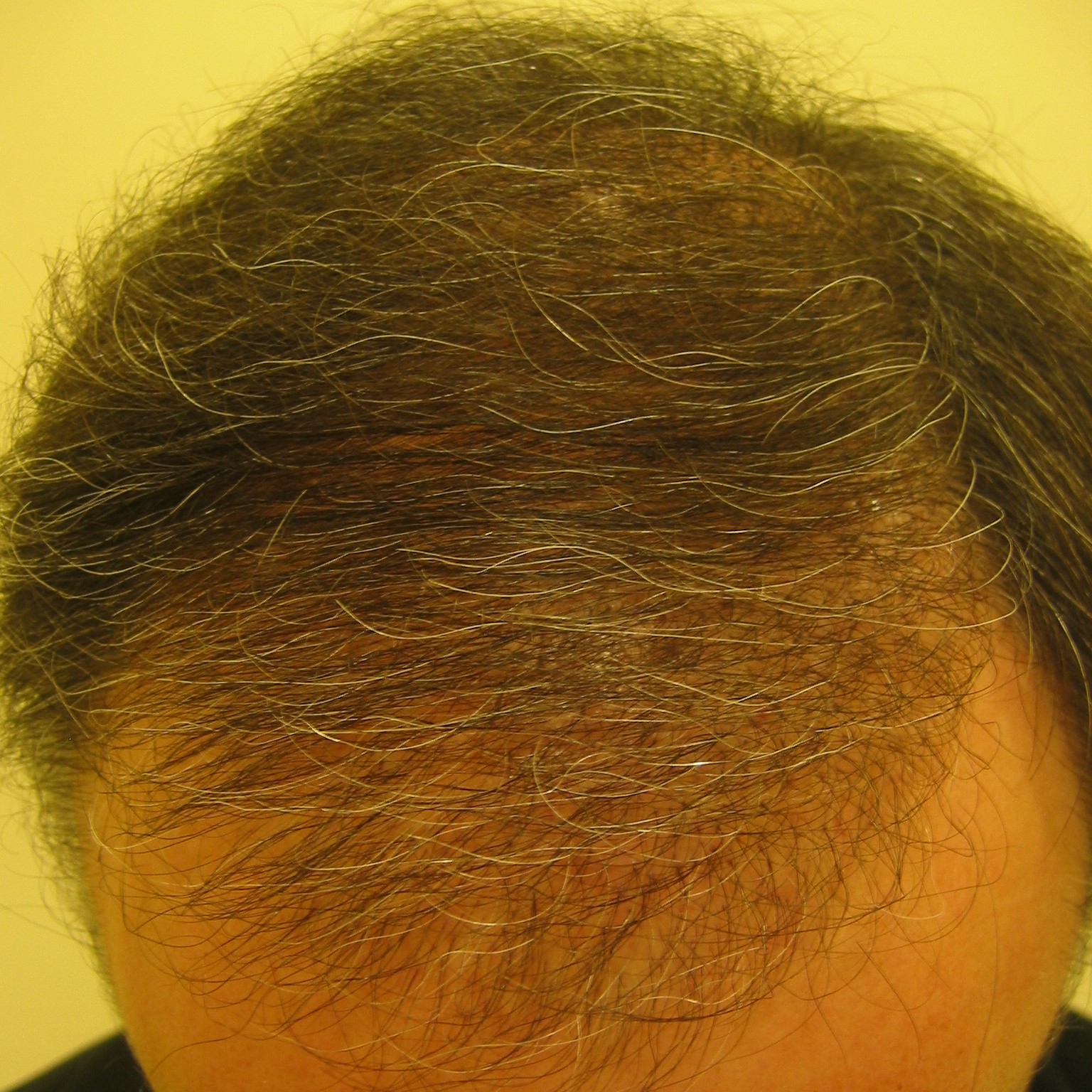 Number of grafts: 2,500
Average cost: £8,125
Hairline transplant costs: where to go for the best price
Clinic location can affect the cost of your receding hairline transplant. Even within the UK, there's some variation — you'll pay slightly more at a hair transplant clinic on Harley Street due to higher operating costs. But in many cases you'll get more experienced surgeons, and a higher standard of care.
Some people choose to go abroad for a hair transplant. Many Turkish clinics offer all-inclusive packages that significantly lower the cost per graft. But our research into hair transplant costs in Turkey found some clinics artificially inflate your graft quote, so you'll ultimately end up paying for grafts you don't need. This isn't just bad for your wallet — it also puts you at risk of hair graft overharvesting.
Too-good-to-be-true prices often indicate cost-cutting. In some cases, this affects the safety and success of your hair transplant. There may be greater risk of complications such as hair transplant infection if your surgery is performed in unsanitary, unsafe, or even unlicensed conditions [1-2].
Cheaper hair transplants can be a false economy. If your hair transplant goes wrong, you'll ultimately look for repair surgery elsewhere — costing you more in the long run. That's why we recommend choosing a UK clinic with excellent hairline surgery reviews, clear evidence of past success, and a good CQC rating [3]. You'll get better results, better aftercare, and better value for your money.
Treatments like Minoxidil for a receding hairline can boost your chances of seeing substantial hair growth more quickly after a hair transplant.
Can you get a receding hairline transplant on finance?
Yes. It's common for people to pay for their hairline transplant on finance. This helps you spread the cost of your hair transplant over several months, making it more manageable and affordable.
The Wimpole Clinic offers hairline transplants on 0% finance, so you won't pay interest on your FUE or FUT treatment.
Is a hairline transplant worth it?
Yes! Many men report that their hairline transplant makes them feel younger, better, more confident and definitely worth it.
James Walton, a Wimpole Clinic hair transplant consultant, reported, "Since having the hair transplant it's completely changed how I feel and I'm proud of the hair that I have – it doesn't embarrass me. Being able to go down to the beach and swim, play with my daughter and go on nice holidays, it's made my life so much better!"
Get a free quote to stop your receding hairline with a hair transplant at the Wimpole Clinic. Book a consultation at one of our 6 surgeries around the UK.
If you feel a hair transplant isn't for you, we've also picked out the best hairstyles for a receding hairline.
Sources:
The Wimpole Clinic offers FUE Hair, Beard & Eyebrow Transplants & Trichology.
Talk to a specialist ☎
020 7935 1861
.
Blog search
Book a consultation
Simply fill in your details in the form below and we'll get in touch with you shortly.