FUE Hair Transplant London – Voted Hair Clinic of the Year 2023
Wimpole Clinic is proud to have been voted as the FUE Hair Transplant Clinic of the Year 2023 at the Corporate Live Wire London prestige awards for a third year in a row. Since the clinic's formation in 1975 it has played a major role in the advancement of hair transplant restoration surgery and treating both male and female pattern baldness.
Dr May, a key figure at Wimpole Clinic for over 30 years, and our team, have been instrumental in developing the revolutionary FUT technique. More recently, we've pioneered refinements to minimally invasive FUE transplant surgery.
Patients are front and centre of everything we do. That's why we've garnered so many genuine 5 star Google & TrustPilot reviews. Find out more about our award-winning FUE London hair transplant clinic below or by speaking to one of our friendly patient advisors during a free consultation.
FUE Patient Success Stories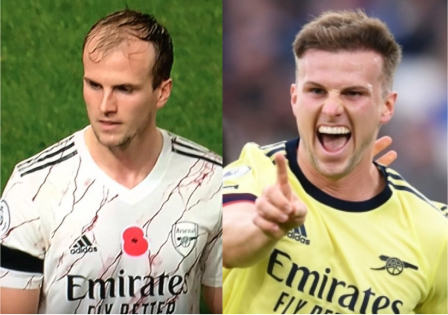 "I struggled so much with my hair and self-confidence. Wimpole Clinic treated me so well and I am so happy with the results, I could not recommend them enough."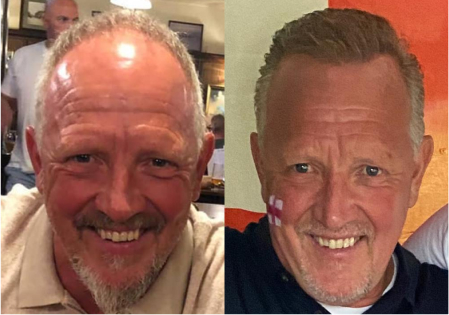 "Great clinic and great staff. A special thanks to Dr. Luciano and Matt for helping me design a hairline that suited me and delivering excellent results. First class!"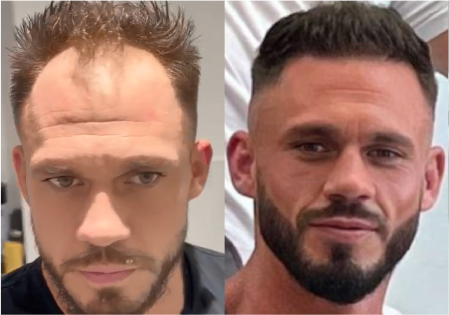 "As an online influencer I needed to restore my hair! Shout out to Dr. Keiran Dayah and the entire team who really looked after me – would highly recommend Wimpole."
About FUE Hair Transplant
What is an FUE hair transplant?
FUE (Follicular Unit Extraction) is the most advanced type of hair transplant surgery. It involves removing groups of healthy hair follicles individually from the donor site and reimplanting them into the thinner areas, usually around your temples and crown. Learn more about temple transplants and crown hair transplants.
Using the latest minimally invasive hair restoration techniques, we are able to create natural-looking results that's indistinguishable from your existing hair, giving you an age-appropriate hairline and restoring your confidence. FUE offers faster recovery times than FUT, as well as minimal scarring, giving you the flexibility to experiment with different hairstyles.
How does FUE hair transplant work?
The FUE procedure is performed under local anaesthetic. This ensures the procedure is as pain-free as possible. You can also take a sedative if you feel worried or tense.
A tiny punch is used to extract groups of follicles, or hair grafts, from the safe donor area at the back or side of your head. The punch is 0.75-1mm in diameter, depending on your hair type and the skin in your donor area. It creates tiny wounds that heal quickly and leave virtually no scarring.
The surgical team then implants the hair grafts into tiny incisions in your thinning areas, which are carefully designed for angulation, depth and hair direction, giving you a natural-looking result.
Why choose an FUE hair transplant?
FUE is the most popular hair transplant procedure for both men and women
FUE leaves virtually no scarring, so you can crop your hair as short as you like
Recovery is easier and faster than FUT surgery, so you can get back to normal life quickly
You'll get full, natural-looking hair in as little as 6 months
Surgery takes less than a day to complete
At the Wimpole Clinic, we have an FUE success rate of 97-100%.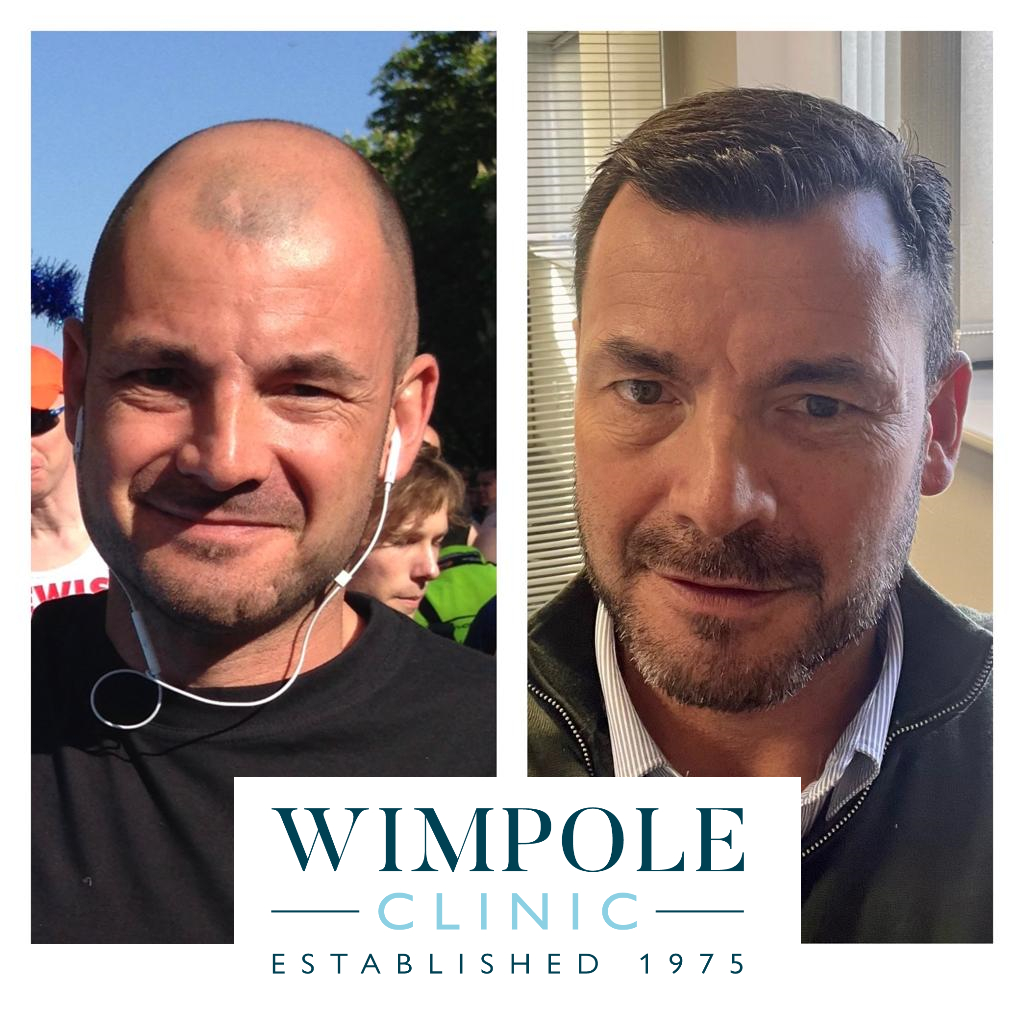 How much does FUE surgery cost?
You can get an FUE hair transplant at the Wimpole Clinic from £3,499. See our full hair transplant price list for more details.
Your quote will depend on the number of grafts you need, as well as the skill, experience and reputation of your surgeon. Cheap hair transplants often reflect the quality of the procedure, and can result in unnatural-looking hair or even failed hair transplants. Learn how to get the best value hair transplant in this UK hair transplant cost analysis.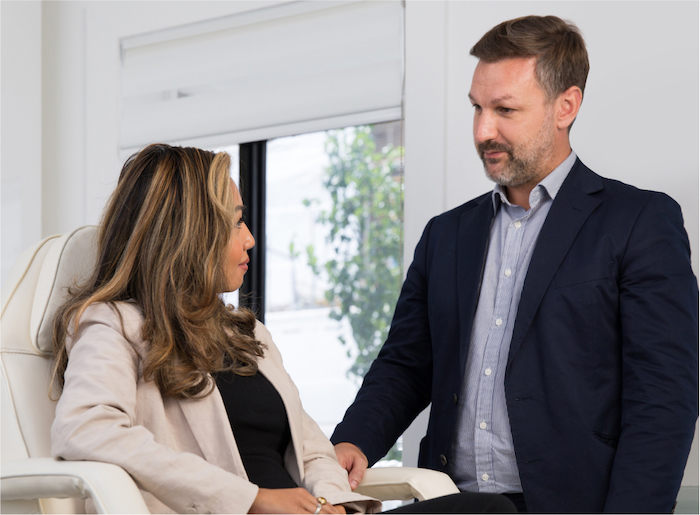 James' Hair Transplant Journey
Since having the hair transplant it's made such a positive impact on my life. I am much more confident in how I look, how I feel, being a dad, being a husband – it's just made a really positive impact!
"I've always been a confident person but there was something that did concern me and that was my hair. During my 20s I could start to see my hair receding and it just got worse and worse. I didn't realise how much of an impact it was making on my life."
How James' Hair Transplant Changed His Life
"Since having the hair transplant it's completely changed how I feel and I'm proud of the hair that I have – it doesn't embarrass me. Being able to go down to the beach and swim, play with my daughter and go on nice holidays, it's made my life so much better!
Having gone through the surgery myself I know how straightforward the procedure is and it has very minimal time to recover, so if you are thinking of having a hair transplant I recommend taking 2 weeks off work.
Since having the hair transplant it's made such a positive impact on my life. Those insecurities that just used to creep into every day life. You don't realise, the eating out, the wind blowing, the hair getting wet, the hair dressers, the things we have to do. I am much more confident in how I look, how I feel, being a dad, being a husband, it's just made a really positive impact!"
FUE is a simple procedure for skilled hair transplant surgeons. Experienced surgeons can expect to see FUE graft survival rates of more than 90%.
Learn more about the procedure in these FAQs.

Dan's FUE Hair Transplant Review
"Just to start, I have never received such amazing care and customer service in my life! I am 37 and had male pattern baldness. All my life it has almost been a burden which caused me anxiety and lack of confidence.
I found out about the Wimpole Clinic through a friend, and after my first consultation with the incredible patient advisor James Walton, I had no doubt in my mind that this was the place to get my transplant! From the first day of walking in to get my consultation, to the last day of walking out after my surgery, the level of professionalism absolutely blew my mind! Honestly I had the best team in the world.
Also I cannot thank enough the incredible team & surgeon Dr Kieran Dayah, whose skill and expertise during my surgery was just incredible! It has now been nearly 2 months and already I'm starting to see amazing results! I can't wait to see what my hair will look like in 12-14 months!
EVERYONE at the Wimpole clinic are the most down to earth, friendliest team you can ask for!
And once again James Walton, thank you for making my experience memorable!
If anyone is thinking about getting a hair transplant, trust me when I say this is the place to go!"
What Results Can I Expect From FUE?

John's FUE Hair Transplant Journey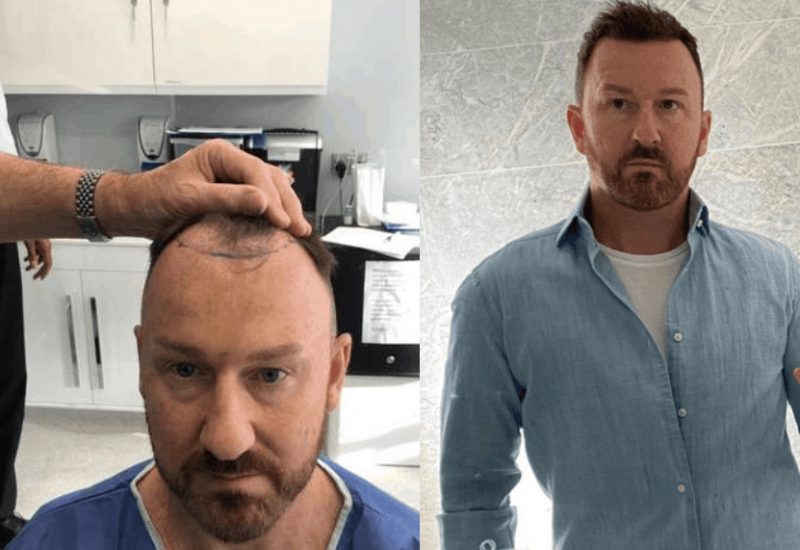 I am delighted with my results to date and am repeatedly complimented on how natural my hairline looks. I have recommended the clinic to several close friends, a number of whom have also now had the procedure and again experienced exceptional results. 5 stars!!"

Mark's FUE Hair Transplant Review
The experience from start to finish has been fantastic. After an initial conversation with Matt, I was put at ease about what to expect on the day and all of my questions were answered. On the day Dr. Malkani and his team were brilliant. There was a very relaxing atmosphere and the team couldn't have done more for me. The Wimpole Clinic was recommended to me by a friend who had a transplant in July as he had a great experience. I'll also be recommending the clinic to friends considering going ahead with treatment.
FUE Hair Transplant Aftercare
We provide all our patients with
excellent aftercare and customer care
. Our consultants will follow up with you on any concerns, and we'll be here every step of the way to make sure your Wimpole Clinic hair transplant is a success. You'll also receive an aftercare pack that contains all the essentials you need to look after your new hair grafts.
24 hour surgical hot line for aftercare
Shampoo
Paracetamol and anti-swelling tablets
Post-operative care notes
Baseball cap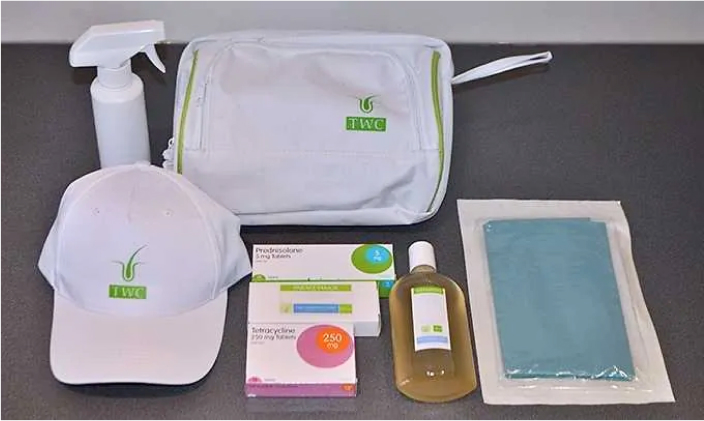 Why Choose The Wimpole Clinic?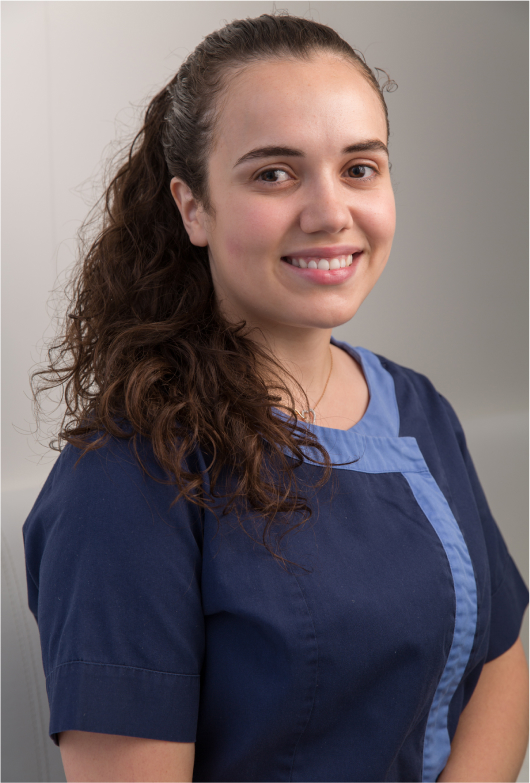 At the Wimpole Clinic, we use the most advanced surgical methods to create hairlines that restore your confidence — making you feel your very best. With our unshaven FUE technique, you won't even need to hide your hair transplant from your friends and colleagues. Simply take a few days off to recover, then head back to the office looking and feeling fresh.
We've been performing quality hair transplants for almost 50 years. Other clinics come and go, but we've stood the test of time — so we'll still be here whenever you need us. Whether it's your first cosmetic procedure, or you think you need a transplant top-up, we welcome new and previous patients.
Qualified surgeons, quality patient care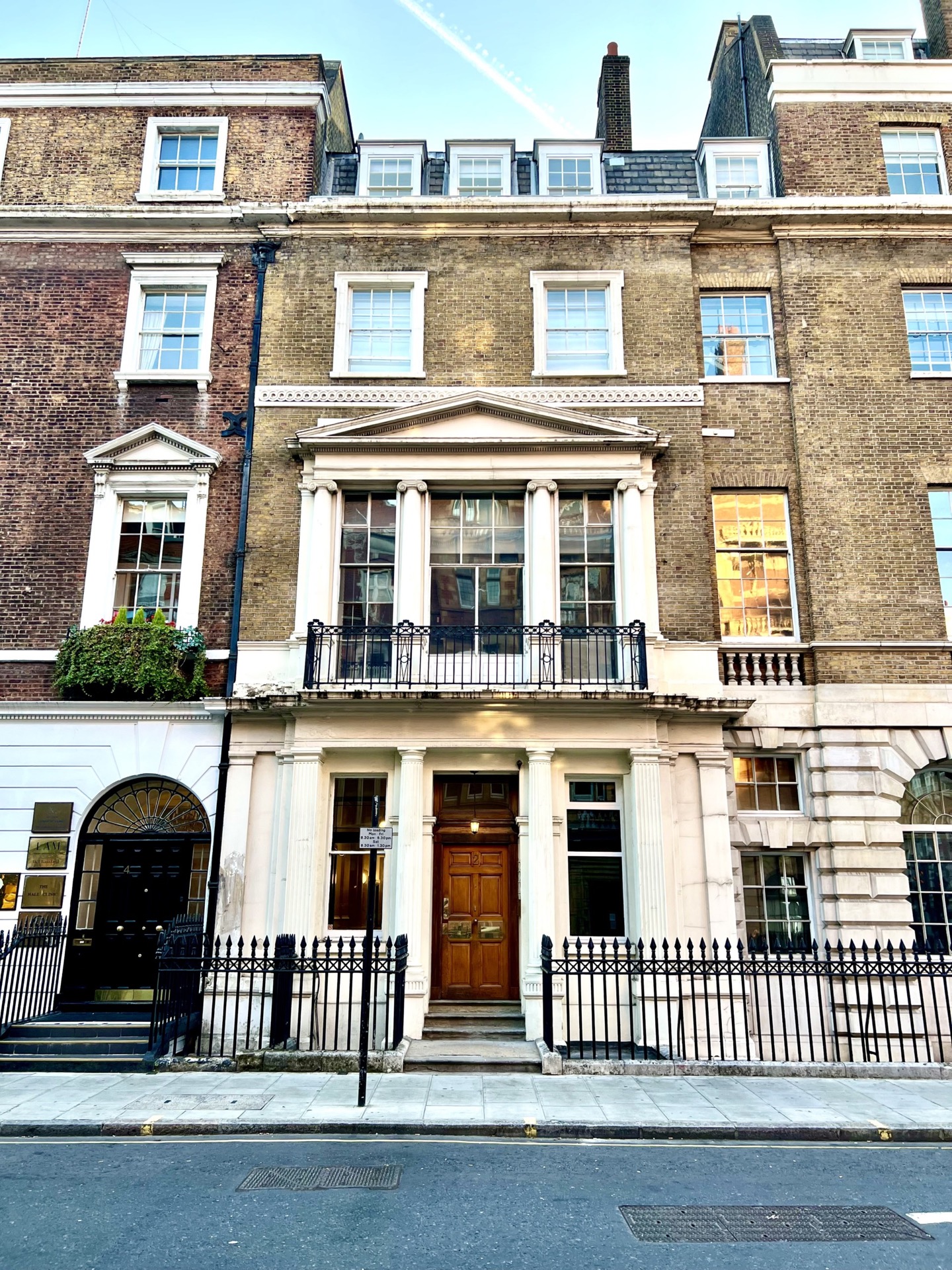 No. 2 Harley Street, London (Head Quarters & surgery)
2 Harley Street
London WIG 9PA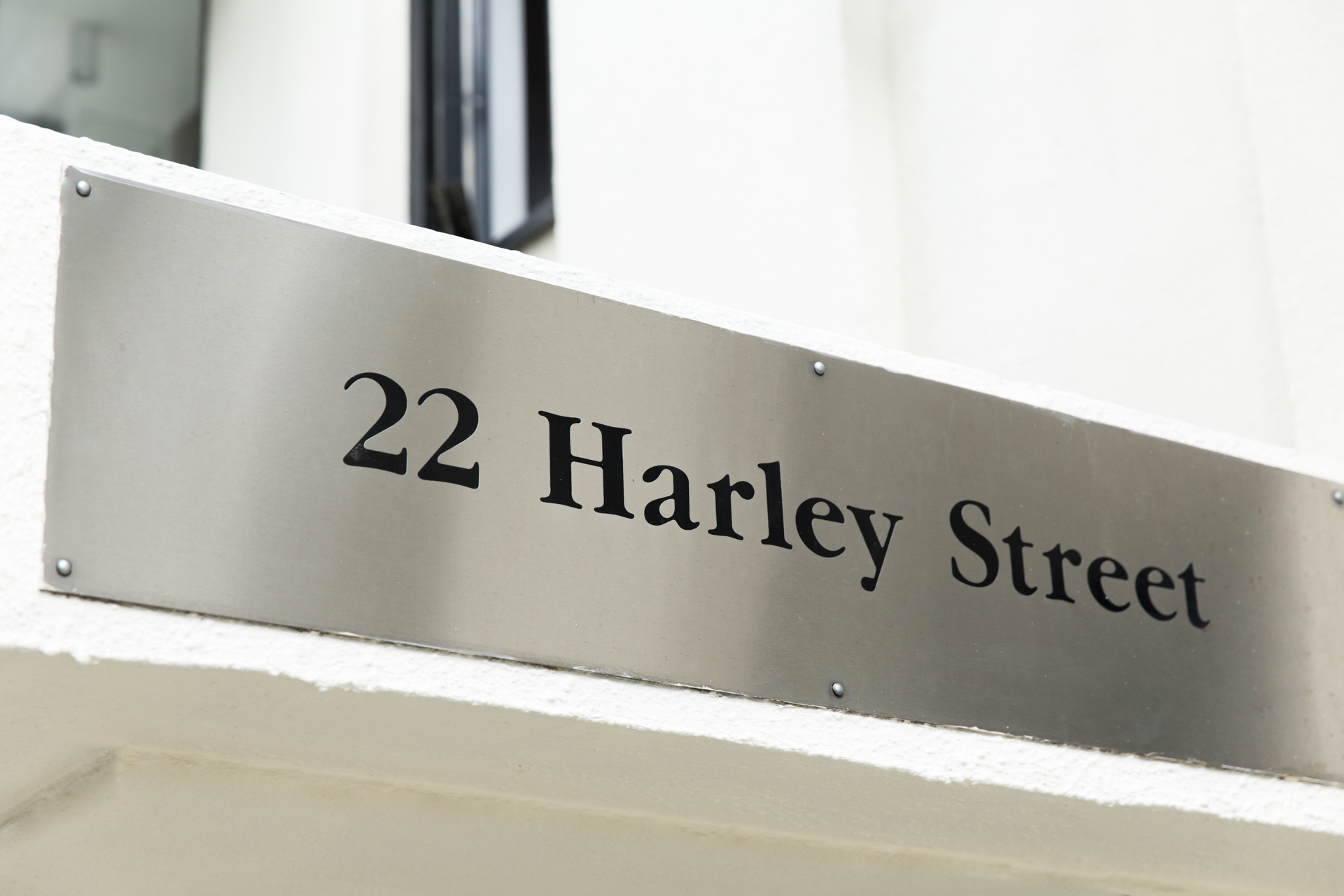 No. 22 Harley Street, London
(Surgery)
22 Harley Street
First Floor, London, WIG 9PL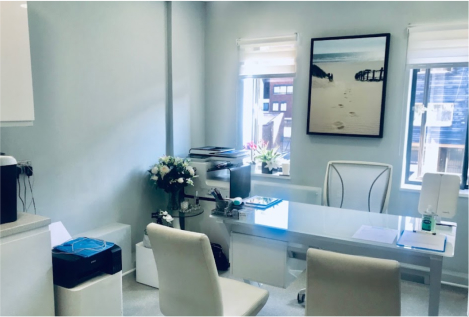 21 St George's Rd
Bristol, BSI 5UU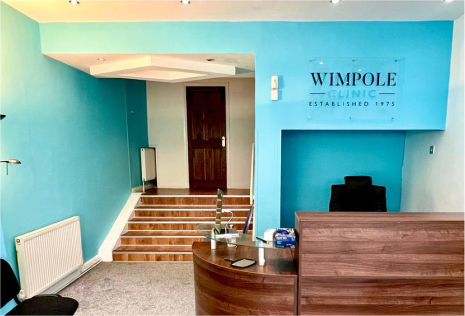 Leicester
(Pre & Post Op)
105 London Rd
Leicester, LE2 0PF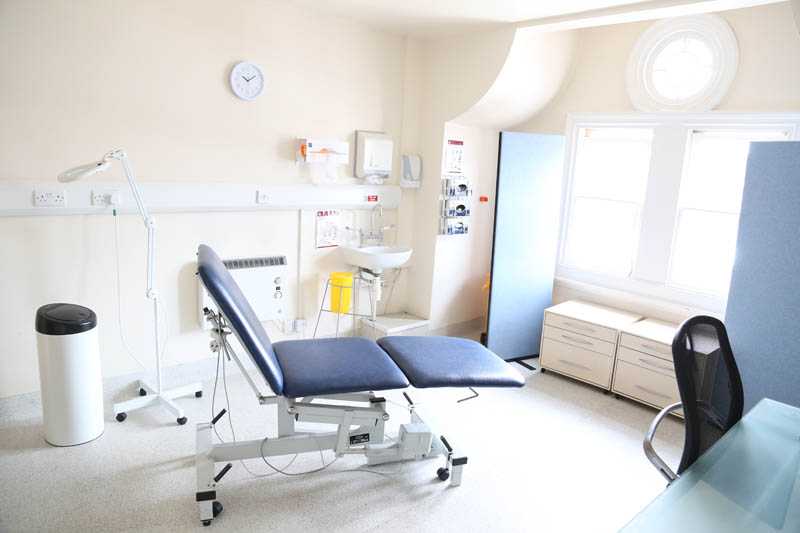 214D Hagley Rd
Birmingham, BI6 9PH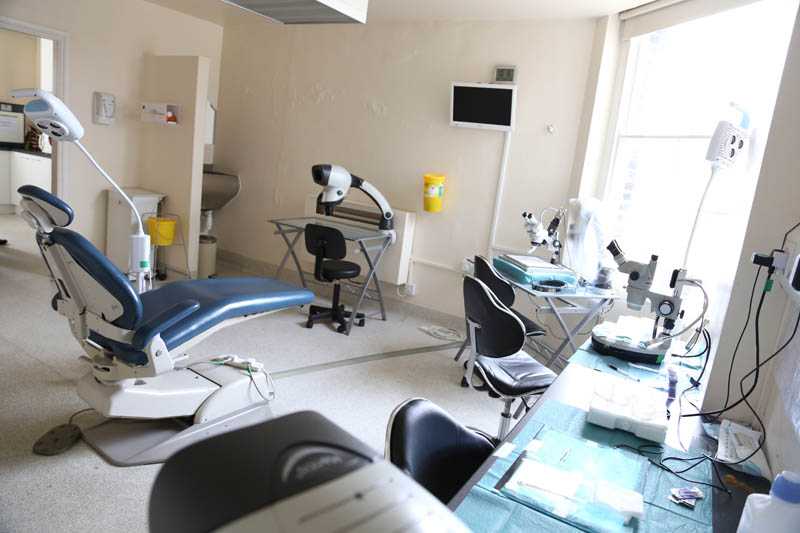 19 Balgores Square
Gidea Park, Romford
Essex, RM2 6AU