FUT Hair Transplant London
Clinic of the Year 2023
An FUT hair transplant is a 1-day hair restoration procedure. Your FUT hair transplant will take place in our London clinic, where our qualified, experienced consultants and surgeons will restore your hair, giving you newfound confidence in your look.
We're grateful to all our patients who voted us Hair Transplant Clinic of the Year 2021, 2022 and for a third time in 2023. Our team, led by principal surgeon Dr. Michael May, has made a significant contribution to developing the then-revolutionary FUT transplant technique and making hair transplants more accessible for everyone.
Our patients are at the centre of everything we do. That's why we're so highly rated on both Google and TrustPilot. Read on to find out more about getting an FUT hair transplant in London at the Wimpole Clinic.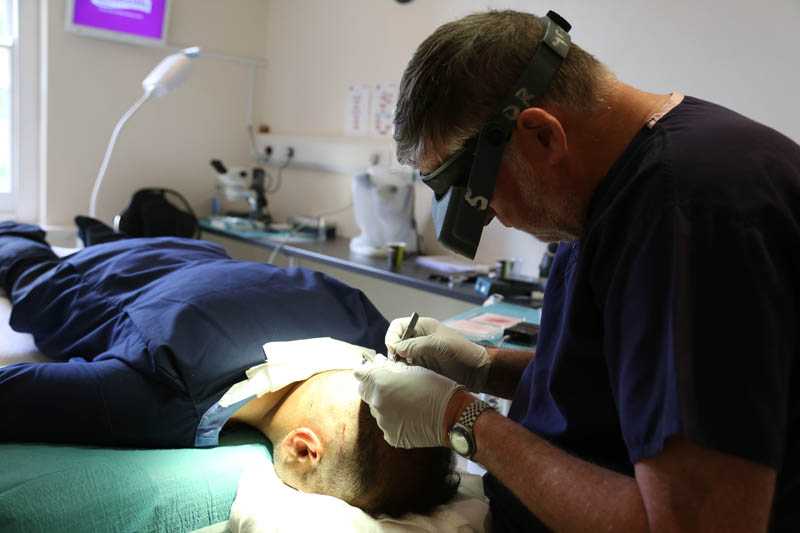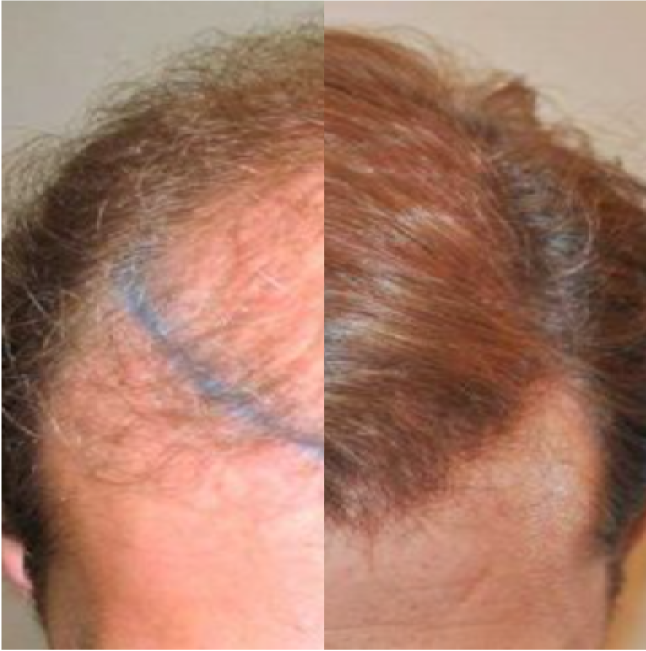 "At 52 I had accepted the state of my hair loss but after seeing my friends incredible results with Wimpole I decided to do something about it, and I am glad I did, couldn't be more satisfied!
What struck me was how close the team members were – it was like a family and they made me feel really welcome and part of it for my short 6 hours there!"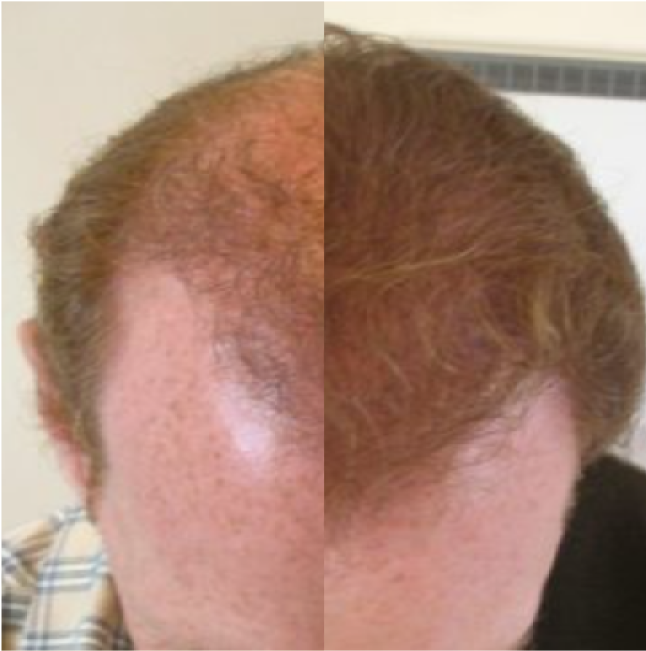 "Had my hair transplant (FUT) at the Wimpole Clinic and what an incredible experience from start to finish. James, my patient advisor was excellent and I opted against going overseas – so glad I did!
They even squeezed me in before I went on holiday – Wimpole is truly an awesome and down to earth team!"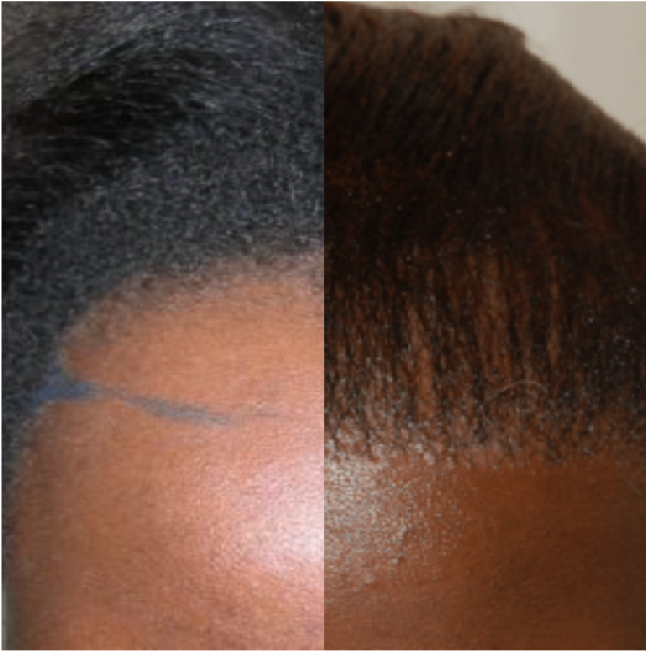 "I consulted with 6 clinics within London and 3 outside and what was astonishing is the lack of transparency and commercialised approach to such an intimate and nerve wracking decision. With many offering inadequate advice and telling me I'd need more than one procedure. I knew this was untrue because of the level of detail I initially obtained from the Wimpole Clinic."
"My FUT hair transplant has transformed my life. Marie, my advisor held my hand throughout the experience while Dr. Ismail and Dr. May both consulted me and I really respected their honesty. They said I would require at least 2 hair transplants to get the required results in the most optimal way and I felt they had my interest at heart. I can't thank the Wimpole team enough."
About FUT Hair Transplant
What is an FUT hair transplant?
FUT, or Follicular Unit Transplantation, is a common hair transplant method. It's also known as strip harvesting or FUSS (Follicular Unit Strip Surgery). In FUT, the surgeon removes a strip of skin containing active hair follicles from the back or side of your head. They then dissect it into tiny follicle clusters known as grafts, which can contain single or multiple hairs. Each graft is then reimplanted into the bald or thinning areas.
Although the recovery period is longer and there's more risk of scarring, with FUT more grafts can be extracted from a smaller area. And just like FUE transplants, FUT creates a natural-looking hairline that blends in effortlessly with the rest of your hair — restoring your confidence as well as your hairline.
How does an FUT hair transplant work?
Before your FUT procedure begins, you'll be given a local anaesthetic to numb your scalp, and a mild sedative to help you relax. These make the procedure as comfortable and painless as possible.
The surgeon uses a scalpel to remove a thin strip of skin from your donor site. This strip is usually 5-20cm long and 0.5-2cm wide, depending on the number of grafts required. The strip is cut up into tiny follicular units, each one typically containing 1-4 follicles.
The surgeon creates a series of small cuts in the thinning areas around your temple and/or crown. They implant the hair grafts to create a natural-looking finish, aiming to achieve the same density as your natural remaining hair. After the procedure, the wound in your donor area will be stitched up, leaving you with a thin linear scar.
Why choose an FUT hair transplant?
FUT offers the same fantastic results as FUE
FUT is ideal for those who wear their hair longer, due to the slight scarring at the back of the head
FUT works well for curly and Afro hair types. Learn more about afro hair transplants.
Your hair will look thick and natural in 6-18 months
Most procedures are completed in under 1 day
The Wimpole Clinic's FUT success rate is 97%.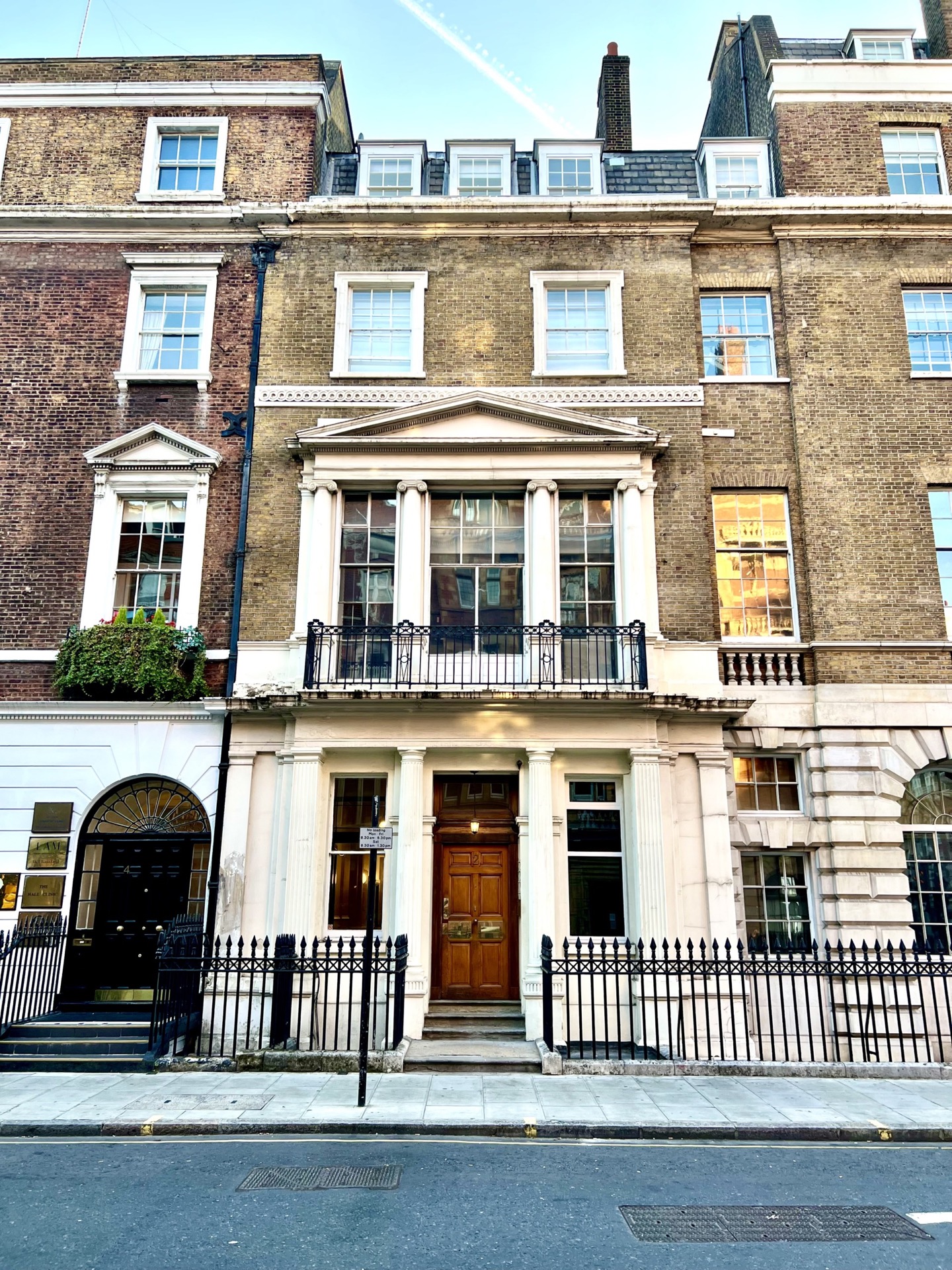 Wimpole FUT prices start at £3,499. Find out more about Wimpole Clinic's prices.
The cost of your hair transplant depends on how many grafts you require, and your surgeon's experience and ability. Cut-rate hair transplants can mean the clinic is cutting corners, which could compromise the success of your hair transplant, or even your safety. Learn how cost reflects quality in our UK hair transplant cost analysis.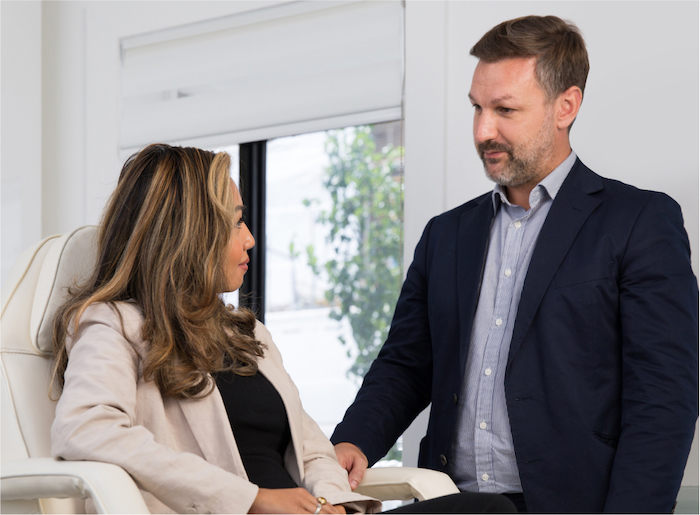 James' Hair Transplant Journey
Since having the hair transplant it's made such a positive impact on my life. I am much more confident in how I look, how I feel, being a dad, being a husband – it's just made a really positive impact!
"I've always been a confident person but there was something that did concern me and that was my hair. During my 20s I could start to see my hair receding and it just got worse and worse. I didn't realise how much of an impact it was making on my life."
How James' Hair Transplant Changed His Life
"Since having the hair transplant it's completely changed how I feel and I'm proud of the hair that I have – it doesn't embarrass me. Being able to go down to the beach and swim, play with my daughter and go on nice holidays, it's made my life so much better!
Having gone through the surgery myself I know how straightforward the procedure is and it has very minimal time to recover, so if you are thinking of having a hair transplant I recommend taking 2 weeks off work.
Since having the hair transplant it's made such a positive impact on my life. Those insecurities that just used to creep into every day life. You don't realise, the eating out, the wind blowing, the hair getting wet, the hair dressers, the things we have to do. I am much more confident in how I look, how I feel, being a dad, being a husband, it's just made a really positive impact!"
Our skilled surgeons have decades of experience performing FUT hair transplants. Learn more about the FUT procedure below.
What Results Can I Expect From FUT?

Benjamin S's FUT Hair Transplant Review
I had my hair transplant (FUT) at the Wimpole Clinic. I had an absolutely fantastic experience throughout. I had a complimentary consultation with James Walton who was very helpful and kindly managed to book me in for a transplant just a few days after, so I could have it done before going overseas.
James was there to greet me on the morning of the surgery and made the whole experience seem very relaxed and smooth.
I then met Dr May, who I had requested for the surgery based on his great reviews and many years of experience. He was very friendly and professional and did a fantastic job – the whole procedure was completely pain free and I even managed to get some sleep!
Following the surgery James kindly provided me with a lunch as he ran through everything I needed to know post-treatment. I was home by midday and felt completely fine all afternoon and back at work already!
FUT Hair Transplant Aftercare
We offer the best possible patient care, including an
unparalleled aftercare service
. Your consultant will check in with you after the FUT procedure to see how you're healing and answer any questions you have. We're here throughout your hair transplant journey to ensure your FUT procedure is successful. We'll also give you an aftercare pack, which gives you everything you need to care for your hair transplant.
24 hour aftercare hotline

Medicated shampoo

Paracetamol, antibiotics, and anti-swelling tablets
Baseball cap

Post-operative care notes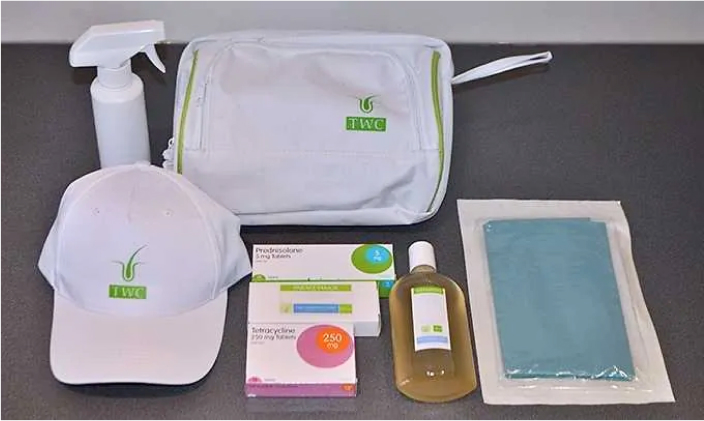 Why Choose The Wimpole Clinic?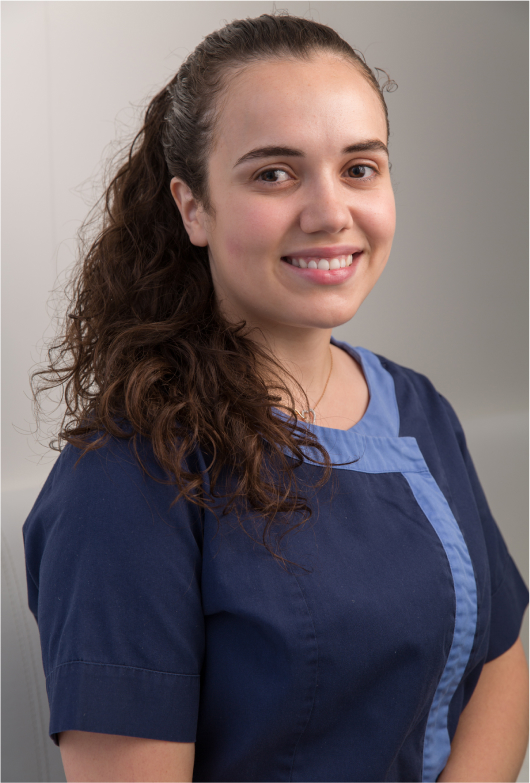 The Wimpole Clinic is one of the most experienced and enduring hair restoration clinics in the UK. We've been providing FUT procedures for more than 45 years. We use sophisticated strip harvesting techniques to keep scarring to a minimum, while creating a hairline you'll love.
Our surgeons are all registered with the GMC. Led by our principal surgeon, Dr Michael May, our team has the skill and experience to perform even the most complex FUT procedures. So no matter which hair type you have, you'll get the results you want from the Wimpole Clinic.
Patient care is our biggest priority. That's why our patients have awarded us 4.9/5 stars on both Trustpilot and Google. With an industry-high success rate and unrivalled aftercare, the Wimpole Clinic will restore your hairline to create a confident new you.
Honest hair loss advice and expertise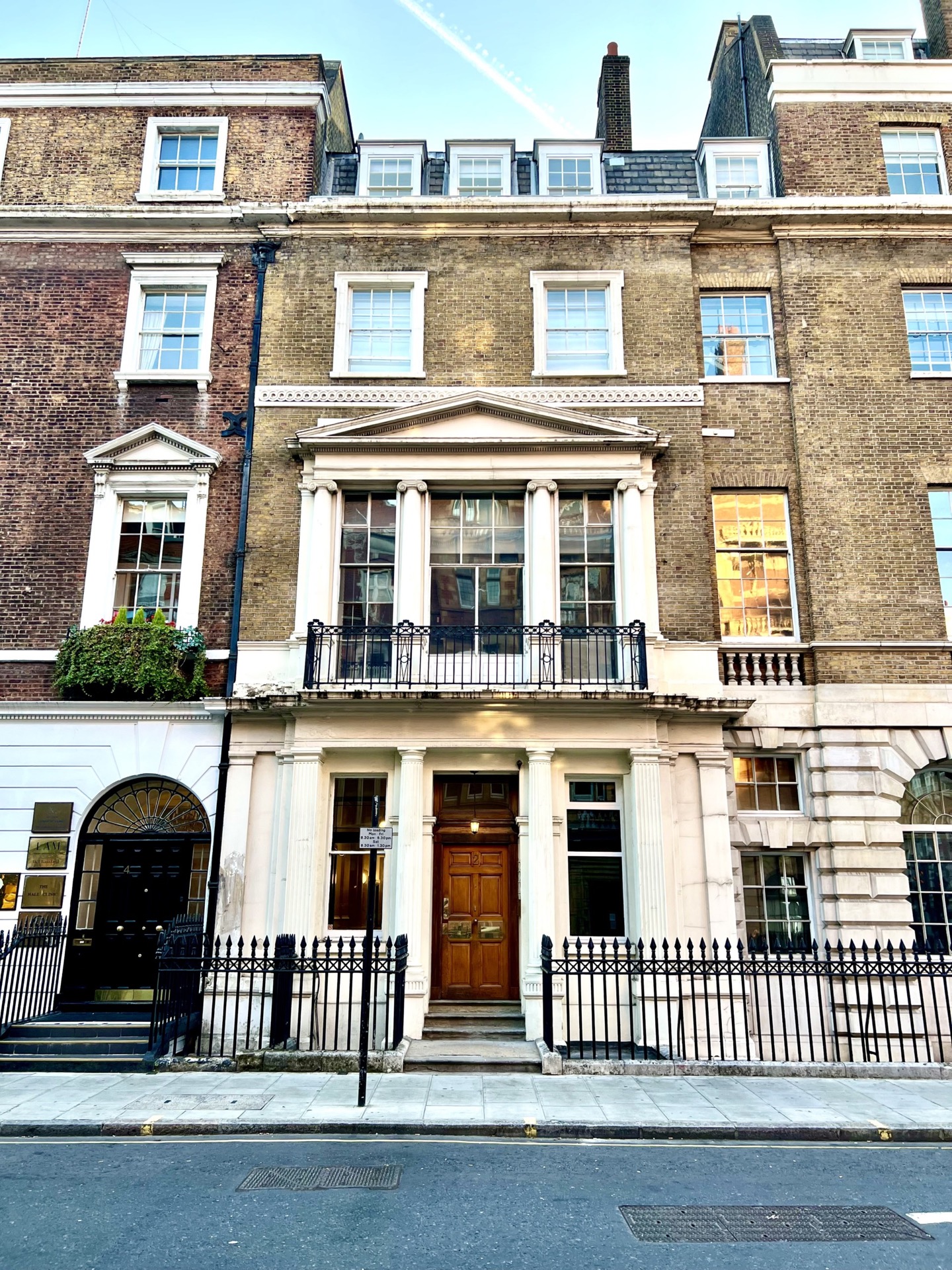 No. 2 Harley Street, London (Head Quarters & surgery)
2 Harley Street
London WIG 9PA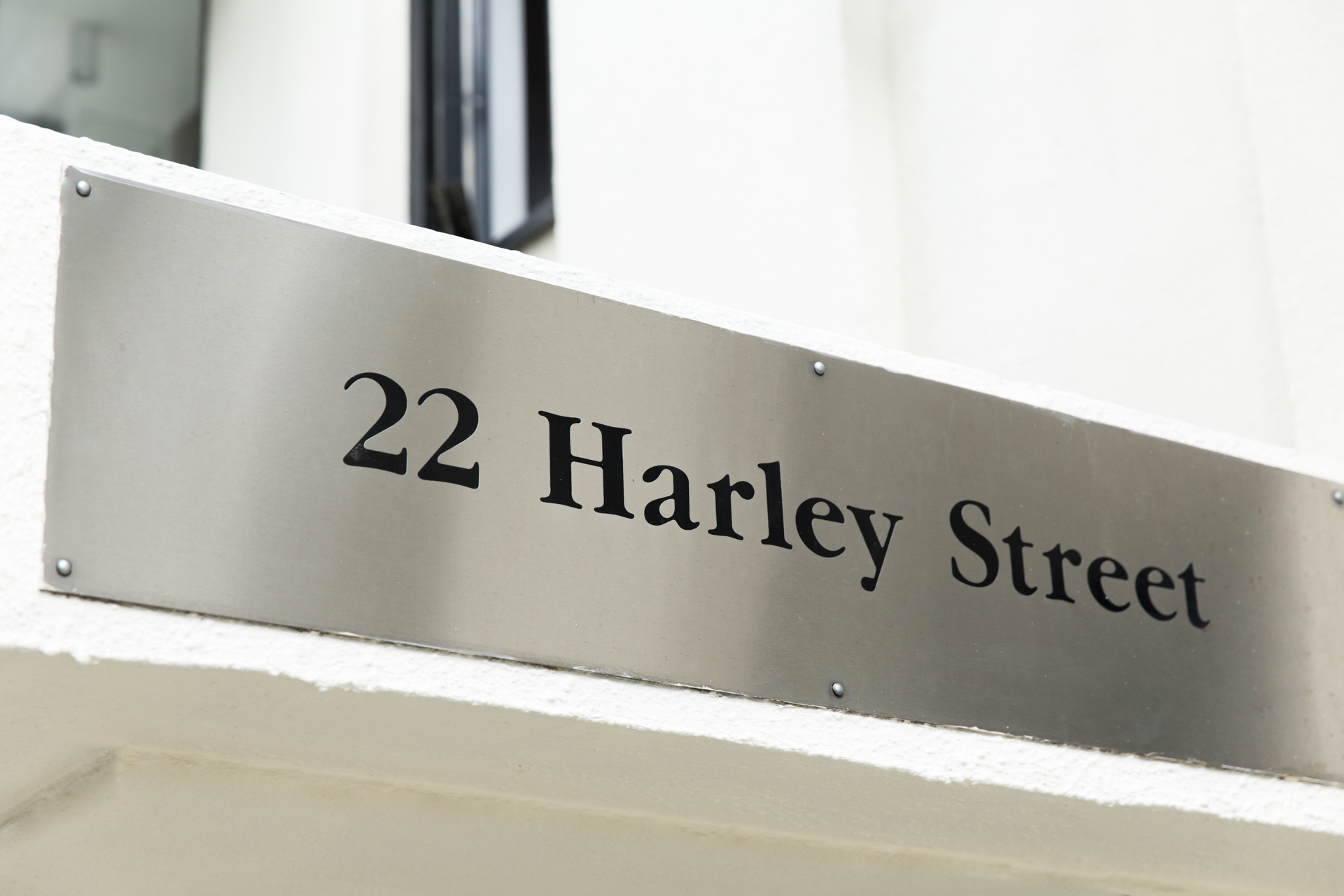 No. 22 Harley Street, London
(Surgery)
22 Harley Street
First Floor, London, WIG 9PL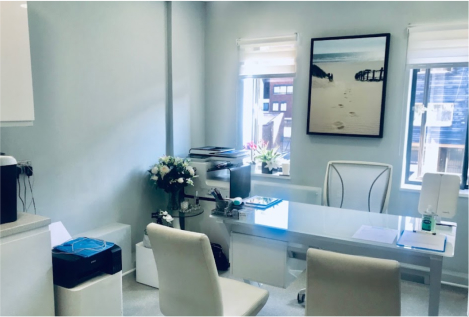 21 St George's Rd
Bristol, BSI 5UU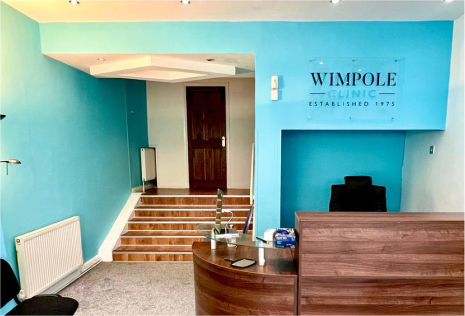 Leicester
(Pre & Post Op)
105 London Rd
Leicester, LE2 0PF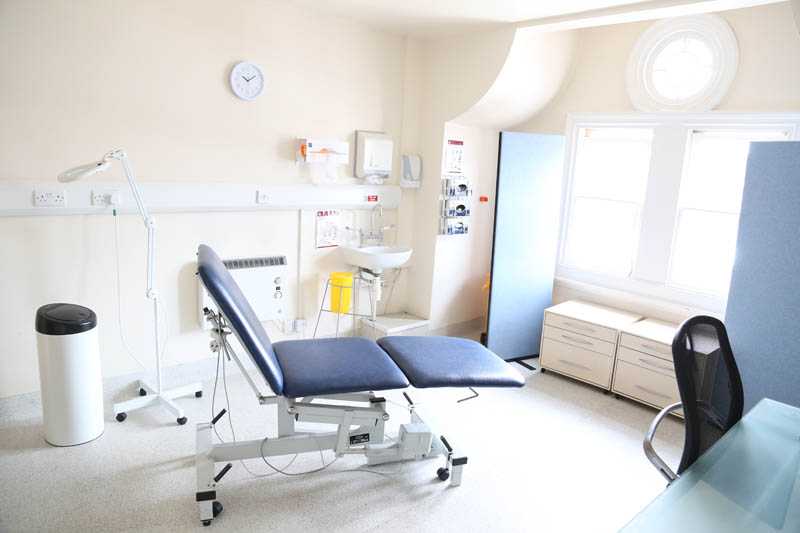 214D Hagley Rd
Birmingham, BI6 9PH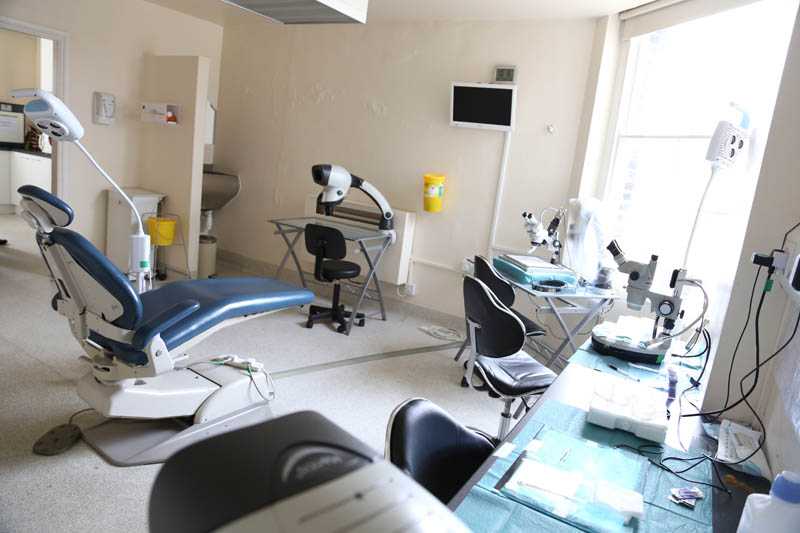 19 Balgores Square
Gidea Park, Romford
Essex, RM2 6AU

Persica's FUT Hair Transplant Review
In my experience, retired Sales Director, everything flows from the top so I needed the facts. Dr Michael May, Principal, outstanding leader in this field for over three decades runs a Centre of Excellence, a benchmark of achievement.

First, I visited Ron in Bristol and Warren in London, both also with decades of experience for the detailed facts, I got them. This was about my personal appearance so trust and confidence was needed before I could take that first step. Warren accompanied me for a Dr May assessment at the Wimpole Clinic which was entirely customer focussed. Only then was I ready to commit to a date.

In the event, I have completed my third procedure, in total 5.6k follicles with FUT and, this one FUE. Dr May presides while Billie and her team, on this occasion Eva and Sonia, complete the procedure. I never feel like the patient but part of the team in a room full of care, kindness and compassion, totally customer focussed.

Due to their expertise every procedure has been a complete success. I am hoping for a final procedure if this is deemed possible but, due to their integrity, they will only take what is safe to do so, it is all about the customer. Accordingly, I have no hesitation in highly recommending the Wimpole Clinic for your first step.