Eyebrow Transplant London
Eyebrow transplant surgery, also known as eyebrow implants, gives you brows that can be as dramatic or as understated as you want and gives you a younger looking appearance. Your eyebrows can be a really telling indicator of your true age. But although our eyebrows naturally thin out as we get older, this can also happen because of other factors like scarring or even illness. So even if the rest of your face is free from wrinkles and still has a fresh, youthful look, thinning eyebrows can prematurely age you. This is true for both men and women.
The process of eyebrow restoration is straightforward using the FUE hair transplant technique. It's often hard for other people to work out what has altered about your appearance, as the results are so subtle. They will, however, notice that you appear healthier, younger and more radiant.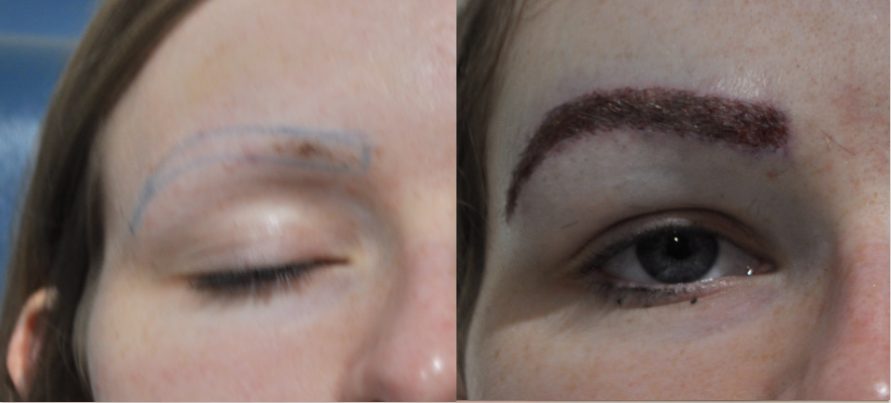 "I had an eyebrow transplant at the Wimpole Clinic and Dr Sciacca and his team are first class. Without a doubt he is the best in the business and being Italian like myself gave me that extra confidence!!
Was looked after so well and the whole procedure was explained clearly and I knew what was happening the whole time."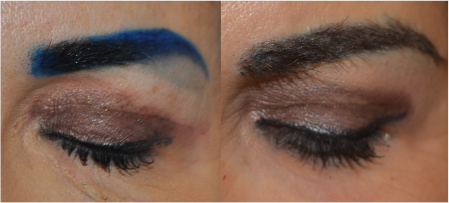 "I had an eyebrow transplant and I have to say although I wasn't nervous and looking forward to having my over plucked brows filled and the experience was second to none. Right from the off from my initial consultation with Marie-Royce she has been amazing in talking me through the whole process and even checking in on me since."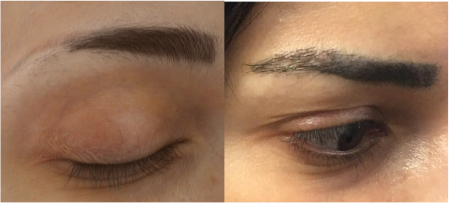 "From consultation to the procedure everything was perfect & I cannot thank the guys at the Wimpole Clinic enough. Marie was amazing every step of the way & there was no such thing as too many questions.
Dr Sciacca was such a lovely man and explained everything perfectly, the amazing duo really put me at ease the whole time. I cannot recommend them enough!"
About Eyebrow Transplants
What is an eyebrow transplant?
Eyebrow transplant surgery gives you the eyebrows you want — whether it's a bold brow or an understated look. It works by removing follicles from other areas of the body — usually the side of the head — and inserting them along your thinning browline.
Eyebrow restoration is usually performed using the FUE hair transplant technique, although the FUT strip method is not uncommon. The results are natural and subtle, giving you confidence in your look without makeup or microblading.
How does an eyebrow transplant work?
The first step is to numb the area around your brows with anaesthetic, so your experience will be mostly painless. Sedatives are also available if you feel tense or worried before the procedure.
Your surgeon uses a tiny needle to extract hair follicles out of the donor area (usually an inconspicuous spot behind your ear). These follicles are then positioned in small incisions along the browline, following your existing eyebrow hair. When the hairs start to grow, they'll be indistinguishable from your natural eyebrows.
Why have an eyebrow transplant?
Get longer-lasting and more natural results than with any other eyebrow restoration treatment

Advanced FUE techniques leave minimal scarring

Your brows will have natural new growth in just 6 months

You can go home the same day as the surgery

We have a 97-100% eyebrow transplant success rate.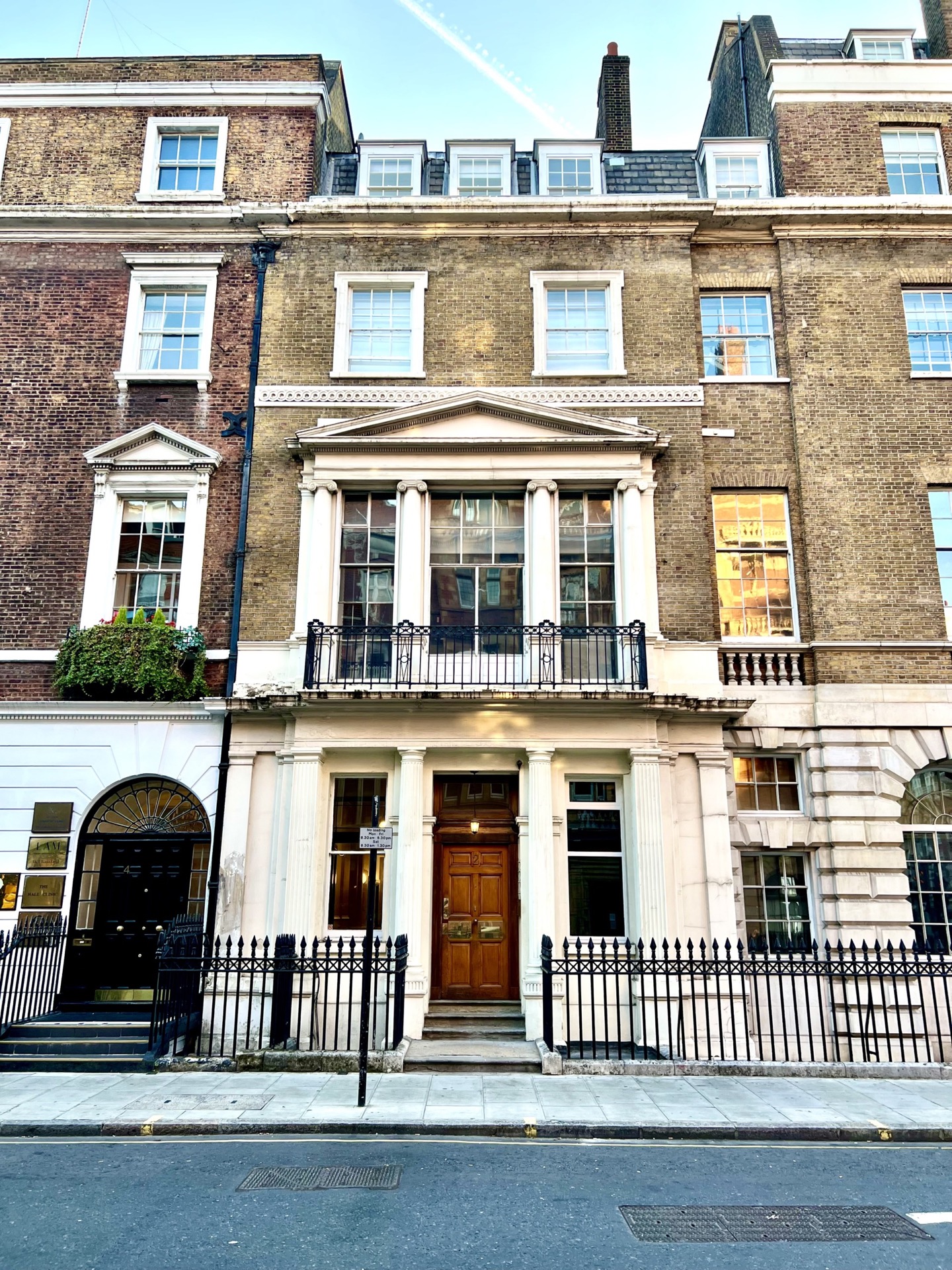 Hair Transplant Clinic of the Year
Corporate Live Wire
LONDON & SOUTH EAST PRESTIGE AWARDS
How much does an eyebrow transplant cost?
Eyebrow transplants are available from £2,499 at the Wimpole Clinic. Find more information in our eyebrow transplant price list.
Your graft quote will inform the cost of your eyebrow transplant. Your surgeon's ability and reputation can also play a part — so transplant cost often reflects the quality you can expect from the clinic. Learn more about UK eyebrow cost in our cost analysis.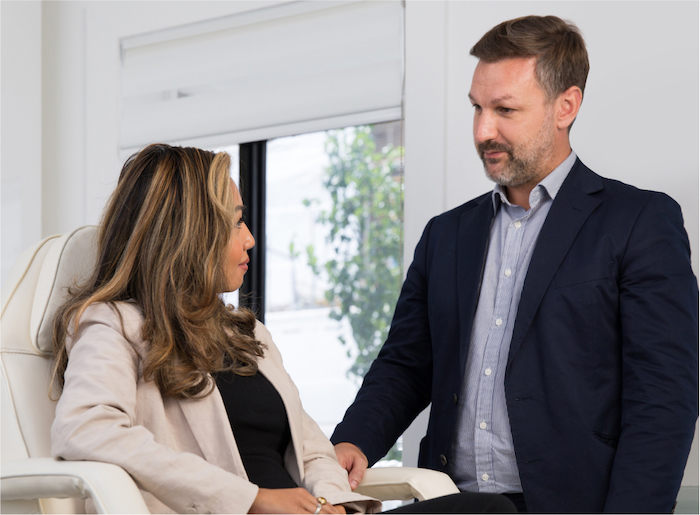 Marie's Hair Transplant Journey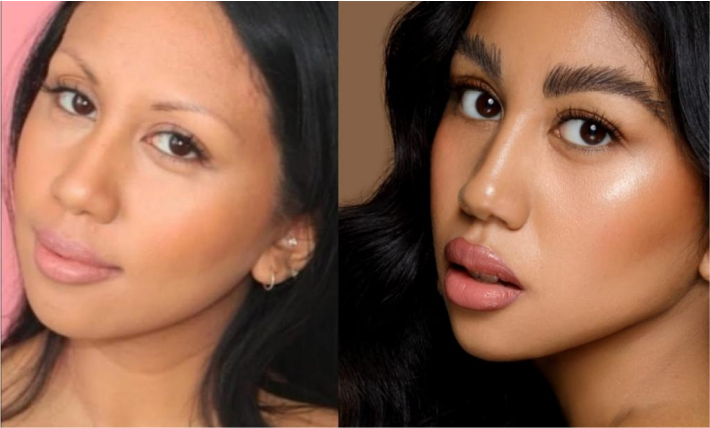 The whole process at Wimpole Clinic was fantastic and the results speak for themselves. I am so pleased with my experience that I joined the clinic to help many more men and women transform their eyebrows and to restore their confidence just as I did.
Marie's Experience On The Day
"I always had very few eyebrow hairs and it was something I really wanted to address. The whole process at Wimpole was fantastic. Moley was very informative and she helped me with designing my eyebrows so that I would get the look I wanted. I really felt like a VIP.
Needless to say, I am very pleased with the outcome and the team and I would highly recommend them to anybody looking for an eyebrow transplant. The team have been excellent following up after my procedure and answering any of my questions."
The Eyebrow Transplant Procedure
Eyebrow transplants are a straightforward procedure that don't require an overnight hospital stay or general anaesthetic. Each eyebrow needs 250-400 hairs to achieve a full, natural look. Learn how the eyebrow transplant procedure works in our FAQs.
What Eyebrow Transplant Results Can I Expect?

R R's Eyebrow Transplant Review
After searching high and low for a solution to rectify my 90s over-plucked eyebrows (I had previously tried micro blading, semi-permanent and pencilling), I realised nothing was coming close to the real deal of lost hair that I had previously got tweezer happy with.
I then came across The Brow Lift on Instagram. I approached them and Marie was friendly, informative and really passionate about brows. I had my consultation with Marie and Dr Luciano and booked in straightaway for the eyebrow restoration. I am only 1 week post op but from what I have experienced so far – this is a dream team that is passionate about what they do – Dr Luciano and Marie both sat with me and explained everything clearly before the procedure, Marie literally held my hand through the tougher parts of the procedure and has been on the phone every step of the way post op – I have never experienced after care like this.
I'm thrilled with my fab new brows so far and although it's still early days, I have faith that following the advice of Marie and Dr Luciano I will finally get my dream brows. Thank you both!
Eyebrow transplant aftercare
Our
aftercare service is unrivalled
. You'll have regular communication with your consultant to ensure your eyebrow transplant is progressing well. Our eyebrow transplant experts will be here through your entire hair restoration journey to help you achieve your desired look.
You'll also receive an aftercare pack, which includes all you need for speedy, successful eyebrow transplant recovery.
24 hour surgical hot line for aftercare

Shampoo
Paracetamol and anti-swelling tablets
Baseball cap
Post-operative care notes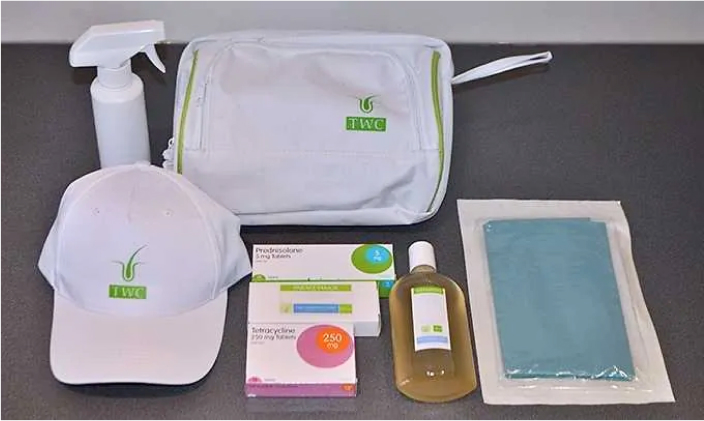 Why Choose The Wimpole Clinic?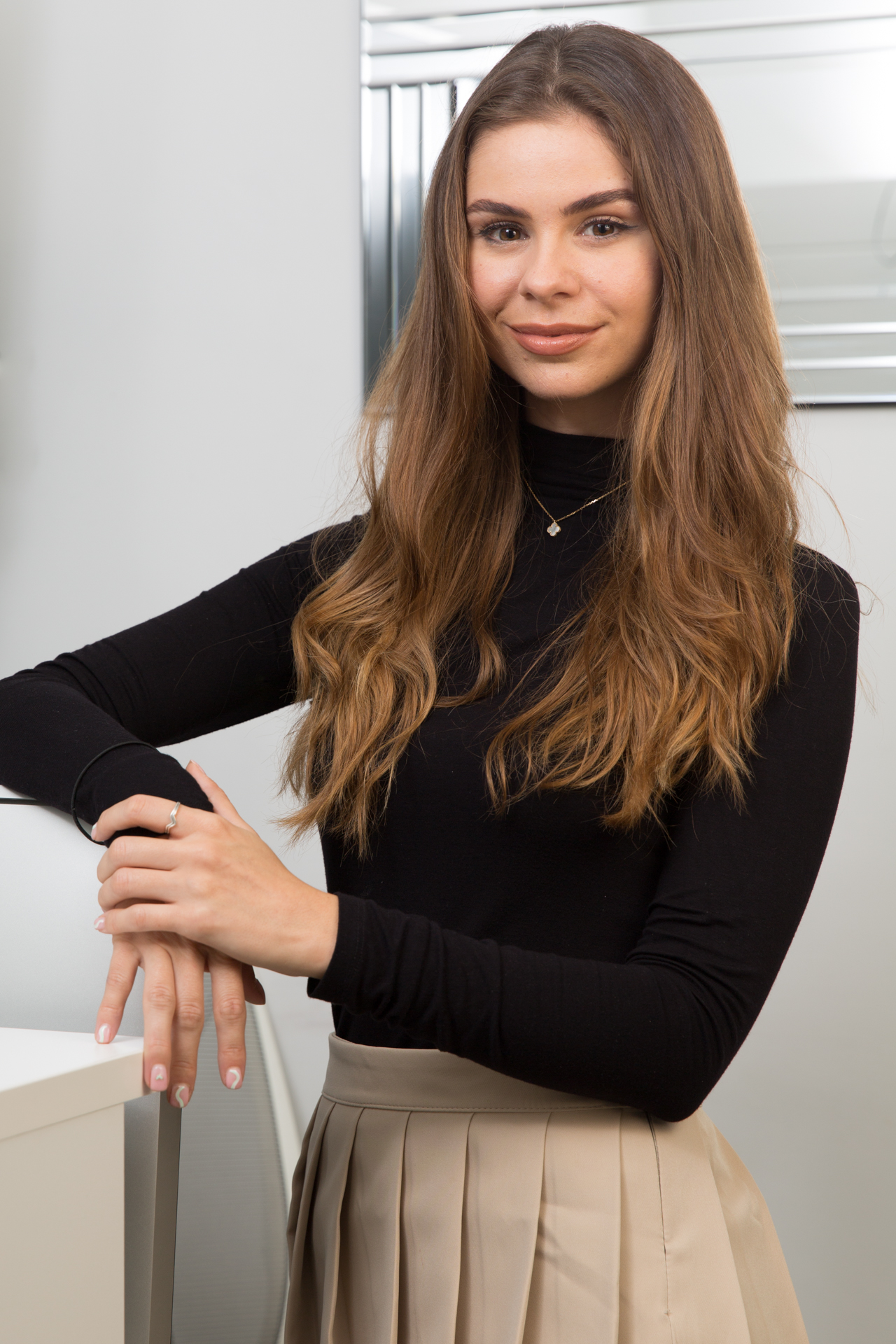 With a team of skilled, qualified surgeons led by principal surgeon Dr. Michael May, the Wimpole Clinic is Harley Street's number one hair restoration clinic. With 47 years' experience behind us, we have the skill to create beautiful brows that suit you perfectly.
We offer the best possible patient care to ensure you have a fantastic hair restoration experience at one of our clinics. From consultation to aftercare, we'll give you all the support you need to restore your hair. It's our duty to make you feel safe, comfortable, and confident in your new look.
Shape your own eyebrows with our team

Noemi's Transplant Review
Treatment at the Wimpole clinic with Marie, Dr Sciacca and their team was excellent. The whole experience with them was superb, with a very high level of professionalism. Expertise and knowledge was first class. A week after having a video call with Marie I travelled over 130 miles for my appointment as I felt reassured by her by answering my questions. I can't really comment on the progress of my eyebrow transplant yet as it's still early days but so far I am very happy. I highly recommend Marie and Dr Sciacca.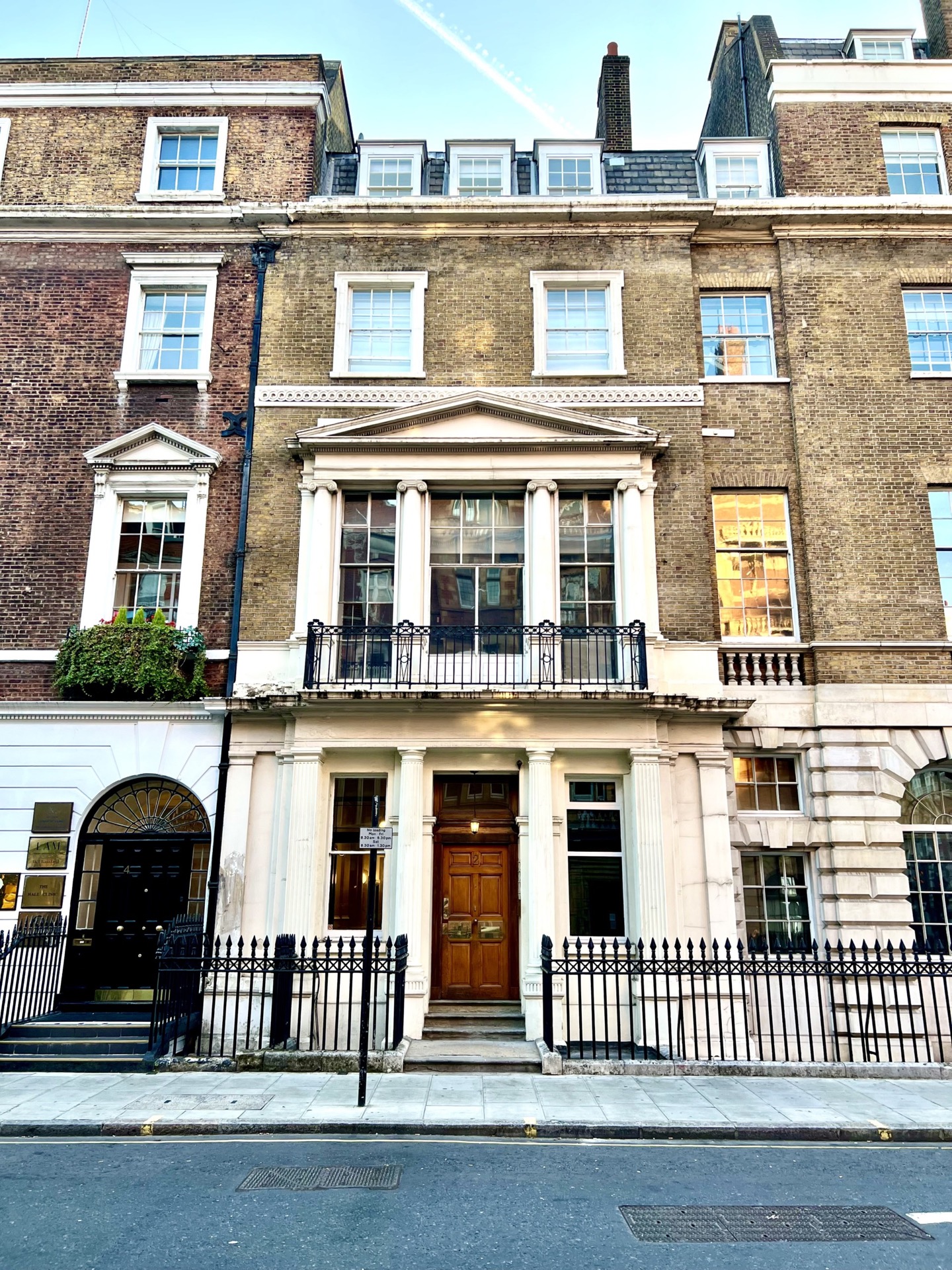 No. 2 Harley Street, London (Head Quarters & surgery)
2 Harley Street
London WIG 9PA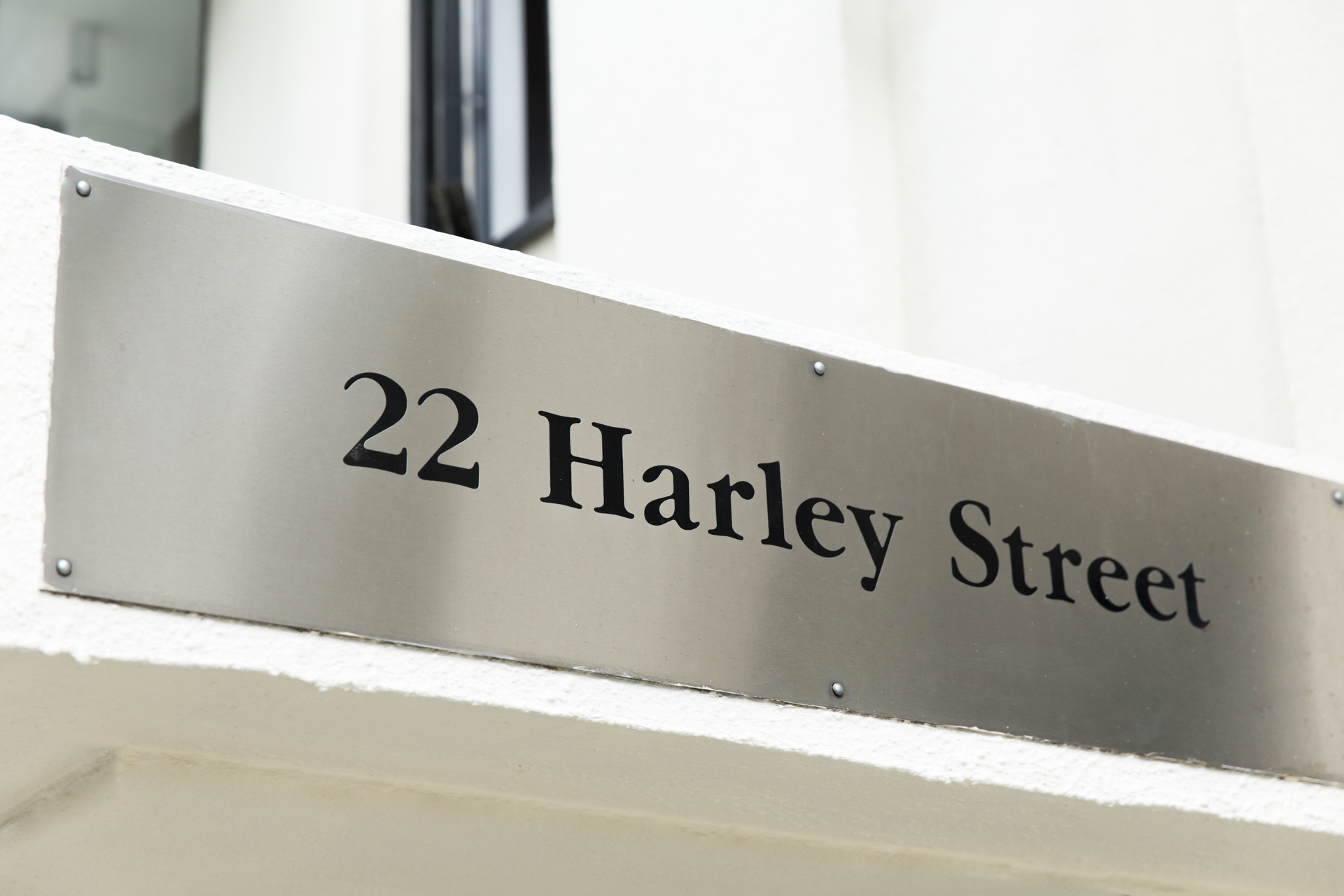 No. 22 Harley Street, London
(Surgery)
22 Harley Street
First Floor, London, WIG 9PL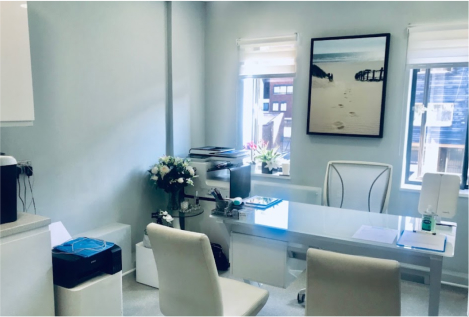 21 St George's Rd
Bristol, BSI 5UU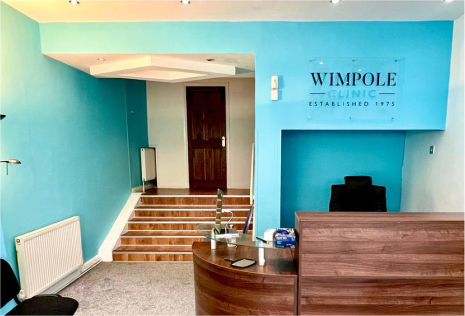 Leicester
(Pre & Post Op)
105 London Rd
Leicester, LE2 0PF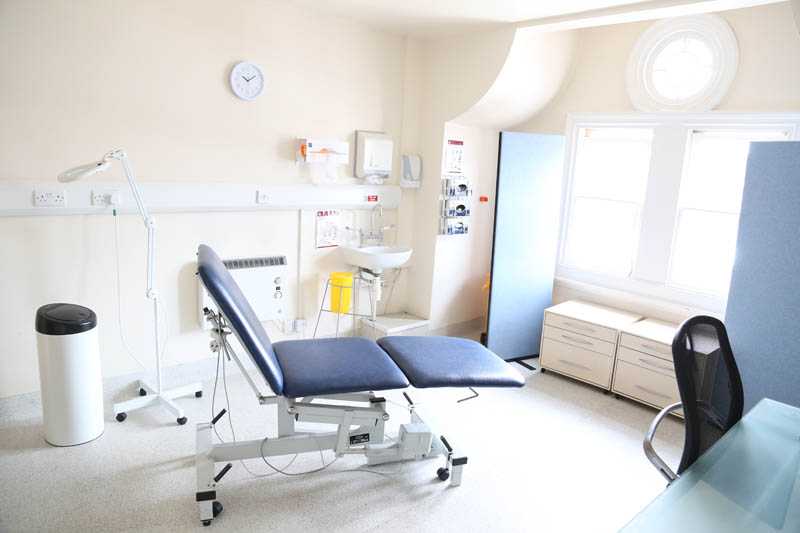 214D Hagley Rd
Birmingham, BI6 9PH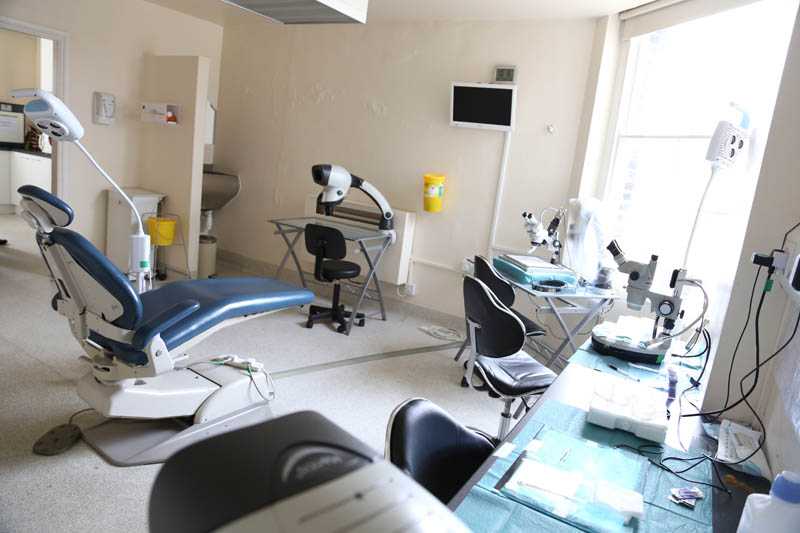 19 Balgores Square
Gidea Park, Romford
Essex, RM2 6AU