Crown Hair Transplant
Balding in the crown area is very common for many people at some stage in their lives, especially those with a family history when it comes to androgenic alopecia.
Hair transplant surgery is one of the best ways to restore your hair loss in the crown area, just like any other area experiencing hair loss.
A crown transplant usually requires more grafts than a typical temple or hairline transplant because of the increased surface area that needs to be covered. Donor management becomes a key component of a crown transplant – something that Dr May and our team have been helping patients navigate since 1975.
Taking the long term view and not just focused on the short term is why we have garnered so many fantastic 5 star reviews as one of the best UK hair transplant clinics.
Crown Transplant Success Stories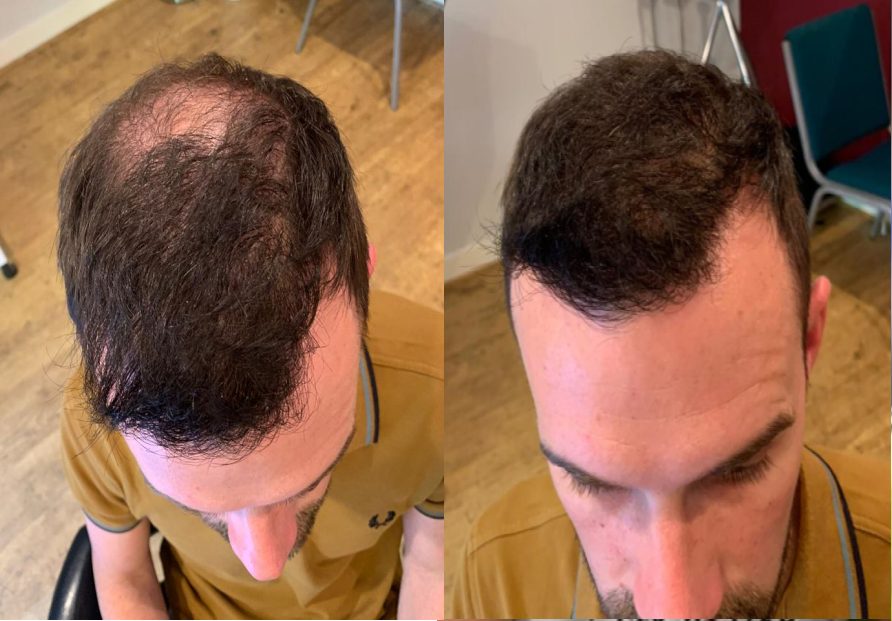 "I am not the tallest and was always conscious of the bald patch on top of my head. Thanks to Dr. May and the team for doing such an amazing job!"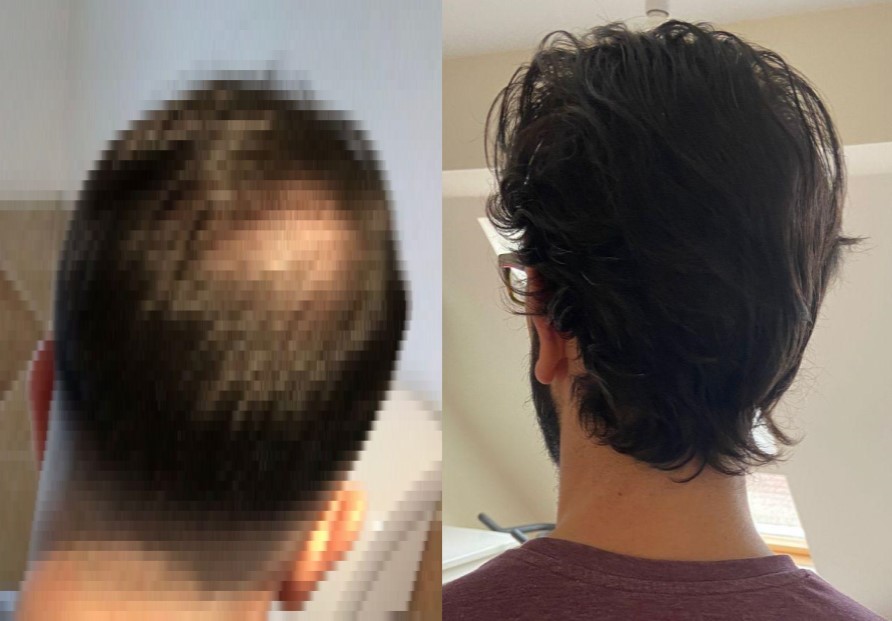 "I love Wimpole Clinic for their honesty and excellent work. After my experience I decided to become a patient advisor at the clinic and help others restore their confidence"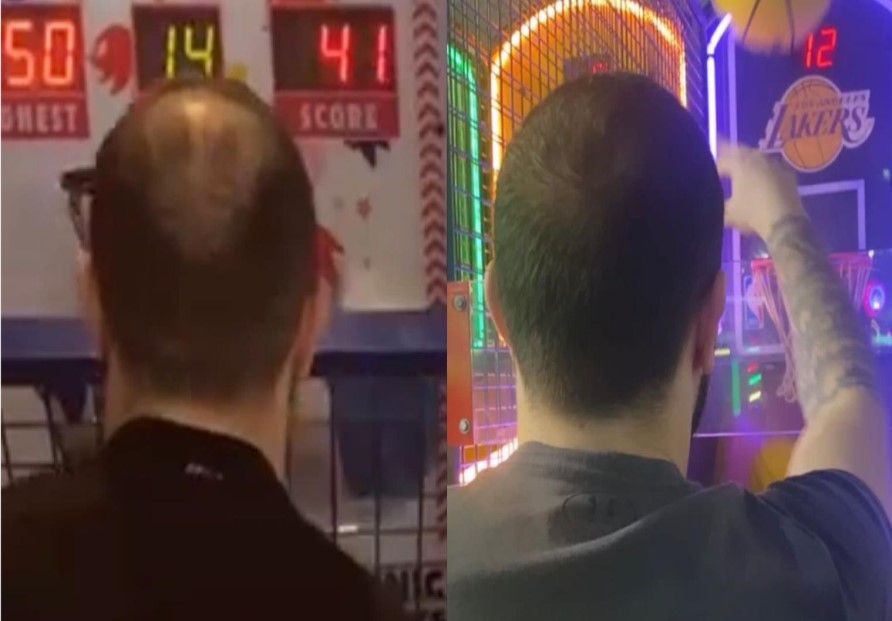 "Dr. Ismail and the staff was very friendly and were happy to answer all my questions. The experience as a whole was excellent and I am very pleased with the results!
About Crown Hair Transplants
What is a crown hair transplant?
As they get older, many men start to lose hair on the crown of their head. Along with temple hair loss, crown hair loss is a common symptom of male pattern baldness — so it's one of the most common places to get a hair transplant.
A crown hair transplant uses the FUE or FUT technique to restore the hair you've lost at the very top of the scalp. Both techniques are equally effective at restoring hair on the crown. Which one you choose comes down to the level of scarring you're comfortable with, and your budget.
If you're feeling self-conscious about the bald spot on your crown, it may be time to consider a crown hair transplant. Read on to find out how this procedure works.
How do crown hair transplants work?
Crown hair transplants can be performed using FUE or FUT. The key difference between the techniques is how the hair grafts are removed. In FUE, each graft is extracted individually using a surgical tool known as a micro punch. In FUT, a strip of skin from the back of your head is removed, then cut into individual hair grafts. If you're not sure which is the right option for you, read our comparison of FUE vs FUT.
When the hair grafts have been prepared, the surgeon will make small incisions in your crown area and insert the grafts individually until the thinning area is covered. After a few months, these new hairs will start to grow, giving you fantastic coverage and newfound confidence.
Should you have a hair transplant?
We never pressure our patients into opting for surgery. But if you decide a crown hair transplant is the right route for you, here's what you can expect:
Surgical success rates of up to 100% at the Wimpole Clinic

Excellent crown coverage from 10-18 months after surgery

Advanced hair transplant techniques performed by skilled surgeons

Superb support from our customer care team

A fast turnaround, with most procedures taking less than a day to complete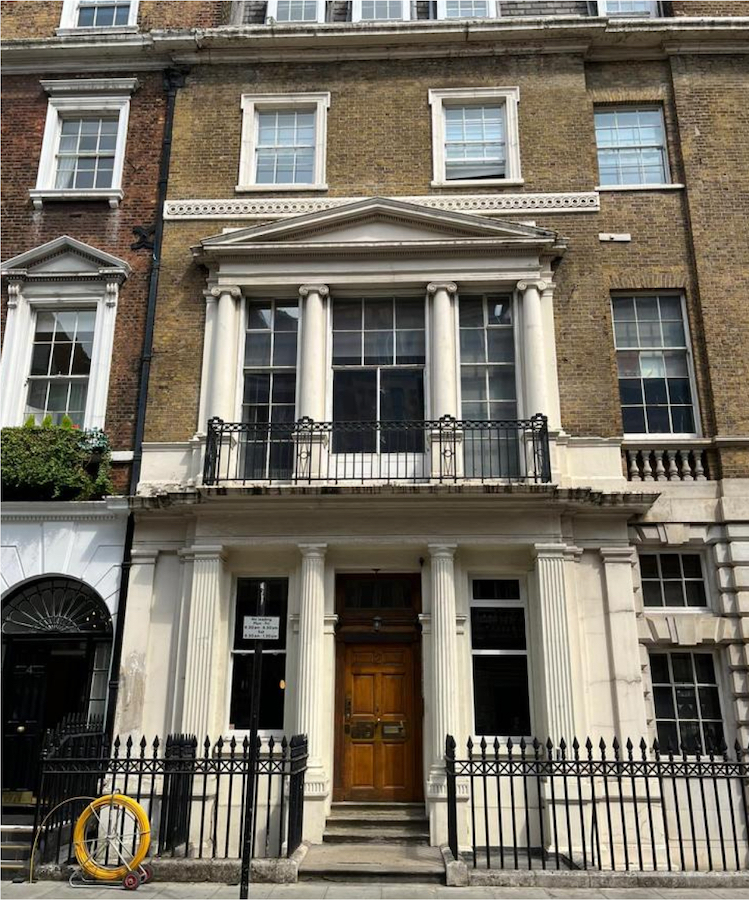 Hair Transplant Clinic of the Year
Corporate Live Wire LONDON & SOUTH EAST PRESTIGE AWARDS
General Crown Transplant FAQs



How much does a crown transplant cost?
Get a crown hair transplant from the Wimpole Clinic for as little as £2,999. See our hair transplant prices for more information.
The amount you pay can determine the quality of your final result. But that doesn't mean you should pay over the odds for your hair transplant. You'll need to find out if your surgeon's skill, experience, and reputation justify their price. Discover how much you should be paying for your procedure in our UK hair transplant cost analysis.
Crown hair transplants usually require more grafts than hairline or temple hair transplants due to the surface area needs to be covered. Learn more about the cost of a crown hair transplant.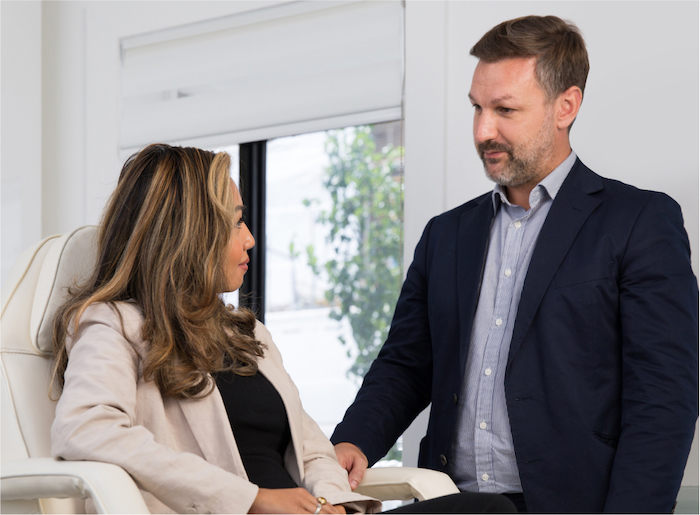 James' Hair Transplant Journey
Since having the hair transplant it's made such a positive impact on my life. I am much more confident in how I look, how I feel, being a dad, being a husband – it's just made a really positive impact!
"I've always been a confident person but there was something that did concern me and that was my hair. During my 20s I could start to see my hair receding and it just got worse and worse. I didn't realise how much of an impact it was making on my life."
How James' Hair Transplant Changed His Life
"Since having the hair transplant it's completely changed how I feel and I'm proud of the hair that I have – it doesn't embarrass me. Being able to go down to the beach and swim, play with my daughter and go on nice holidays, it's made my life so much better!
Having gone through the surgery myself I know how straightforward the procedure is and it has very minimal time to recover, so if you are thinking of having a hair transplant I recommend taking 2 weeks off work.
Since having the hair transplant it's made such a positive impact on my life. Those insecurities that just used to creep into every day life. You don't realise, the eating out, the wind blowing, the hair getting wet, the hair dressers, the things we have to do. I am much more confident in how I look, how I feel, being a dad, being a husband, it's just made a really positive impact!"
Crown hair transplant surgery is a popular procedure for men with advancing hair loss across the top and back of the head. Understand how crown hair transplants work in these procedure FAQs.

Hayden Gribble's Crown Hair Transplant Review
Five star experience from a good group of people
Four months on from surgery and I am amazed at how well my new hair has grown so far.
After a decade of using minoxidil to cover my thinning and receding hairline I decided to do some research on hair transplants as I didn't think it was benefitting me anymore and like so many others I was reluctant to say goodbye to what I had, which was hair on the crown and top but going in the front. Luckily, after shopping around I came to the Wimpole clinic and spoke to Marie and Dr Sciacca who after a little time contemplating I felt comfortable going forward with the transplant.
I was really nervous before the procedure but Marie and Dr Sciacca were brilliant throughout the entire thing, from consultation to after care. Their advice was clear and concise and I was encouraged to ask questions throughout every aspect of my journey and this left me feeling more than reassured, especially after the surgery whilst I recovered.
I wasn't ready to lose more hair and thanks to Wimpole I am very happy with how it is going and looking forward to seeing the finished results!
What Results Can I Expect From A Crown Transplant?

Thomas Drury's Hair Transplant Experience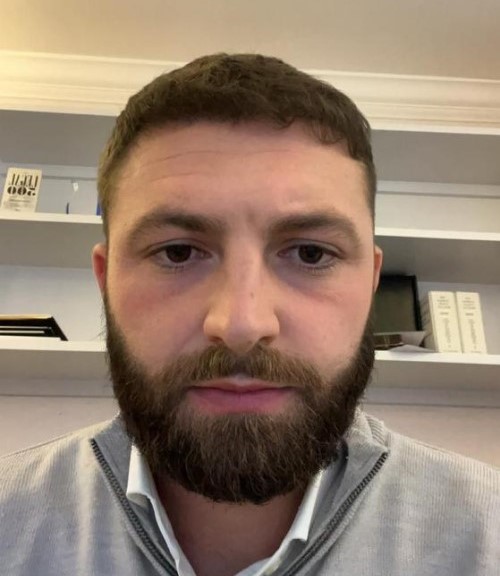 The aftercare has been superb, Matt has always been readily on hand to answer my queries straight away over the phone. I have been asked numerous times where I had it done and couldn't recommend them [Wimpole Clinic] highly enough.
"I am now 6 months post op and could not be happier, the results are phenomenal and life changing. I couldn't have dreamt for a full of head of hair sooner. The aftercare has been superb, Matt has always been readily on hand to answer any queries straightaway over the phone. I have been asked numerous times where I had it done and couldn't recommend them highly enough."
Thomas' Experience On The Day
"From my initial consultation with Matt, Wimpole Clinic has been superb. They assessed all the options and didn't rush me into making a decision, instead they made me consider lots of different factors.
On the day of surgery, everyone at the clinic was super welcoming and reassuring and put me at immediate ease. Dr Kieran Daya got my hairline to my exact preference and taste with a perfect natural look.
I also had the pleasure of being looked after by the rest of the dream team in Biljana, Husmaim and Claire.
Dr and his technicians could not have been more attentive and friendly. I am now in recovery with no pain or swelling and buzzing to see the results. Matt is excellent and always on hand for any aftercare queries. Excited to return for my follow up consultations to show the off the results. 5* would recommend the clinic to anyone considering a hair transplant!"

Alexander Williams' Crown Hair Transplant Review
I recently had a Hair Transplant (FUE) at the Wimpole Hair Clinic and am extremely satisfied with my experience.

After doing some initial research I came across the details of this clinic, and after reading the positive reviews I contacted them to arrange a consultation. My patient co-ordinator, Matt Devlin, replied quickly and has provided brilliant support, always on hand to answer any questions and give advice.

Although I was nervous on the day (8am start) I quickly relaxed when meeting the surgeon, Ahmed, and his team of technicians who were very kind, polite and professional and made me feel completely at ease. The hair transplant procedure went very well and it took just a few hours – lunch and refreshments are provided!

It has been a few days since my surgery and am very much looking forward to seeing the final results, already I'm delighted with the definition of my hairline. The post-op/aftercare package is straightforward with a clear set of instructions provided.

In my case I was seeking a transplant to treat male pattern baldness, notably in my thinning crown area and hairline which required around 2,000 hair grafts. If you are considering having a hair transplant I highly recommend the Wimpole Clinic.
Crown hair transplant aftercare



Aftercare is a critical part of your hair transplant package. At the Wimpole Clinic, we pride ourselves on providing the very best patient care throughout your entire hair restoration journey. You'll have regular check-ins with your consultant, plus a 24-hour hotline you can call whenever you need support.
We'll also supply an aftercare pack so you'll have everything you need for healthy, speedy hair growth.
24 hour aftercare hotline

Medicated shampoo

Paracetamol, antibiotics, and anti-swelling tablets
Baseball cap

Post-operative care notes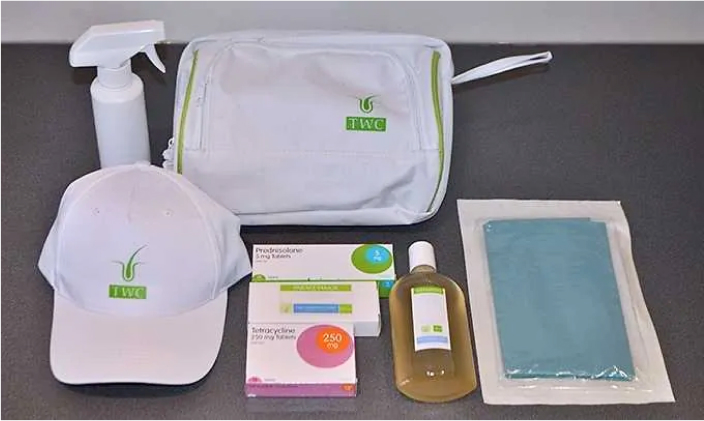 Why Choose The Wimpole Clinic?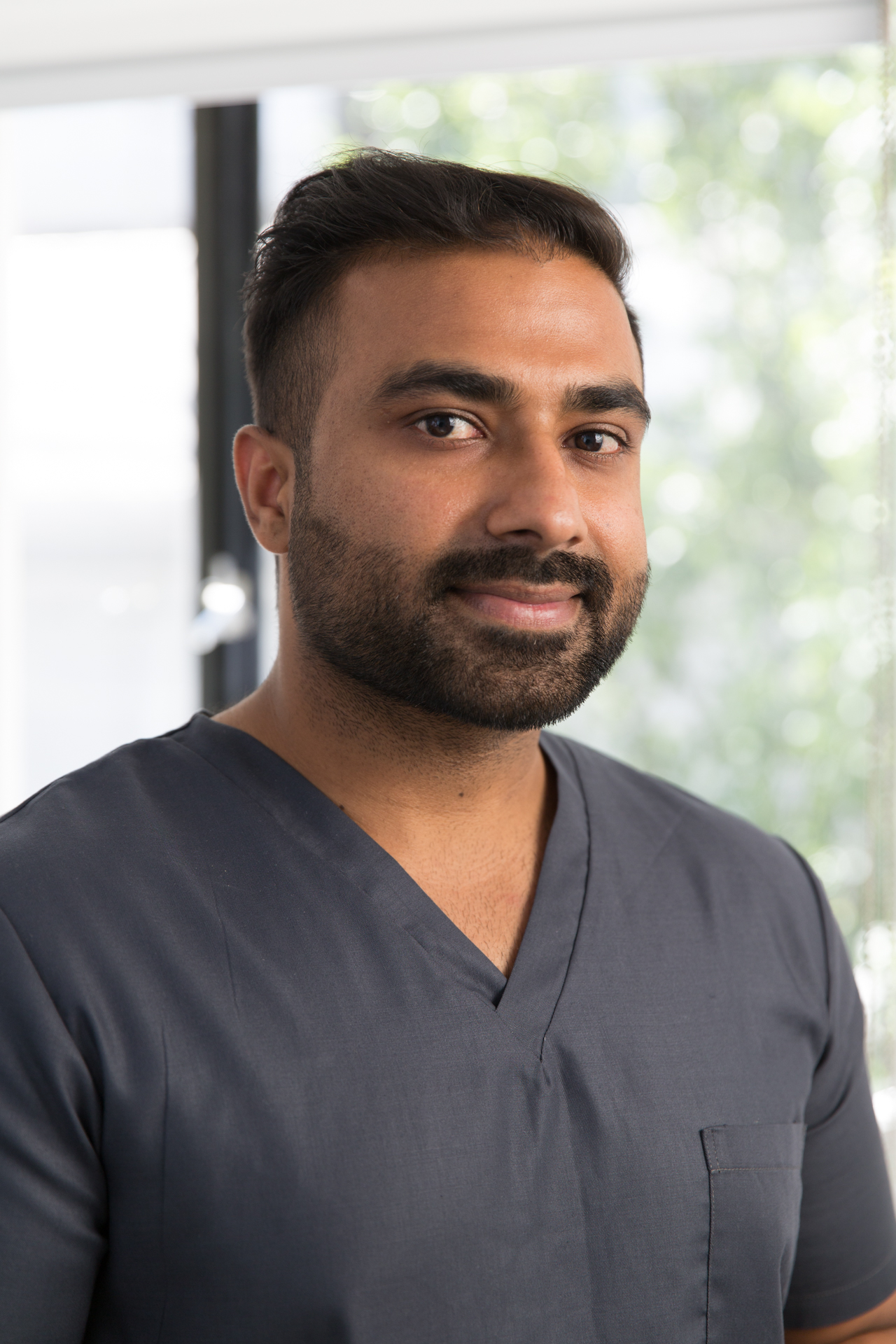 The Wimpole Clinic is one of the longest-running hair restoration facilities in the UK. We've been operating from our Harley Street hair transplant headquarters for almost half a century. In this time, we've pioneered some of the most sophisticated transplant techniques, and performed more than 10,000 hair transplants.
Our FUT and FUE transplants meet the highest possible standards. And our hair transplant theatres are designed for your comfort, so even though the procedure may be daunting, you'll have no need to worry on the day. Plus, our staff are always on-hand to answer any questions and give you all the information you need.
Get great results and premium aftercare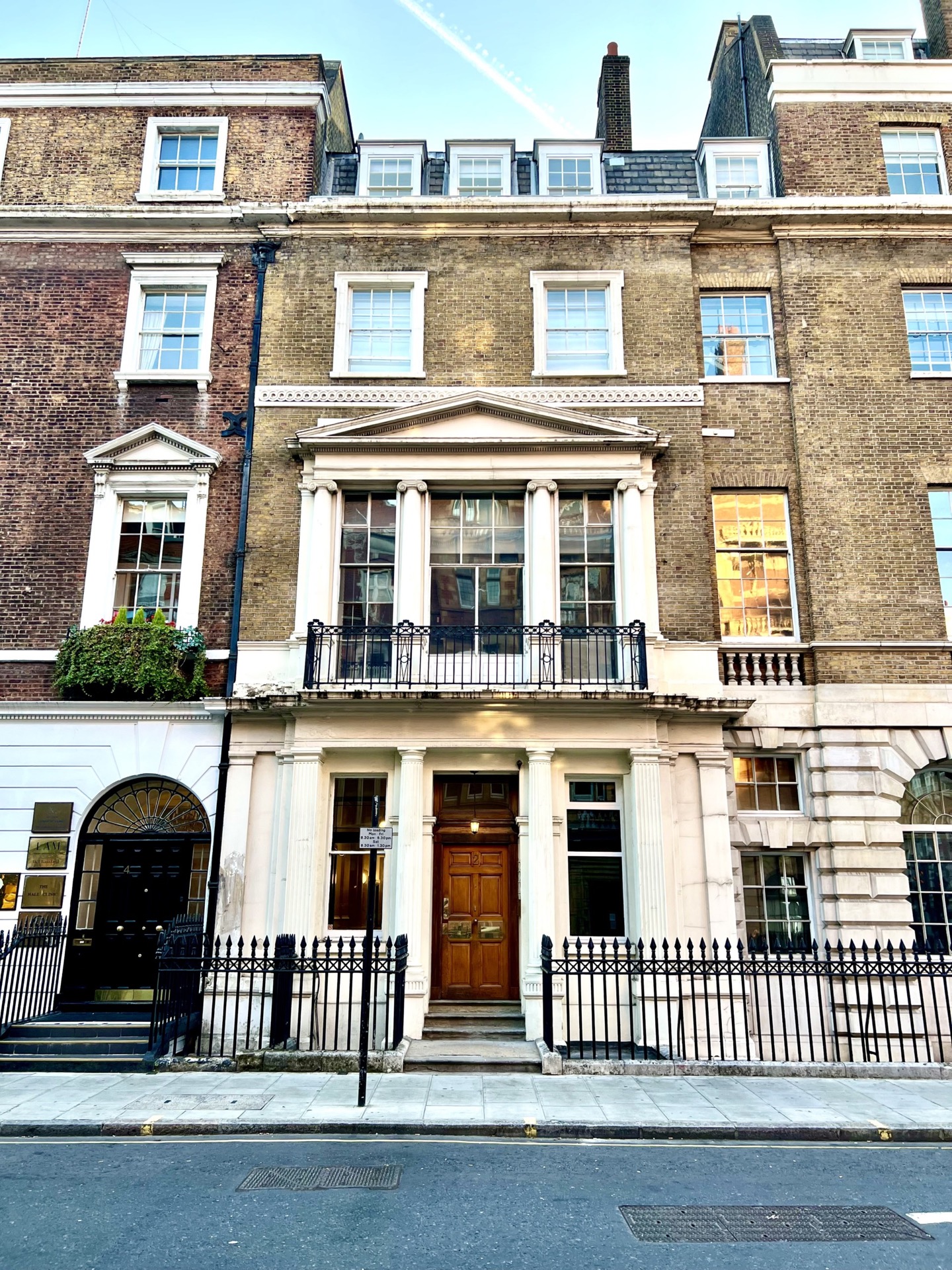 No. 2 Harley Street, London (Head Quarters & surgery)
2 Harley Street
London WIG 9PA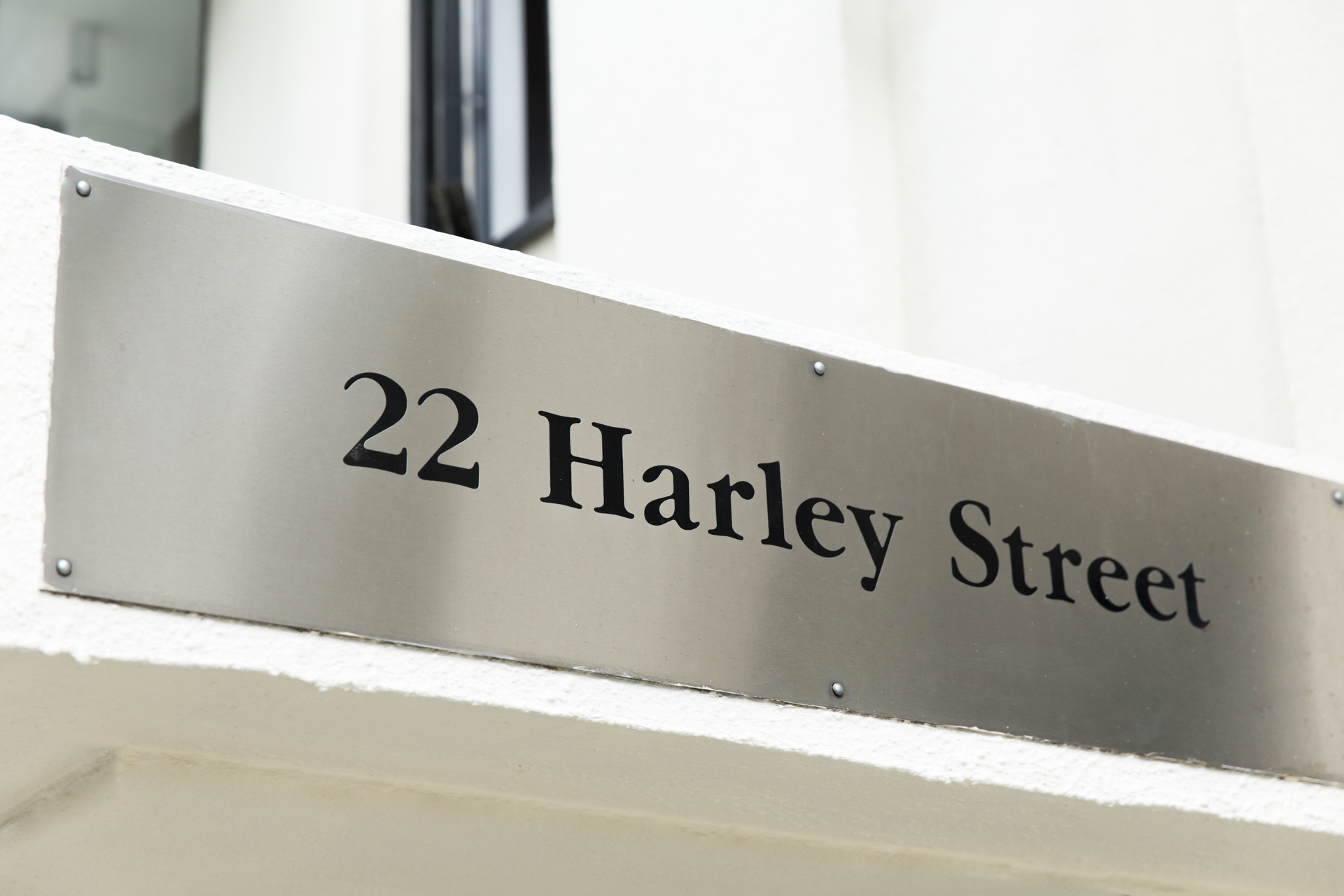 No. 22 Harley Street, London
(Surgery)
22 Harley Street
First Floor, London, WIG 9PL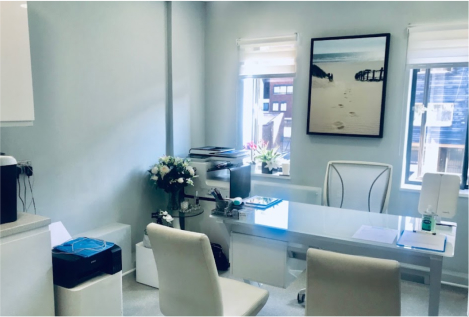 21 St George's Rd
Bristol, BSI 5UU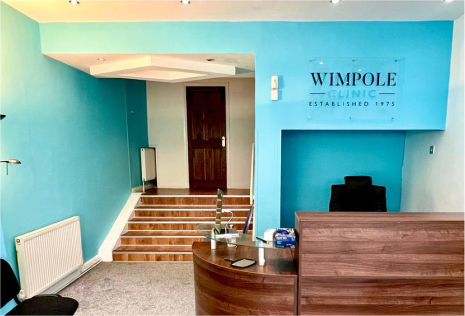 Leicester
(Pre & Post Op)
105 London Rd
Leicester, LE2 0PF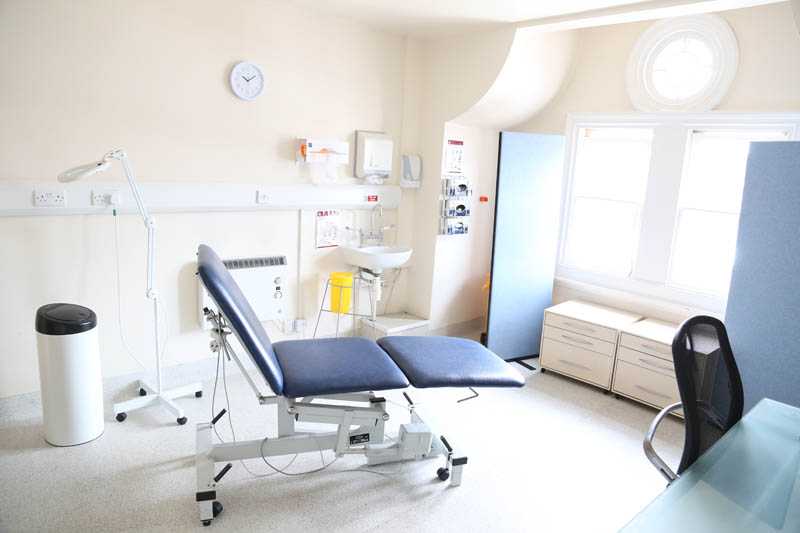 214D Hagley Rd
Birmingham, BI6 9PH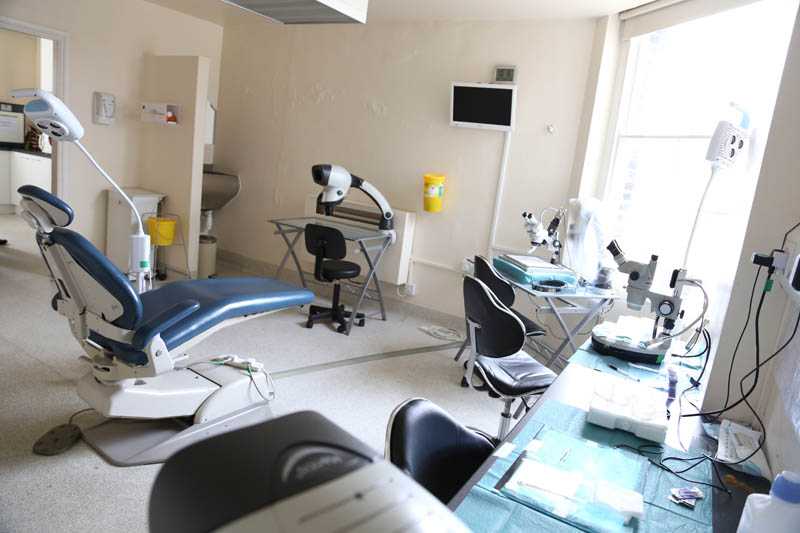 19 Balgores Square
Gidea Park, Romford
Essex, RM2 6AU