James' Hair Transplant Journey
James, the senior consultant at the Wimpole Clinic, decided to address his own hair loss and was kind enough to record his before and after results.
A Harley Street Hair Clinic Trusted by Celebrities
Joe Ottaway is a menswear stylist to A-list celebrities, musicians, actors and sportsmen. He has styled and written for a number of leading fashion and menswear publications, and appeared on a number of TV programmes.
Watch his hair transplant transformation and discover why 'London's Most Stylish Man' chose Wimpole Hair Transplant Clinic.

I struggled so much with my hair and self-confidence.
Wimpole Clinic treated me so well and I am so happy with the results, I could not recommend them enough.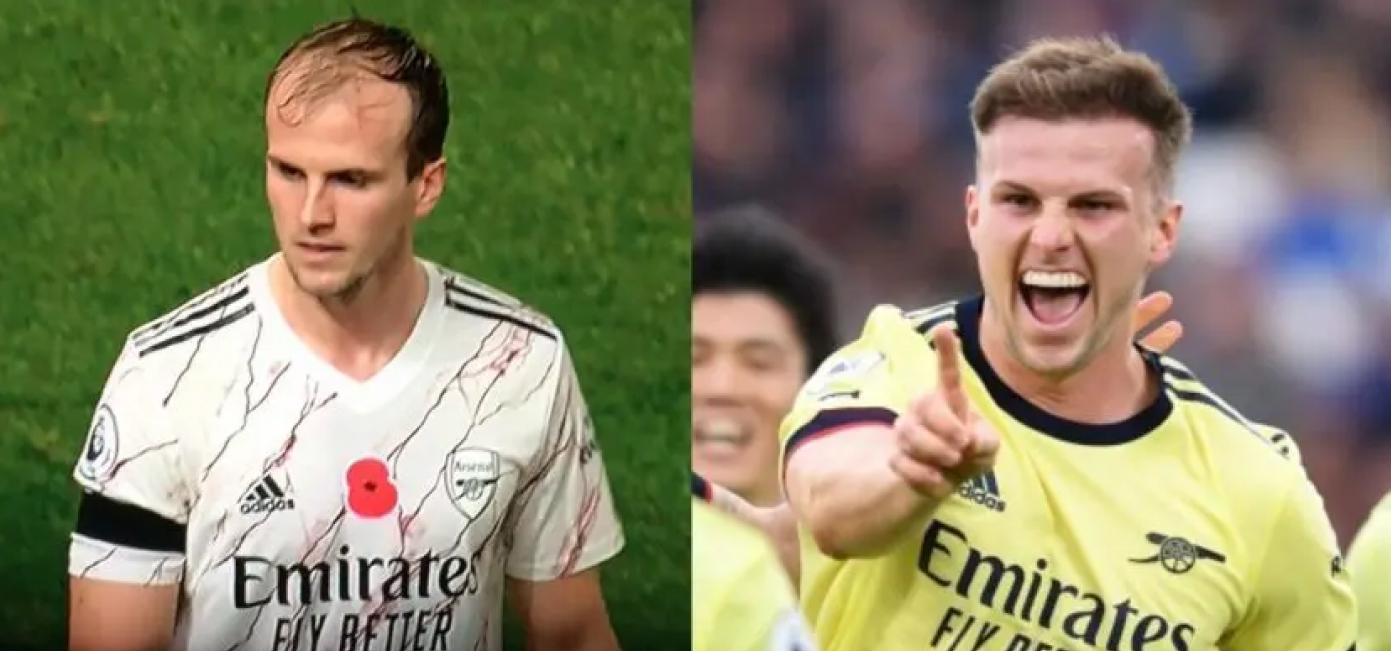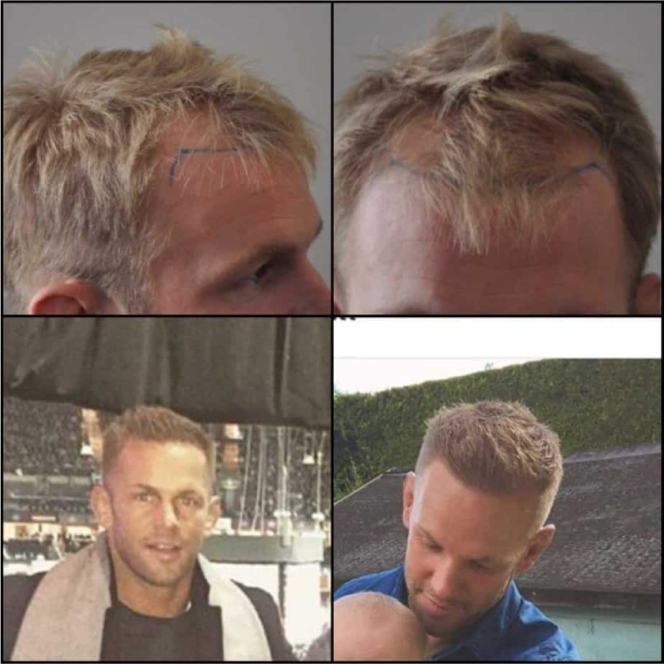 "Wimpole Clinic's results speak for themselves"

My experience with Wimpole Clinic at Harley Street has been incredible!! Everything – from my first phone call inquiring about their free consultation to my post procedure follow up, this company displayed outstanding professionalism. They are an exceptional team of very knowledgeable and truly skilled individuals that really care about their clients.
James, Dr.May and his team were amazing to work with on my journey to hair transplant! The entire staff at Wimpole Clinic are efficient, polite, friendly and genuinely care about you. Personal touches, lunch as well. I cannot express this enough – Wimpole Clinic is the real deal.
My procedure was painless. James and Dr May and the three technicians explained every detail along the way about hair transplant entire procedure. Whenever I have questions or concerns, James is there to assist, even after hours! The customer service is outstanding.
Thanks to these absolutely wonderful people, both personally and professionally. Now just waiting for results.
HUGE THANK YOU to everyone at Wimpole Clinic!!

My Hair Transplant Experience – 10/10
"The key reasons I chose Wimpole Clinic were simple: their honesty, care, experience, and professionalism. How the procedure day went? In one word, fantastic! I was supposed to be there at 7:15 am, every step of the process from the very beginning to the end was well organised and I happened to have such a fun and memorable day!"
You Don't Have To Take Our Word For It
See what our satisfied customers have to say about us
5 star review for this top notch clinic. James Walton has been terrific in the advice and the guidance pre and post op. The operation went very well, and I felt very comfortable and was made to feel at home. The surgeons and staff were all so friendly and helpful. I would definitely recommend the Wimpole Clinic and would definitely come back again!

Had the best ever service for an amazing price, James Walton who supported me throughout the whole procedure, even before the treatment spent so much time helping to answer every detailed question and doubt i had, was very punctual, understanding, well mannered, always got back very quick to advise and help even when it was very late. I have never had any better service like this for a very long time in my life.

I am 48 hours post my FUE operation with the wimpole team at Harley street, I never write reviews but the whole team have been 5 stars, I am extremely happy with the result so far , James walked me through everything and has been there straight away for video calls pre and post and or to calm me down after I ran my hand through my head the accidentally post op whilst taking a stressful call. The follicle placement girls lead by the lovely Shakula were amazing and made time fly (apologies for snoring). Dr May is like having master Yoda work on your hair so I honestly couldn't fault the experience.

I had a hair transplant at the Wimpole clinic yesterday and I am extremely pleased with how smoothly it went. I had a relatively bad experience at another hair transplant clinic last year but after talking to James Walton I was sure that I wanted to go ahead with another procedure, this time with Dr May and his team. They made me feel extremely comfortable all the way through and after the initial injections I felt no pain at all. Waking up this morning I feel like my normal self and I look forward to seeing how the results turn out over the coming months. Special mention to James for arranging this for me.

Successful Hair Transplant Experiences
Seb's FUE Experience With Wimpole Clinic

Highly recommend Wimpole Clinic
I met Matt for my consultation and I was put at ease immediately, not only was he approachable and friendly he was extremely knowledgable about the hair loss process, the different types of preventative measures (from prescribed drugs to different types of transplants), and after examining my own situation provided the best route for myself. We spoke at length about the experience of Dr May and his staff including looking at examples of previous patients who were in a similar position to myself and had been recommended the same transplant.
Having spoken to a few different clinics I decided the best place for me to carry out the FUE procedure was at Wimpole. From my consultation to booking the date of my transplant I was in constant communication with Matt who was excellent to answer any questions I had (in matter of minutes) and was brilliant to put my mind at ease pre-operation. I had my operation a few days ago and was overwhelmed by the professionalism of not only Dr May but by Az, Sabba and Carolina who were unsung heroes being attentive and fantastic throughout. I was also fortunate enough for the team to cover a larger area of my head and can't wait for the final results! It is still early doors now however, I'm really pleased with the procedure and feeling good on the road to recovery. As ever Matt continues to be brilliant with constant communication to monitor my recovery.
Bird's FUT Experience With Wimpole Clinic

I just had my FUT procedure done by Dr Ismail today. I normally wouldn't review but i understand how anxiety provoking, this brave decision can be. I was extremely anxious initially and was absolutely astounded by the level of medical expertise at Wimpole Clinic. Professionalism and patience this whole team really were so patient centred. I initially was in contact with Warren and Carly and the initial phase was so seamless. Warren offered so much information that i felt so informed and having had numerous consultations with other clinic. I knew immediately this was the right choice, I met Dr Ismail prior to the surgery and he is indeed an exceptional neurosurgeon who gave me all the time needed, answered all question to include what to expect and possible complications. He paid so much attention to detail.. Talking me through every move and action. Then the technical team Billy and others too were so reassuring and meticulous throughout the procedure. I am writing so much detail to assure you that this is the best choice of clinics. I had consulted with 6 others in London and 3 outside and none of them were as transparent about cost and process.
I was particularly shocked at how reasonable the price of the procedure was.. The pre op treatment and post op was again top class. I am of Afro-Caribbean origin and had traction alopecia and strains from typical hairstyle to my hairline. Procedure started at 7.30 and we were done by 3. I also was so reassured at how team members took breaks and turns in implanting grafts, this was so important to know.
Fantastic team - VIP treatment
Having been sceptical about hair transplant treatments over the last few years I finally thought I would take the plunge during lockdown. Having initially contacted the Wimpole clinic I was immediately put into contact with James. He advised me on what was the best way to proceed & how to get the results I wanted. On the day of surgery I certainly got the VIP treatment. The staff were all very friendly & put any nerves I had at ease. I would happily refer any family or friends to James & his fantastic team. The results so far are all very promising & I look forward to my 6 month post surgery check up.

My Hair Transplant Experience - 10/10
I am writing this review on my first day after the FUE procedure at the Wimpole clinic.
How I chose my desired clinic?
There are quite a lot of hair transplant clinics across London and I did many investigations on this matter. In short, the key reasons I chose Wimpole were simple: their honesty, caring, experience, and professionalism.
I had my first over-the-phone talk with James. He gave me honest advice on what was the best way for me to proceed and answered all my questions reasonably with decent knowledge. This was a key difference for me as I talked with other consultants before.
After that I got to meet James and Dr. May at the clinic before the procedure. They gave me an accurate estimation of the number of grafts I'd need and how my hairline would look like. I expressed all my concerns and they answered me with utmost honesty. There was no reason to not proceed with them with such great experience.
How the procedure day went?
In one word, fantastic! I was supposed to be there at 7:15 am, every step of the process from the very beginning to the end was well organized…. Read More on Trustpilot

Wimpole came highly recommended as the place to go and it's easy to understand why. Special thanks to James Walton who has been extremely helpful and reassuring throughout. During the initial consultation James provided clear and comprehensive information about how the entire process would work and really helped to put my mind at ease (it is a very manageable/pain free procedure). I had the FUE transplant four days ago and am very happy with the initial result and look forward to seeing progress. The day of the procedure was seamless and comfortable. Special thanks to Dr May and his team of nurses who were professional and absolutely charming. They really make you feel at ease and comfortable. Dr May's experience shows and I couldn't recommend Wimpole highly enough if you are in the process of choosing. It's well worth it. Thanks James, Mr May and team!


I'm writing this review just 1 day following my FUE transplant at the Wimpole clinic.
From my first communication with James Walton (Senior Consultant) right through to walking out of the building post operation, I can honestly say nobody should fear this procedure. The Wimpole Clinic has been around since 1975 and this translates with the level of professionalism and knowledge that stands within the clinic.
I underwent approx. 2200 grafts which took pretty much the full day, starting with extraction in the morning and then implantation in the afternoon. Dr Luciano and his team pay particular care around placement of the donor hair grafts to ensure your hair follicles grow in the right direction, this area was never mentioned at other clinics. At all times I was comfortable and being the inquisitive person I am Dr Luciano kindly fully explained each stage to me.
Excellent service and I look forward to leaving another review in several months time when I can see the results.
Thank you all ! ! Wayne