Beard Transplant London
Almost 50% of men find it difficult to grow a full beard, moustache or sideburns. A beard transplant (also known as beard implants) is a simple solution that alleviates bald patches, creating a full healthy beard or a well-shaped goatee.
Using the FUE beard transplant technique, the Wimpole Clinic in London can restore your facial hair. You can grow and maintain sideburns, a beard or even a moustache.
Loss of facial hair is hard to disguise, leading to even the smartest of men appearing somewhat unkempt. While facial hair fashions often change, men will always want the option of growing a beard or sideburns. However, for some men, even those who take good care of their appearance and consume a healthy diet, this can be an issue. This could be down to genetic hair growth patterns, or even as a result of damage.
A beard transplant can completely alter the appearance of your face, giving it a more contoured line and a fuller, neater look. Find out more about getting a beard transplant in London below.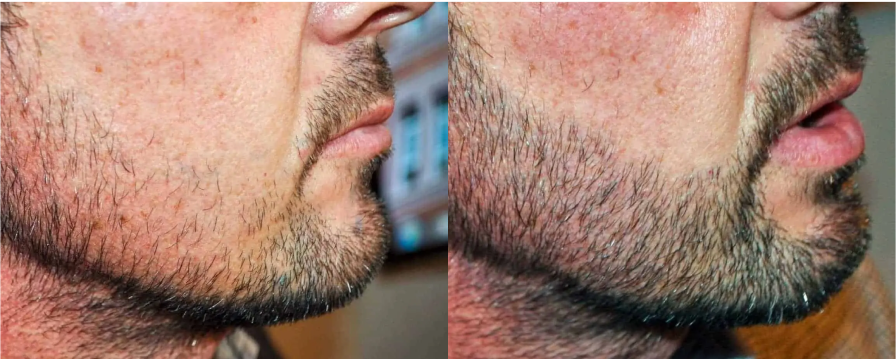 "Wimpole did a great job on my beard – the results are just excellent. I was very impressed with the angulation of the hairs and I got a lot of great feedback from my friends and family!"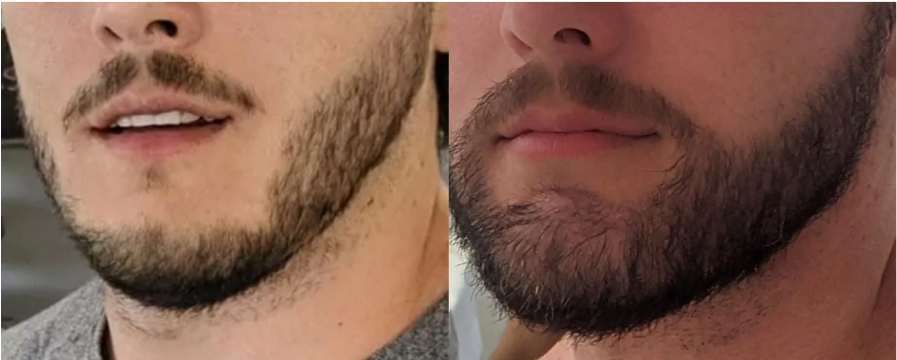 "As a professional model my beard transplant has helped me land some great gigs and sponsorships and was a fantastic investment for me – my overall experience was A* thank you so much."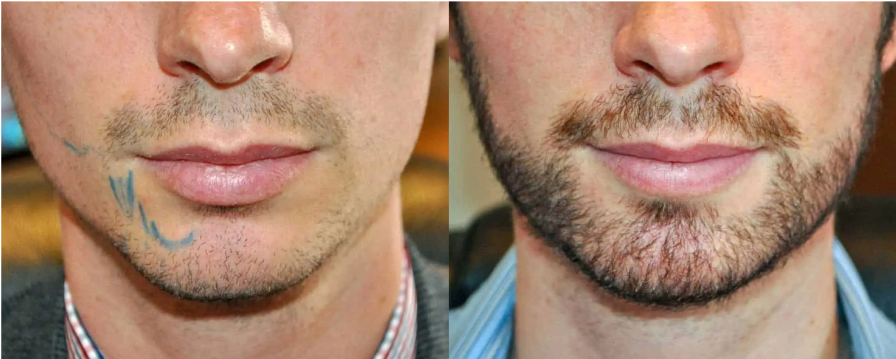 "I WAS one of those who guys who could never grow a beard. As I got older I became a lot more conscious of it and decided to do something. Wimpole Clinic put an end to that for me."
What is a beard transplant?
Beard transplants create full, natural-looking facial hair that you can style however you want. Using the FUE or FUT hair transplant technique, a beard transplant involves lifting clusters of hair follicles from a donor site on your scalp, and implanting them in the patchy areas of your beard.

Whether you want a bushy beard or stylish stubble, a beard transplant is a great way to create your ideal look.
How does a beard transplant work?
First, your beard and donor areas will be numbed with local anaesthetic. You'll also be given a sedative, which will make the process more comfortable.
The surgeon extracts small groups of hair follicles from your donor area. If you have an FUE procedure, this is carried out using a micro punch. The punch leaves small wounds, which heal smoothly and quickly without scarring. In an FUT procedure, a strip of skin will be removed and sectioned into individual hair grafts. The donor site is stitched up after the procedure, leaving a small scar. FUE is the most popular technique, since it leaves less scarring and requires minimal downtime.
When the grafts have been prepared, the surgeon makes little incisions in your beard bald patches and implants the follicle clusters. Each graft is positioned with precision to ensure it follows your natural hairline.
Why choose a beard transplant?
Beard transplants give you permanent, natural-looking results

Choose from advanced FUE or FUT techniques to restore your facial hair

Your beard will look dense and full from just 6 months

Create more styling options for your facial hair

1-2 day surgical procedure with no overnight stay

Our beard transplant success rate is 97 to 100%.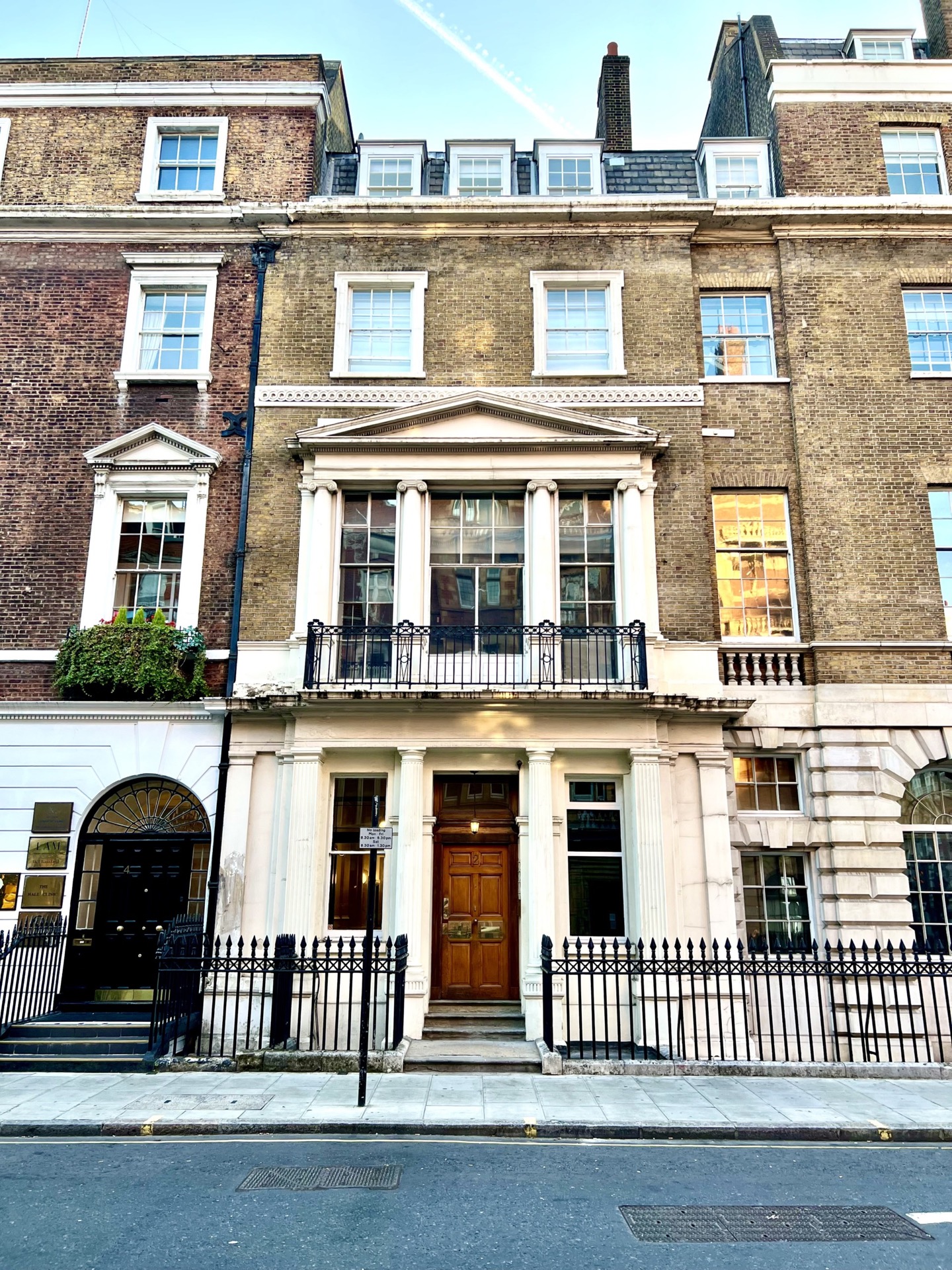 Hair Transplant Clinic of the Year
Corporate Live Wire
LONDON & SOUTH EAST PRESTIGE AWARDS
General beard transplant FAQs
How much does a beard transplant cost?

Will's Beard Transplant Journey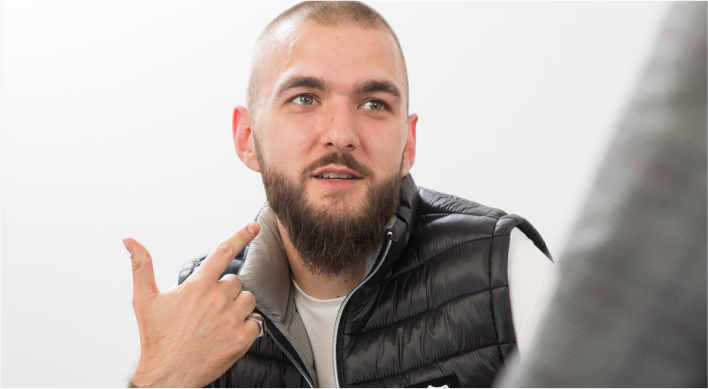 While I had considered going abroad, accountability and working with a reputable clinic was very important to me. I did not expect to get the level of service and care that I received and I am over the moon with the results.
"I had always wanted to fill my beard patches from a young age. Accountability was very important to me which is why I decided to have the procedure in the UK.
The results speak for themselves and I can't thank the team enough, they were amazing from start to finish!"
Will's Experience On The Day
"Having met the team at Wimpole I definitely made the right choice. Matt, my patient advisor, was excellent and I can't thank him enough for all the advice and guidance. I was very sceptical when I went for my consultation but seeing how Wimpole Clinic operated I was very confident."

Ben Leitch's Beard Transplant Review
Well, what can I say?… From start to finish I've experienced nothing but a fantastic service from all of the staff at Wimpole Clinic.
I initially had a consultation at the clinic in Harley Street with Matt regarding a beard transplant. He was very friendly and talked me through the procedure, aftercare and answered any other questions I had.
On the day of the procedure I arrived at 07:30 and was greeted by Matt, who again assisted in answering any questions I had, and provided an outline for the day. I was then moved to the operating room where I was greeted by Dr. Ahmad Moussa and his technician, Az, to start the design aspect of the beard. All design comments and suggestions were listened to and discussed to ensure the most realistic outcome.
Once the procedure was underway with Dr. Ahmad, I was constantly made to feel relaxed, taken care of and valued. I was never treated like just another patient, which made a lot of difference (considering I've never had any type of surgery before). He is a true professional and such a lovely man – I can't thank him enough for how he helped with my initial anxiety.
After the hair grafts (1400-1500) were extracted, sorted and the incisions were made, both the technicians (Az and Ingrid) placed the grafts into place. They were also outstanding and were constantly checking in with me throughout the procedure, which took approximately 7 hours.
It's day 4 after the procedure now and I can honestly say that the results are coming along nicely and the aftercare is top notch (thanks again Matt for checking in).
All in all, I'd recommend Wimpole and their staff to anyone who would be looking for a FUE beard transplant. They're amazing!
The Beard Transplant Procedure
Beard transplants are one of the most popular types of hair restoration surgery among men of all ages. It's a simple procedure for skilled, experienced surgeons. Find out everything you need to know about the beard transplant procedure in these FAQs.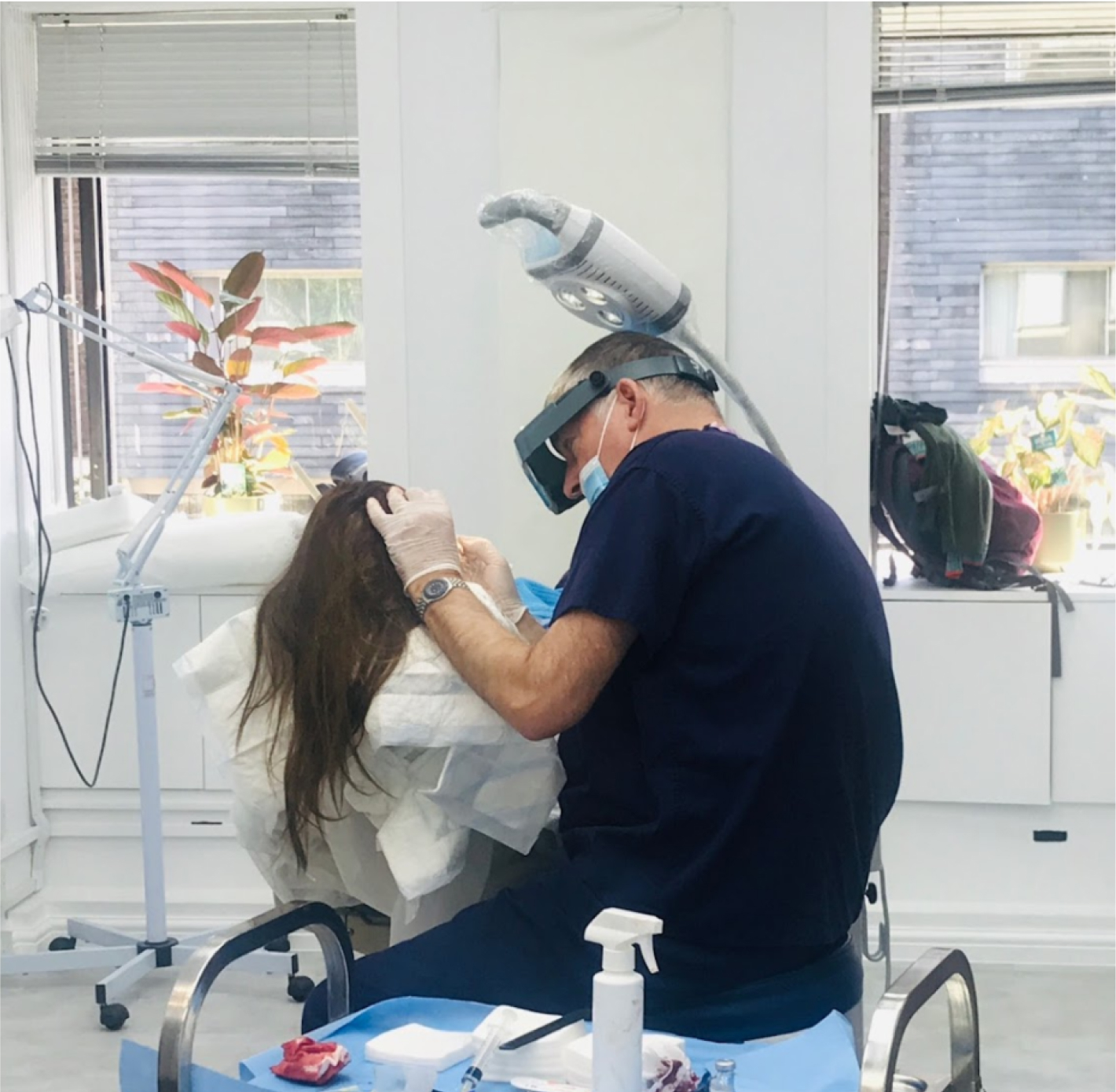 Beard transplant procedure FAQs
What Beard Transplant Results Can I Expect?

Jordan's Beard Transplant Journey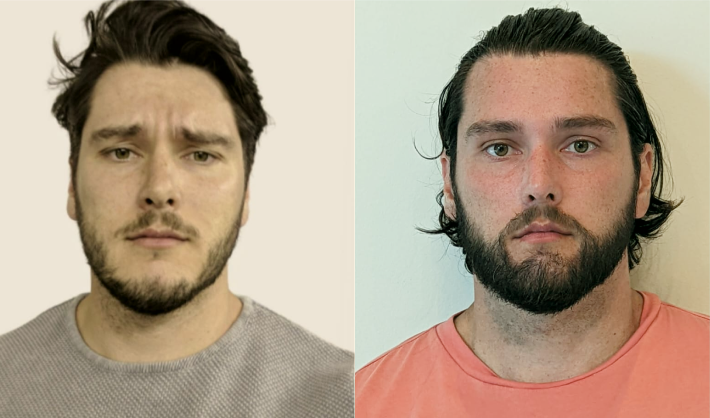 A beard transplant helped me get sponsorships and gigs as a professional model. It was a fantastic investment for me.

Anon's Beard Transplant Review
Really happy with my results so far after 5 months post-beard transplant. The team are very professional, particularly James Walton who communicated the process well throughout. Would highly recommend.
Beard Transplant Aftercare
Patient care is an essential aspect of our service, so you'll get
fantastic aftercare
following your beard transplant procedure. Our team will be on hand to answer questions, offer advice, and support you through every stage of the beard transplant process. We'll also give you a beard transplant aftercare pack that includes all the transplant care advice and products you'll need for the next few days.
24 hour surgical hot line for aftercare
Shampoo
Paracetamol and anti-swelling tablets
Baseball cap
Post-operative care notes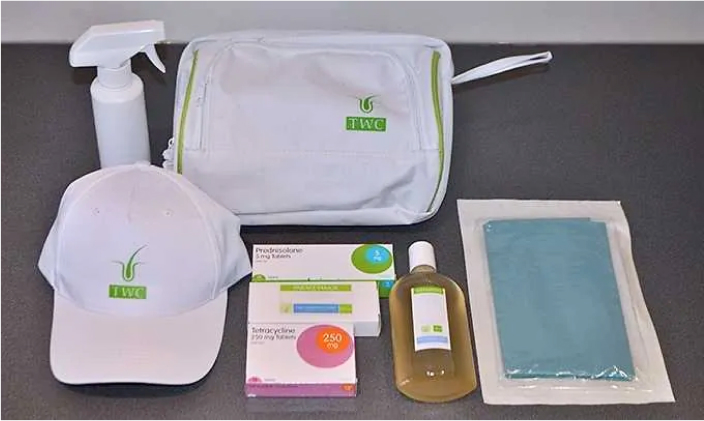 Why Choose The Wimpole Clinic?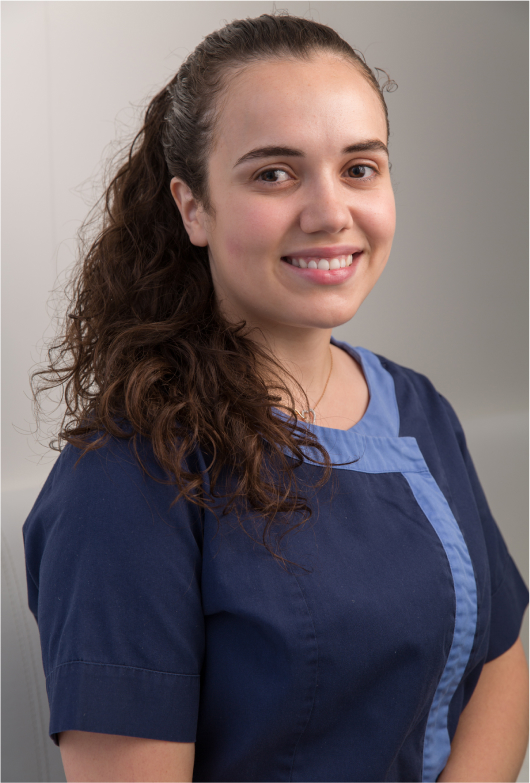 Whether you want a better beard or an enhanced hairline, you'll get the results you want at the Wimpole Clinic. We've been in the hair restoration business for nearly 50 years — longer than almost any other UK clinic. So if you need advice or support at any stage of your hair restoration journey, we'll be here.
Our surgical team consists of GMC-registered surgeons, along with highly trained technicians to support you during surgery and provide excellent aftercare. You'll get expert advice from consultants and surgeons who have helped hundreds of other patients successfully restore their hair.
Natural-looking facial hair that suits you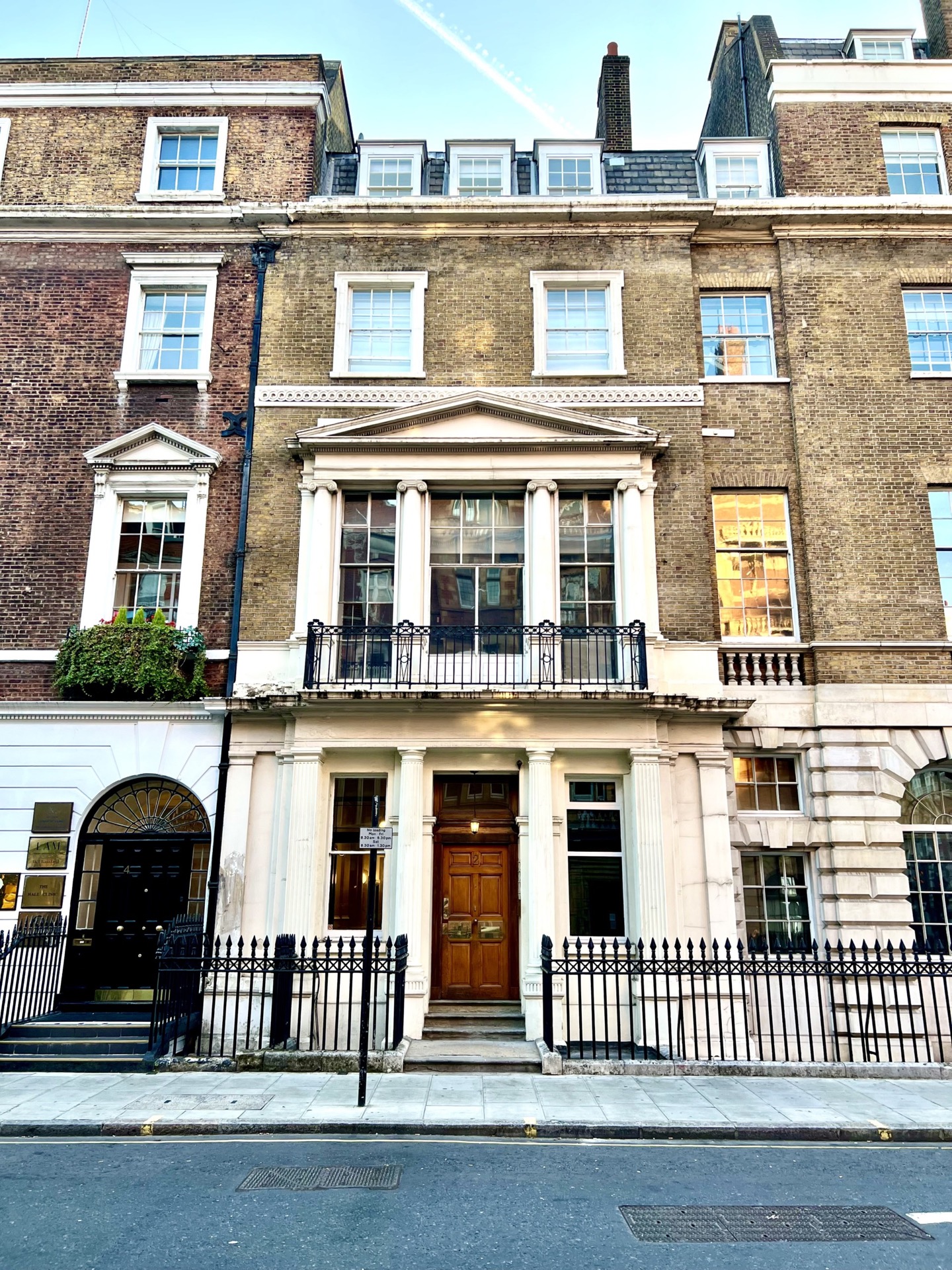 No. 2 Harley Street, London (Head Quarters & surgery)
2 Harley Street
London WIG 9PA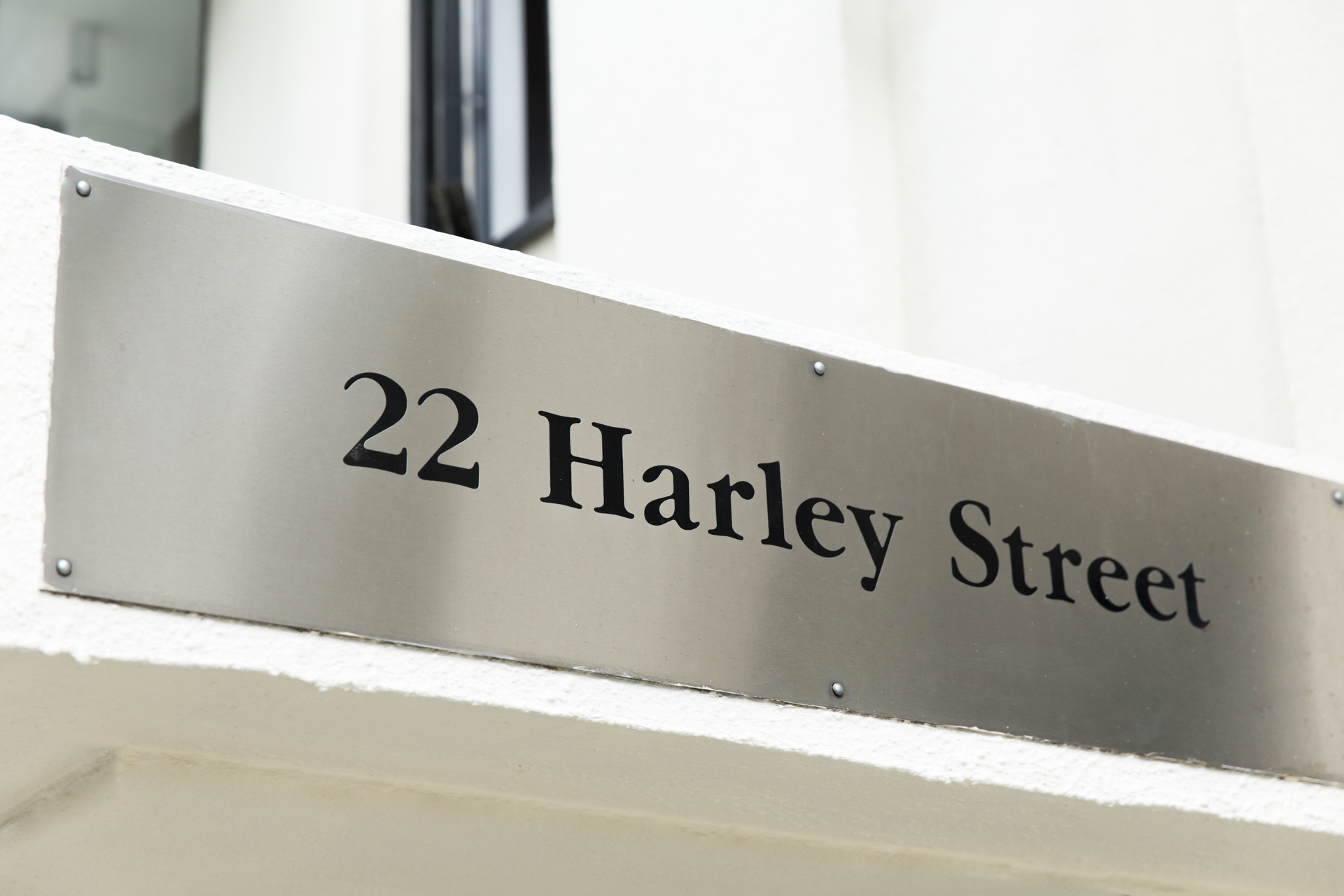 No. 22 Harley Street, London
(Surgery)
22 Harley Street
First Floor, London, WIG 9PL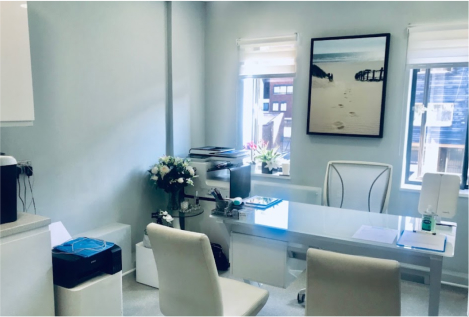 21 St George's Rd
Bristol, BSI 5UU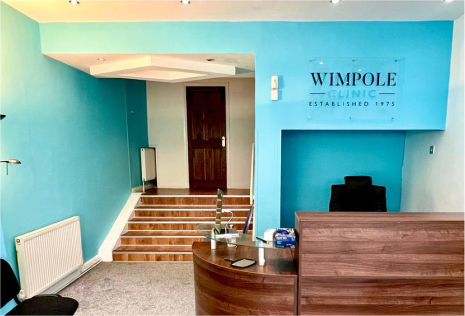 Leicester
(Pre & Post Op)
17-19 Rutland Street
Leicester, LE1 1RB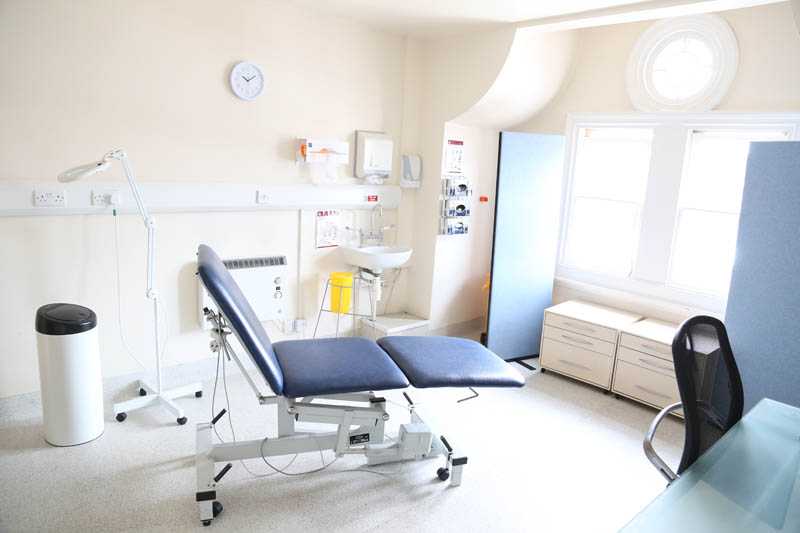 214D Hagley Rd
Birmingham, BI6 9PH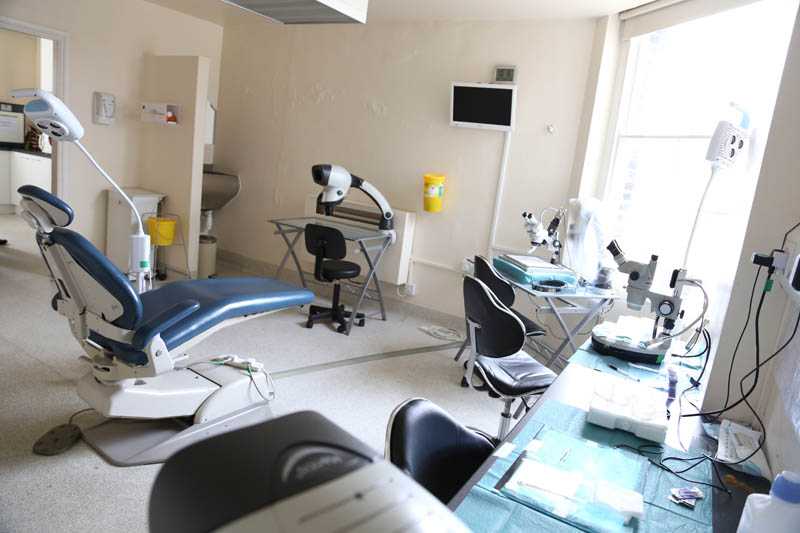 27 Middle St
Brighton, BN1 1AL

B. Bush's Beard Transplant Review
Having a cosmetic procedure was a big decision for me, and I spent weeks researching clinics and the doctors who practised at them. But what made the final decision easier for me was James Walton.
Within hours of submitting an enquiry form he had arranged an initial video call (as I was unable to travel to London) and we discussed what was possible. There was no hard sell, just a conversation, and he then left it with me to decide. Running my own business, the speed of his response and the friendly manner this was done in sold it for me. Having contacted various other clinics, which I am sure are all just as good, the response time just wasn't there for me.
After sitting on the idea, I decided this was the right choice both for my self esteem which had taken a blow and the clinic choice.
The next call with James involved Dr Luciano, who he suggested was the best choice for a beard transplant. Dr Luciano gave a more detailed breakdown of what was possible and how long the procedure would take. With COVID in play, I would have preferred a face-to-face, but the video call was super helpful and with his calm manner and confidence that was the decision made.
In the build-up to the procedure, James would be in touch on important dates and on the morning of the procedure met me half an hour before we started to talk through the plan for the day. Dr Luciano then spent a good 45-50 minutes before beginning the process, talking about shape and ideas and what to expect and what would be possible in the time we had.
Bili, Caroline and Eva were all on hand throughout the day assisting Dr Luciano with the grafts. They were all so lovely, friendly and attentive. The team have a great bond which was clear from the off. Nothing was too much trouble for them even though the procedure was a long day. I'll be forever thankful to the whole team.
It's now been 3 days since the procedure. The shape looks fantastic, even with the swelling, although it will be time before I realise the end result. And James continues to stay in touch to monitor progress.
There is no doubt the whole team are passionate about their jobs and the end results, and I would highly recommend considering them for the same or similar treatments.