Hair Transplant Timeline: Preparation, Recovery & Results
When you've decided to have a hair transplant, you're probably keen to know when the results will kick in. The majority of hair transplant patients see more than half their new grafts start to grow after 6 to 9 months, leading to visibly thicker hair [1]. Our hair transplant timeline covers the entire process, including:
preparing for your transplant
the day of surgery
month-by-month progress up to a year after the procedure.
Your hair transplant consultation
The first stage of the hair transplant timeline is your consultation. The team will assess your hair loss and provide as much guidance and advice as you need to restore your hair.
If you decide to opt for a hair transplant, you'll decide whether FUT surgery or an FUE procedure is best for you. See all the differences between FUE vs FUT to learn more.
Preparing for your hair transplant: the week before
As with any type of surgery, preparing for your hair transplant is key. Getting things right at this stage can reduce the risk of complications and encourage swift hair growth — so make sure you know how to prepare:
Stop smoking at least 24 hours before your procedure
Don't shave your head! The hair transplant technician will cut your hair to the right length during the procedure
Stop drinking alcohol at least a week before surgery
Stop taking certain medications, including aspirin and anti-inflammatories. If you're taking medication for health conditions, speak to your doctor before you stop taking it. They'll be able to help you manage your condition and your hair transplant safely
Massage your scalp for at least 10 minutes every day
Try to get a good night's sleep the night before your procedure.
The day of surgery
Almost all hair transplants are completed in a single day. Depending on how many hair grafts you need, you could be in the chair for anywhere between 4 and 8 hours. During this time, the surgical team will help make you feel as comfortable as possible. Find out how long hair transplant surgery takes.
Here's what to expect on the day of your hair transplant.
Hairline design
First up: hairline design. The team will already have a good idea of your requirements after your consultation. But now they'll draw a physical hairline on your scalp so you'll have a clear idea of where your new hairline will fall.
Here are the hairline designs of 3 previous Wimpole Clinic patients: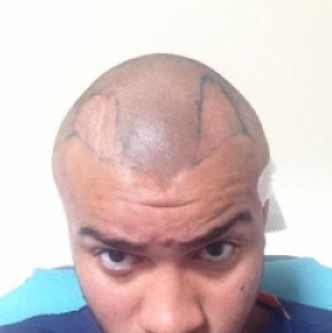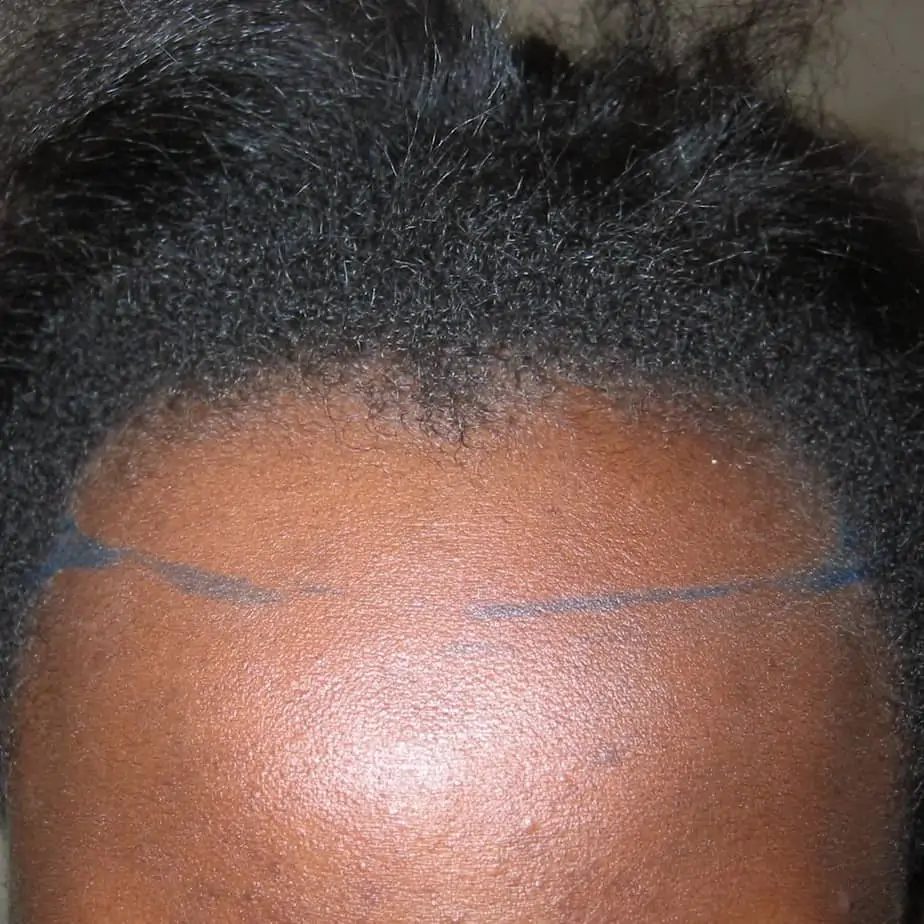 Left to right: 1500 grafts quoted; 2000 grafts quoted; 2800 grafts quoted.
Hair transplant surgery
Whether you've chosen FUE or FUT, the surgery starts with a local anaesthetic to numb the scalp. Then your surgical team will get to work. Watch FUE surgery in action:
When all your grafts have been implanted, expect to see a series of raised red dots across the recipient site. These will scab over quickly, but it's important to avoid dislodging them in the first few days after your transplant: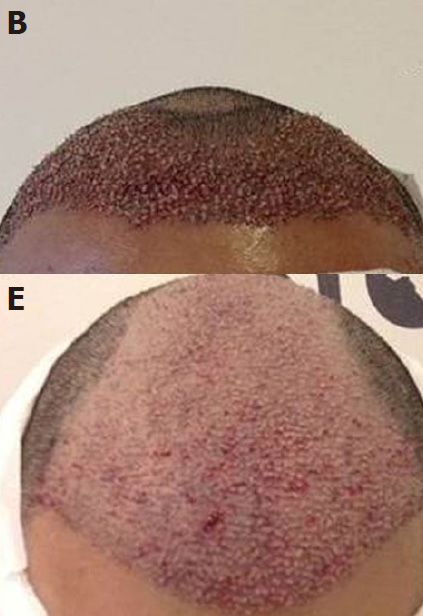 Hair transplant results immediately after surgery.
Wimpole Clinic hair transplant patient Jonathan Joseph has also shared photos of his scalp immediately after Afro FUE surgery. You can also see some of the bandages used to dress the donor area after the procedure, preventing hair transplant infection and other safety issues: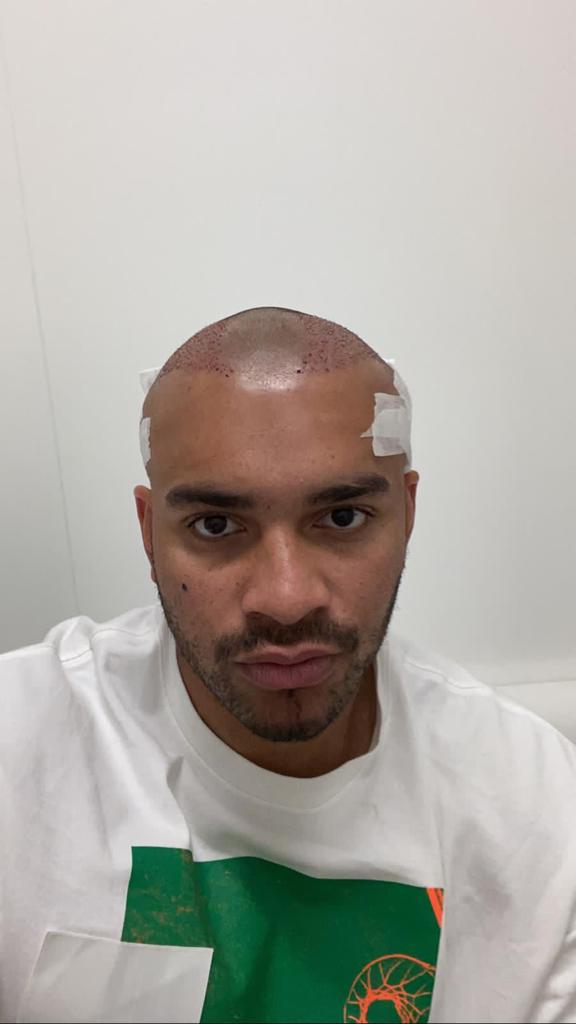 Aftercare
It's important to follow your surgeon's aftercare advice when you get home on the day of the surgery. This includes guidance on taking downtime after your hair transplant. Learn more in our hair transplant aftercare articles:
Hair transplant timeline: the day after surgery
The next day, your hair grafts will look similar to the day before, although they should have begun to scab over.
FUE patients will find that their donor wounds heal much more quickly than those who have FUT. FUE patients can remove the gauze covering their donor area by getting it wet and peeling it away from the skin, being careful not to get the hair grafts wet.
You may see slight differences depending on the medication you're taking to promote healing. These FUE hair transplant close up photos give an indication of a healthy looking donor area the day after surgery [2]: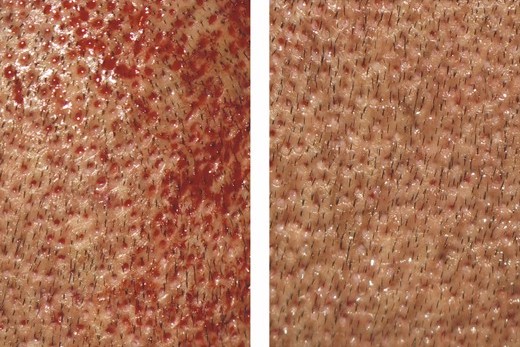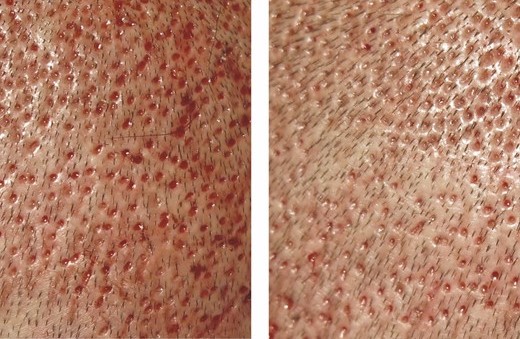 FUT patients will have stitches in the donor area. These will dissolve by themselves after a few weeks, leaving a small but visible scar.
The first week after surgery
It's important to take some downtime this week. Avoid strenuous exercise, get plenty of rest, and eat healthily to promote fast recovery. Continue following your surgeon's aftercare advice:
Sleep upright in the positions recommended by your surgical team
Spray your hair transplant with saline solution as often as possible
Continue to avoid alcohol and smoking
Don't pick your grafts or scabs (even if they feel itchy)
Follow the hair washing regimen advised by your surgical team.
All being well, you'll be clear to return to work and start exercising again 7 days after your surgery. But if you're unsure if it's safe, check in with your consultant beforehand.
2-4 weeks post-transplant: shock hair loss
A couple of weeks to a month after your procedure, you may start to see your hair grafts falling out. This can be scary if you're not expecting it — but try not to worry! Post-transplant shock hair loss occurs in almost all hair transplant patients around this time. It happens as a result of the trauma to your follicles during surgery.
But by this point the follicles will have settled in, and when they've recovered from the shock, they'll start to produce new hair.
1-3 months after hair transplant surgery
Some hair transplant patients feel a little despondent during this stage of the recovery timeline. You may not see much growth, and you might even wonder if the transplant has taken. According to the hair transplant growth chart, you can expect some new growth during this phase, but most patients only see up to 5mm within the first 8 weeks.
Everyone's hair grows at different rates, so even if you see less than this, your hair transplant should start to grow and thicken soon. While it's still early days, it won't be long before you start to see sustained permanent growth from your transplanted follicles. Take a look at some of the early hair growth seen by previous Wimpole Clinic patients in these before and after hair transplant photos: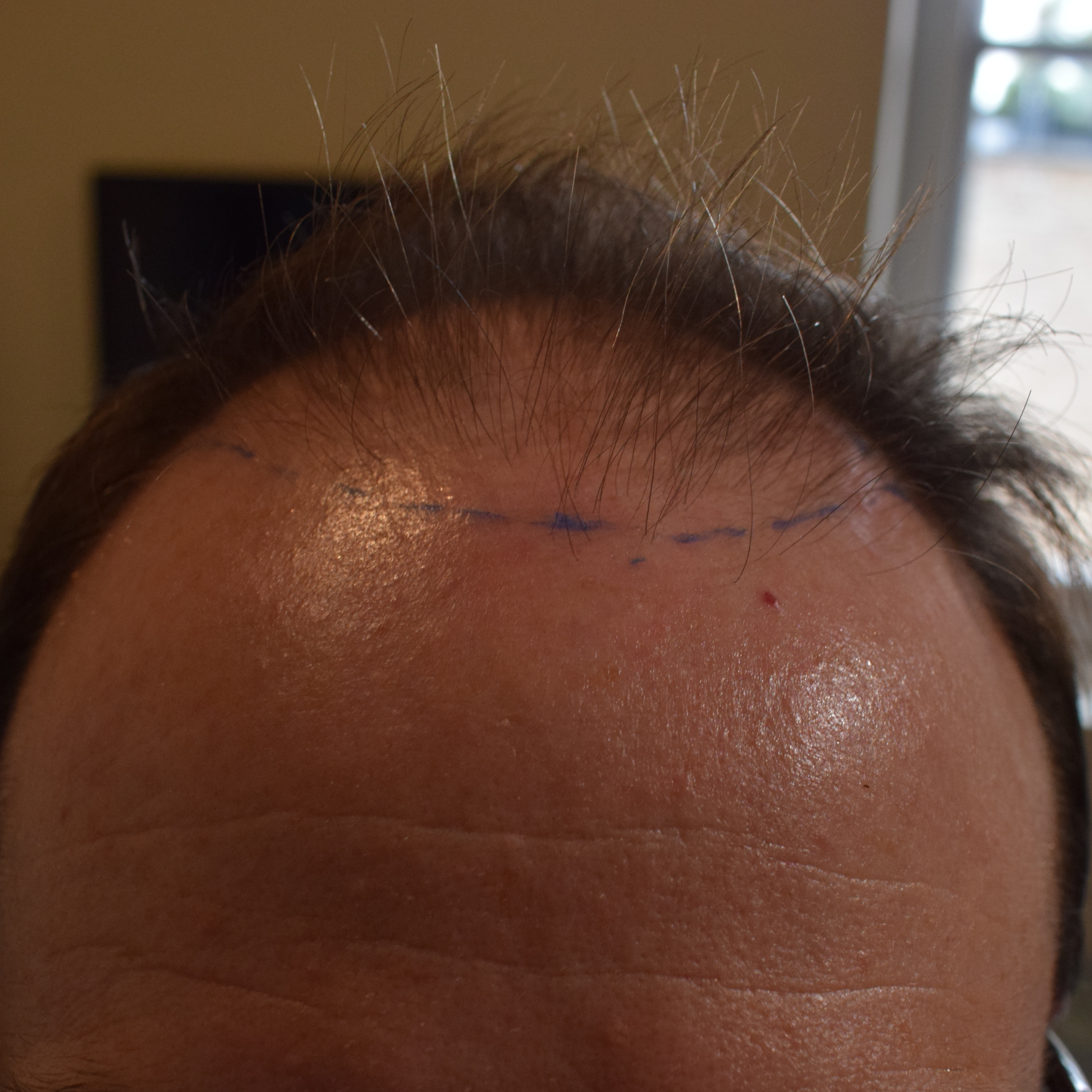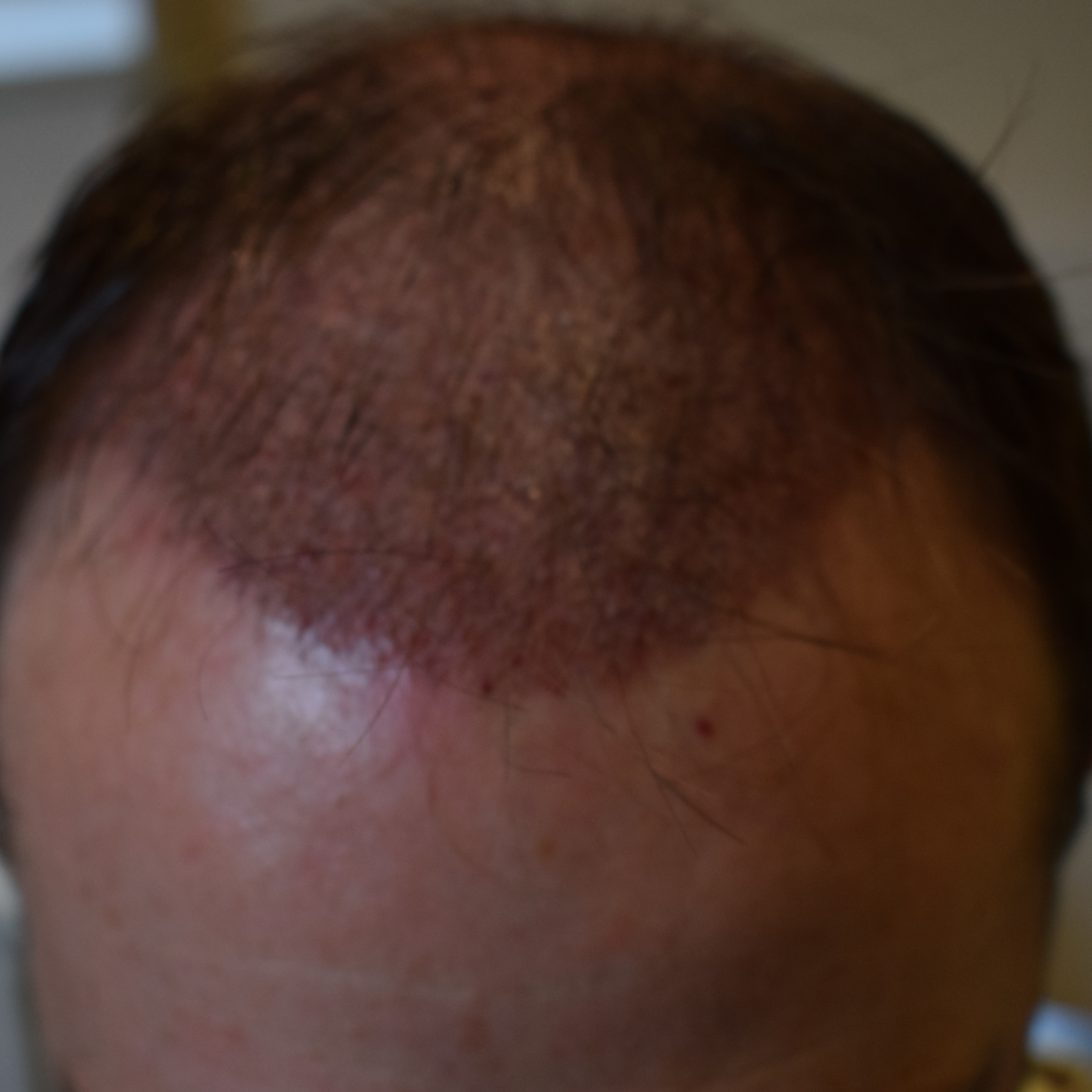 Before hair transplant and 1 month after surgery (FUE, 2500 grafts) — grafts have healed and the shape of the hairline is still visible. See more patient photos: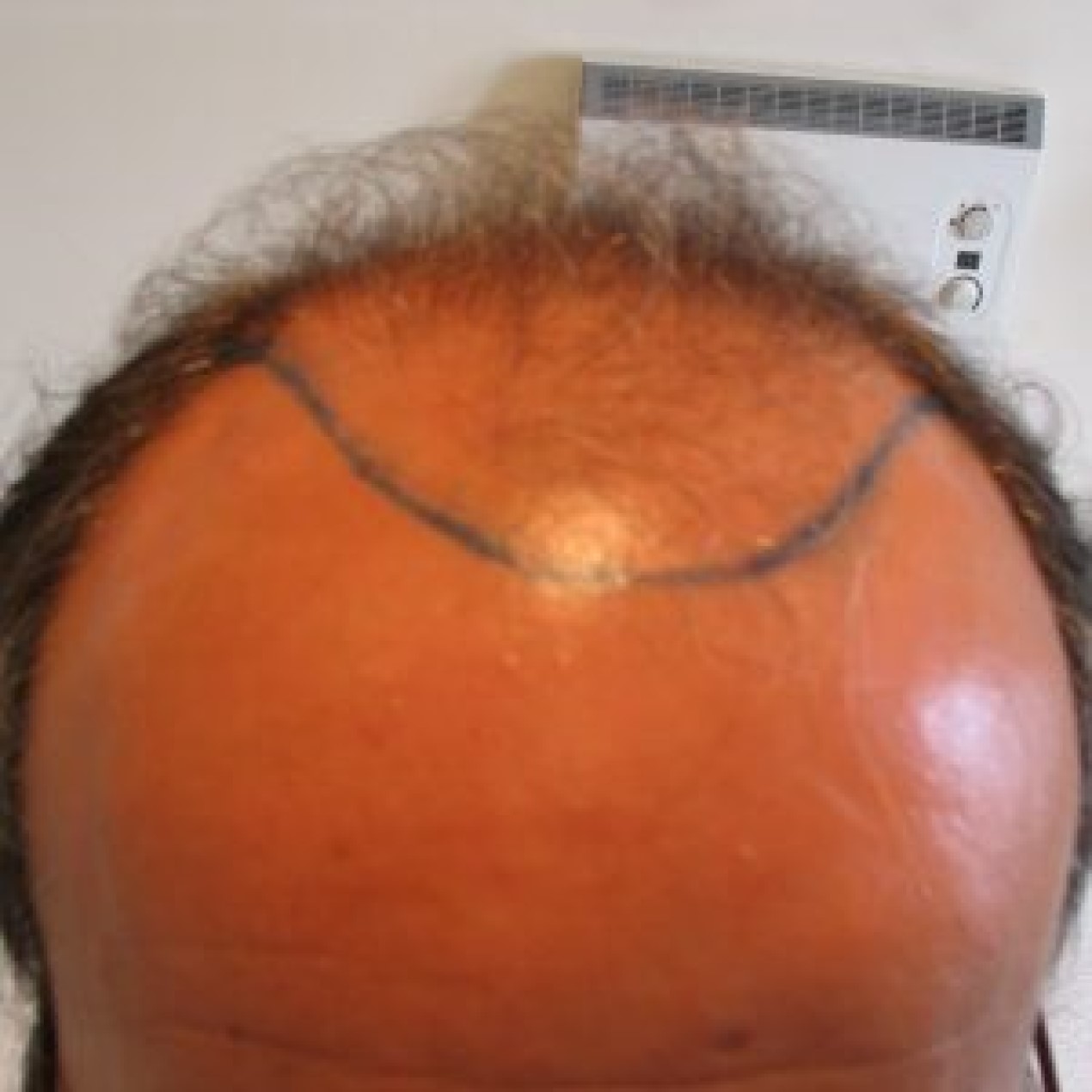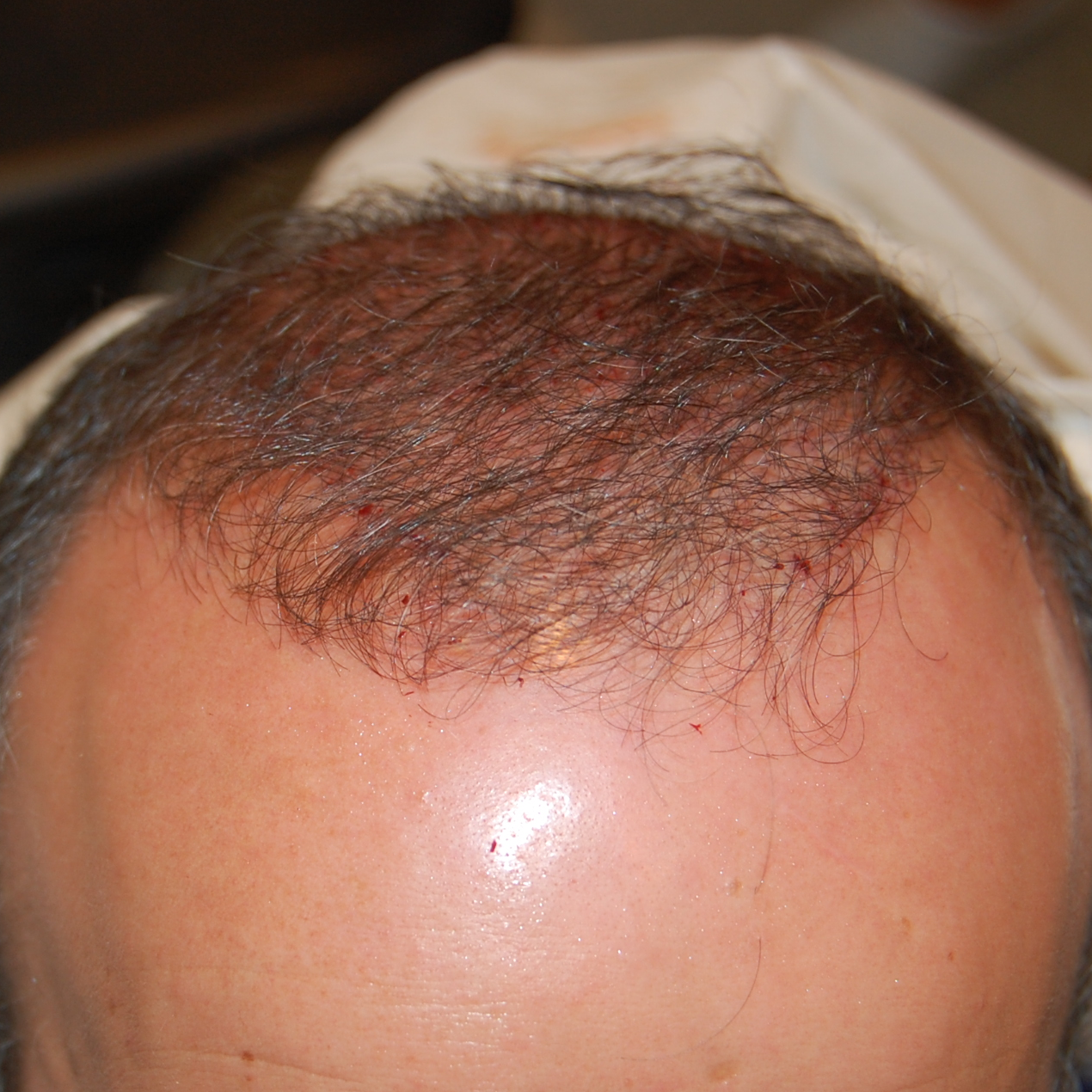 Pre-hair transplant and 3 months after surgery (FUE, 2200 grafts)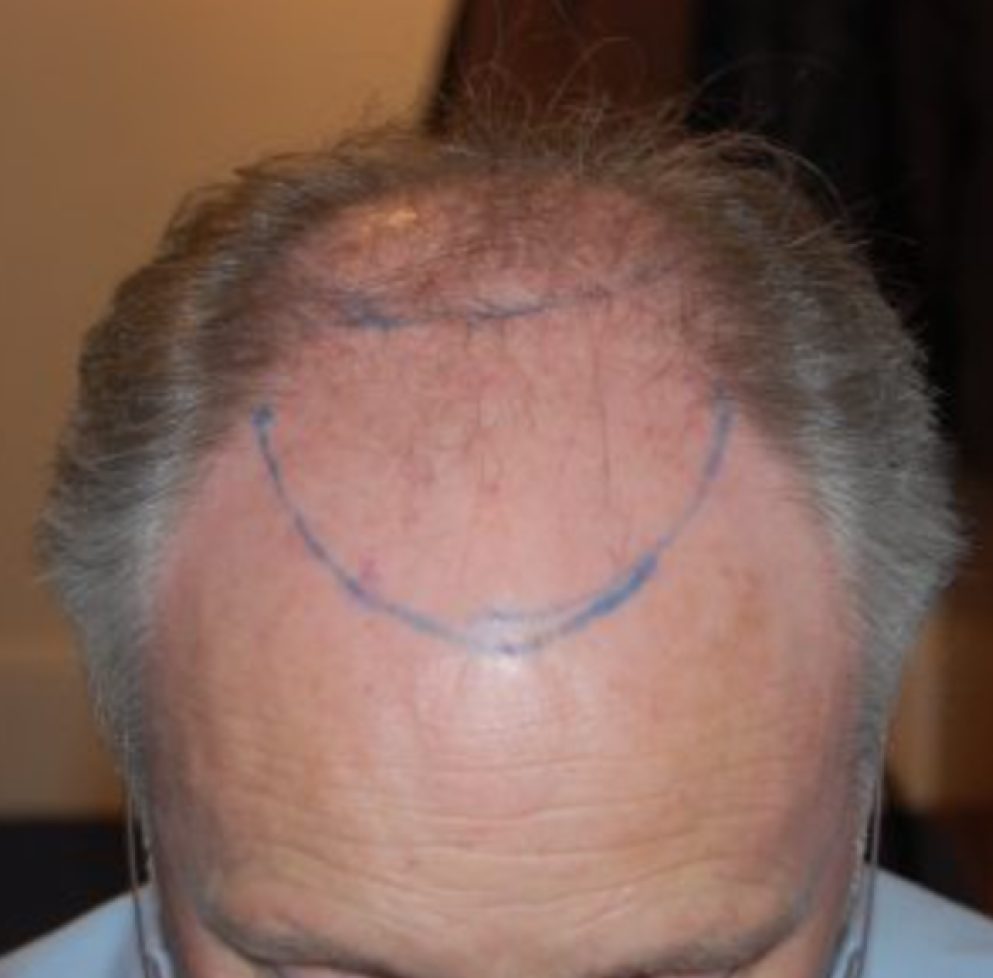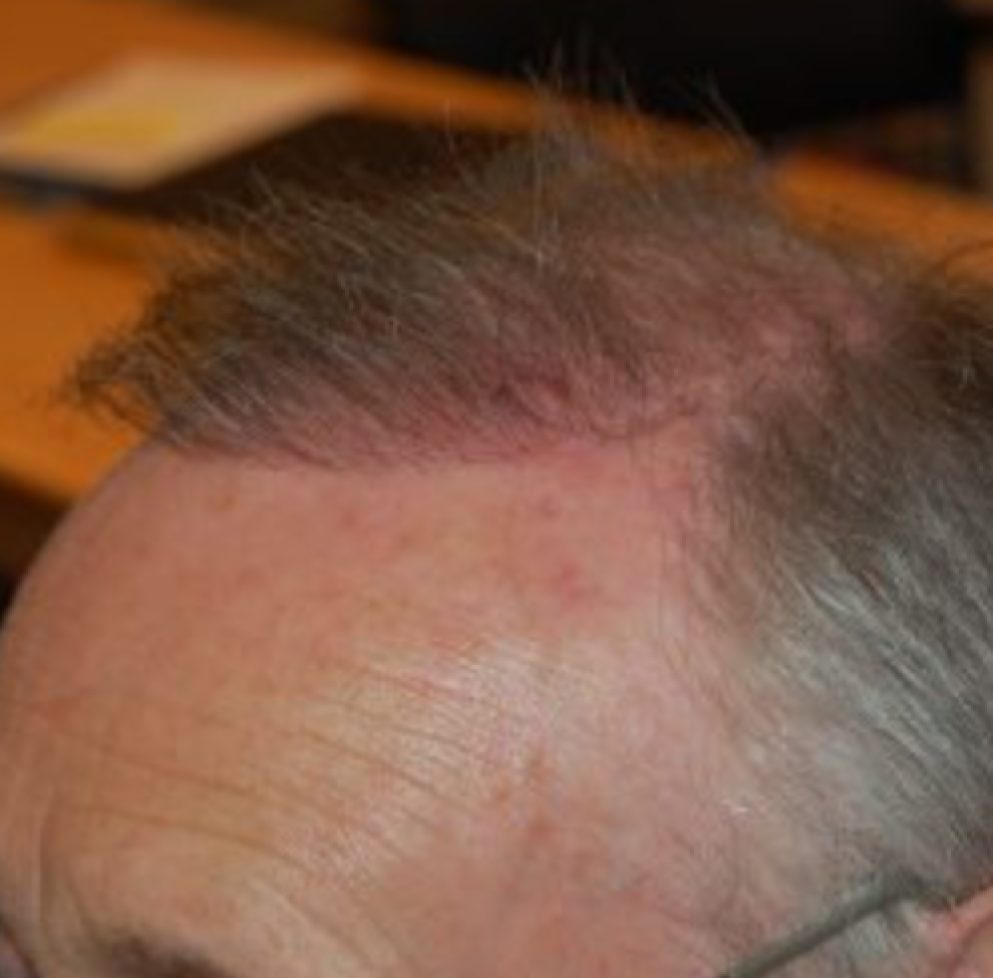 Before hair transplant and 3 months after surgery (FUE, 2300 grafts)
4-6 months after hair transplant
Around 4 months after your hair transplant, you should start to see some real progress. Patients will see improvements in hair density and length, and your new hairline or crown coverage should start to become clearly visible.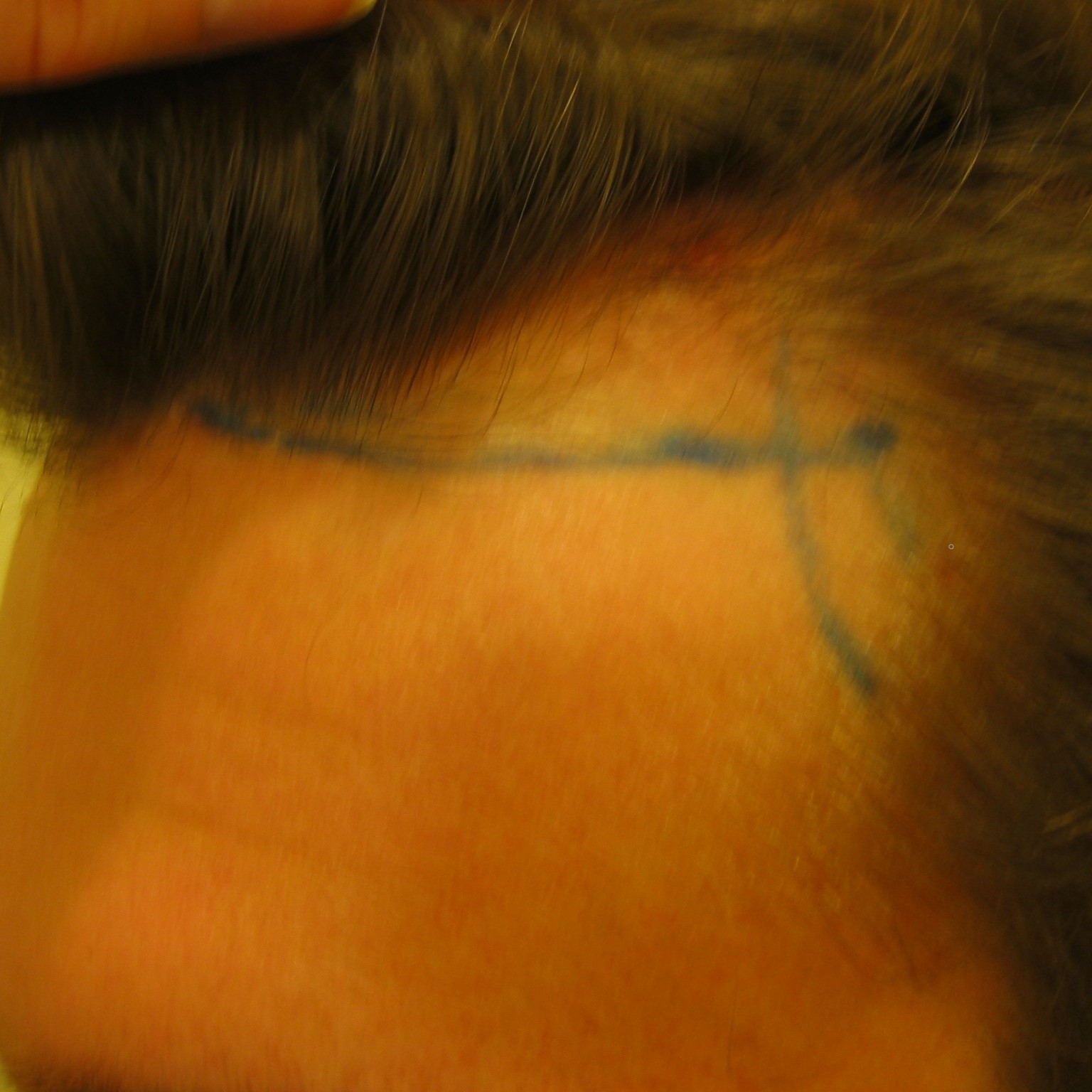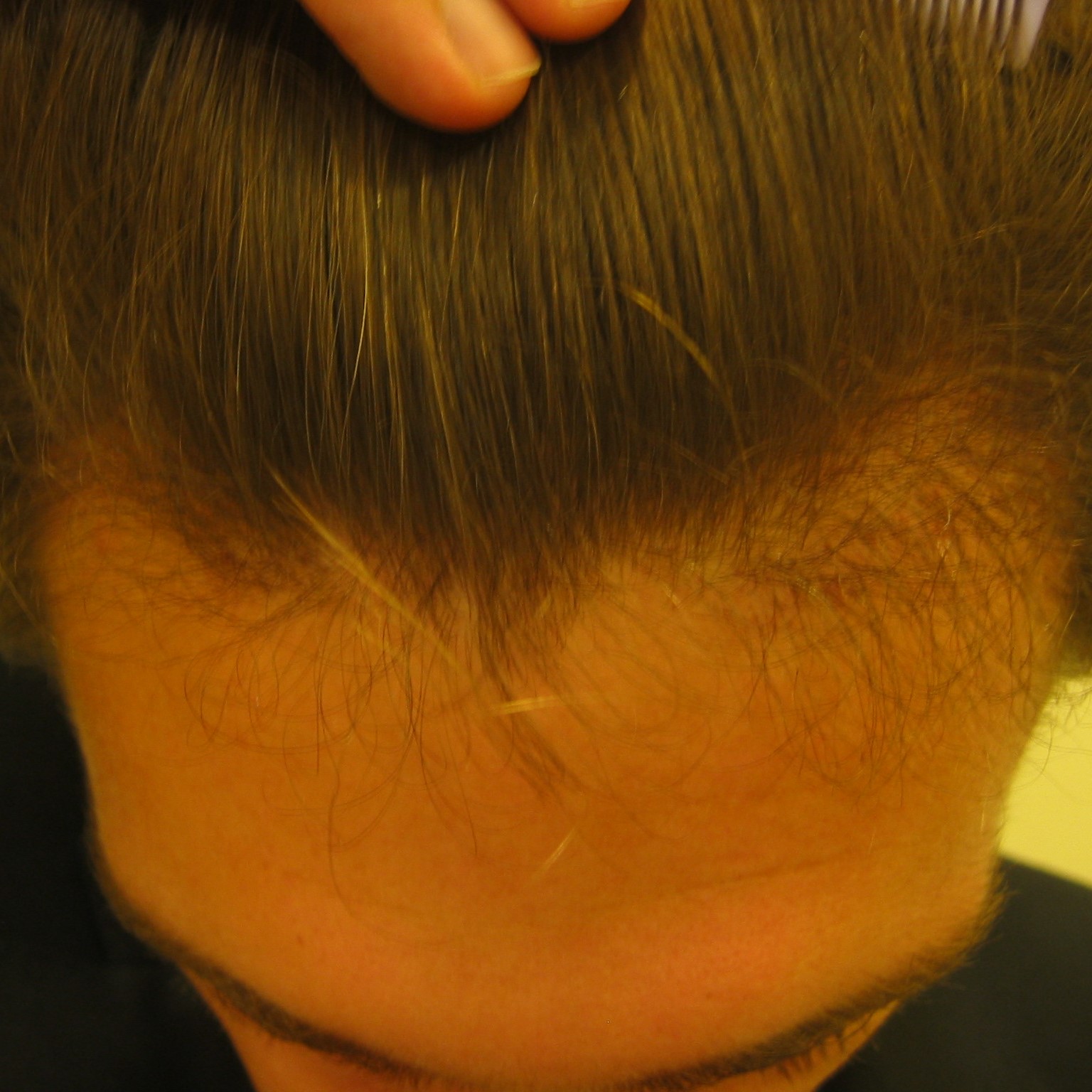 Before hair transplant and 4 months after surgery (FUE, 750 grafts) — new growth is soft and flyaway at this stage; as it grows it will become thicker and heavier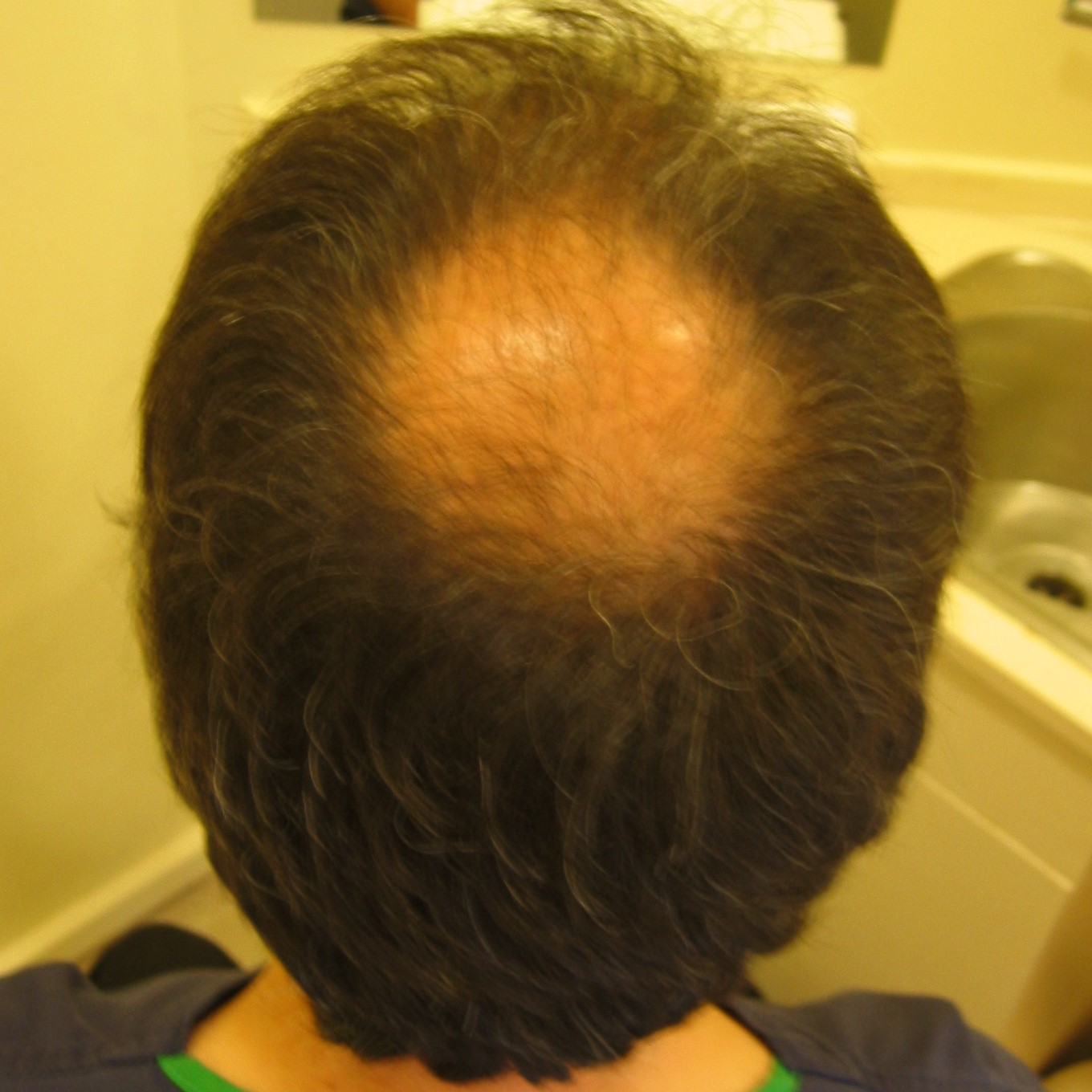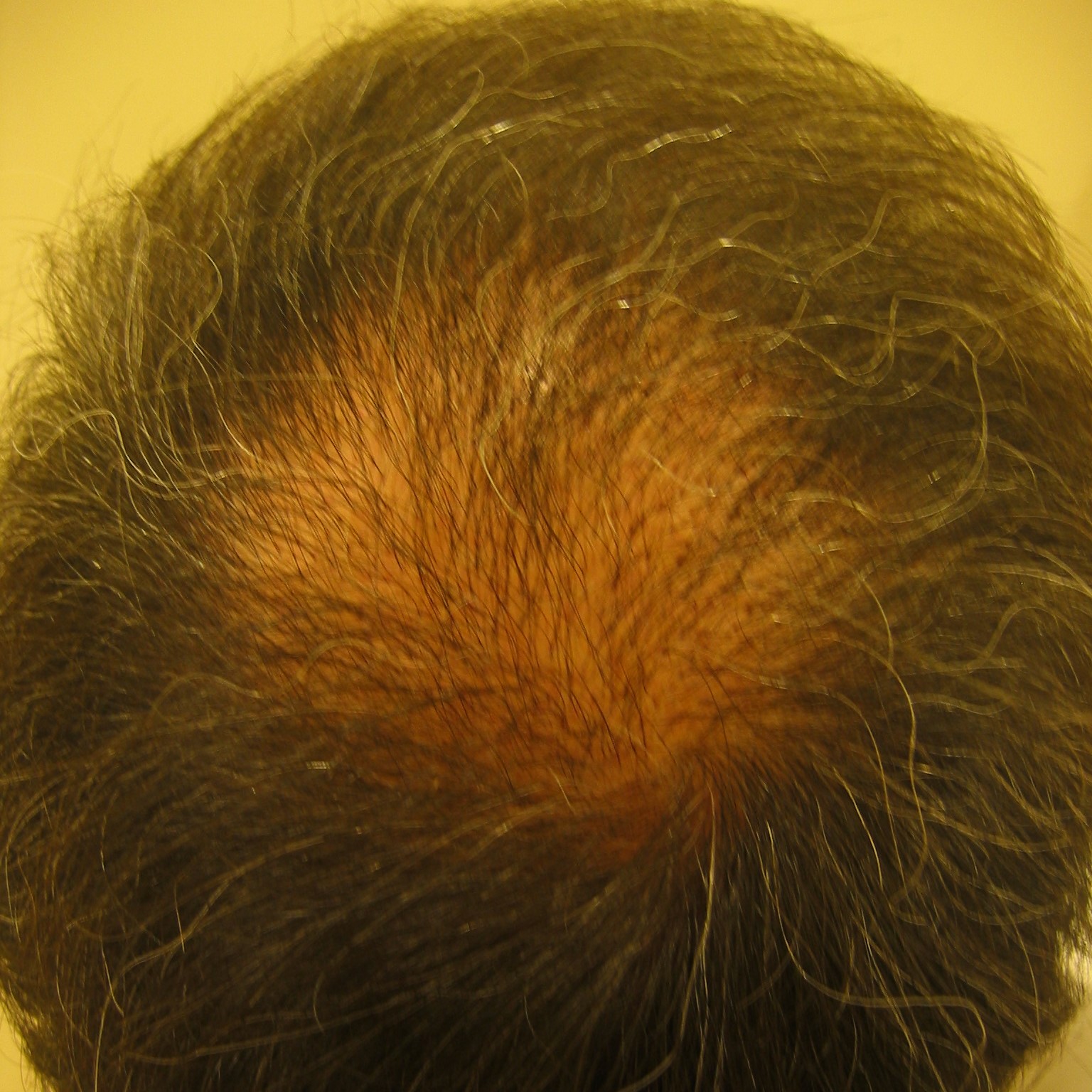 Prior to crown hair transplant and 5 months after surgery (FUE, 1800 grafts) — results start to be visible, though the patient can expect to see thicker coverage than this over the next few months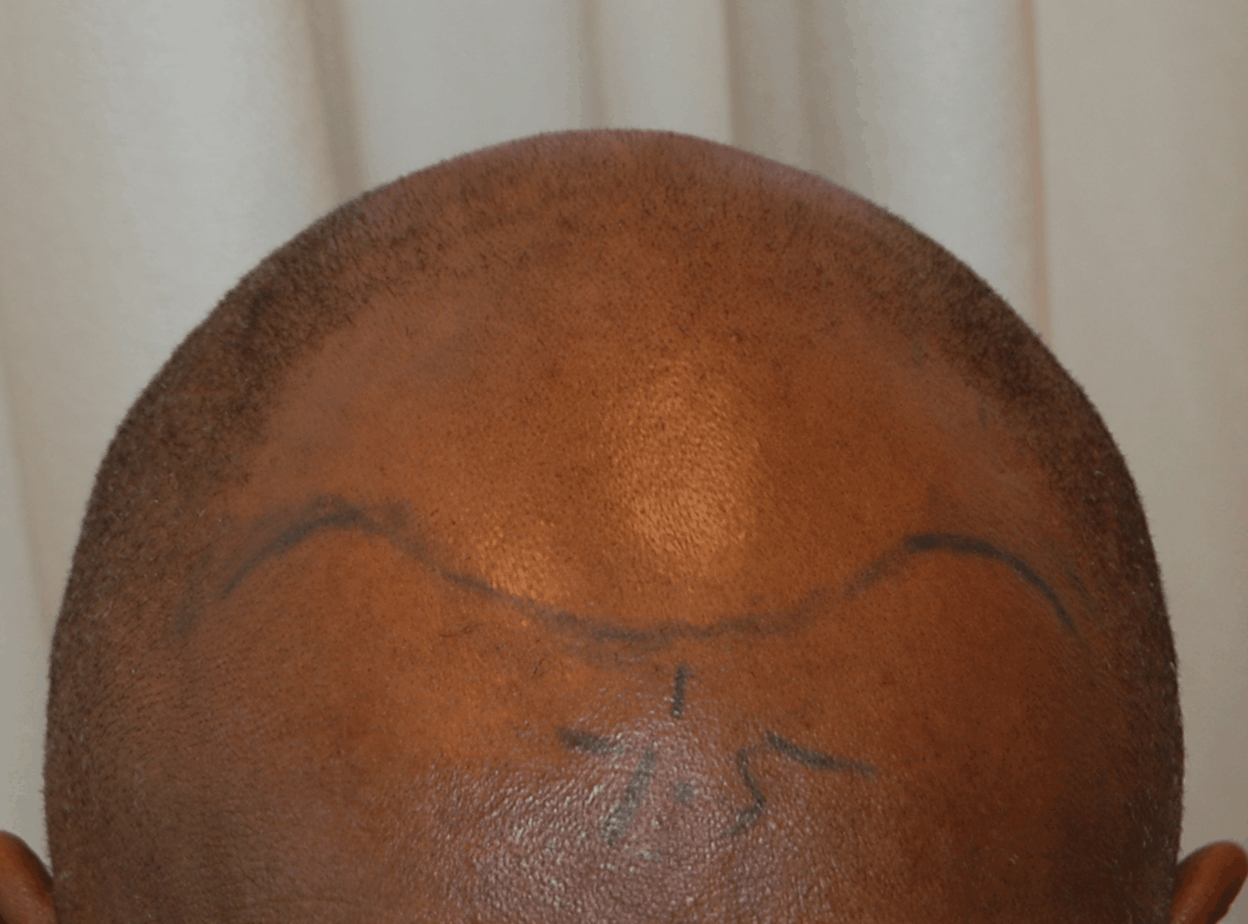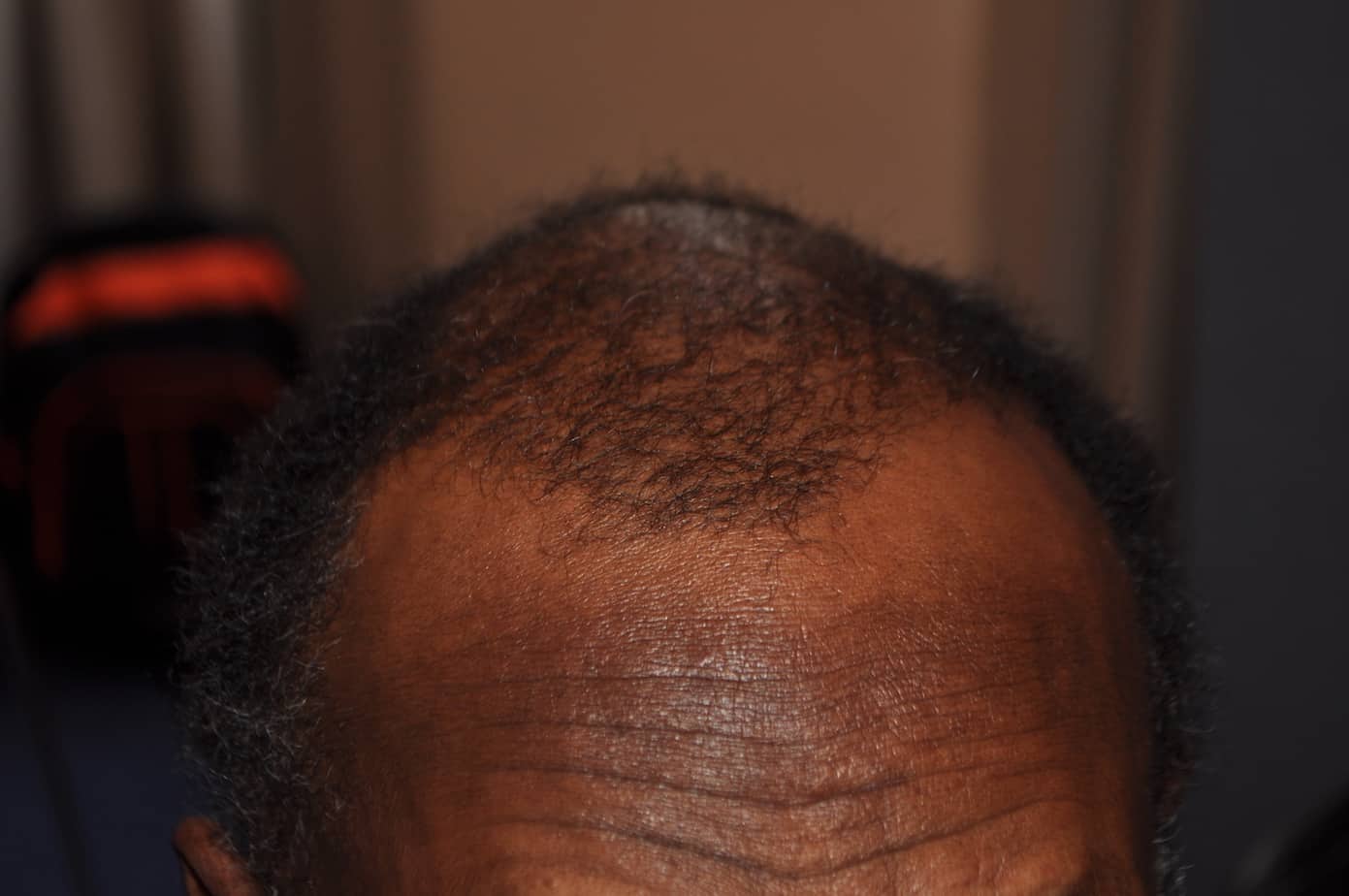 Before hair transplant and 6 months after surgery (FUE, 2200 grafts)
This is just the beginning. Most patients are only starting to see results around this time, so the hair may look and feel frizzy, thin, or soft. As the hair matures, it will gain the same texture as the rest of your hair, helping it blend in for a natural finish.
7-12 months after hair transplant
More and more of your transplanted hairs are now beginning to grow, creating a thicker head of hair that's indistinguishable from your original growth. If you wear your hair long, it will take some time for these new hairs to catch up with the rest. But people with shorter hair should now start to see their new hairs blending seamlessly with their existing hair.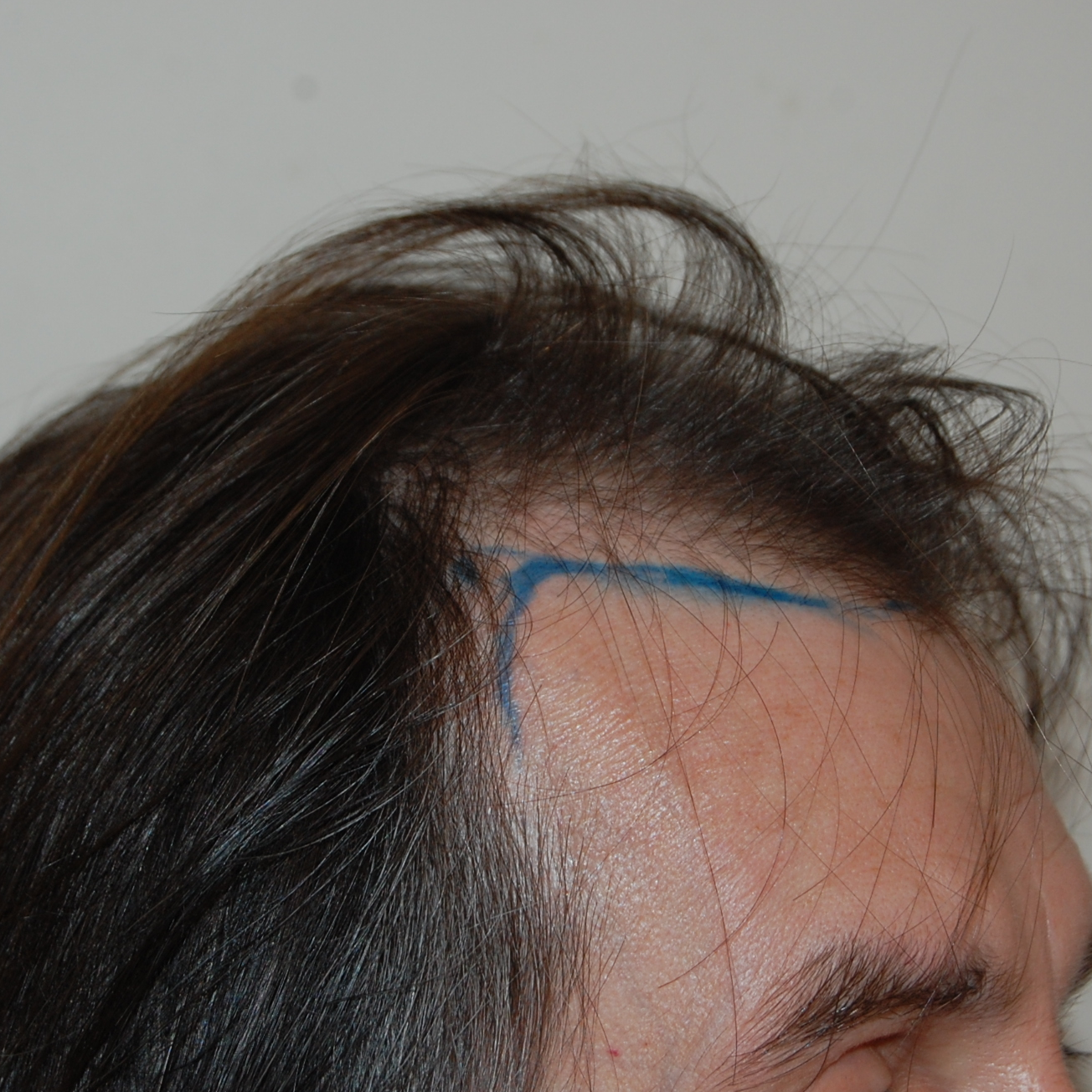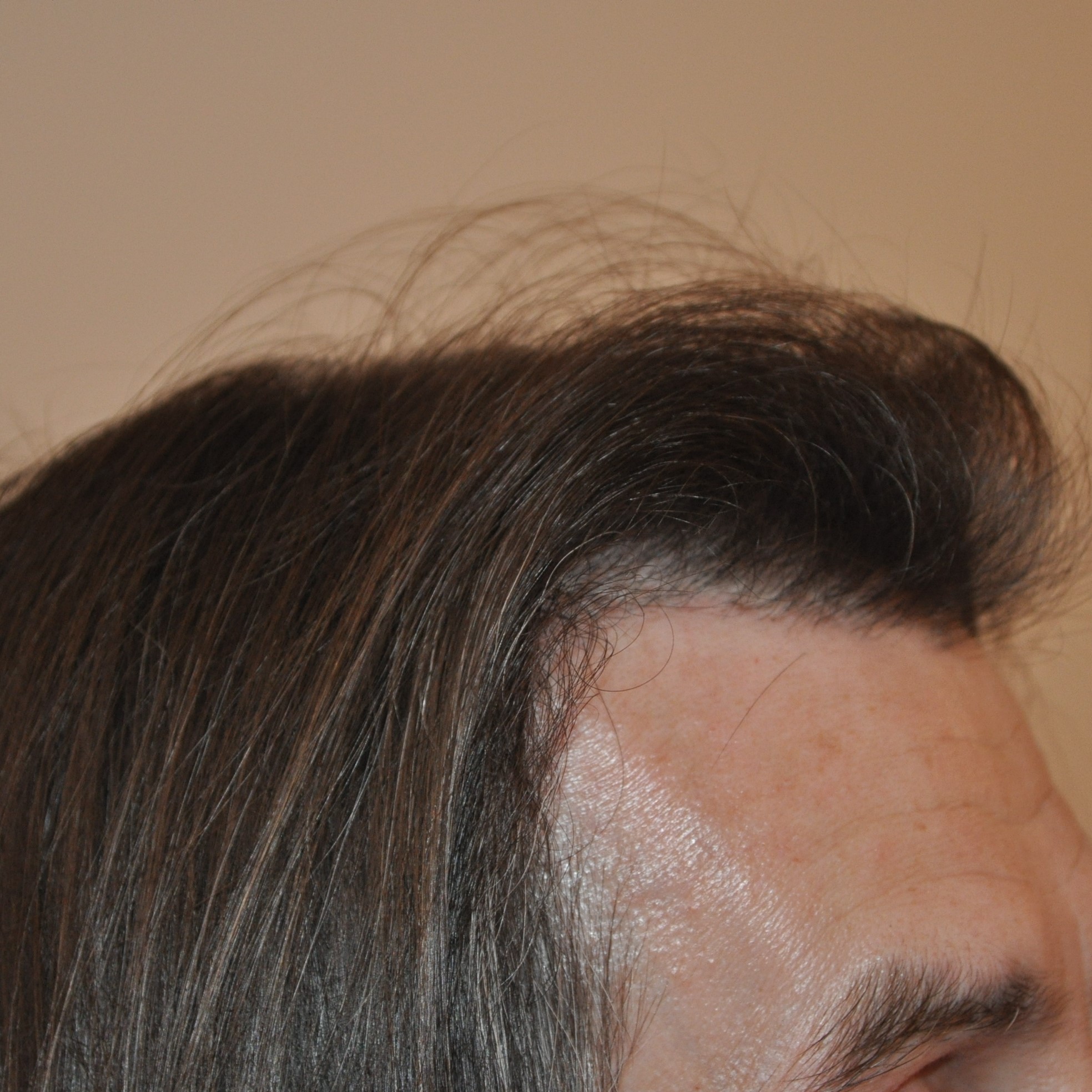 Before hair transplant and 7 months after surgery (FUE, 800 grafts)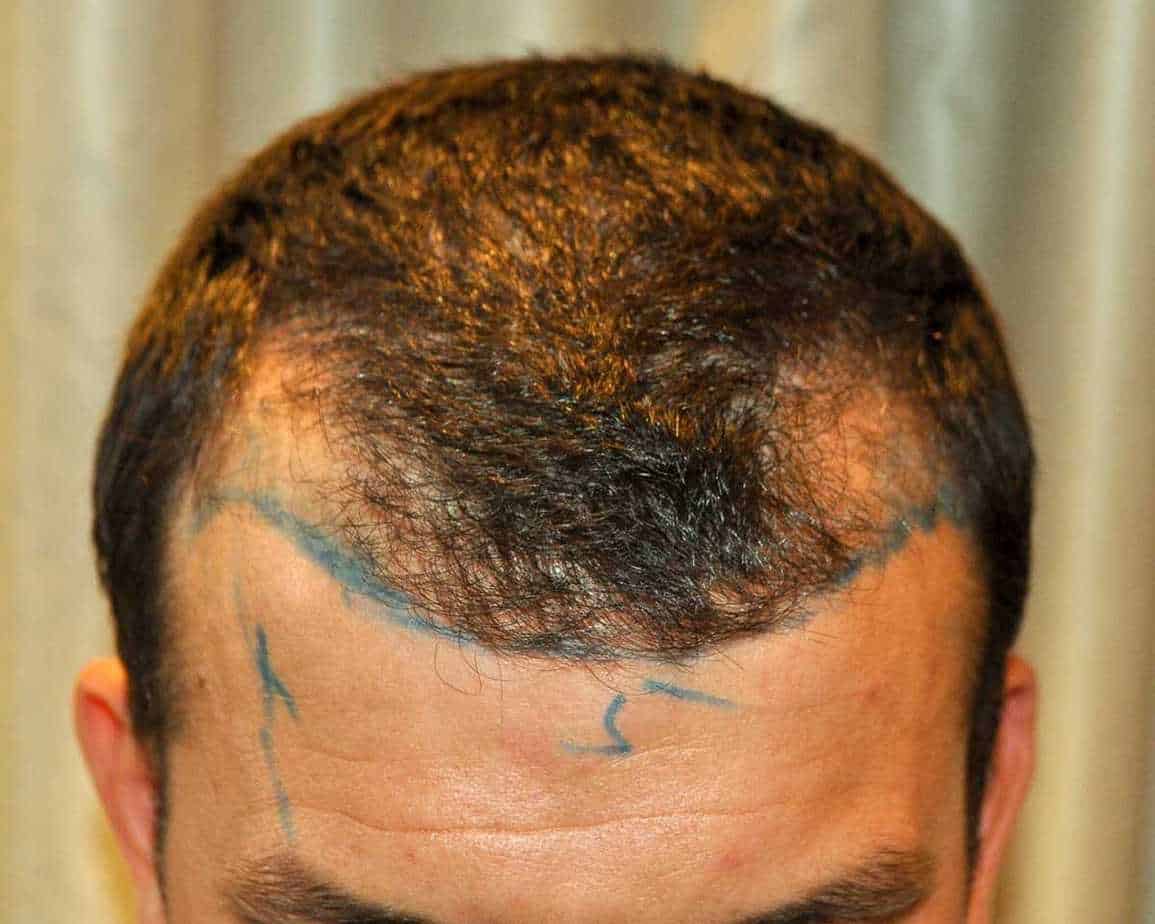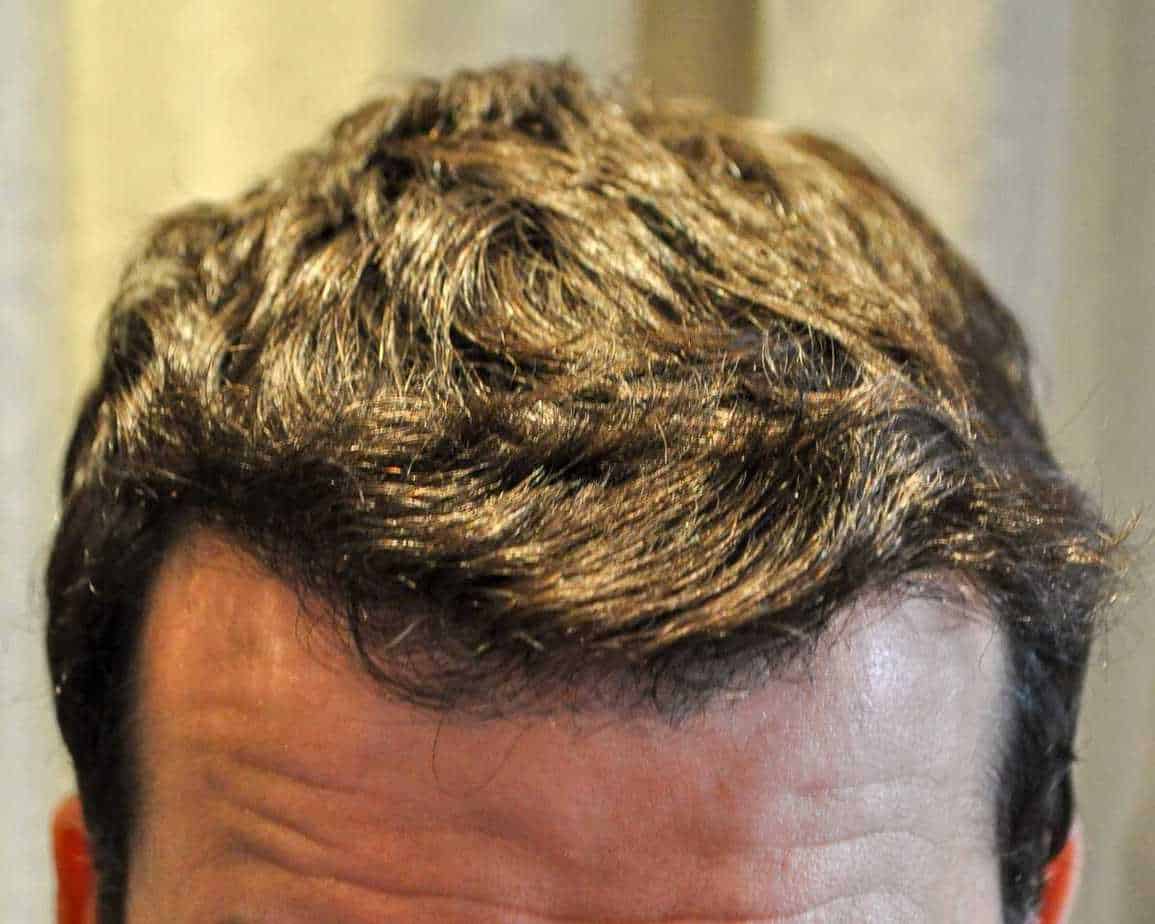 Before hair transplant and 8 months after surgery (FUE, 1200 grafts)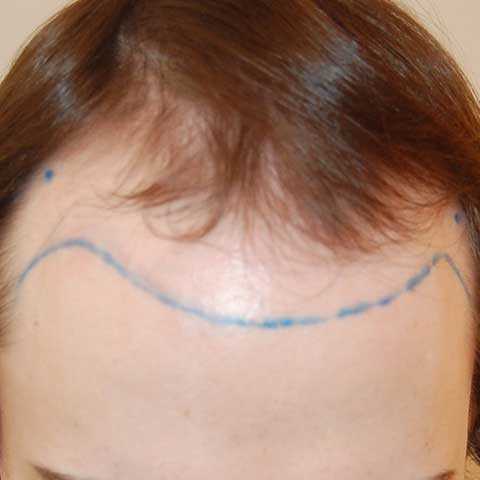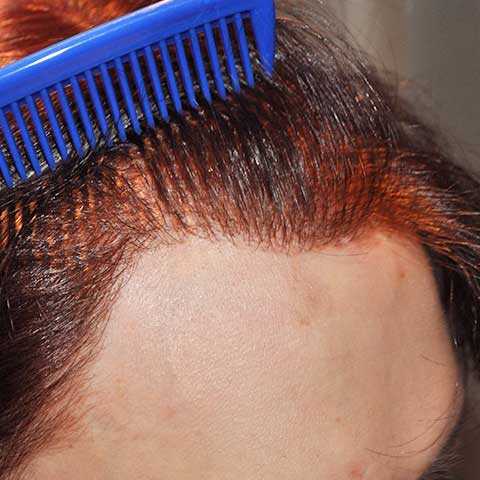 Before hair transplant and 9 months after surgery (FUE, 1800 grafts)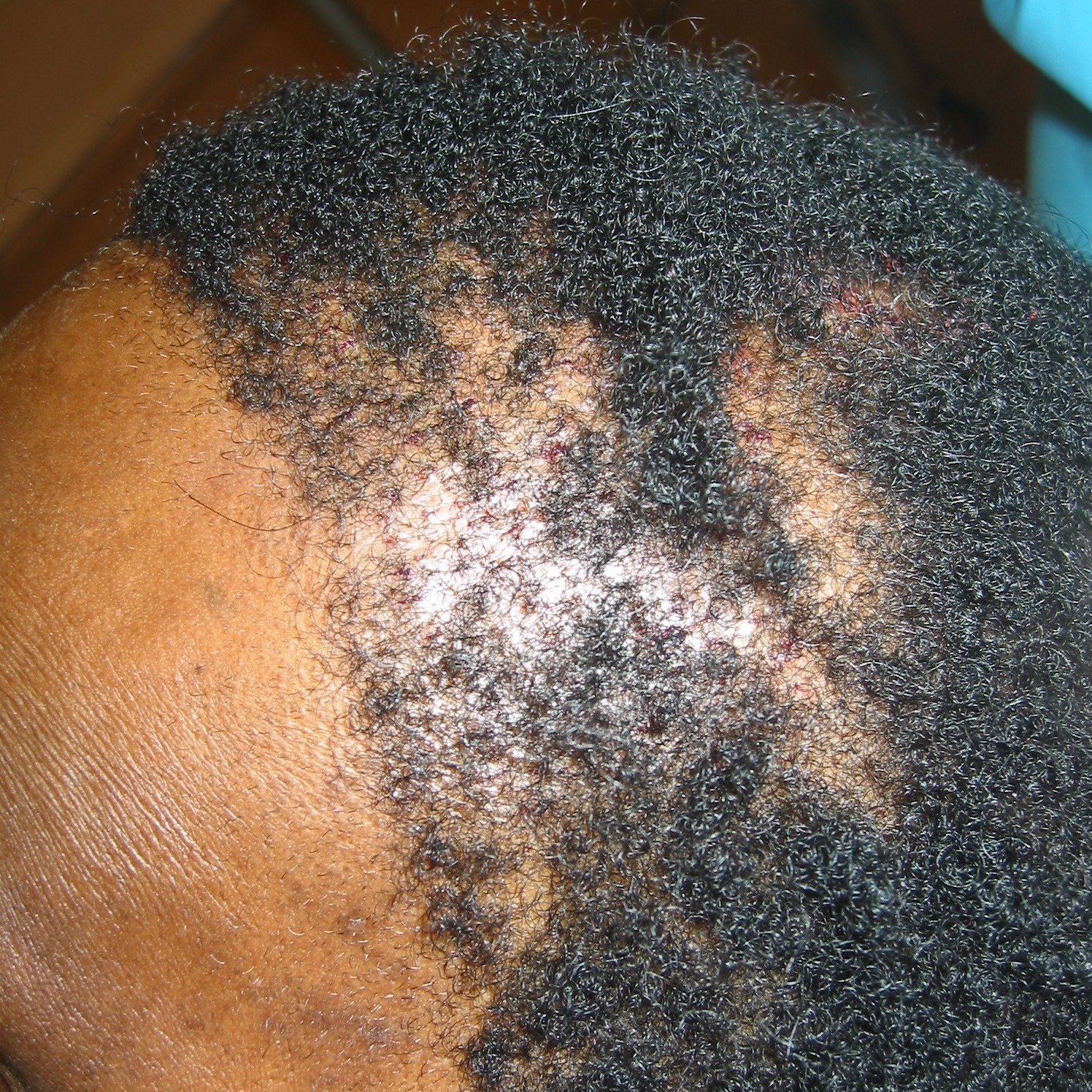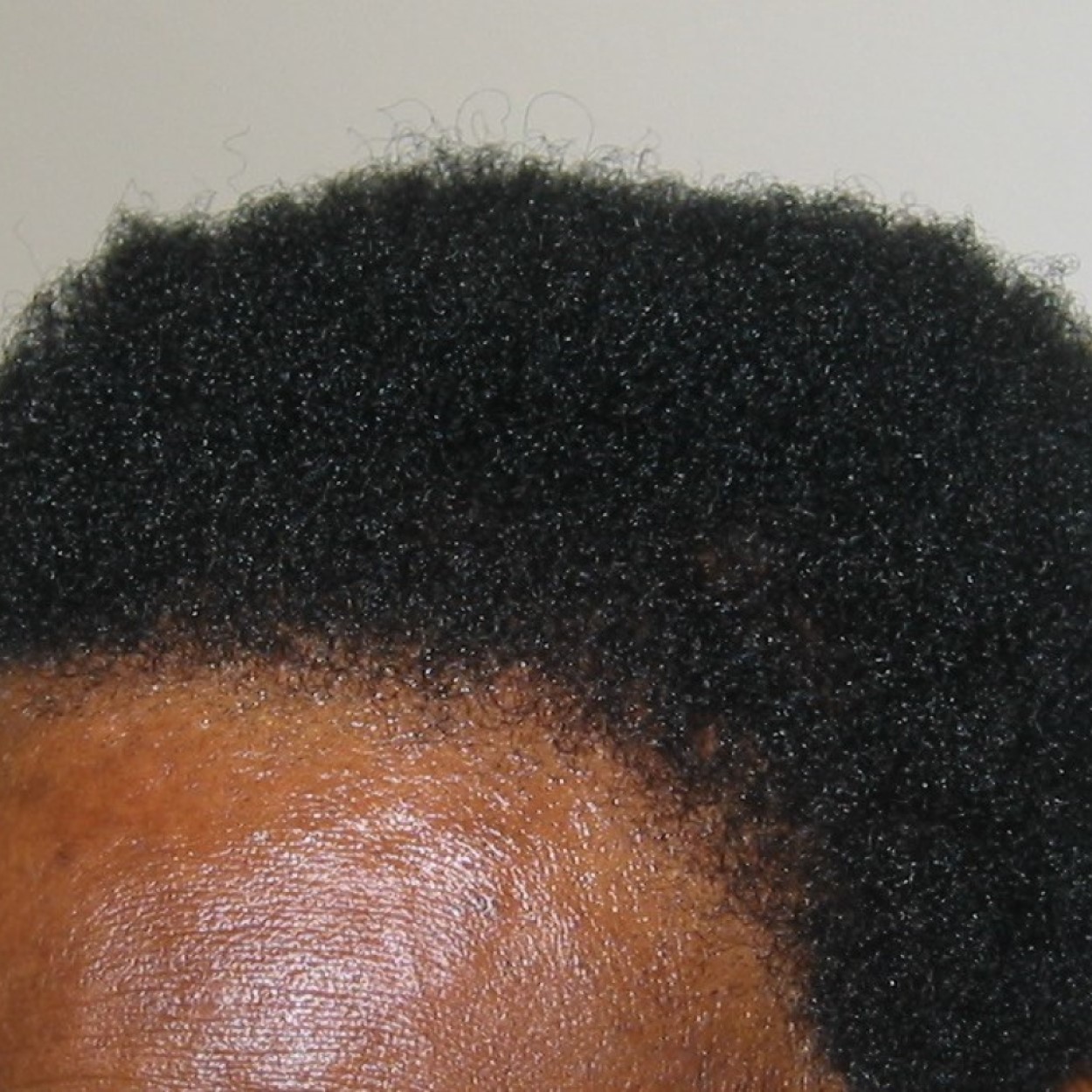 Before hair transplant and 10 months after surgery (FUT, 1600 grafts)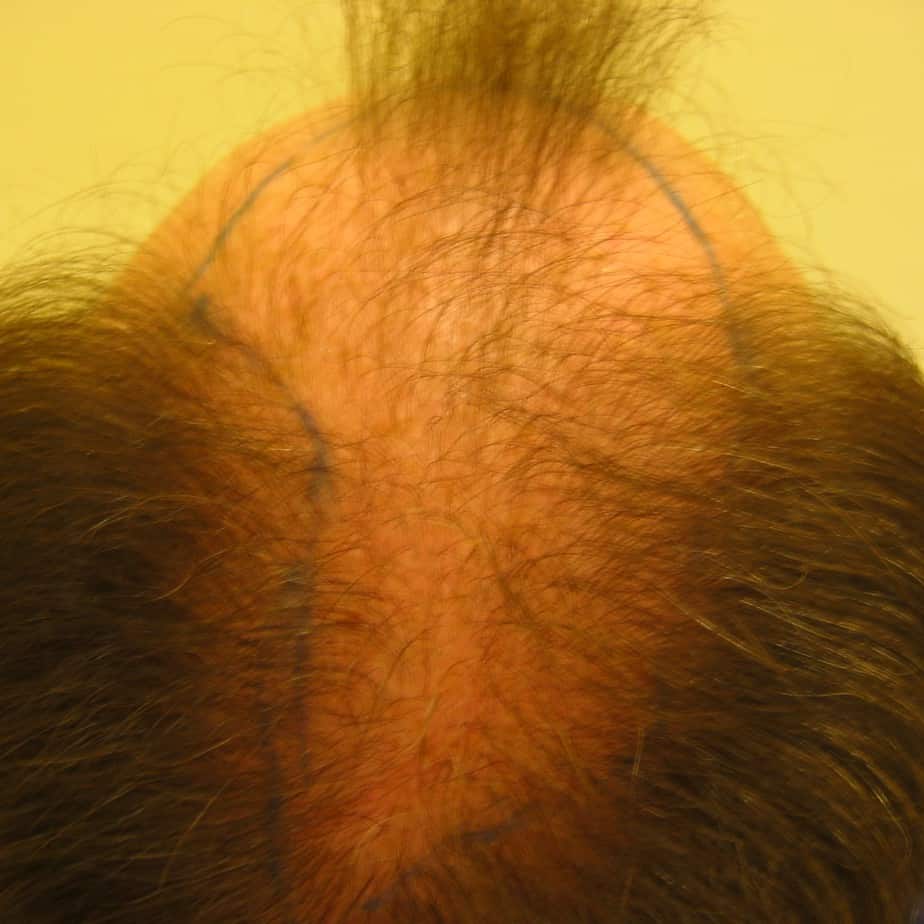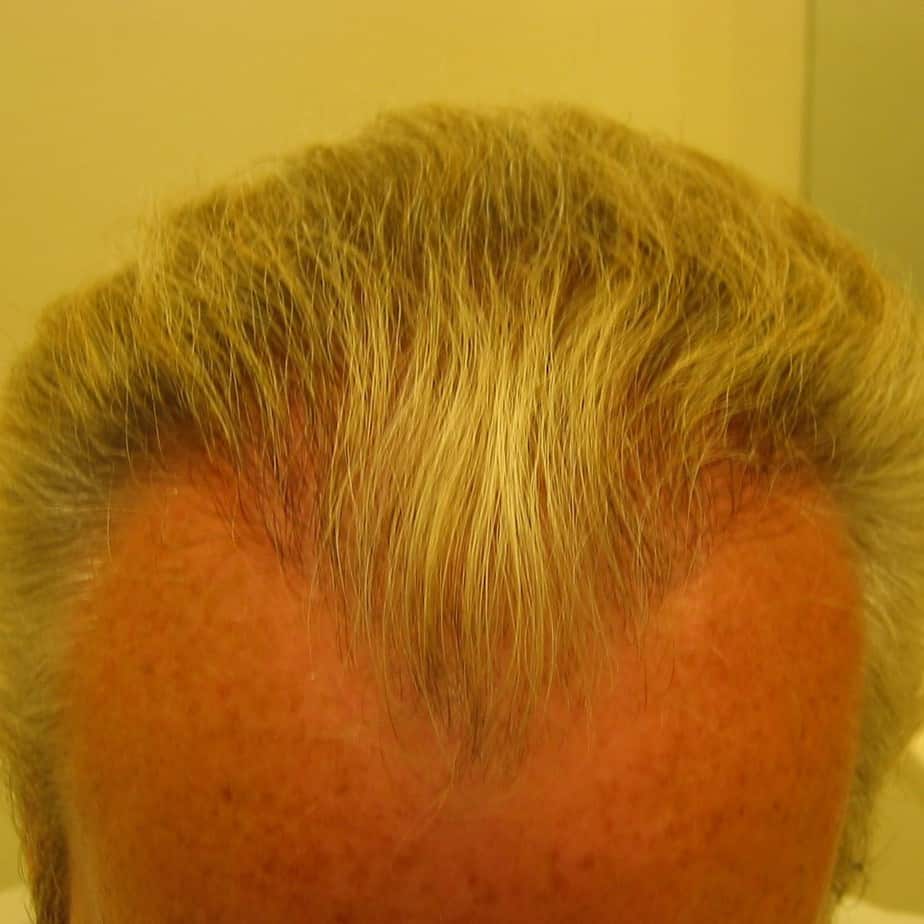 Before hair transplant and 11 months after surgery (FUE, 2700 grafts)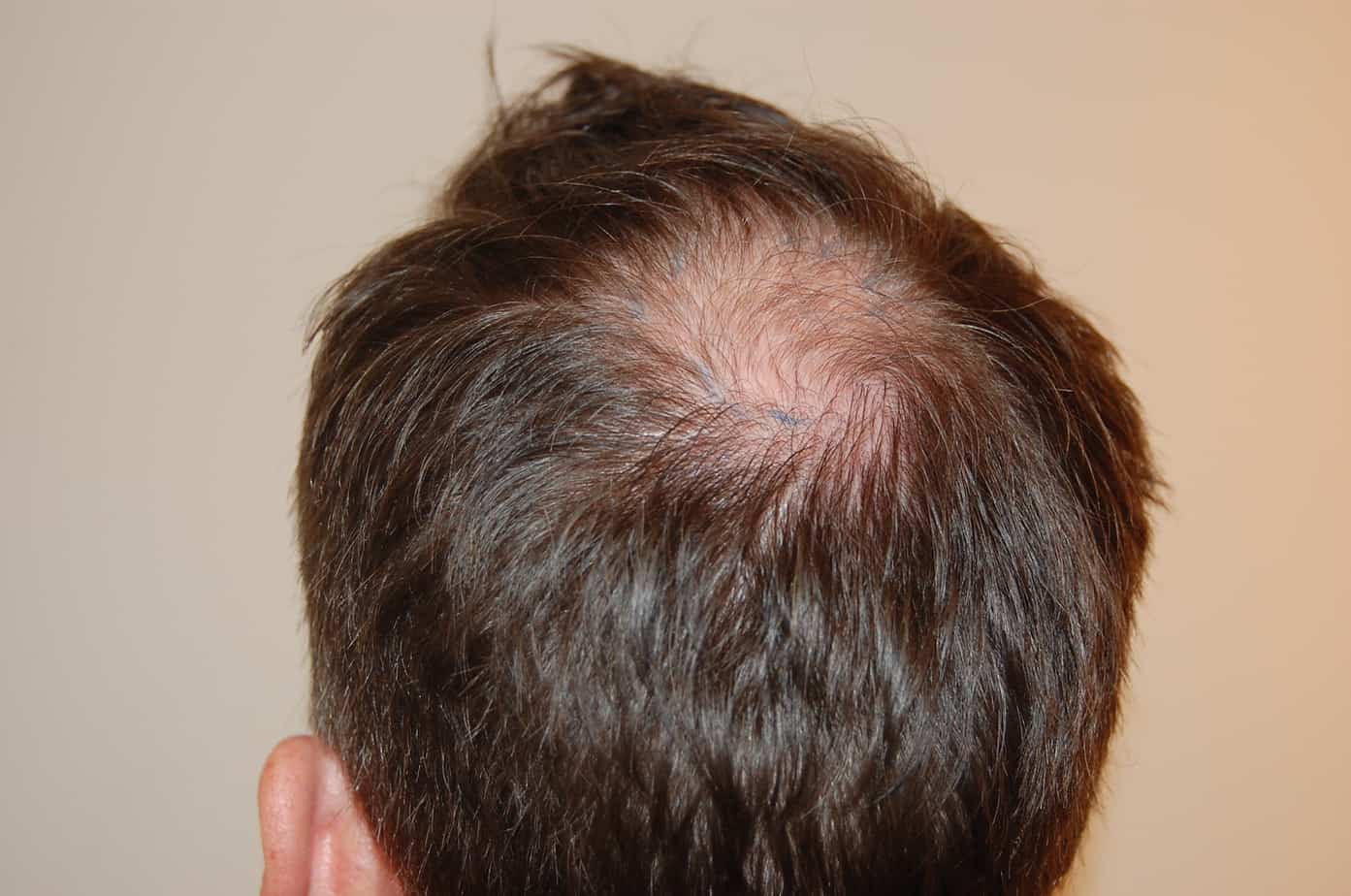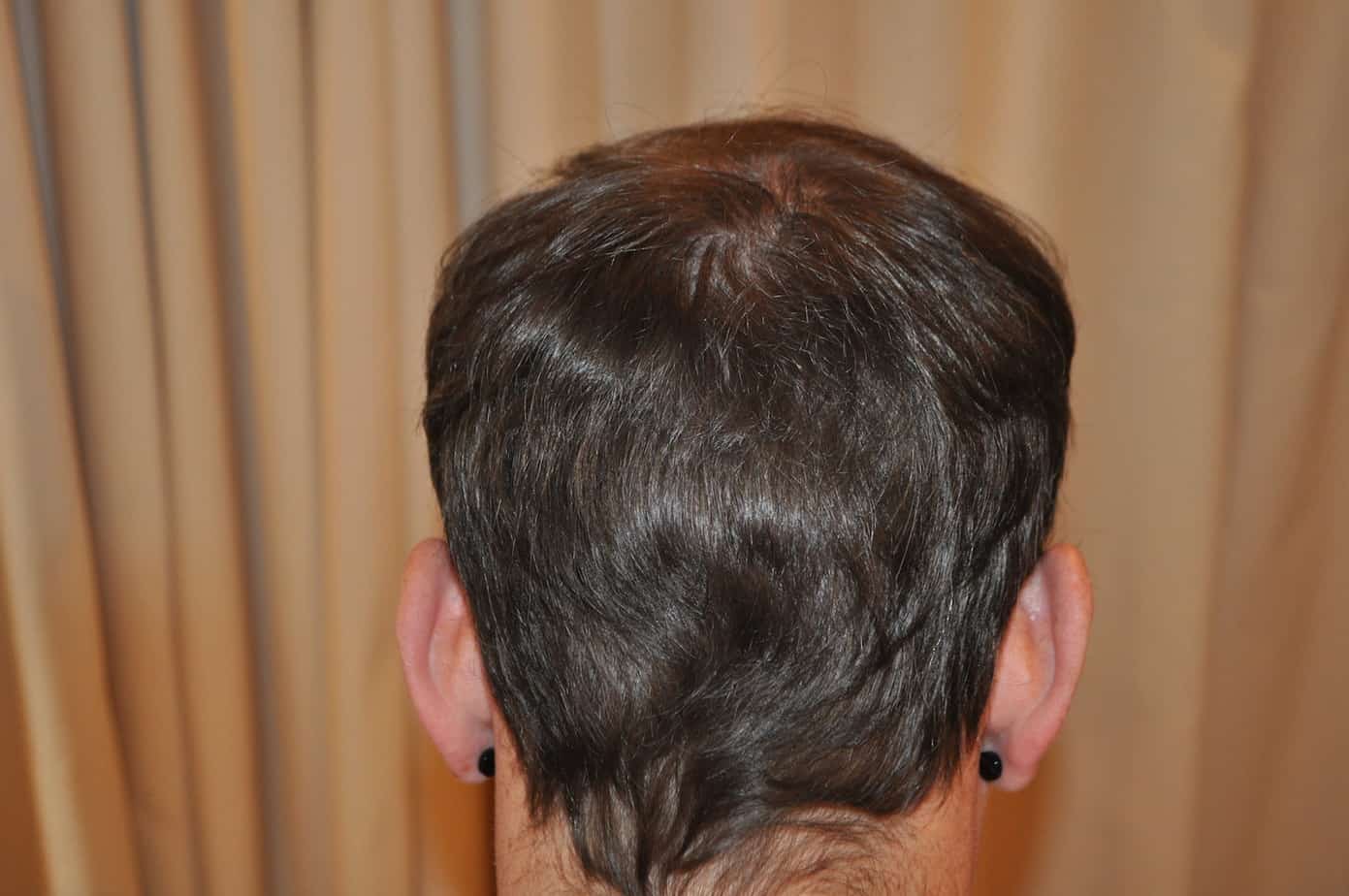 Before hair transplant and 12 months after surgery (FUE, 800 grafts)
The hair transplant timeline: beyond 12 months
Not all patients see final results after a year — for some, it can take up to 18 months. But by this point you'll have the hair you've been dreaming of — so it's worth the wait.
You may experience ongoing hair loss in your non-transplanted areas. This is normal (even expected) for people with hereditary pattern baldness. To keep your hair transplant looking fantastic beyond 12 months, men with male pattern baldness need to control their hair loss with solutions like Finasteride or Minoxidil. Without this, you may find you need top-up transplants in future.
See hair transplants after 10 years for information about long-term results and side effects.
Get advice from London's top hair transplant clinic
The Wimpole Clinic is one of the UK's longest-running hair transplant clinics. Based on Harley Street, London, we're home to some of the most advanced, experienced surgeons and technicians in the world.
Book a free consultation at one of our six nationwide clinics and work with us to create a hairline you'll love.
Sources:
The Wimpole Clinic offers FUE Hair, Beard & Eyebrow Transplants & Trichology.
Talk to a specialist ☎
020 7935 1861
.
Blog search
Book a consultation
Simply fill in your details in the form below and we'll get in touch with you shortly.