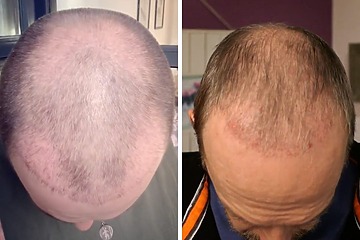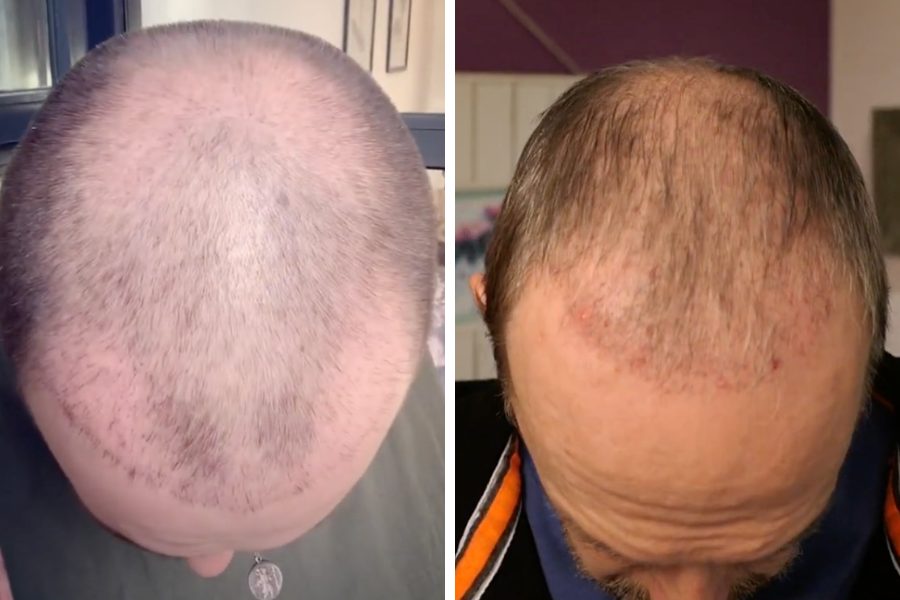 Hair Transplant After 2 Months: Photos, Results, Side Effects
Two months after your hair transplant, you may be hoping to see results. Some men will start to see some new hair growth coming through at this stage, especially if they're using additional treatments like Finasteride or Minoxidil. But 2 months after your FUE or FUT procedure is still very early days.
So what can you expect to see 2 months after your hair transplant? In this article, see real patient examples of growth at this stage in the hair transplant timeline, and learn about side effects at this point after your procedure.
2 months after hair transplant: photo results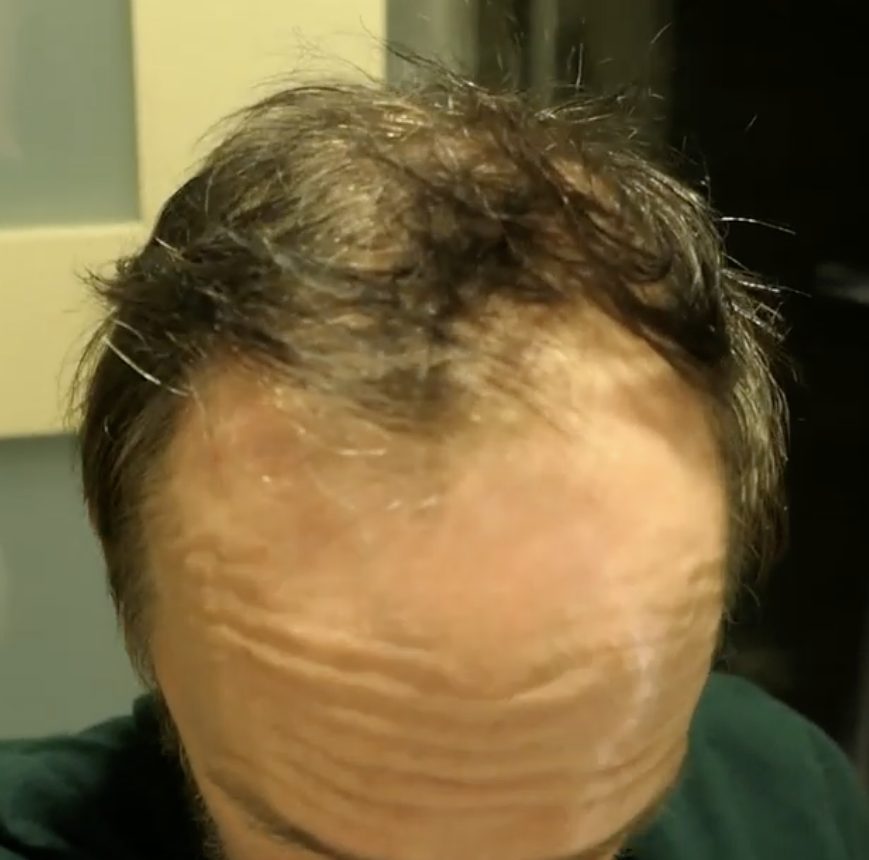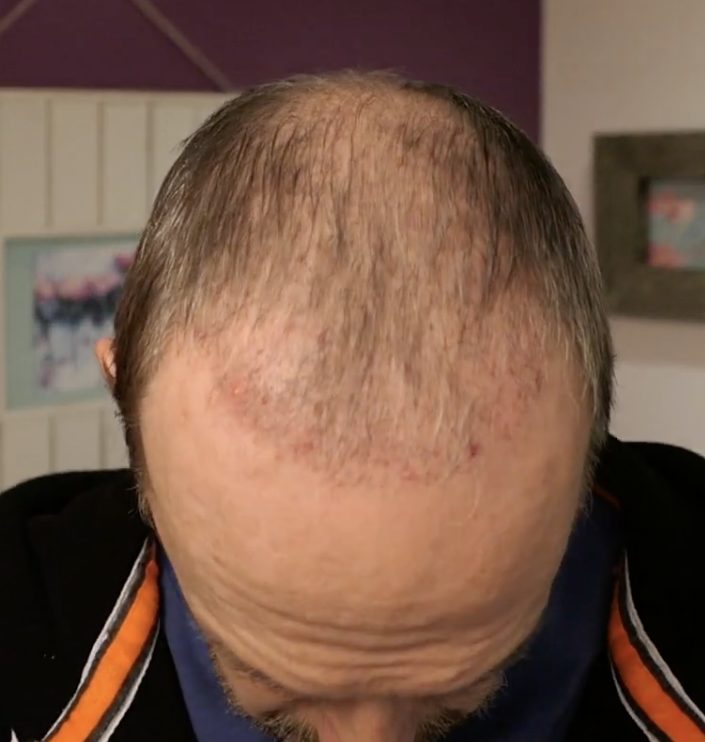 Number of grafts: 3,800
Areas covered: temples, hairline, mid-scalp, crown
This patient had fairly patchy hair loss before his hair transplant across his scalp. The areas affected are typical for a person with male pattern baldness — thinning across the crown and mid-scalp, and a receding hairline.
2 months later, his new hairline is still visible, but there's very little growth among the new hairs. As you'll see, this is very normal.
To promote hair growth, the patient is living a healthy lifestyle: eating healthily and getting regular exercise. He also gave up alcohol for six weeks to ensure his transplant heals well. Learn more about the link between hair loss and alcohol.
There's still some thinning in the patient's donor area at 2 months post-op, but there's enough hair that it's hardly noticeable: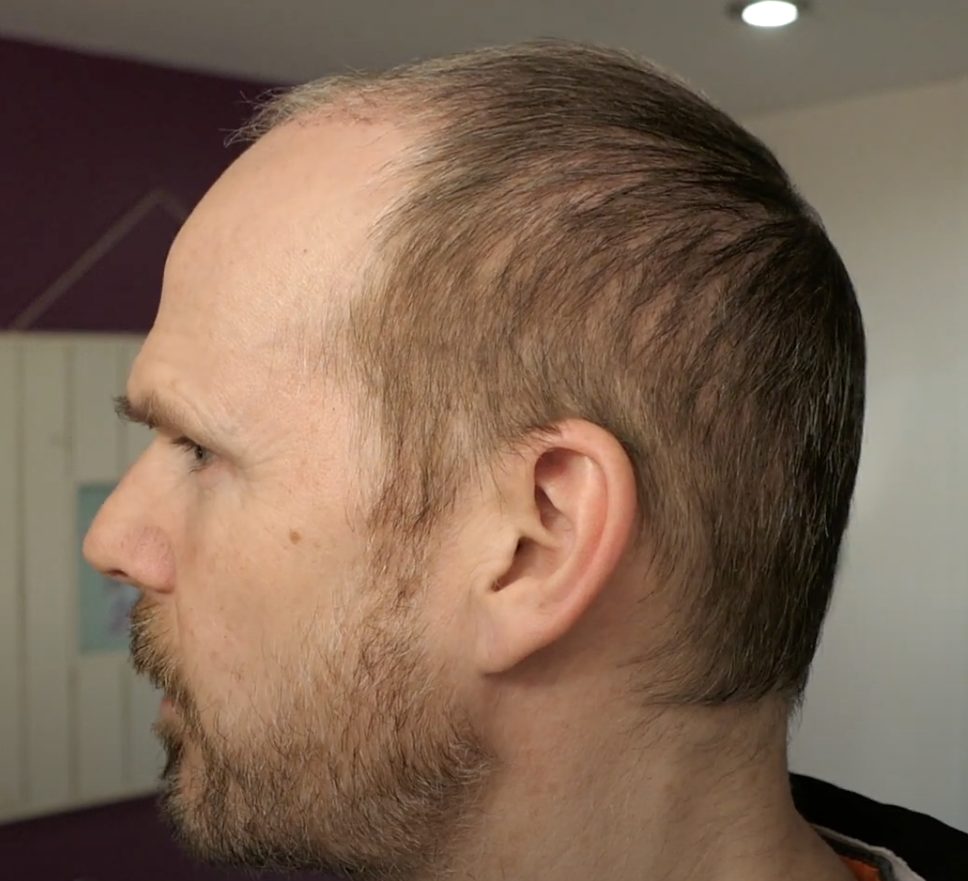 M-shaped hairline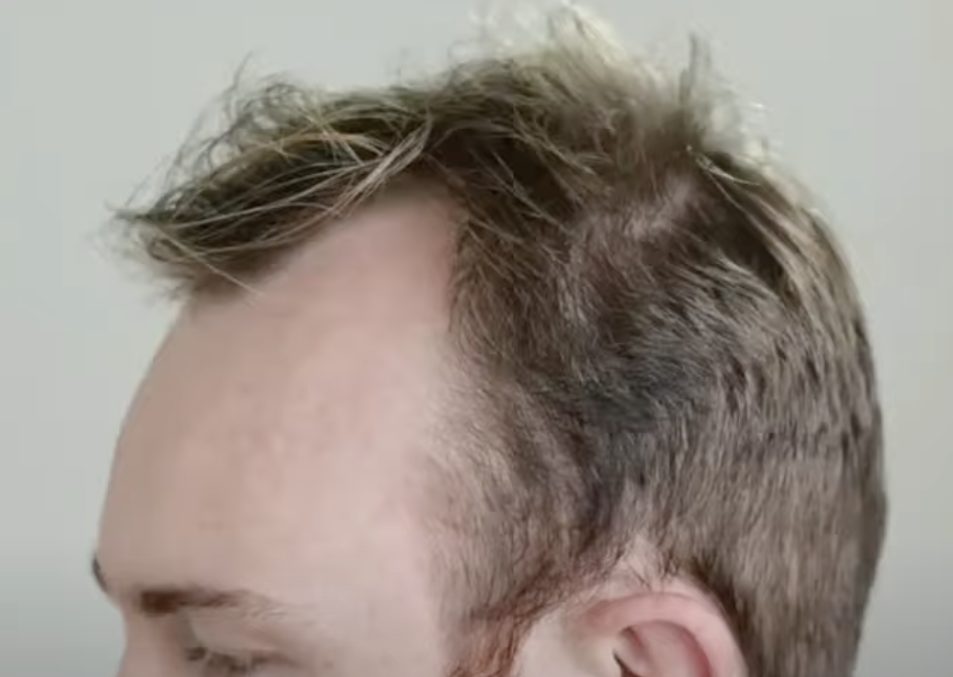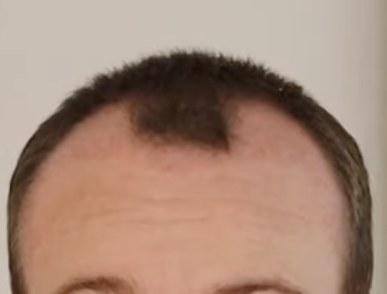 Number of grafts: 3,500
Area covered: hairline, temples
This patient has a typical M-shaped hairline caused by androgenetic alopecia. This is characterised by recession at both temples.
Like the patient above, this patient hasn't seen much hair growth in the last 2 months. But the redness, scabbing and swelling has completely faded, leaving just a faint outline of his new hairline.
The patient also reports that most of his post-transplant shedding happened in the first month after his hair transplant. Now, in month 2, there are a few visible hairs growing through when you look at his hair transplant close up, but not enough to create any real density: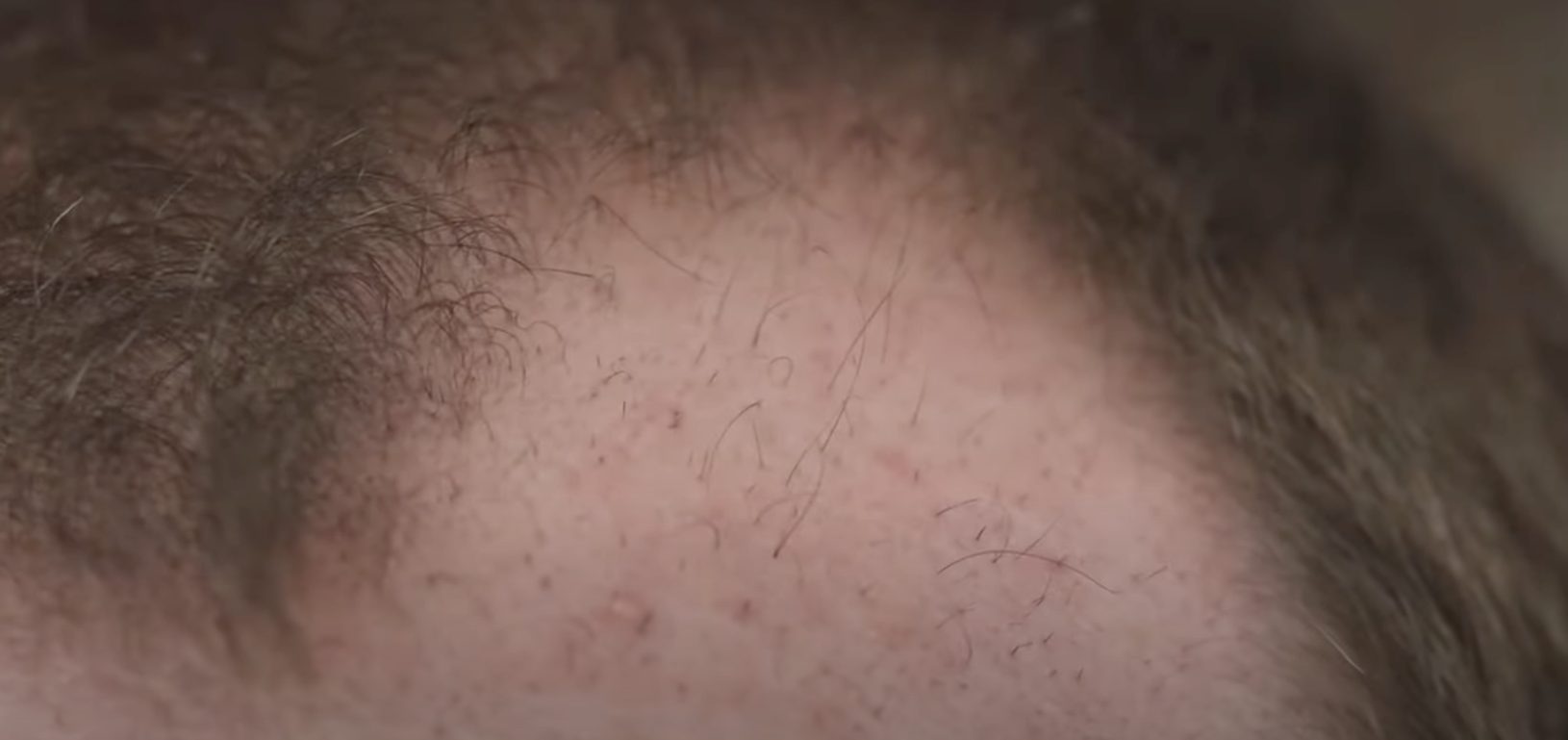 Afro hair transplant results after 2 months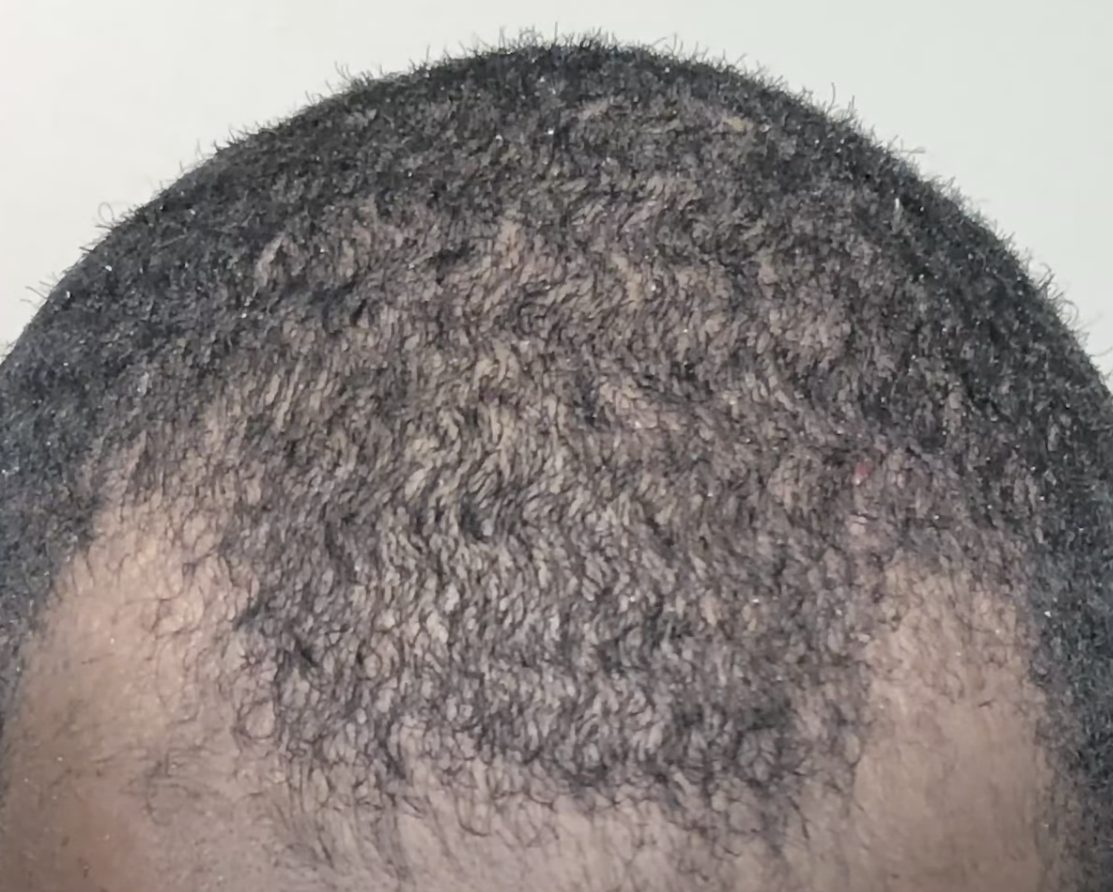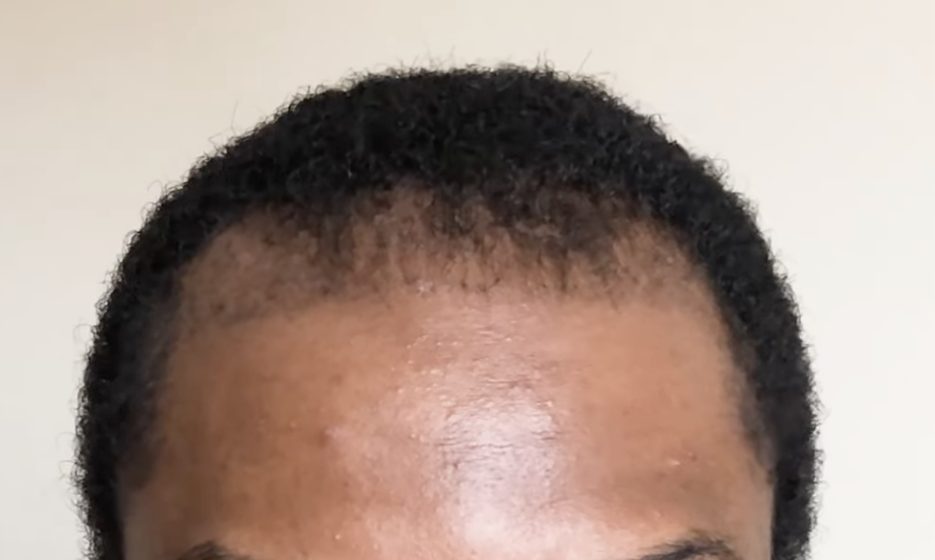 Number of grafts: 5,000
Area covered: hairline, temples
Contrary to the previous patient, this patient saw more shock hair loss in month 2 than in the first month after his Afro hair transplant. But like the other patients, he has only seen minimal hair growth in the two months post-transplant.
He's also not planning to use treatments like Minoxidil or Finasteride to stimulate hair growth, although he is taking biotin supplements for hair. Every patient is free to choose the right treatment path for them. But many hair transplant surgeons recommend using prescribed hair loss drugs to prevent any ongoing hair loss. Without this, you may find you need a second hair transplant further down the line.
This patient's donor area is substantially thinner than other patients at this stage: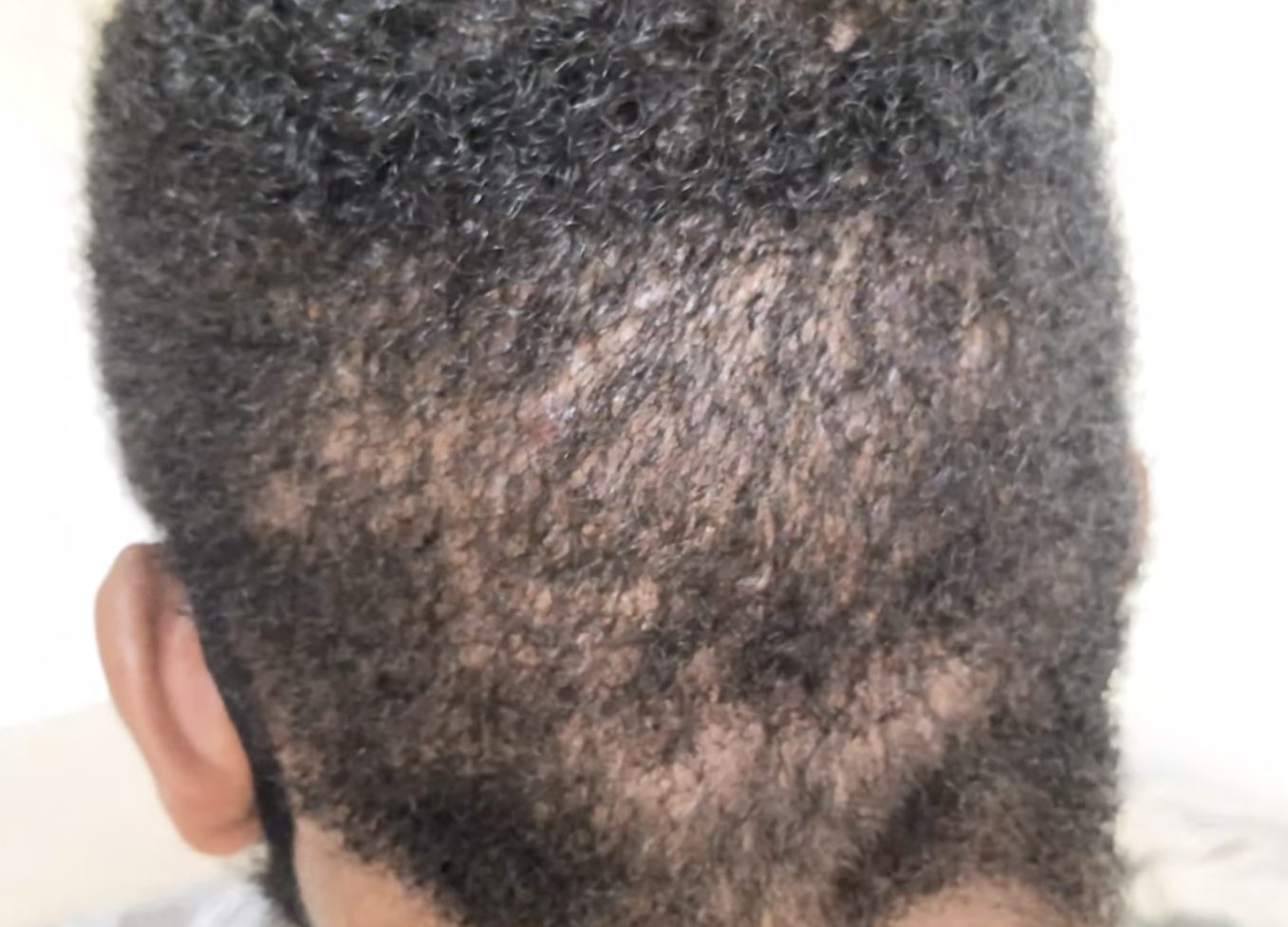 While this may be due to a naturally slower hair growth cycle, it's also possible that this has been caused by hair graft overharvesting. Taking an unnecessary amount of follicles can make the donor area permanently thin.
Crown hair transplants after 2 months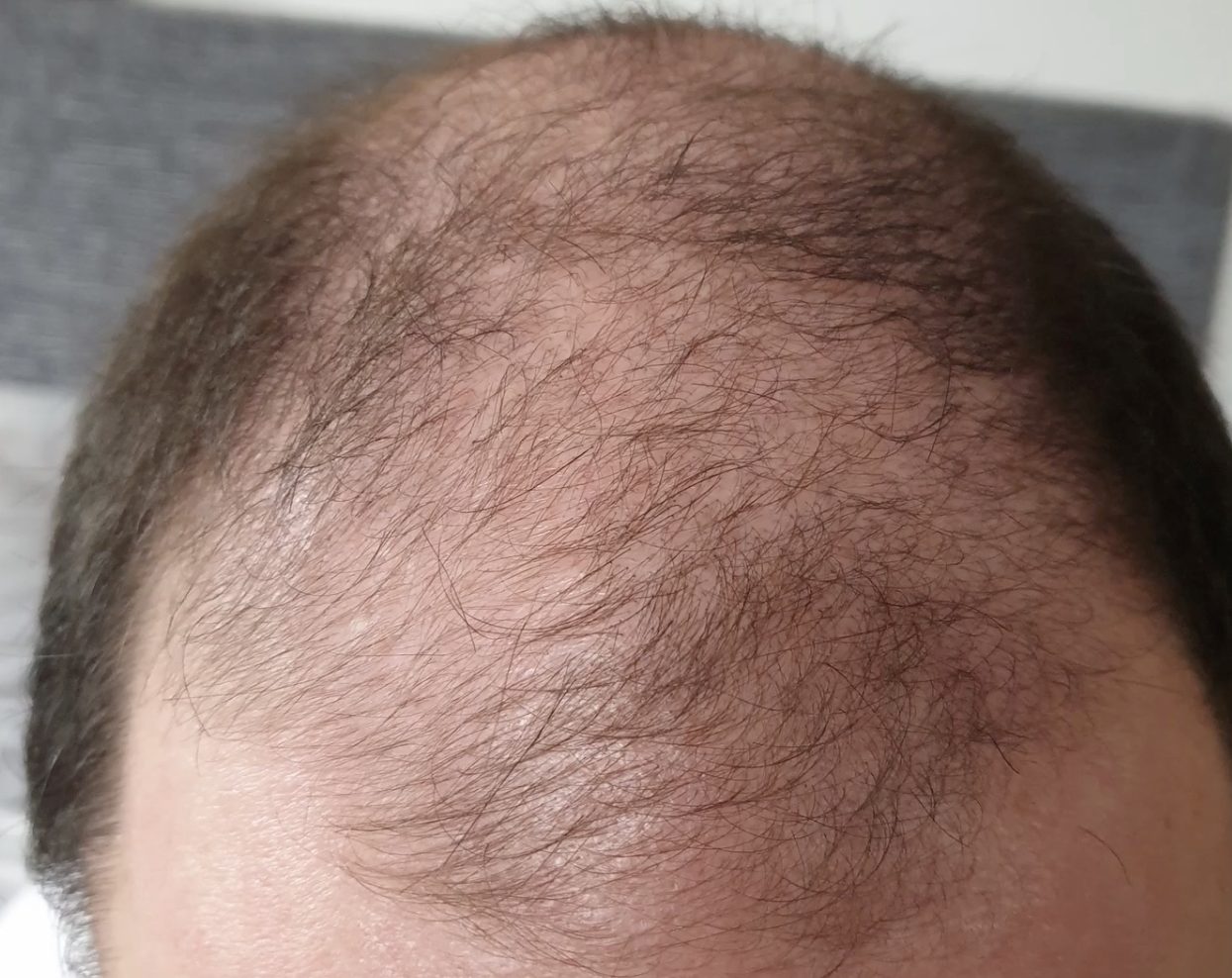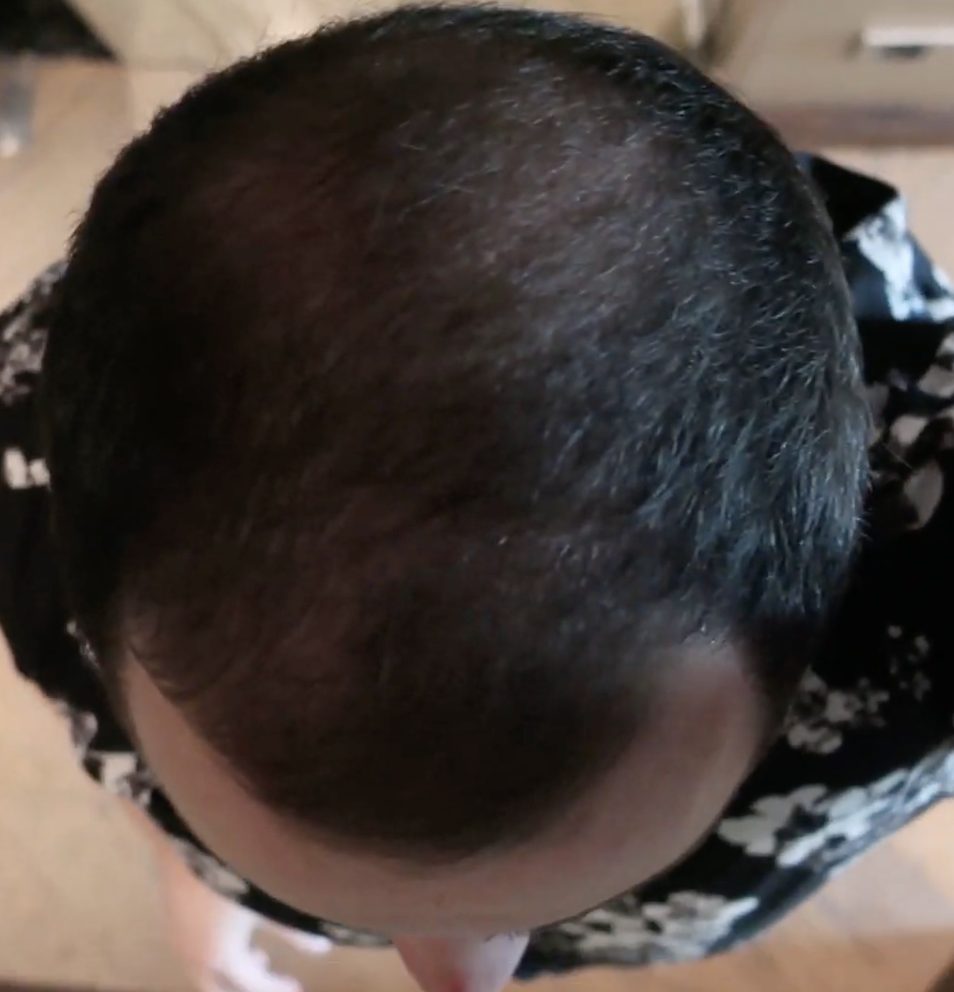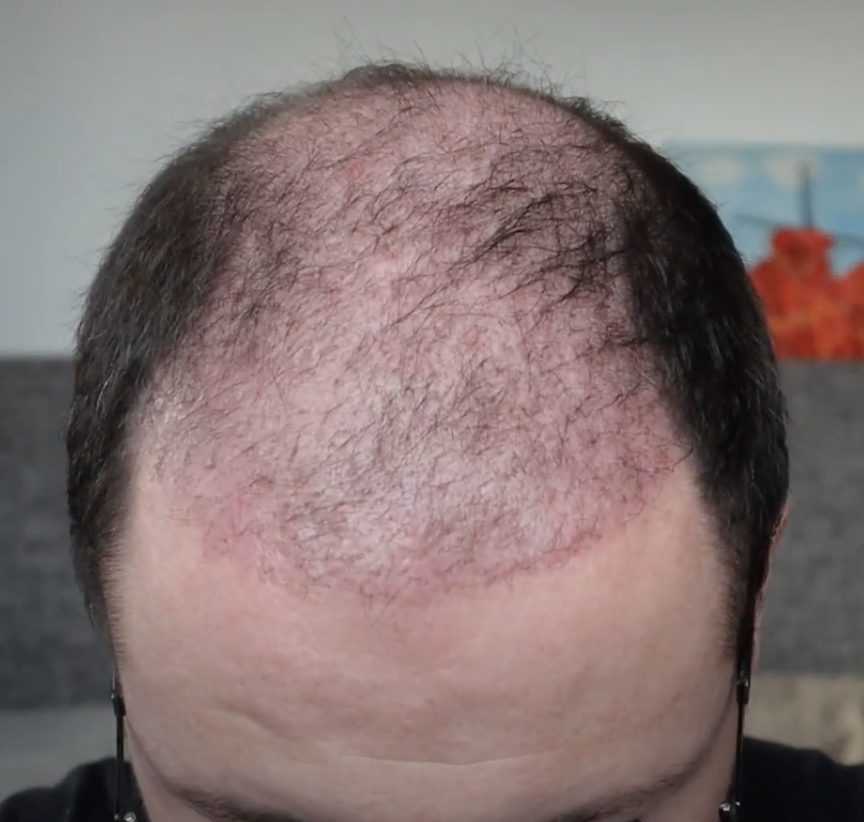 Number of grafts: 4,345
Area covered: hairline, mid-scalp, crown
This patient's hair transplant journey is slightly different from others here, as he spent 3 months using a combination of Minoxidil, Finasteride, and derma rolling to stimulate hair growth before having FUE treatment. The first photo shows his hair prior to this treatment. The second shows his hair following these non-surgical interventions, but before his transplant. As you can see, these treatments can have a massive impact on the thickness and density of your hair, so they're worth considering before you opt for surgery.
Following his hair transplant, the hair density is very limited, which is to be expected at this early stage.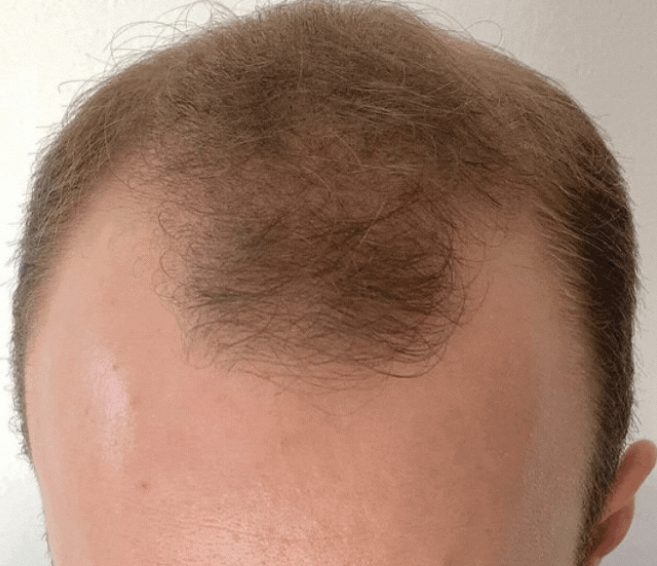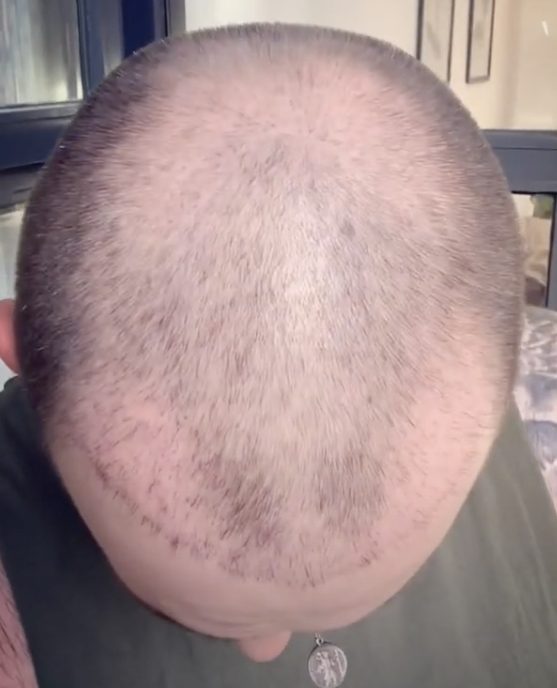 Number of grafts: 6,335
Area covered: hairline, temples, crown
This patient has an M-shaped hairline, but is also developing a bald spot on the crown. Because of this extensive hair loss, he's been prescribed a substantial number of grafts. Some research suggests it's only safe and effective to harvest up to a quarter of the available grafts in your donor area [1]. 6,000 grafts in a single session is likely to be more than this, which may lead to hair transplant complications [2]. It's important to get quotes from several clinics so you can avoid those that artificially inflate the number of hair grafts you need.
There's some lingering redness around the patient's graft area, but it doesn't appear inflamed or infected. This patient advises others worried about what their hair looks like at the 2 month stage to keep your thoughts on what your hair will eventually look like, rather than what it looks like now.
Ready to see the next stage in the hair transplant growth journey? Check out these hair transplants after 3 months, and what to expect 6 months after a hair transplant. For even longer term results, see hair transplant results after 10 years.
Can I cut my hair 2 months after hair transplant?
Yes. In fact, you don't have to wait this long — you can typically cut your hair around 3-4 weeks after a hair transplant, provided you haven't experienced any complications. Learn more about getting a haircut after a hair transplant.
Side effects 2 months after a hair transplant
While 8 weeks is usually plenty of time for any hair transplant side effects to subside, you may see some lingering effects.
Hair transplant pimples
Hair transplant pimples are fairly common 2 months after surgery. It's a symptom of folliculitis, which is a relatively common side effect that can occur up to 4 months after a hair transplant. Pimples typically develop from 2 weeks to 2 months after surgery. If you just have a few spots that last a few days, you can ignore them and wait for them to go away by themselves.
If they linger or seem to be getting worse, speak to your surgeon. This can be a sign of hair transplant infection, which needs to be treated.
Redness
Redness is a very common side effect of a hair transplant. It affects almost all patients in the days after surgery, but usually subsides within 4-6 weeks. If you still have substantial redness after 2 months, it may be worth raising this with your clinic, as it can be a sign of infection.
The Wimpole Clinic offers FUE Hair, Beard & Eyebrow Transplants & Trichology.
Talk to a specialist ☎
020 7935 1861
.
Blog search
Book a consultation
Simply fill in your details in the form below and we'll get in touch with you shortly.