Hair Transplant After 3 Months: Photos, Results, Side Effects
At 3 months after your hair transplant, you will most likely be eager to see the after effects. Although you will not have your final results yet, after 3 months your hair transplant is producing new, important growth. These changes will define your new hairline, and support the foundations of future hair growth.
The speed at which you are able to see initial results can rely on whether you are taking hair loss medications alongside your hair transplant. Finasteride and Minoxidil can play a large role in the hair growth process.
Most growth begins around 4 months after a hair transplant, with a more accurate picture developing approximately 6 months after a hair transplant. Final results usually appear at 12-18 months post-surgery.
It is also important to remember that all hair growth takes time, with 95% of our hairs being in the anagen (growing) phase at any given time and 10% in the telogen (resting) phase [1].
In this article, you will find out what exactly to expect from a hair transplant after 3 months, including:
Crown, and beard hair transplant results after 3 months
Side effects after 3 months
Cutting your hair after 3 months post-transplant.
Hair transplant after 3 months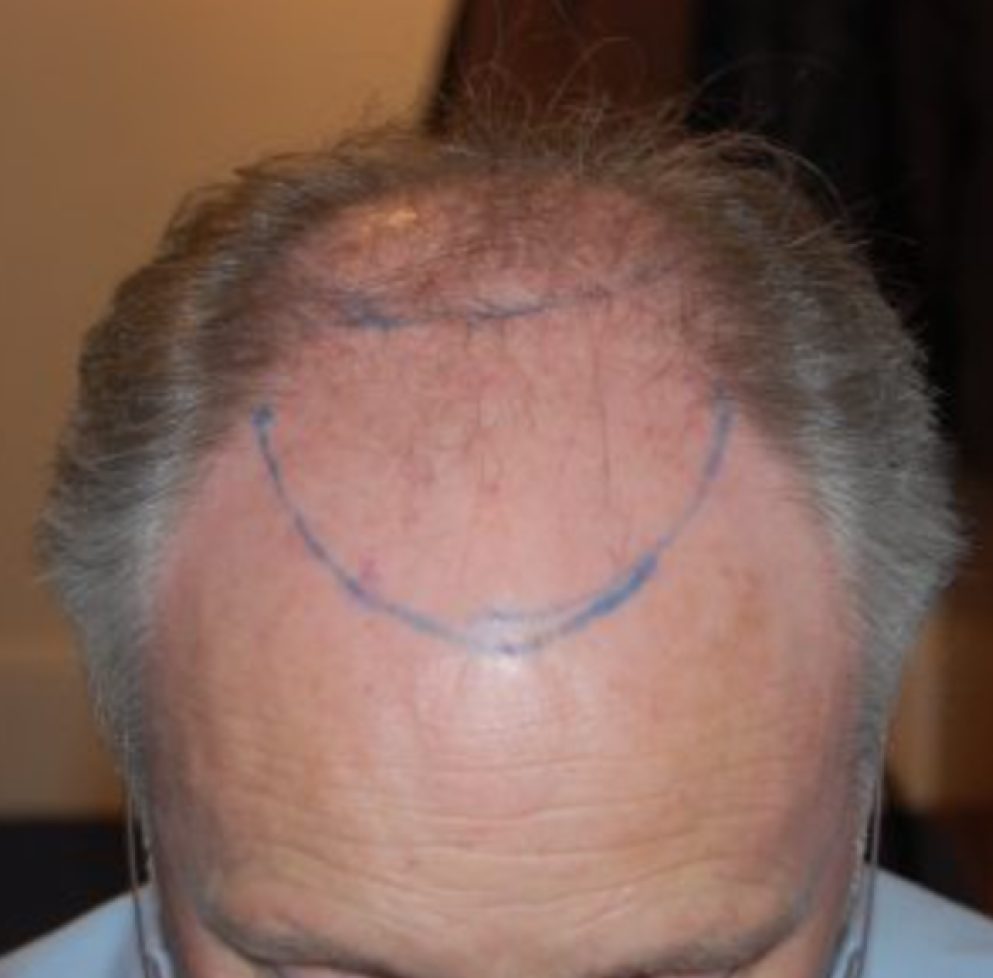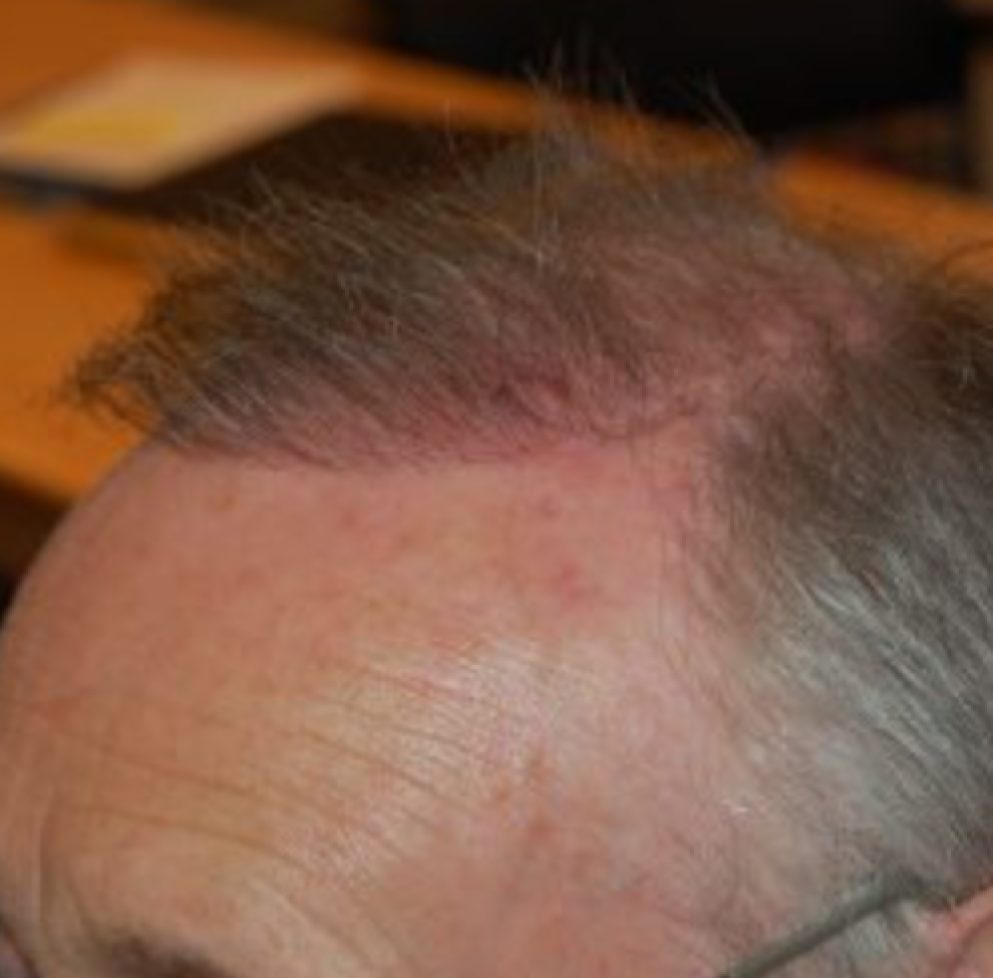 The pictures above show the before and after hair transplant results of a Wimpole Clinic patient, 3 months apart. This patient underwent a 2,300-graft FUE hair transplant for the temples and D-section of his scalp. This is typical of those who experience male pattern baldness at its later stages, with the condition accounting for extreme hair loss in 95% of men; this level of hair loss is around Norwood stage 6 [2]:
Norwood Scale
As you can see, hair growth is developing well on the scalp, however, there are still patchy areas showing through, which is expected. The hair transplant growth chart states that while the new hairline should be clearer by the 3-month mark, you will probably still be able to see patchiness around the area. New hair growth should be present at this stage. However, whether the results are completely noticeable depends on your hair's natural hair length and style.
Around this time, your hair will begin to come through in a lighter, wispier look and feel, but rest assured that this is normal due to the hair not yet being mature.
Your donor hair also should have grown back by this point, recovering from the initial post-transplant shock hair loss.
Crown hair transplant after 3 months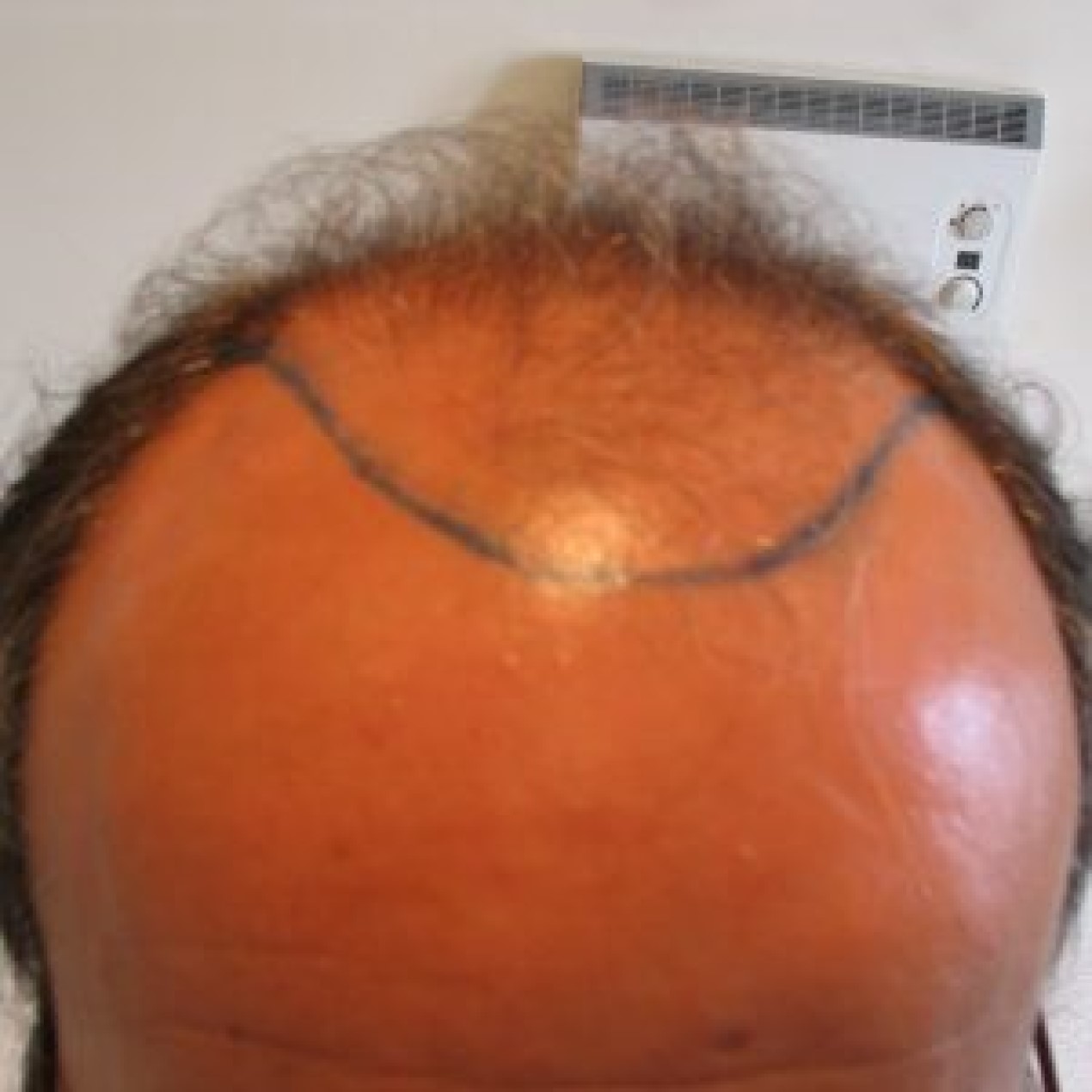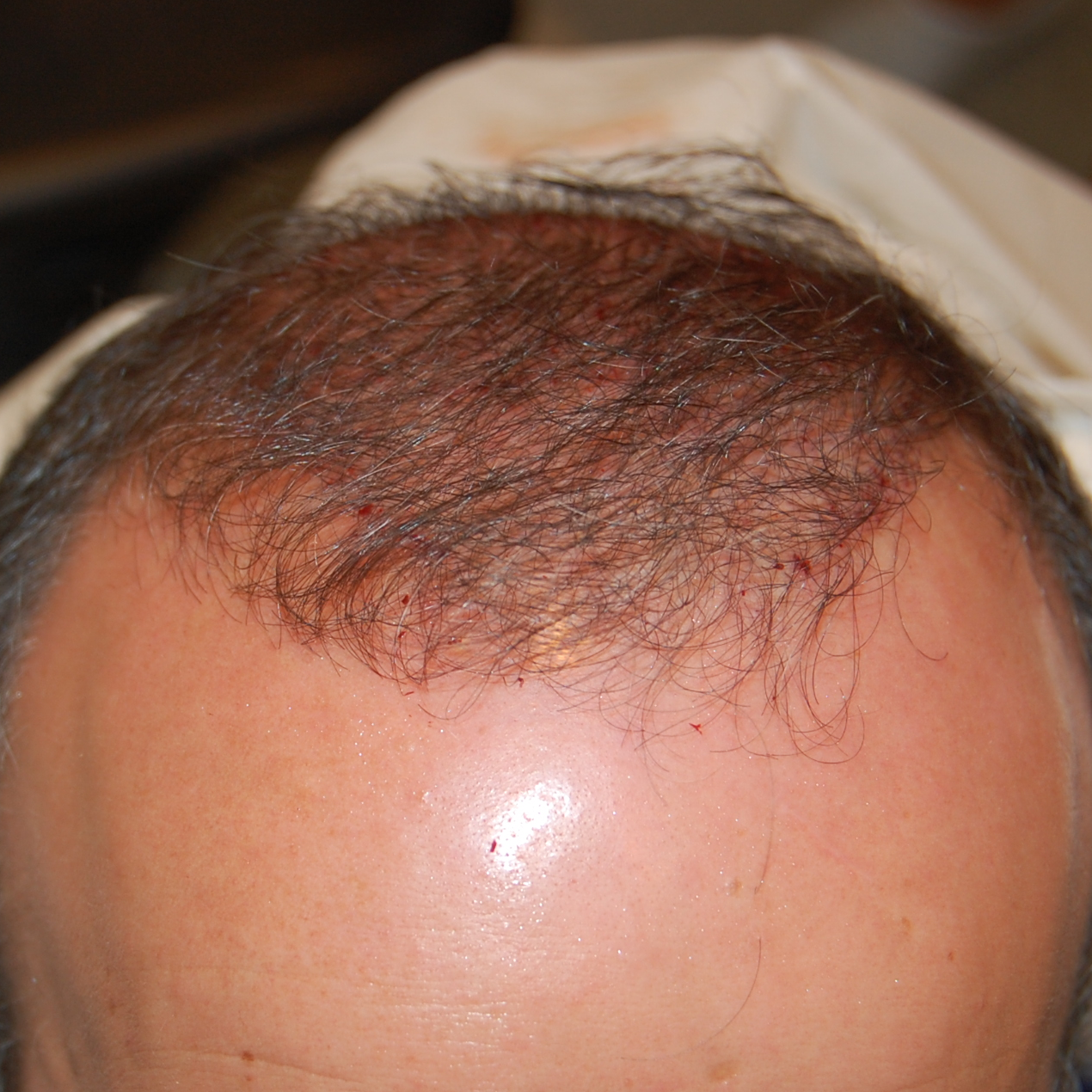 The pictures show a Wimpole patient who received a crown hair transplant working into the mid-scalp using the FUE method. He received 2200 grafts to correct his extensive androgenetic alopecia. The Norwood scale places this level of hair loss between stages 5-6, as the before picture shows a considerable amount of hair loss across the scalp.
As you can see, the new hair has come through well. However, there are still some patchy areas on the scalp that will grow thicker as time goes on. The hair seems wispier at this stage in the hair transplant timeline, which is completely normal.
Beard transplant after 3 months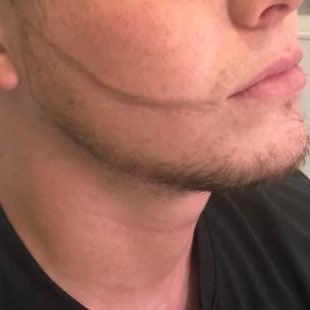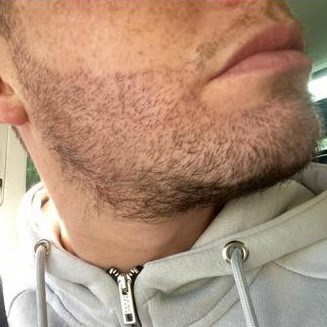 These pictures show a Wimpole patient 3 months post-beard transplant. Around this time, new hair growth should be noticeable, appearing like stubble. This patient had an FUE transplant, using 2500 grafts to create a denser, more natural appearance in the beard area. Usually, there will be noticeable redness around the transplanted area up until months 1-2. However, this should disappear once the transplant scabs have fallen away.
As you can see, before the transplant the patient had sparse, fine hairs around the jaw and a small amount on the upper lip area. The transplant has filled in his jaw, cheek, and upper lip area.
Learn more about beard transplant costs.
Side effects after 3 months
After 3 months you may see some lingering hair transplant side effects. Most aren't a cause for concern, but some can be signs of a hair transplant infection, which is why it is important to speak to your surgeon about any side effects that stick around more than 1 month post-hair transplant.
A common side effect is hair transplant pimples, which are a result of folliculitis. These are most common around 2 months after a hair transplant, however some people may still see them in month 3 or even month 4. If the pimples are still noticeable at this stage, you should consult your surgeon.
Can I cut my hair 3 months after a transplant?
Yes. You can cut your hair around 3-4 weeks post-transplant, as long as you have not experienced any complications, and have practised good hygiene and aftercare. Find out more about your first haircut after a hair transplant.
Hair transplants at the Wimpole Clinic
At the Wimpole Clinic, we know that hair loss can be mentally and physically difficult, which is why we've been dedicated to providing outstanding hair restoration services for over 45 years.
Our expert trichology team is on hand to answer any questions or concerns you may have, and to guide you in the right direction for your unique hair journey.
Book your free consultation to discuss the progress of your existing hair transplant, or find out more about what questions to ask before getting a hair transplant for the first time.
The Wimpole Clinic offers FUE Hair, Beard & Eyebrow Transplants & Trichology.
Talk to a specialist ☎
020 7935 1861
.
Blog search
Book a consultation
Simply fill in your details in the form below and we'll get in touch with you shortly.