Afro Hair Transplant Specialist
Hair transplants on African or Caribbean hair types require a slightly modified technique to standard FUE or FUT. Afro hair grows from the scalp at an angle, so surgeons must avoid damaging the follicle when harvesting your grafts. They should also implant the follicles carefully, following your natural hair pattern for a seamless result.
That's why it's so important to choose a skilled, experienced surgeon who understands the complexities of working with Afro-textured hair. Dr May and our team have been instrumental in developing and refining the modern hair transplant techniques — and we've restored the hair of thousands of patients with all kinds of hair textures.
We're proud to have been voted the best hair transplant clinic of the year 2023 for the third year running. This is testament to our commitment to patient care and high quality hair restoration. Learn more about our approach to Afro hair transplants below, or book a free consultation to find out how we can help with your hair loss.
Afro Hair Transplant Success Stories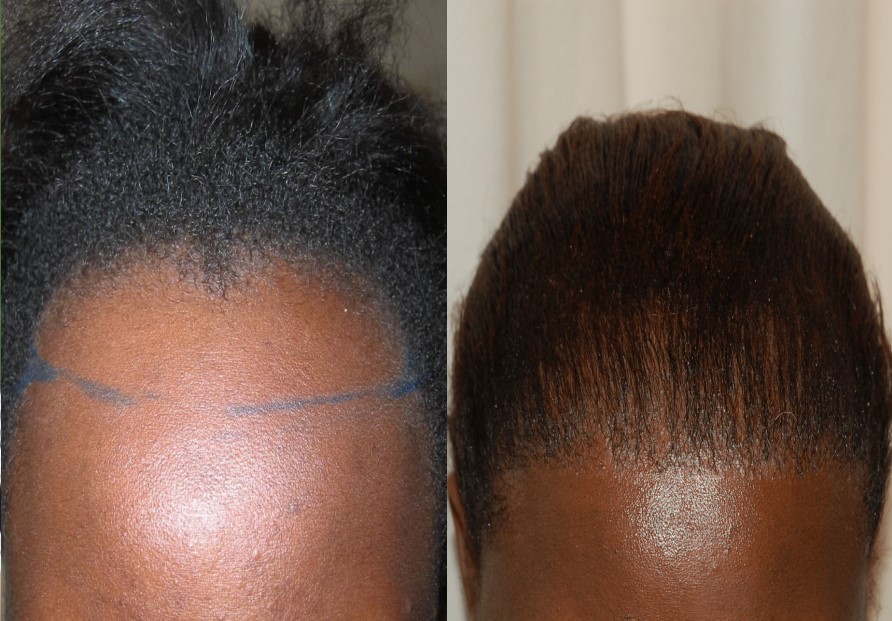 "If you want the best treatment you should go to Wimpole Clinic. The results looking at my before and after picture speaks for themselves!"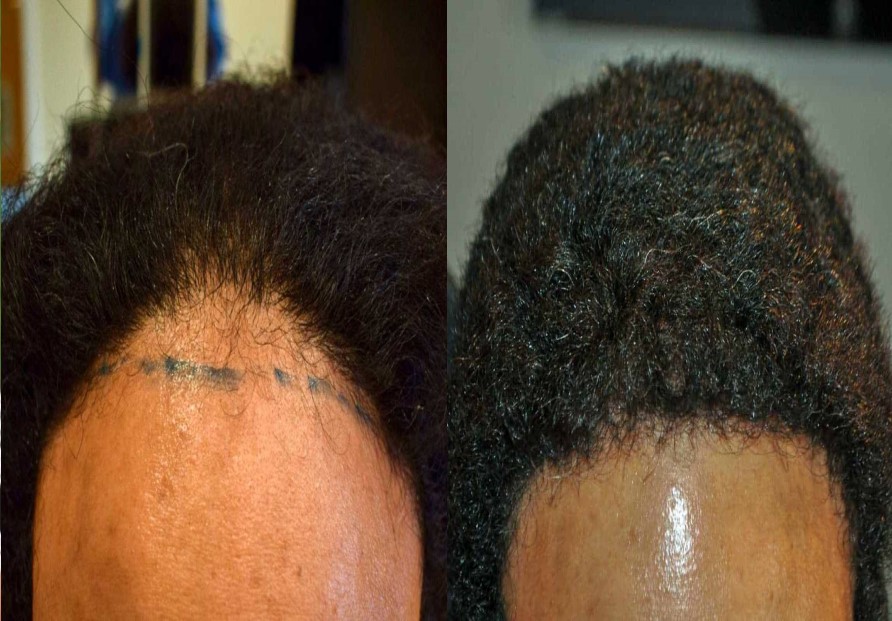 "The way my hairline receded was quite embarrassing for me. A special thanks to James Walton and Dr. Dayah for their professionalism, aftercare and their great work!"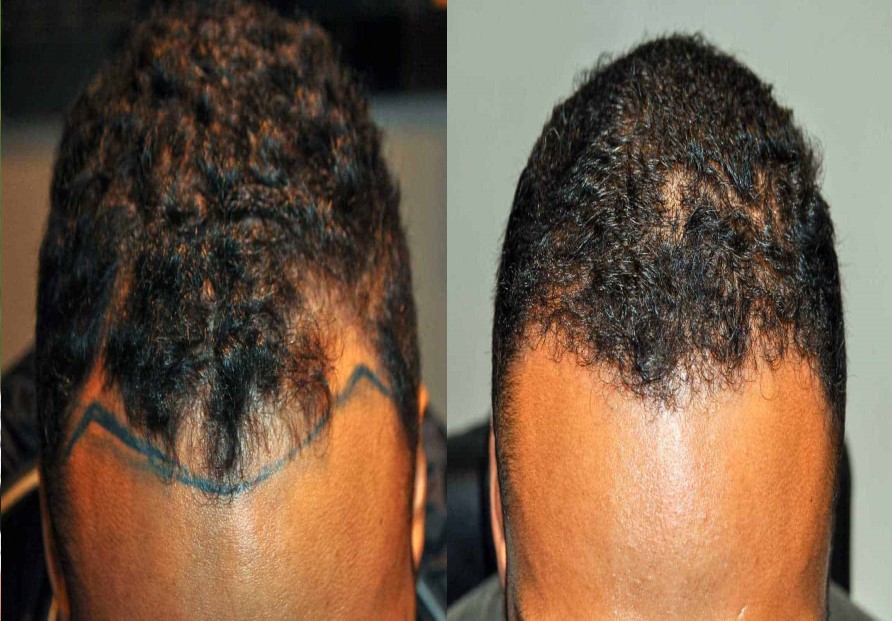 "Dr. Luciano was such a gentleman. He took the time to understand exactly what which was a natural and not too overdone so that nobody could even tell I had my hairline & temples corrected!"

Jonathan Joseph's (2nd) Afro Hair Transplant Experience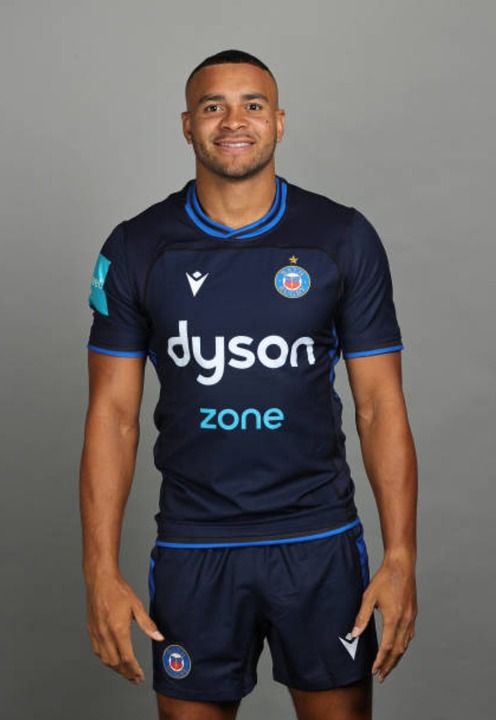 Jonathan Joseph's Experience On The Day
"After extensive research into the hair transplant industry I found Wimpole clinic to be the right choice. As a public figure I felt a lot of clinics I spoke to were very eager to get me into the chair, with over promises and wild prices in both directions!
The Wimpole Clinic were a lot more focused on my objectives and Matt, my patient advisor was very helpful in answering all of my questions. I met with Dr. May, my surgeon, and I found him to be very professional and direct – which I appreciated a lot. I was not pressured into making any decisions and was giving a wealth of options to consider.
I was impressed by their track record for so many years and I was not disappointed. I have had since had a second hair transplant with Wimpole Clinic and both occasions their standards and the way they treated me were impeccable. The second time round was even better, and as a high performer I admire how they keep developing their service and improving their offering.
The technicians on the day were always very friendly and they performed their task with a high level of precision when placing the grafts. As we all know, its all about results and I am very pleased with mine now 10 months on from the procedure!
If you are looking for a hair transplant clinic then I strongly recommend Wimpole Clinic, they are a genuine clinic with only their patients interests." Learn more about Jonathan Joseph's hair transplant.
About Afro Hair Transplants
What is an Afro hair transplant?
An Afro hair transplant is a hair restoration procedure for people with tightly curled Afro-textured hair. Afro hair grows at a curved angle from the follicle, which means Afro hair transplants must be conducted with extreme precision using specific techniques.
Both FUE and FUT can be used for Afro hair transplantation. FUT is usually the preferred choice for people with Afro hair, since it's less likely to damage your follicles. But FUT comes with a higher chance of scarring, so if you're planning to cut your hair short, we're happy to discuss an FUE transplant with you.
No matter which type of transplant you choose, you'll get lifelong, natural-looking results from the Wimpole Clinic.
How do Afro hair transplants work?
First, you'll decide whether you want FUE or FUT surgery. Both procedures generate similar results — the only difference is in the follicle removal method. In FUE, a micro punch is used to extract small follicle clusters, each one containing 1-4 follicles. In FUT, a strip of skin is removed, then cut into individual hair grafts ready for implantation.
Before the procedure starts, your scalp will be numbed by local anaesthetic to make the process more comfortable. A sedative may also help you stay calm and relaxed throughout. When these have taken effect, the surgeon will start removing follicles using your chosen method.
When the grafts are prepared, the surgeon will start to create small cuts across the balding areas. Then they insert the grafts following your hair's natural direction, so your transplant results look completely organic.
Should you have a hair transplant?
At the Wimpole Clinic, we've treated hundreds of patients with Afro-textured hair. Here's why you should consider getting a hair transplant:
Restore your natural curls from 6 months onwards

Choose from the most advanced hair restoration techniques

Get the best advice and support from our experienced surgical team

The procedure takes less than one day

Our hair transplant success rate is 97-100%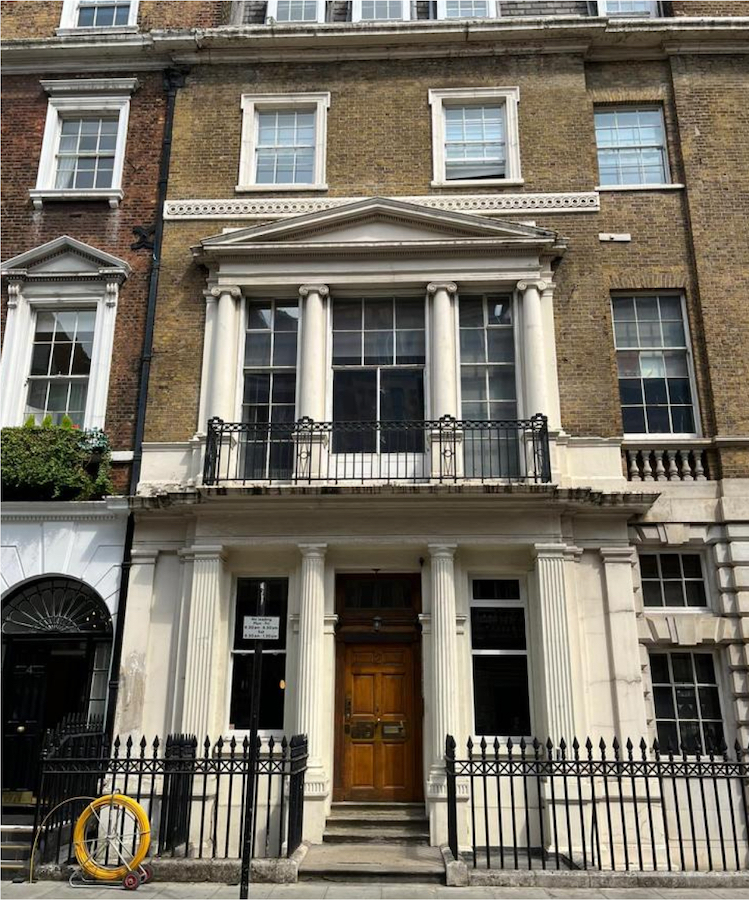 Hair Transplant Clinic of the Year
Corporate Live Wire LONDON & SOUTH EAST PRESTIGE AWARDS
General Afro Hair Transplant FAQs



How much does an afro hair transplant cost?
Wimpole hair transplants are available from £2,999. The Wimpole Clinic's hair transplant price list provides more details about FUE and FUT costs.
FUT transplants tend to be less expensive than FUE, and the cost also depends on the amount of grafts needed. Surgical skill and clinic reputation can also affect your quote. Exceptionally low prices are often linked to poor donor area management, leading to hair graft overharvesting. Find out how your UK hair transplant cost may reflect its quality.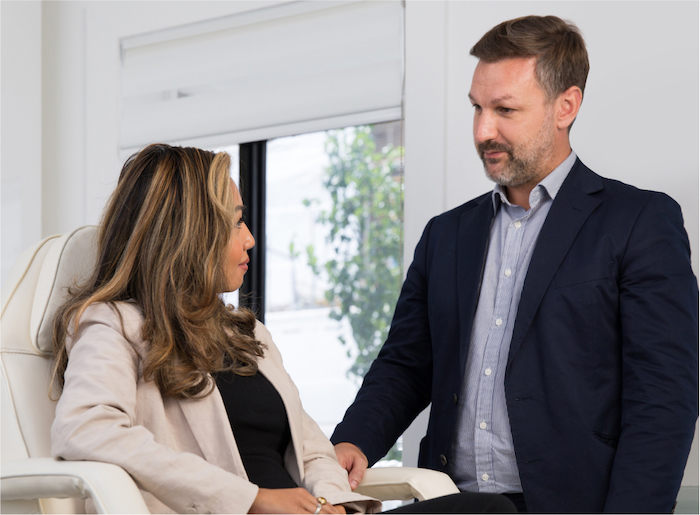 Destiny's Afro Hair Transplant Experience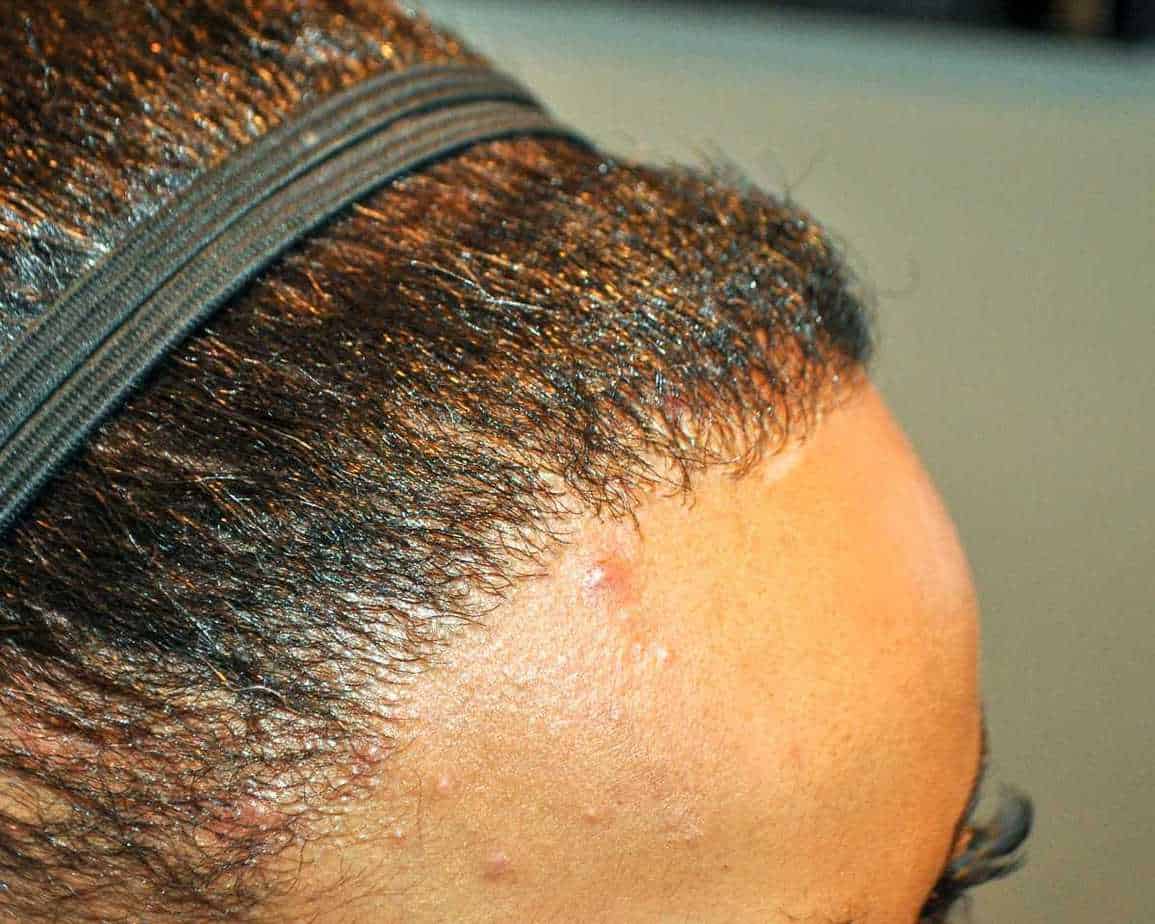 I left the clinic very satisfied with the whole experience, and now 8 months on I just can't thank the team enough! I highly recommend Wimpole Clinic, they walk the walk and they demonstrated class from start to finish
"It has been 8 months since my surgery, and while I was extremely happy with the service and treatment from the Wimpole Clinic I am over the moon now with the results too! Marie has been excellent throughout the entire process, even long after my surgery making herself available any time I wanted to speak to her or have any questions. I have never seen a company walk the walk like Wimpole Clinic thank you so much."
Destiny's Experience On The Day
"I couldn't help but notice how friendly everybody was, not just to me, but too each other – you can really feel the bond between all the staff – they were like a family. I felt at ease throughout the experience. On the day of the surgery I met Dr. Ismail who did an excellent job with my hairline and ensuring a natural appearance.
I left the clinic very satisfied with the whole experience, and now 8 months on I just cant thank the team enough! I highly recommend Wimpole Clinic, they walk the walk and they demonstrated class from start to finish!

A special thanks to Dr. Ismail and Marie who is always there for me, even now with any questions I have!"
Afro hair transplants are suitable for black and mixed-race people of all genders. This type of surgery requires a high level of skill and precision — but it's simple for experienced surgeons. Learn how Afro hair transplants work in these FAQs.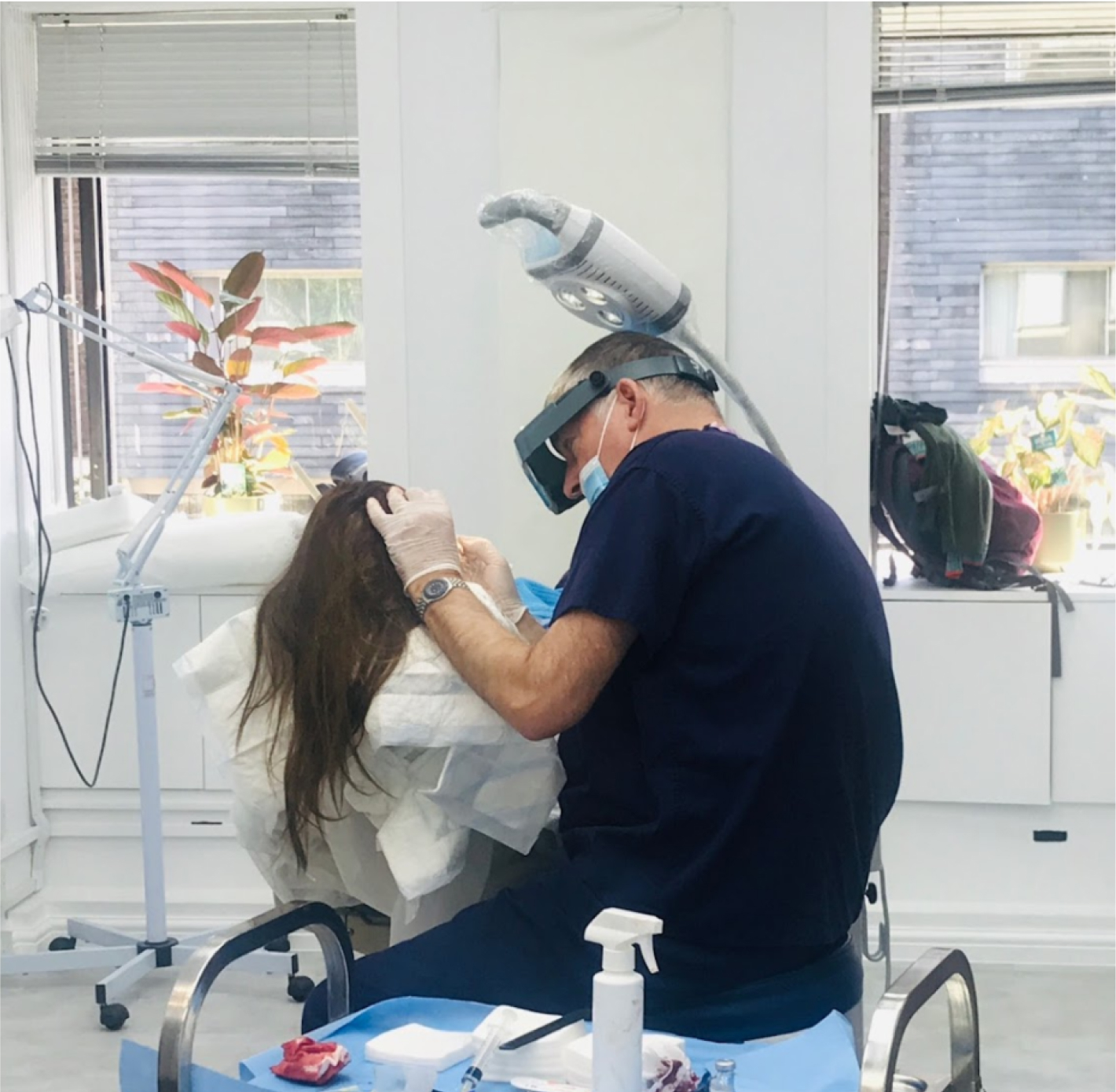 Afro Hair Transplant Procedure FAQs
What Results Can I Expect From A Crown Transplant?

Ladeebird's Afro Hair Transplant Review
I am 2 days post FUT and on reflection still as pleased as I was hours post op. The clinic its professionals are top notch. I am of afro Carribbean origin and alongside common hairstyles that pulls hair and stress. My hair paid the price.. I started balding around the crown and lost half my hairline. Literally a good 7cm loss from one ear to the other
I initially consulted with Carly and Warren who made the whole process so easy and seamless. Warren offered me so much initial information needed to make an informed choice of treatment available to me. I was then invited for a consultation and met with Billi and Dr Ismail and what struck me was how patient centred they all were. Billi explored all alternative options with me and throughly examined my hair. This way I didn't feel under pressure and then I was then seen by Dr Ismail, a Neuro surgeon who paid enormous attention to detail and talked me through not just what to expect of procedure but realistic outcomes because I have such low hairline. I was very happy with this level of assessment and detail. I had reviewed endless pictures of the FUT procedure obsessively on Google and I know this can't be helped but if possible please avoid this. This made the procedure far more anxiety provoking than it really actually was in reality.
I had also consulted with 6 clinics within London and 3 outside and what was astonishing is the lack of transperency and commercialised approach to such intimate and nerve wrecking decision. With many offering inadeqate advice and telling me I'd need more than one procedure. I knew this was untrue because of the level of detail I initially obtained from Warren at wimpole clinic.
Dr Ismail is an absolute credit to the industry. He is so calm and reassuring, he talked me through every single procedure and action he was taking and as he promised I really didn't feel anything but only when he was numbing donor area. He provided me with information about his clinical expertise. This was very important for me to know unlike other consultants who got shirty with me when I queried clinical expertise. Dr Ismail answered every single question without showing any offence to my questioning.
Then the technical team. Billi and Co. Who implanted the hair, the ladies were so meticulous and showed good attention to detail. It was such excellent team work that you need not look any further with your FUT or FUE procedure. It all happened so quickly it's almost unreal but this really is testament to high quality and clinical efficiency. I started at 7.30am and finished at around 3pm. Billi and the whole team explained everything and what to expect so even 2 days post up I am so reassured. The procedure was in itself not painful only aspects of the initial anastethic process and as pain relief wore off say 5hrs post procedure
I was so relaxed throughout the FUT, I read.. slept.. snored excessively all as the team really went to work. This really just shows how relaxing the whole process is
I am writting so much to provide you with reassurance that you have come to the right choice with the wimpole clinic. The price for FUT offered at the clinic is so reasonable given the quality of care and medical expertise. I was also ordered lunch.
Without having to travel to Turkey, dealing with the uncertainty of patient care, travel costs alongside the anxieties one has of the process. It wasnt as expensive as I thought initially in the UK.. So the idea it is far cheaper elsewhere is a myth
I felt the highest pain at around 4hrs post surgery but managed this with painkillers. I'm now 2days post FUT and can return to working from home at least with minimal movement of my head. The grafts look so good and for anyone, wo/men of colour considering this procedure please be reassured that you are at the right place. It's is not often people are open about this experience and this is why I provide an extensive review to help anyone who is considering or stuck at who to choose. Dr Ishmail and team are honest and transperent, many clinics tried to sell me alternative procedure that wouldn't yield best results. So please be careful and don't be swayed by cheaper or claims of sale for extensive grafts etc. I am very greatful to the whole of the team from Carly James then Warren, Billi and the rest of the technical team who chatted away normalising the whole process for me. Dr Ismail is incredible, my stitches as shown looks good and his response to my anxiety attack as I entered the theatre room was 100%.
I can't say it enough, you are at the right clinic. Be rest assured. You won't be disappointed. quality
service, expert clinical expertise & clean environment
Afro hair transplant aftercare

Our highly rated aftercare service gives you everything you need to see new natural hair growth following your hair transplant. Your consultant will get in touch regularly after the procedure to check your progress. If you have any questions or concerns, contact us for advice and support.
The Wimpole Clinic aftercare pack includes all the essential products and information needed to care for your hair transplant.
Your aftercare package includes:
24 hour aftercare hotline

Medicated shampoo

Paracetamol, antibiotics, and anti-swelling tablets
Baseball cap

Post-operative care notes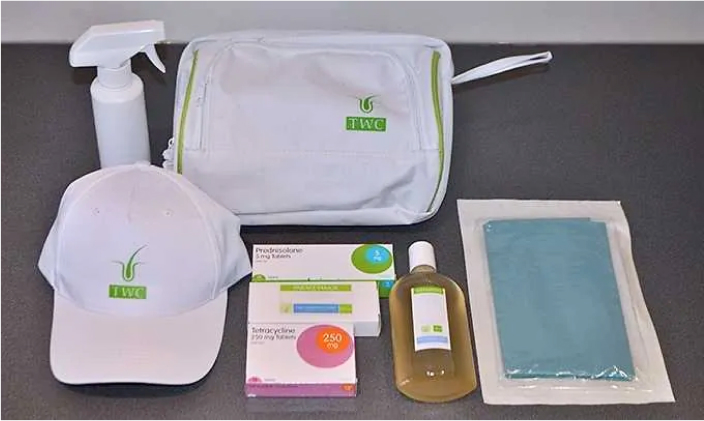 Why Choose The Wimpole Clinic?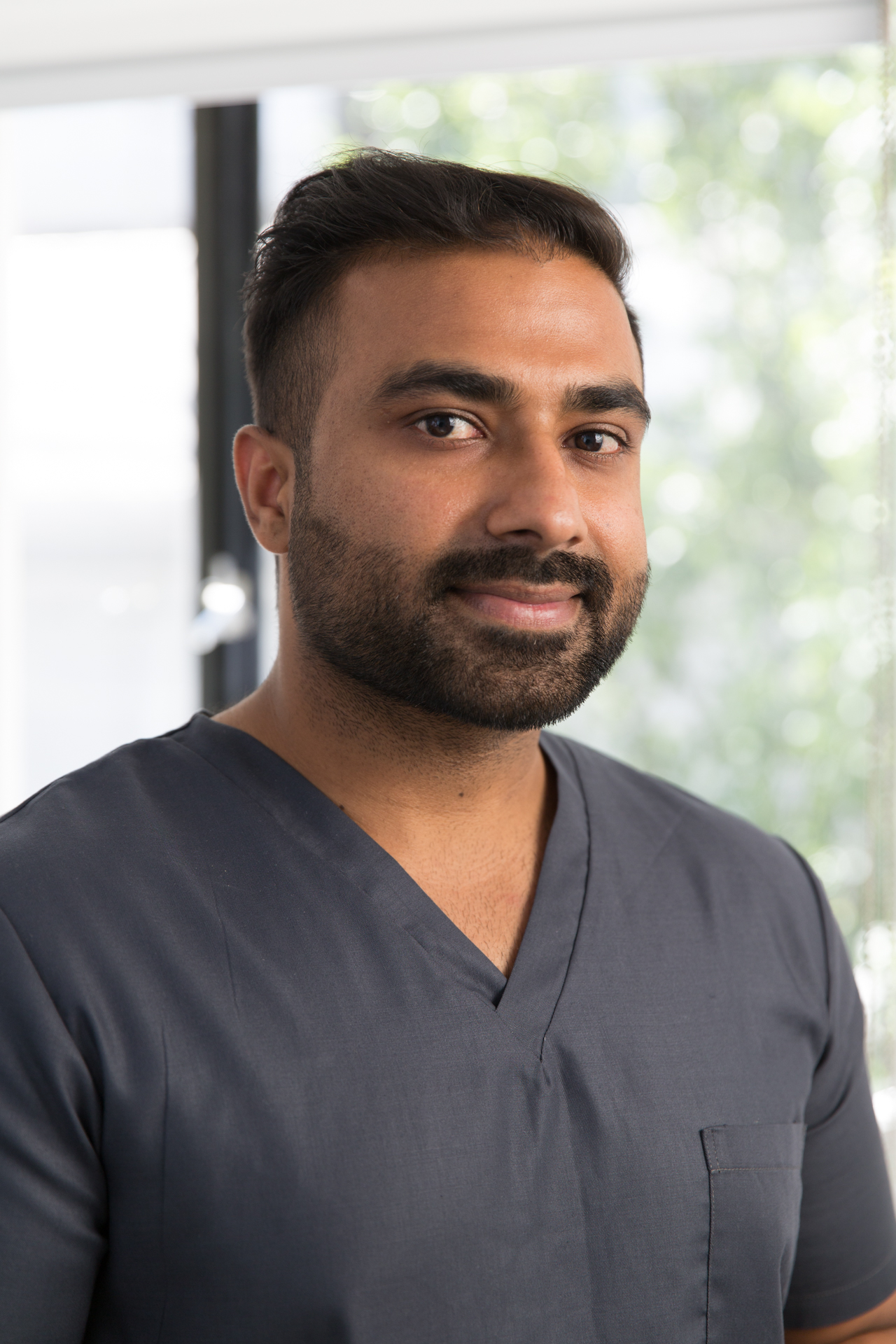 Our surgeons are qualified, experienced Afro hair transplant practitioners — so we create natural-looking results with exceptional success rates at the Wimpole Clinic. All our patients are treated as unique individuals, and we take the pattern, thickness, density, and direction of your specific hair type into account when we give you a graft quote. There's no one-size-fits-all treatment here.
With our dedication to using only the most advanced hair transplant techniques, you can be sure you're getting the best possible results. We usually recommend FUT for Afro hair transplant patients, as FUE can cause higher transection rates in people with this hair type. But our surgical team has the skill to carry out FUE transplants on patients with Afro hair — so this technique isn't off the table. No matter what type of hair restoration you're looking for, we can help.
A track record of impeccable results and fantastic patient care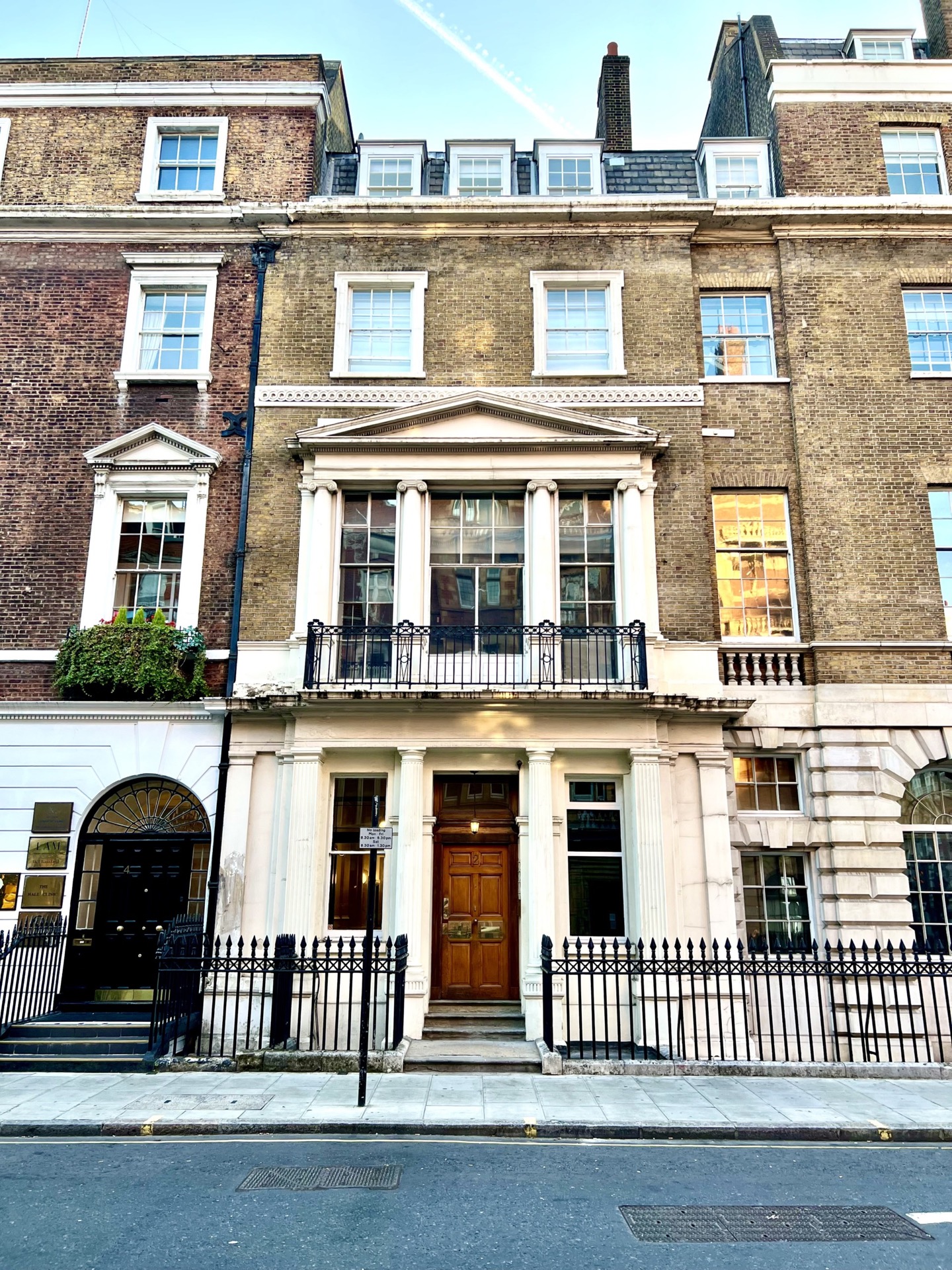 No. 2 Harley Street, London (Head Quarters & surgery)
2 Harley Street
London WIG 9PA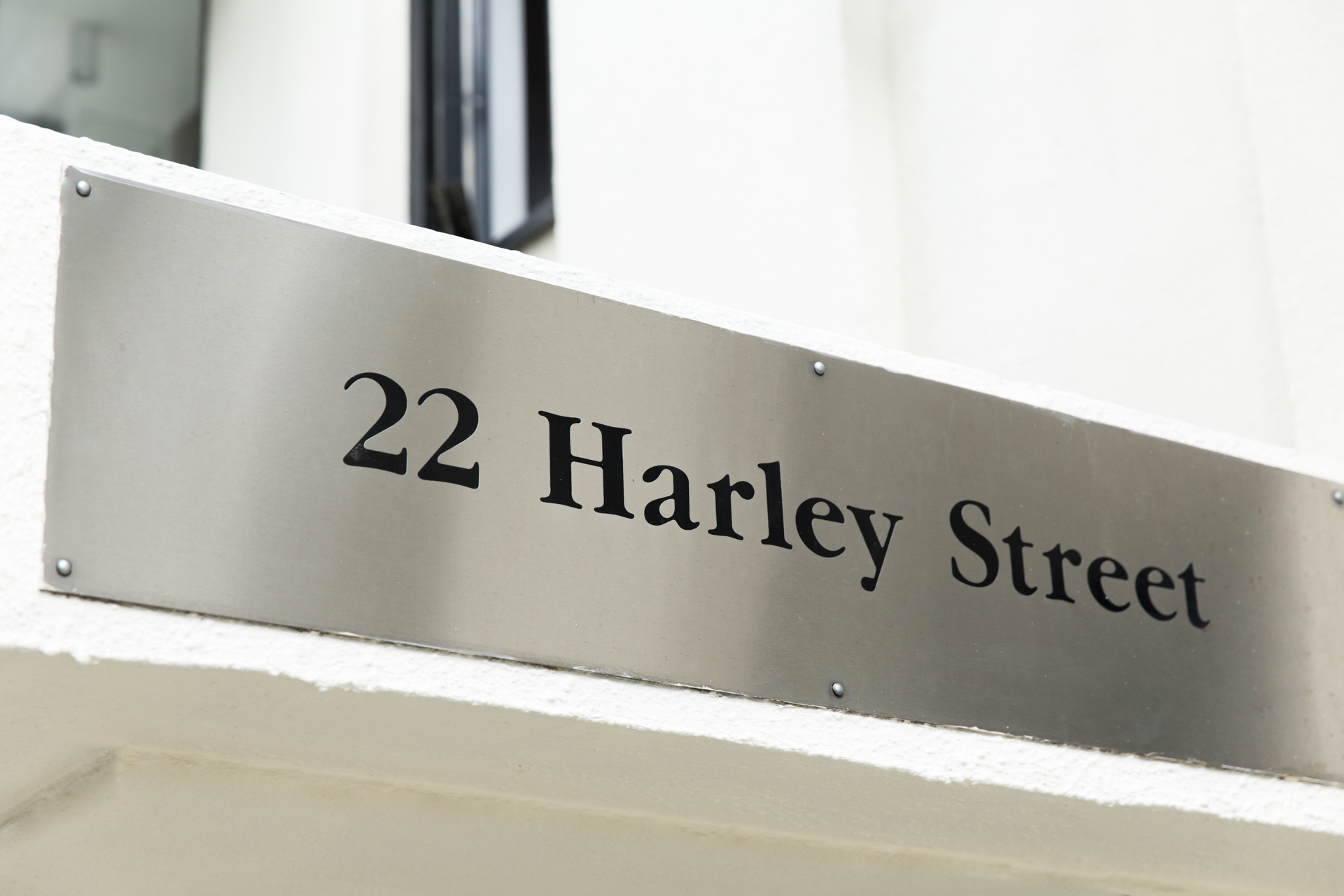 No. 22 Harley Street, London
(Surgery)
22 Harley Street
First Floor, London, WIG 9PL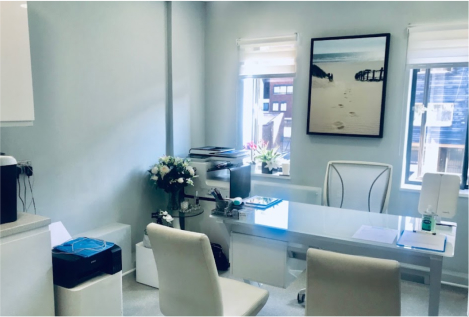 21 St George's Rd
Bristol, BSI 5UU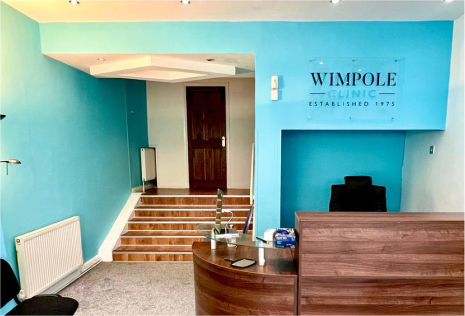 Leicester
(Pre & Post Op)
105 London Rd
Leicester, LE2 0PF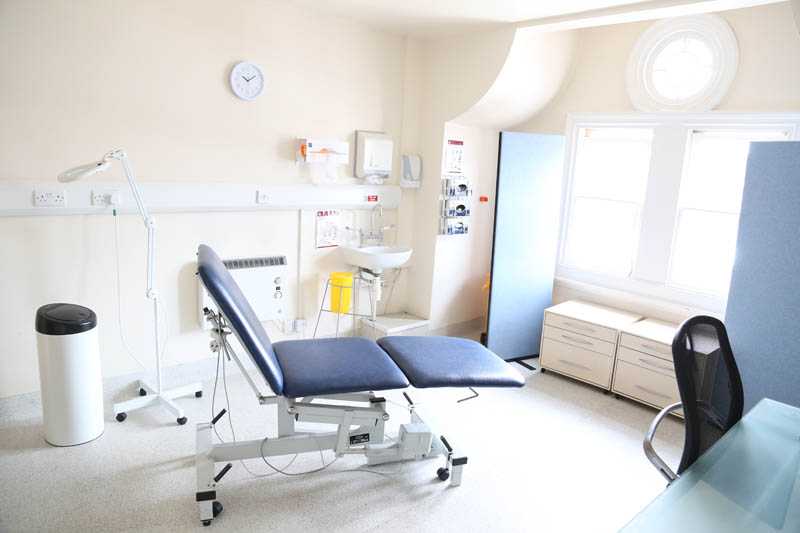 214D Hagley Rd
Birmingham, BI6 9PH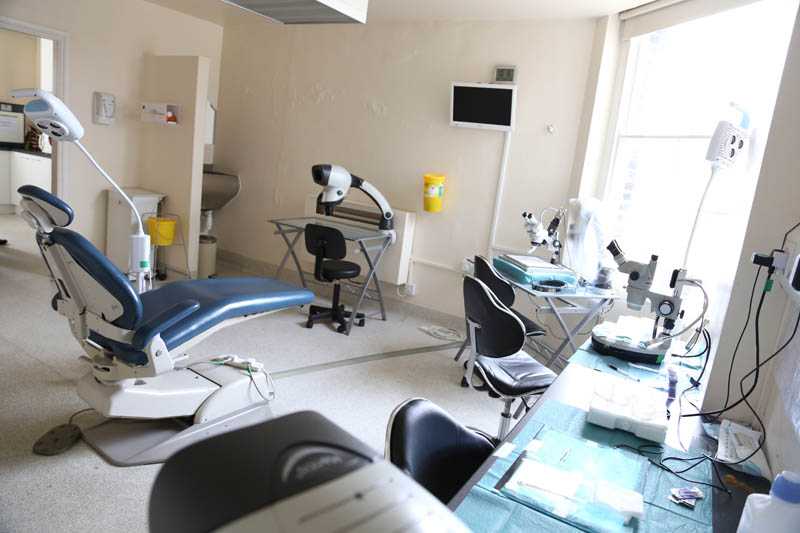 19 Balgores Square
Gidea Park, Romford
Essex, RM2 6AU

James' Hair Transplant Journey
Since having the hair transplant it's made such a positive impact on my life. I am much more confident in how I look, how I feel, being a dad, being a husband – it's just made a really positive impact!
"I've always been a confident person but there was something that did concern me and that was my hair. During my 20s I could start to see my hair receding and it just got worse and worse. I didn't realise how much of an impact it was making on my life."
How James' Hair Transplant Changed His Life
"Since having the hair transplant it's completely changed how I feel and I'm proud of the hair that I have – it doesn't embarrass me. Being able to go down to the beach and swim, play with my daughter and go on nice holidays, it's made my life so much better!
Having gone through the surgery myself I know how straightforward the procedure is and it has very minimal time to recover, so if you are thinking of having a hair transplant I recommend taking 2 weeks off work.
Since having the hair transplant it's made such a positive impact on my life. Those insecurities that just used to creep into every day life. You don't realise, the eating out, the wind blowing, the hair getting wet, the hair dressers, the things we have to do. I am much more confident in how I look, how I feel, being a dad, being a husband, it's just made a really positive impact!"