Book a Consultation
Simply fill in your details and we'll get in touch with you shortly.
Trichology
Harley Street, London
• SCALP ISSUES
• HAIR PROBLEMS
• HAIR LOSS DIAGNOSIS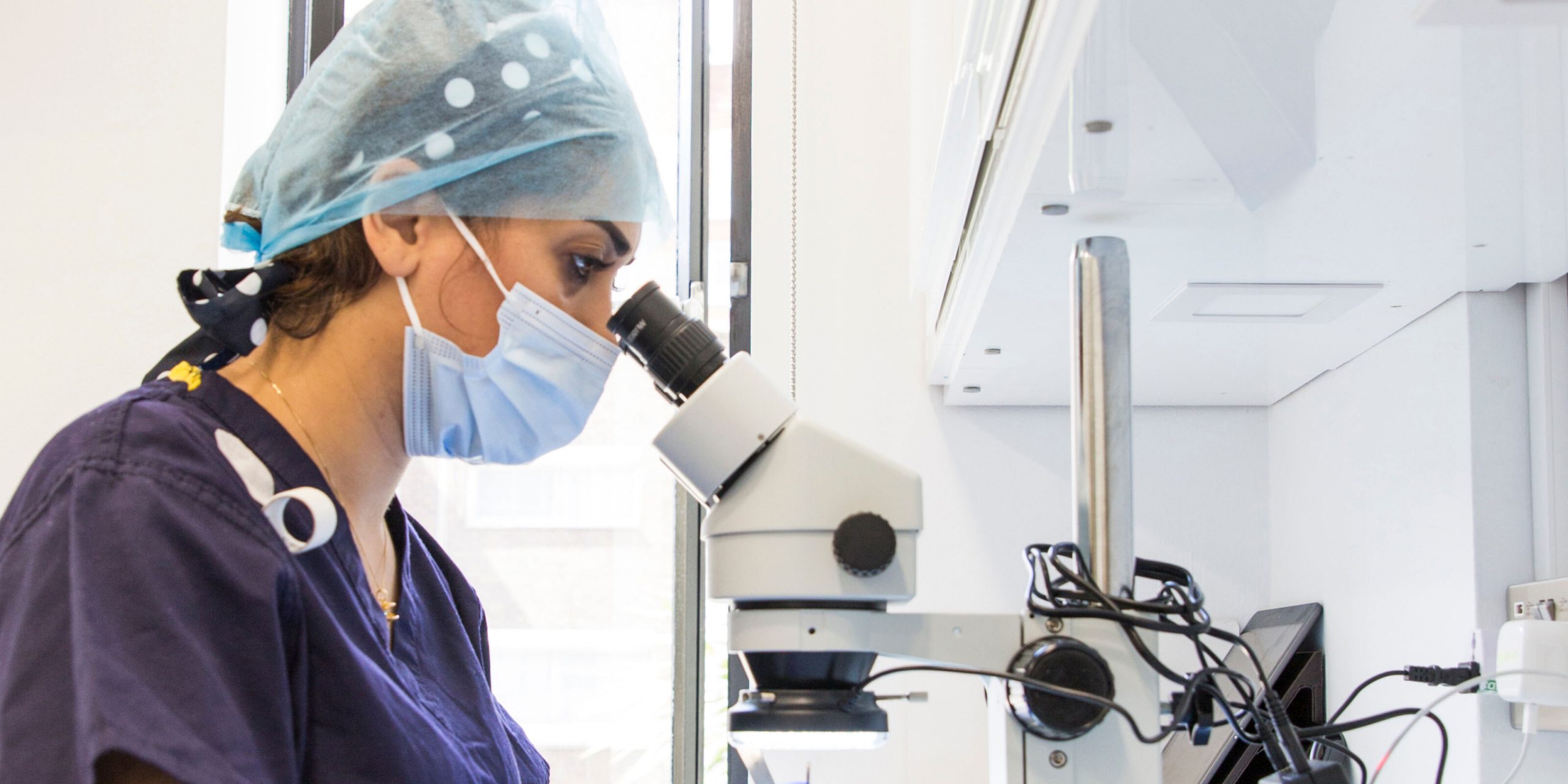 Trichology
Harley Street, London
• SCALP ISSUES
• HAIR PROBLEMS
• HAIR LOSS DIAGNOSIS
Book a Consultation
Simply fill in your details and we'll get in touch with you shortly.
Trichology consultation
Trichology is the science behind hair and your trichologist is an expert who can look into how to increase your hair growth and improve your hair and scalp condition.
Trichologists know that everyone's hair and scalp issues are different so a thorough examination will be undertaken along with history and lifestyle questions to better understand your needs and appropriate treatment.
Your trichologist will take around 60 minutes to thoroughly examine your hair and scalp. This initial consultation helps your trichologist ascertain scalp conditions and possible irritations and analyse what may be causing your hair loss or scalp issues. Your hair can provide your trichologist with many tell-tell signs of underlying conditions contributing to hair loss.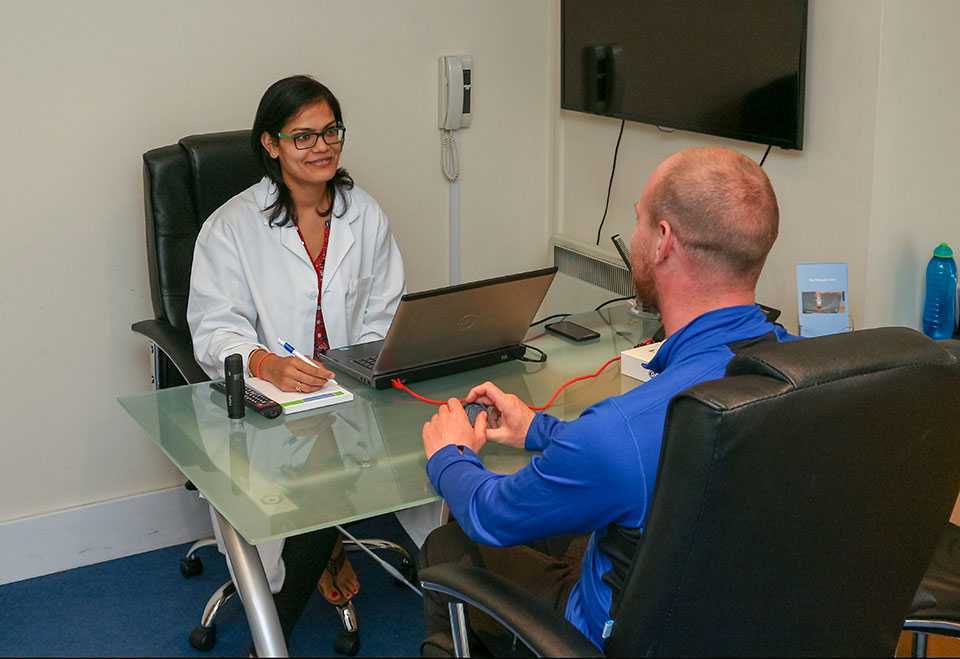 What a trichologist assesses
Diet
What you eat can affect your entire body, including your hair. In fact, poor diet is one of the main reasons trichologists see hair loss. As your hair doesn't serve a vital purpose within the body, your body uses the nutrients you get to maintain your internal organs first. Any nutrients, proteins, minerals and vitamins, are sent straight to your body, leaving your hair until last. This can result in hair breakage and loss.
Immune system
Faults within the immune system could be what is causing a scalp condition and hair loss. Sudden patchy hair loss could indicate an underlying immune system issue that should be treated by your doctor. An autoimmune disease could be simply treated with a nutritional plan or with specific medications. Then you can go on to look at measures to replace the missing hair with your trichologist.
Hormonal imbalance
Hormones can have a huge impact on the quality of your scalp and hair. This is a very common problem in women, generally aged between 18 and 40. Hormone imbalance can also be due to stress and childbirth. The change in hormone levels within the body causes hair thinning and breakage, and small amounts of hair loss can be unnoticeable but if huge amounts fall out and are left untreated then this could lead to permanent baldness.
Hair care
Badly treated hair may also be causing you problems. There are a few everyday things we can do to help improve the condition of our hair and scalp to prevent serious scalp conditions occurring and your trichologist may suggest way you can look after your hair better.
Medical history
It is essential you provide your trichologist with an overview of your medical history, as a previous condition may be contributing to your hair loss or scalp condition. Family history and genetics may also have a part to play. The more information you are able to give, the easier it will be for your trichologist to establish and treat the cause of your hair loss and discomfort.
Lifestyle
This is a combination of your diet, sleep habits, whether your consume alcohol or smoke. Like any health check, letting your trichologist know all the details means they can provide you with the correct treatment.
Blood tests
Blood tests gives a lot of information about what is going on in your body. Crucial blood tests may determine what is causing your scalp discomfort and hair loss. The blood tests look at your iron levels, your red and white blood cells, minerals and vitamins, folic acid and your thyroid. Your trichologist may also run hormonal tests. Blood tests may be performed regularly throughout your course of treatment to ensure that the medication or other treatment prescribed is working effectively.
We are registered with, members of, or recommended by:
Book a consultation
Simply fill in your details in the form below and we'll get in touch with you shortly.
Our Specialists
Dr. Michael May (GMC No: 1642315) is the Medical Director and Principal Surgeon of the Wimpole Clinic. He has 25 years experience in the field of hair transplant surgery has completed…
Bili, as she is known to her patients and colleagues, comes from a medical background in Cardiac and Thoracic surgery, and is a member of the ISHRS. For over 22…
Paru Shukla is a qualified trichologist from the Institute of Trichologists, London and received the John Mason award for excellence. She has been in the medical field since 2005 and…
Dr Luciano Sciacca (GMC Number: 6059223) is a specialist in FUT and FUE Hair Transplant in London. Dr Luciano is a General Medical Council registered specialist in Vascular Surgery. Prior…
Consultant Neurosurgeon & Hair Transplant Surgeon Born in Yorkshire, Dr Ismail attended the prestigious University of St Andrews and Manchester where he qualified in Medicine with an Honours degrees in…
Dr Kieran Dayah (GMC Number: 7461415) is a specialist in FUE Hair Transplant. Preferred by clients worldwide from internationally renowned athletes to patrons of the film industry, he specialises in…
Mr Sotirios Foutsizoglou is on the General Medical Council's Specialist Register (GMC No. 6134875) for Plastic Surgery and a Fellow of EBOPRAS and has several years experience in FUE &…
Dr Mir Malkani MBBS, MISHRS, FRCS, aged 54, is a pioneer and leader in the field of FUE Hair Transplants in the UK. He has performed over 4000 hair transplant…
Dr Ahmad Moussa is an experienced surgeon. His qualifications include a Master of Science degree in General Surgery, Membership of the Royal College of Surgeons of England, Doctorate degree in…