SCALP ISSUES - HAIR LOSS DIAGNOSIS - HAIR PROBLEMS
Trichology is the science behind your hair. Your trichologist is an expert who can look into how to increase your hair growth and improve your hair and scalp condition.
Trichologists know that everyone's hair and scalp issues are different, so a thorough examination will be undertaken along with history and lifestyle questions to better understand your needs and find an appropriate treatment.
Your trichologist will take around 60 minutes to thoroughly examine your hair and scalp. In this initial consultation, your trichologist will determine your scalp condition and possible sources of irritation. They'll analyse what may be causing your hair loss or scalp issues. Your trichologist can spot the telltale signs of underlying conditions contributing to hair loss.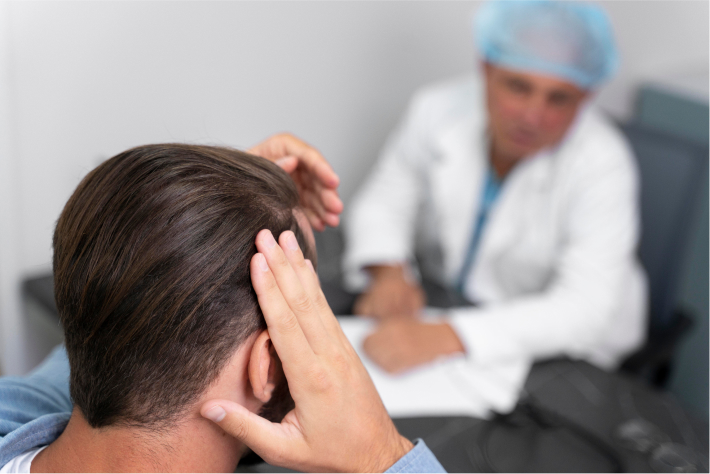 What a Trichologist Assesses