Book a Consultation
Simply fill in your details and we'll get in touch with you shortly.
Beard Transplant
Harley Street, London
• 1 DAY PROCEDURE
• NO VISIBLE SCARRING
• NATURAL LOOK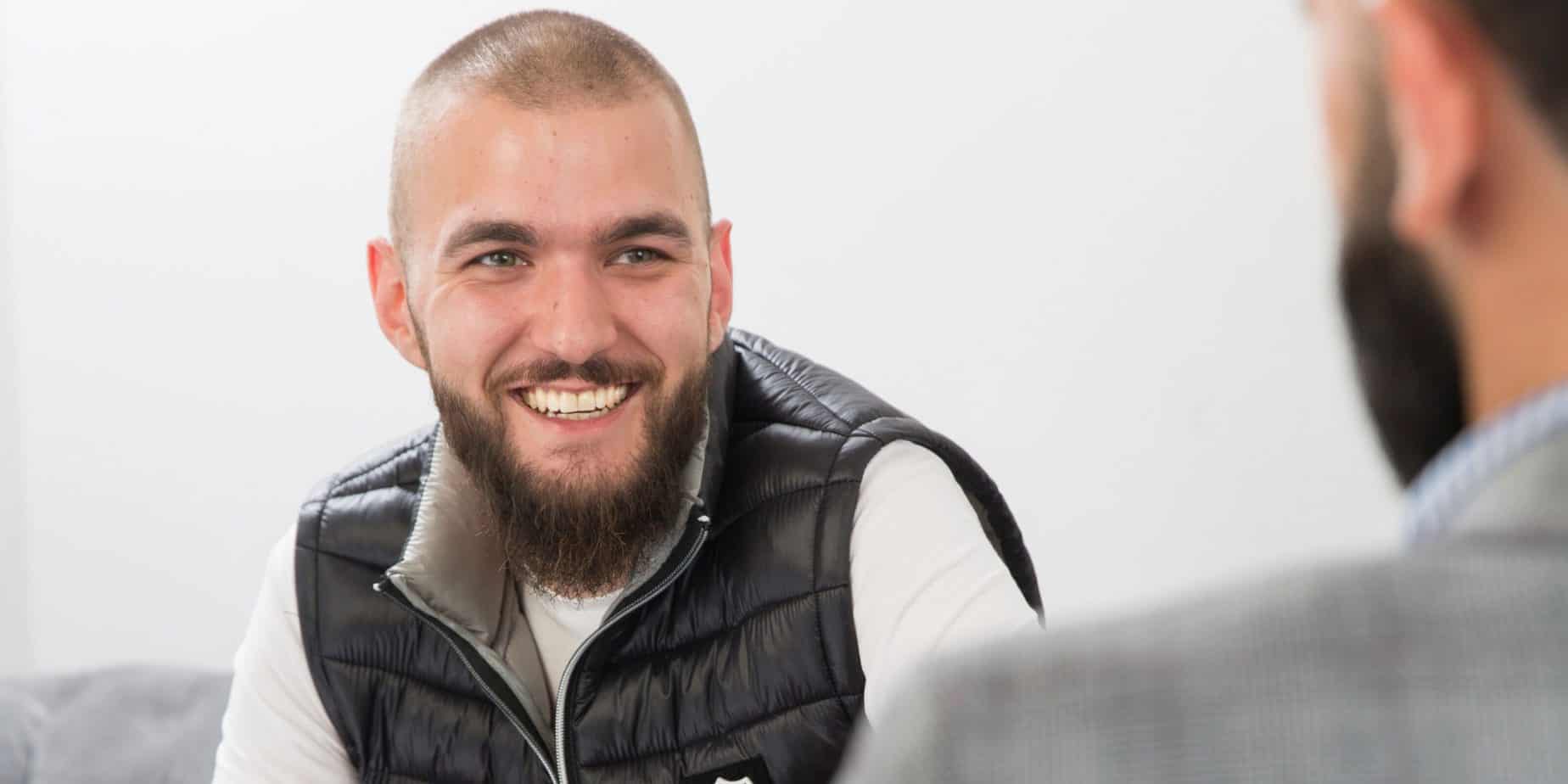 Beard Transplant
Harley Street, London
• 1 DAY PROCEDURE
• NO VISIBLE SCARRING
• NATURAL LOOK

Book a Consultation
Simply fill in your details and we'll get in touch with you shortly.
Choosing a beard transplant clinic in London
Almost 50% of males find it difficult to grow a full, healthy beard or sideburns. A beard transplant (also known as beard implants) is a simple solution that alleviates bald patches, creating a full healthy beard or even a well-shaped goatee.
Using the FUE beard transplant technique, the Wimpole Clinic in London can restore your facial hair. You can grow and maintain sideburns, a beard or even a moustache.
Loss of facial hair can be immediately apparent and is hard to disguise, leading to even the smartest of men appearing somewhat ungroomed. While facial hair fashions often change, the wish for many men to develop a beard or sideburns will always exist. However, for some men, even those who take good care of their appearance and consume a healthy diet, this can be an issue. This could be down to genetic hair growth patterns, or even as a result of damage.
A beard transplant can completely alter the appearance of your face, giving it a more contoured line and a fuller, more neatly shaved look. Find out more about getting a beard transplant in London below.
How does a beard transplant work?
A beard transplants work in the same way as a more typical hair transplant. We remove hair follicles from a donor area (typically the back or the side of the head) and place them in a recipient area.
This is carried out using either FUE (Follicular Unit Extraction) or FUT (Follicular Unit Transplantation). Both yield excellent results but there are certain differences.
The FUT procedure involves the extraction of an entire strip of hair from the donor area. The strip is then cut into smaller pieces and transplanted into the balding areas.
With FUE, each follicle is collected and reimplanted individually. The advantage of FUE is that it will leave no visible scarring and will also heal in half the time it would take to recover from a FUT transplant.
Both these procedures have been proven to offer excellent results but finding the treatment that's right for you will depend on your specific needs and desires.
Beard transplant procedure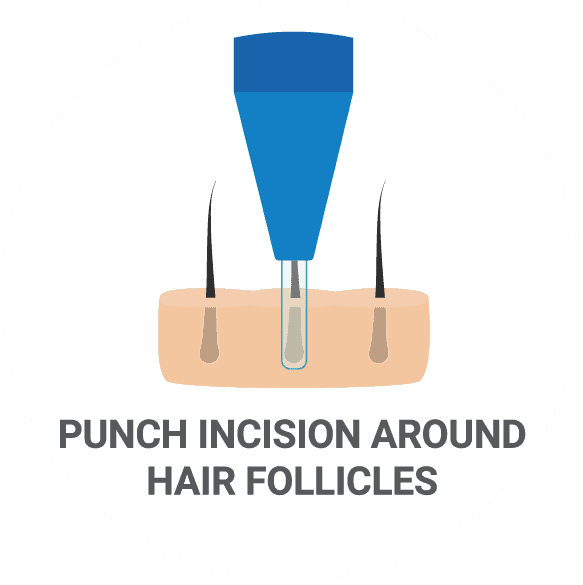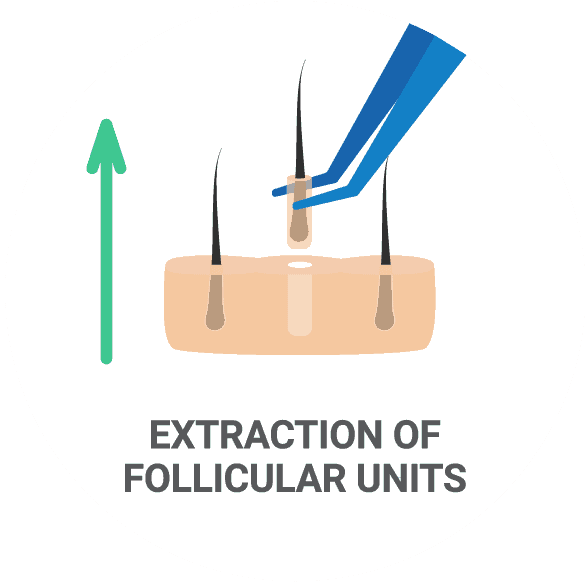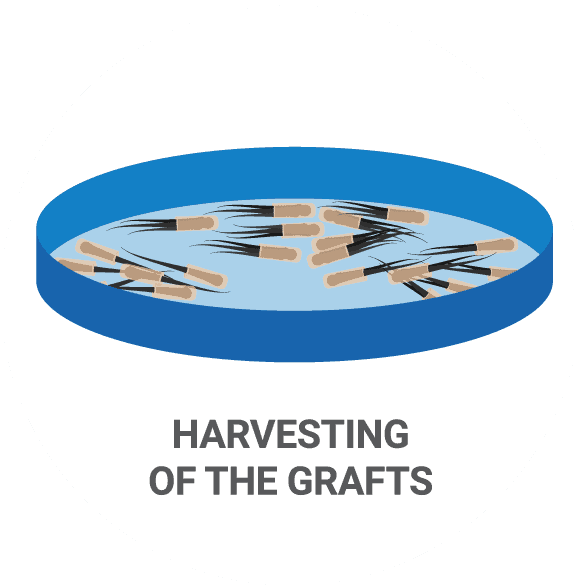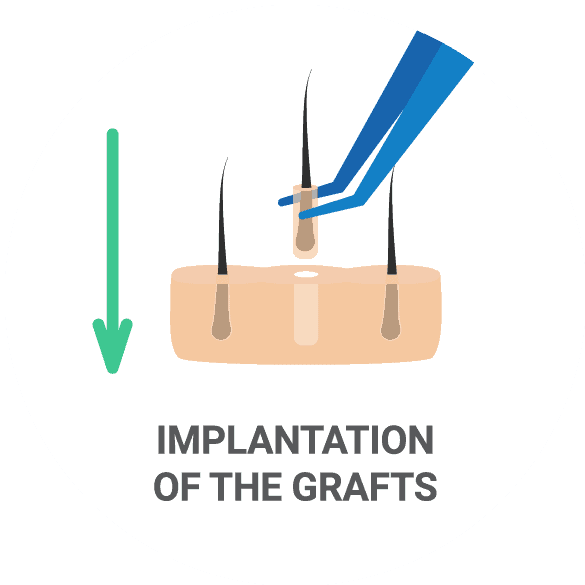 Are beard transplants successful?
Yes. Beard transplants are exactly the same procedure and have the same success rate as hair transplants.
Do beard transplants look natural?
Yes. As long as you are working with a high quality, reputable clinic such as Wimpole who can design and execute the shape of the beard well then beard transplants look perfectly natural.
How much does a London beard transplant cost?
Like hair transplants, it depends how many follicles you will need removing and implanting. At the Wimpole Clinic on Harley Street, London, a beard transplant starts from £2999.
Your initial free consultation will determine the cost and you can book one now.
Is the surgery painful?
No. You will receive a local anaesthetic and a mild sedative so both the donor and recipient sites are totally desensitised. Generally patients feel very little discomfort and can watch TV, listen to music or chat during the procedure.
What are the risks?
Very few. However, like all surgical procedures, hair transplants have some risks associated with them, such as bleeding, itching, swelling, numbness, infection (folliculitis) or inflammation of the scalp (usually prevented and treated with antibiotics and/or anti-inflammatory medication). Pain or tenderness may occur during the healing process, which can be kept under control with over-the-counter medication. Finally, scarring and shock loss (temporary loss of original hair from the transplant area) may happen, but they are not frequent occurrences.
How long does a beard transplant take?
An average session will take 6-10 hours. You should set aside one full day and not make any arrangements on the day of surgery. If you are having a larger session of FUE (over 1500 FUE grafts) then you will need to attend for two consecutive days of surgery.
No bandages are worn, full postoperative instructions are given and many patients who live in the London area come back to the clinic for routine washing and aftercare. If you have FUE then a small dressing will be applied to the back of the head where the hairs have been taken from.
How long does recovery take?
While you can go home right away after your hair transplant, with no hospitalisation necessary, you should set between two and five days aside for recovery and aftercare. You should then be able to return to work with no problem. It will generally take a little longer for the full healing process to be completed. Depending on the type of procedure you had, a full recovery could take five to seven days if you had FUE, or 10-14 days with FUT.
Wimpole Clinic will ensure full support and aftercare to see you through recovery and on your way to your great new beard.
When will my new beard grow?
Within the first few weeks following a transplant most of the newly transplanted hair will fall out. The hair then enters a resting phase. The new hair will begin to grow some 6-12 weeks after. At six months it will be 1-2 cm long but will continue to grow up to 12 months following your transplant. It takes at least 9-12 to fully mature and to see the full results of your transplant.
Beard transplant before & after
Richard's beard transplant review
I recently visited the Wimpole Clinic for a FUE Beard Transplant and was very impressed by the knowledge, care, and expertise of all the members of the clinic. The team took great care to ensure that both myself and they were happy with the designated area, and I was very happy to see that they wanted to get the best end result possible as much as I did. The level of aftercare has been spectacular, and more than I could have imagined. Overall, for anyone looking for this type of procedure I thoroughly recommend the Wimpole Clinic.
Beard Transplant Timeline
Here's what to expect in the days, weeks, and months after your beard transplant procedure:
1-2 days after surgery — immediately following the surgery, the new beard should look natural, full and, aside from a little redness, as close as possible to the desired results. Although this will give you an exciting glimpse of your new beard, it's important to note that these newly transplanted hairs aren't permanent.
2-4 weeks after surgery — your transplanted hairs will fall out, causing your beard to return to its pre-transplant state. This is a normal part of the procedure, so don't be alarmed! The transplanted hair follicles are shedding hair to prepare for new, more established growth.
2-3 months after surgery — your new beard hair should begin growing naturally from the donor follicles. Over the next few months, you can expect your beard to fill out and thicken until it resembles the full beard you had on the day of the procedure — only this time the hair growth will be permanent.
12 months after surgery — as long as you take care of your beard transplant, your new beard growth will look full and natural within a year of your transplant. Follow your consultant's health and lifestyle recommendations to grow and maintain a thick, healthy, permanent beard.
Our Specialists
Dr. Michael May (GMC No: 1642315) is the Medical Director and Principal Surgeon of the Wimpole Clinic. He has 25…
Beard transplant aftercare
Every Wimpole Clinic patient is provided with an aftercare pack that contains information on how to look after your transplanted hair. In addition to this, your beard transplant aftercare pack will also contain specialist products such as shampoos that will aid in the healing and recovery process.
We also include:
3 day post procedure visit for a hair wash
24 hour surgical hot line for aftercare
Shampoo
Hair blood test
Neck pillow and pillow cover
Paracetamol and anti-swelling tablets
Post-operative care notes
Baseball cap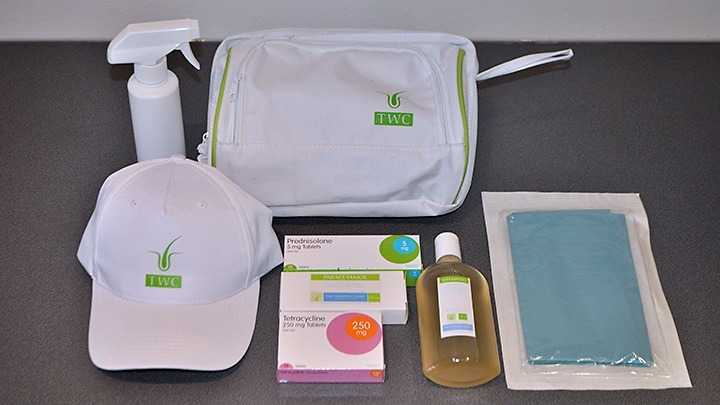 Get a beard transplant in London at the Wimpole Clinic
Our beard transplant team is led by our principal surgeon, Dr. Michael May. We deliver excellent results to all our beard transplant patients, and we look forward to providing you with a first-rate facial hair restoration service.
A beard transplant at the Wimpole Clinic includes:
Free consultation
Full examination of your facial hair to determine the cause of your hair loss
Personalised treatment plan
Advice, surgery and aftercare from a clinic with more than 45 years' experience
Recovery pack to help you get back to normal life as quickly as possible
A consultant to guide you through every stage of the process
Book your free beard transplant London consultation using the form below.
We are registered with, members of, or recommended by:
Book a consultation
Simply fill in your details in the form below and we'll get in touch with you shortly.
Beard transplant articles