Hair Transplant After 10 Years: Long-Term Results & Side Effects
With 95% of our hair in the 2-6 year anagen (growth) phase at any given time, it's only natural for your hair to experience significant changes over a period of 10 years [1]. Looking at a hair transplant after 10 years, you can recall those first few nail-biting months of properly caring for the newly implanted hair, and assess the quality of your current hair growth, as well as the changes your hair has experienced throughout.
Certain factors can tell you how well your transplant was performed or how well you have cared for it, while other elements may indicate changes related to age, such as greying, thinning out, and hair shedding.
This article will look at some real patient photos of hair transplants after 10 years and cover some of the most frequently asked questions.
Hair transplant results after 10 years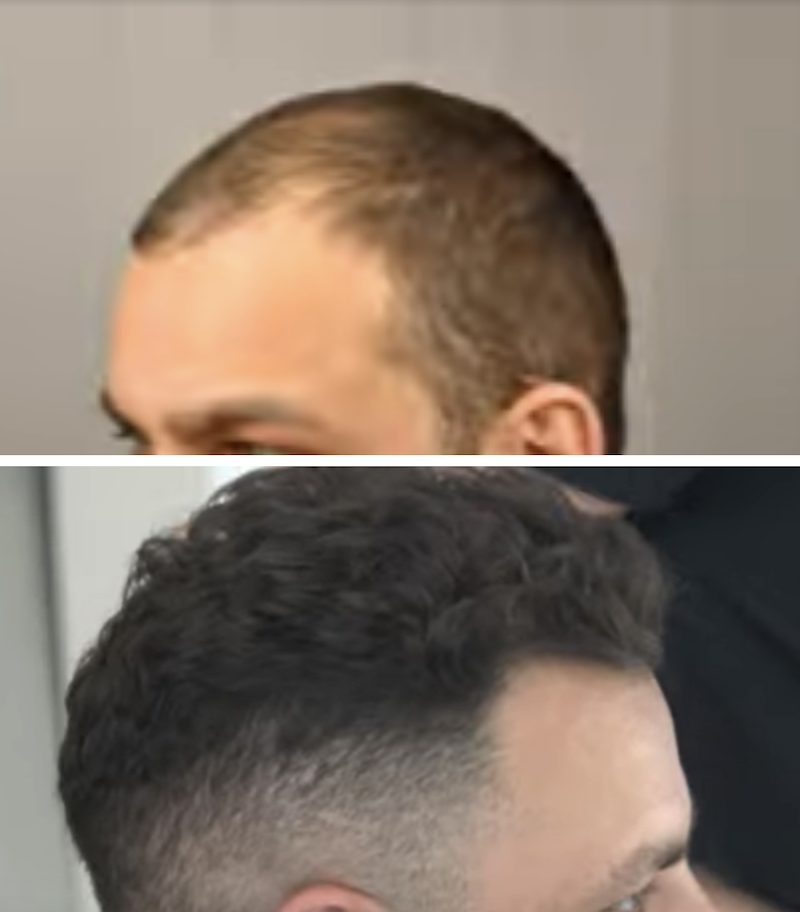 There is no doubt that the pictures above show a significant difference over the course of 10 years. This patient previously had a noticeable receding hairline as well as thinning on the crown, all of which can be signs of male pattern baldness, which is the leading cause of hair loss in 95% of male cases [2].
His hair appears to be a different colour which could indicate that he has either dyed it, or it has become darker as the hair has grown thicker and denser.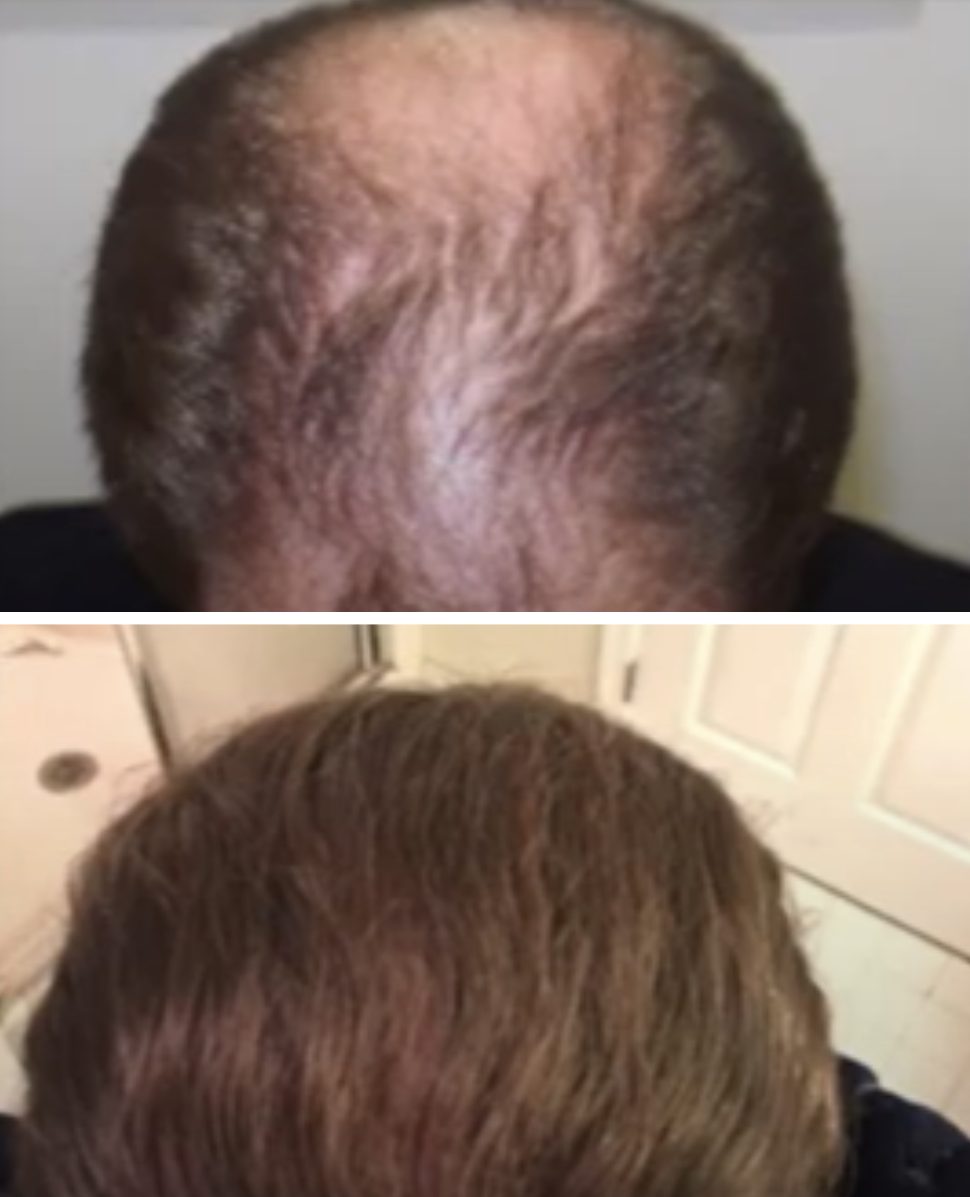 This patient was evidently edging on the later stages of the Norwood scale prior to his hair transplant. The band of hair that usually separates the crown from the hairline had thinned substantially.
Following a 2,000 graft hair transplant, this patient has filled the patches on his crown and created a fuller, natural head of hair over 10 years. Some men achieve quicker hair growth by using products such as Minoxidil or Finasteride alongside a hair transplant.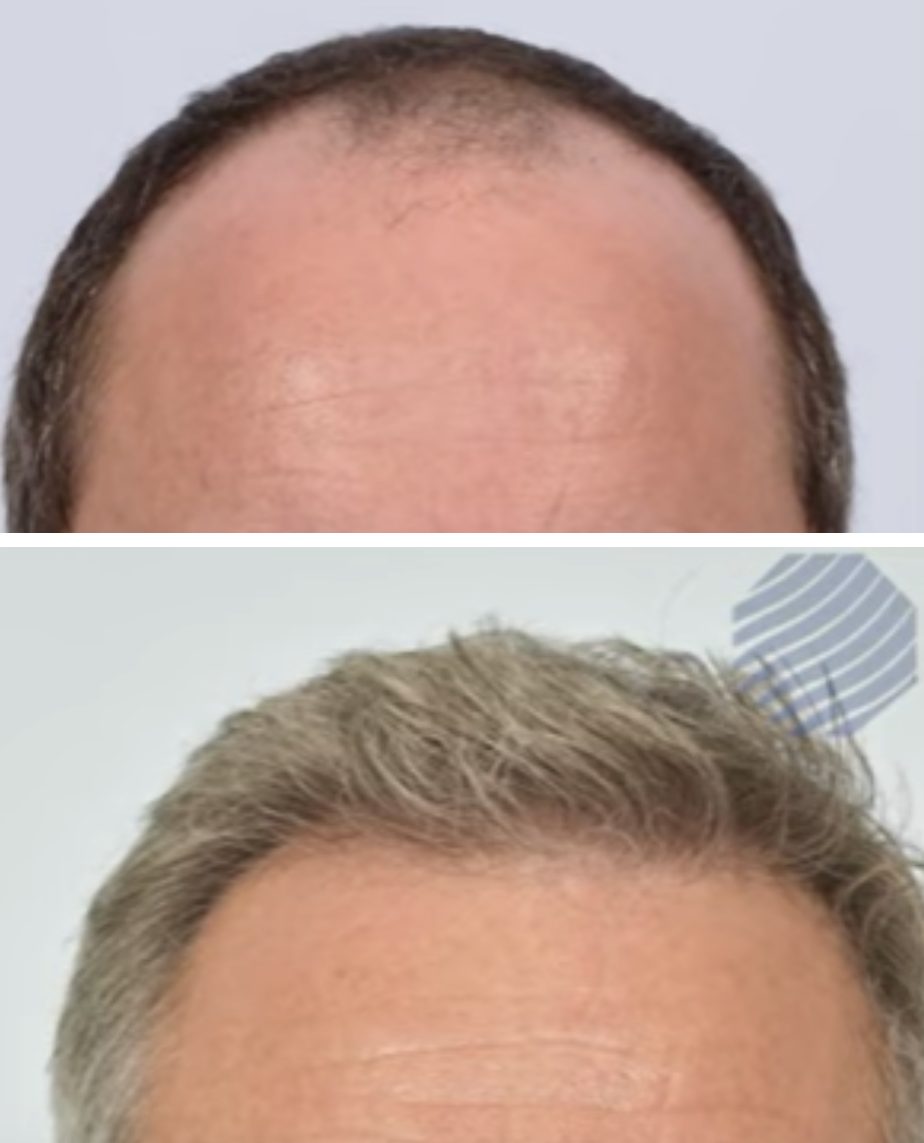 James Nesbitt's hair transplant has aged amazingly. The star's first transplant was actually performed around 15 years ago, and he's said to have recently undergone a fifth.
Nesbitt was experiencing androgenetic alopecia which caused a receding hairline along with thinning on the crown.
15 years later, we can see that his natural hairline and crown are sporting a denser supply of hair. He also seems to have chosen to stick with his natural grey colour. See more celebrity hair transplants before and after.
How long does a hair transplant last?
You might be wondering if a hair transplant is permanent, and, if so, how long does a hair transplant last? The short answer is: a lifetime.
Successful, well-performed hair transplants will last your whole life, and follow the natural ageing process. This means that hair transplants performed with donor hair will turn grey or white, and will be susceptible to natural signs of ageing.
A hair transplant will also follow the hair growth cycle, meaning you will see shedding and hair growth throughout your life as normal.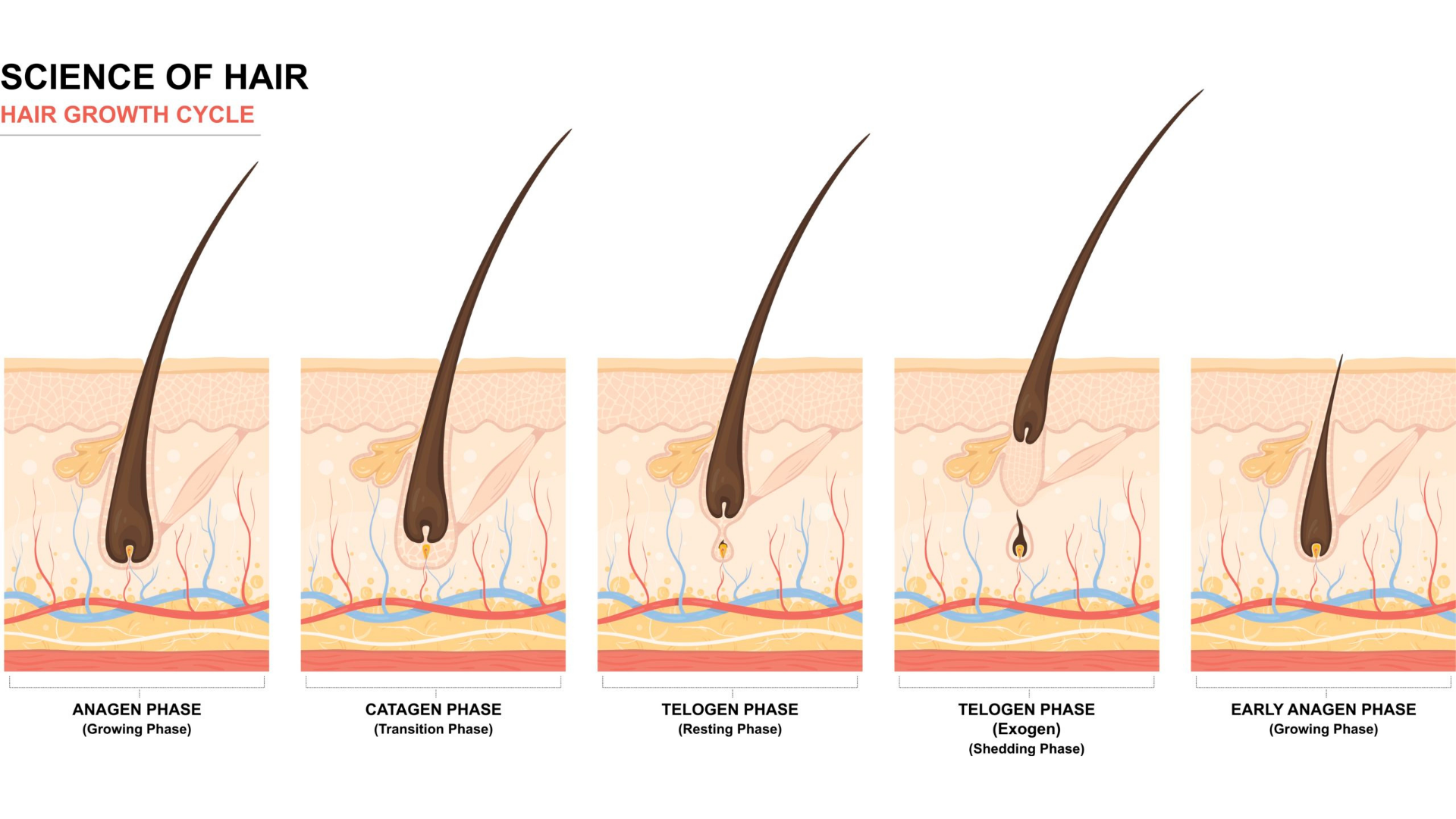 Of course, the overall success of your hair transplant lasting a lifetime is also dependent on your hair transplant aftercare, long-term care, and how you style or treat your hair. If your hair is constantly in tight fitting hairstyles, you are more susceptible to conditions such as traction alopecia. Failure to look after your new grafts may lead to hair falling out after a hair transplant.
10 years is a good marker of your long-term hair transplant success. Your surgeon may have suggested future transplants if they believed you would benefit from them, however factors such as hair transplant infection, patchy regrowth, or further hair loss may call for additional procedures. Find out if you're likely to need more than one hair transplant.
These elements usually present themselves before the 10 year mark. If you see patchiness and hair loss at any point, speak to your clinic for further advice. See the hair transplant recovery timeline.
The hair transplant timeline
There are several phases of the hair transplant timeline, but most changes happen within the first few months. See earlier stages of the post-transplant timeline in our series:
Does transplanted hair turn grey?
Yes. Transplanted hair acts exactly the same as other hair, meaning it shares the same genetic characteristics as the rest of your hair.
Melanin production within the hair follicles begins to slow down as we age, resulting in grey hair becoming prominent. Because of this, hair in the donor area and around the head will turn grey, and the transplanted area will follow suit, ageing naturally.
Artificial hair transplants, meanwhile, won't turn grey, as the hair isn't from your own head. So it looks much less natural as you get older. Find out more about Biofibre hair transplants.
Are there any long-term side effects of hair transplants?
With any procedure comes the risk of side effects, and hair transplants are not exempt. Most hair transplant side effects are short-term, such as shock hair loss, post-transplant scabbing, and post-transplant swelling.
However, there are also some long-term side effects to watch out for, especially if you have hair transplant complications.
Scarring
Hair transplant scarring is a common concern for many people who undergo the surgery, and is a large reason why many individuals now opt for an FUE over an FUT transplant, as the former is much less invasive than the latter.
Most hair transplant scars will have faded substantially 10 years down the line. But poor closure technique can cause long-term visible scarring. This may not matter if you wear your hair long, but can be a problem when trying certain hairstyles.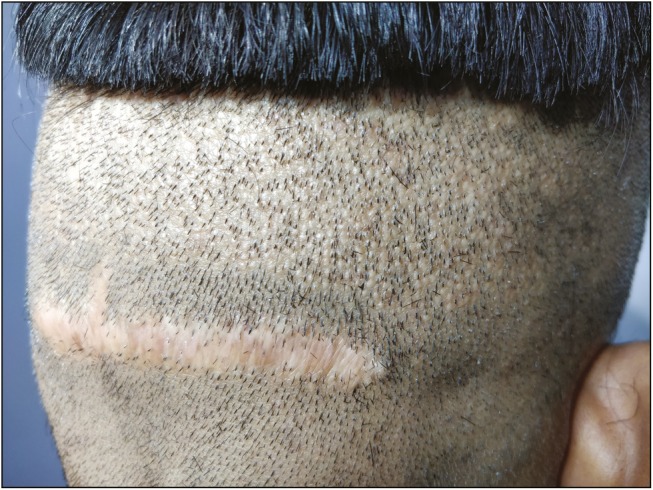 Insufficient hair grafts for future procedures
Hair transplant overharvesting happens when a surgeon overestimates the amount of hair grafts needed for a transplant, and therefore harvests too many from the donor area.
This can be a significant problem for many people as it can lead to scarring, as well as leaving insufficient hair grafts for future procedures.
It can also lead to patchy areas with no donor area to fill them.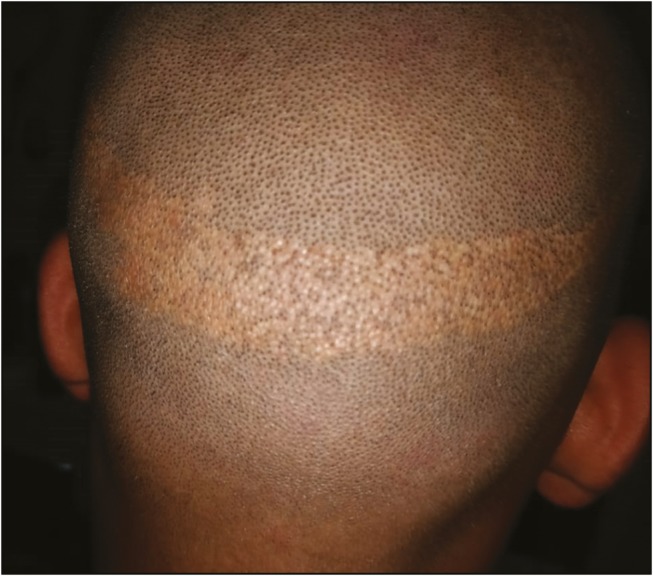 Aftermath of infection
If you have experienced a hair transplant infection during the first few weeks after a transplant, and it was not properly treated, there is risk of scarring, pigmentation of the skin, or even necrosis in the transplanted area.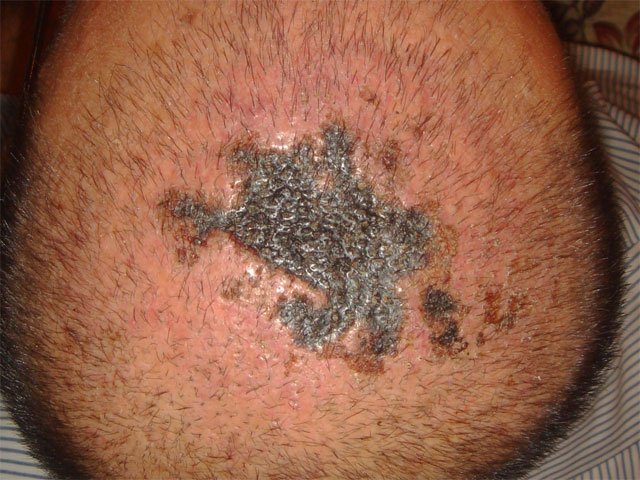 This does not disappear, as it scars the skin and affects the hair follicles from producing new growth.
Will I need a second hair transplant after 10 years?
Although most single performed transplants last a lifetime, according to the ISHRS, 31.9% of hair transplant patients receive more than one transplant to achieve the results that they desire [4].
Some common reasons that people may opt for a second hair transplant include:
Continuing hair loss on the surrounding areas of a transplant
Covering transplant scars
The desired result wasn't achieved the first time round.
It is common to be prescribed Minoxidil or Finasteride after your first hair transplant, as these medications can prevent further hair loss.
A period of between 3-5 years will usually pass before a second transplant is considered, as you need to allow time for new hair growth to form. This is due to the 2-4 year anagen (growth) phase of the hair [5]. If a second hair transplant is planned in advance, there should be at least a 12-month period between the procedures, to allow proper healing and growth.
Worried about the long-term success of your hair transplant?
If you've had a hair transplant, but you're still losing hair, we recommend consulting a doctor. Once any underlying conditions have been ruled out, we can help.
We offer consultations with our trichology team for post-transplant patients, and we also provide many hair loss treatments, including FUE, FUT, and Afro hair transplants for anyone looking to restore further hair loss after a transplant.
Book your free consultation at the Wimpole Clinic to find out more and ask the questions you really want to ask before a hair transplant surgery.
Sources:
The Wimpole Clinic offers FUE Hair, Beard & Eyebrow Transplants & Trichology.
Talk to a specialist ☎
020 7935 1861
.
Blog search
Book a consultation
Simply fill in your details in the form below and we'll get in touch with you shortly.