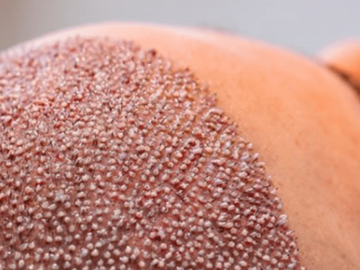 Hair Transplant Close Up: Photos, Videos & Results
Hair transplants are a safe bet for making your hair look fantastic. From afar, nobody can tell your hair transplant isn't your natural hairline. And it's very successful — worldwide, almost 70% of hair transplant patients get the look they want after just one procedure [1]. Many celebrities also have hair transplants to retain or restore their hair, thanks to their dramatic results: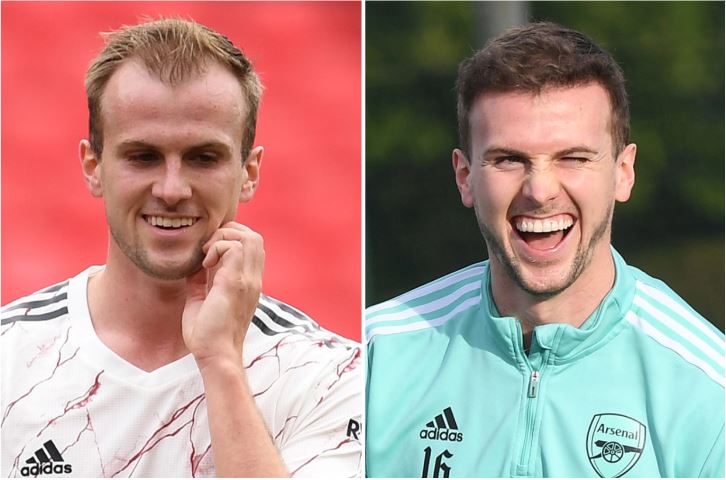 But is it possible to tell you've had a hair transplant close up? In this article, you'll learn what hair transplants look like up close, and whether they're visible or noticeable to others if they get a good glimpse of your transplant.
Is a hair transplant obvious up close?
Hair transplants heal with virtually zero scarring — especially if you opt for FUE — so it's impossible to tell you've had a hair transplant with the naked eye. The only visible sign is a thin scar on the back or side of the head if you have FUT. Growing your hair or getting scalp micropigmentation can easily hide this.
Some older types of hair restoration are more obvious when you look closely (or even from a distance). Hair plugs often create a doll-like appearance in comparison with more modern methods: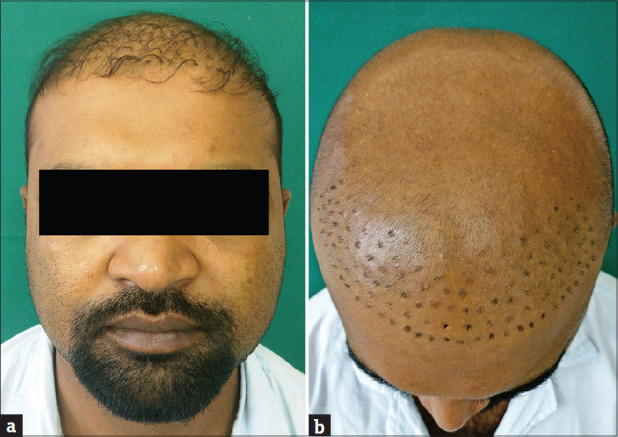 Patient with hair plugs, an outdated hair restoration method [2]
It's important to find out which method your clinic will use to restore your hair. In the UK, most clinics use FUE and FUT techniques to create a hairline that looks natural, even up close. Unregulated hair transplant clinics abroad may use older or less sophisticated methods.
Hair transplant close up photos
The look of your hair transplant will change as it heals. Initially, your hair transplant will be obvious even from a distance. Most patients choose to take a few days off work or wear a hat after a hair transplant to avoid any awkward questions.
But when it's healed, your hair transplant will look completely natural, even up close. Here's what you can expect:
Hair grafts close up
This strip of hair has been partially cut into individual hair grafts. The individual grafts are ready to be implanted into the thinning or balding areas of the scalp.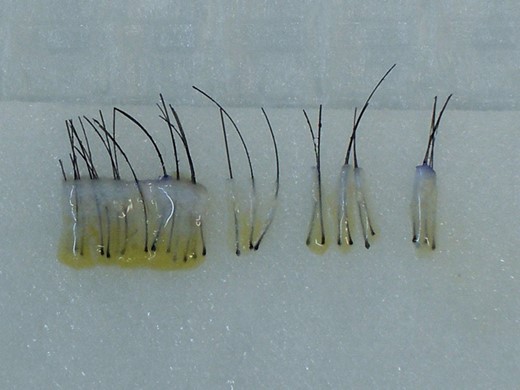 Watch: hair transplant surgery close up
See the FUE hair transplant procedure up close and in action:
Hair transplant close up: immediately after surgery
After surgery, your transplant will be a little raw, and may still bleed. Your surgeon will dress your wounds with gauze and bandages to keep it clean, dry, and free from hair transplant infection.
Within a day or so, your hair transplant will start to form scabs and crusts: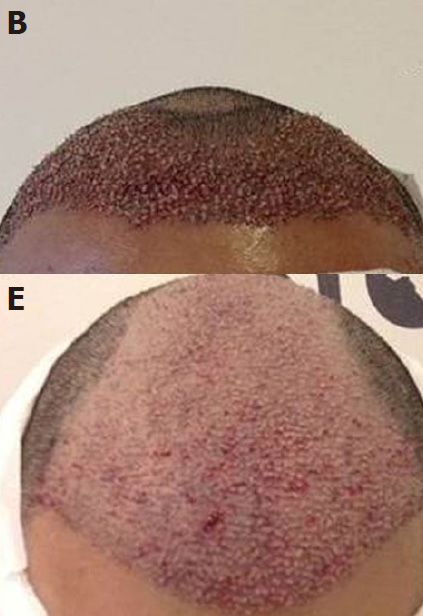 Hair transplant close up: 6 months after surgery
Six months after your hair transplant, it will be impossible to tell you've had surgery. You'll start to get an idea of what your hair will eventually look like around this time. These hair transplant before and after photos show the results you can expect after 6 months: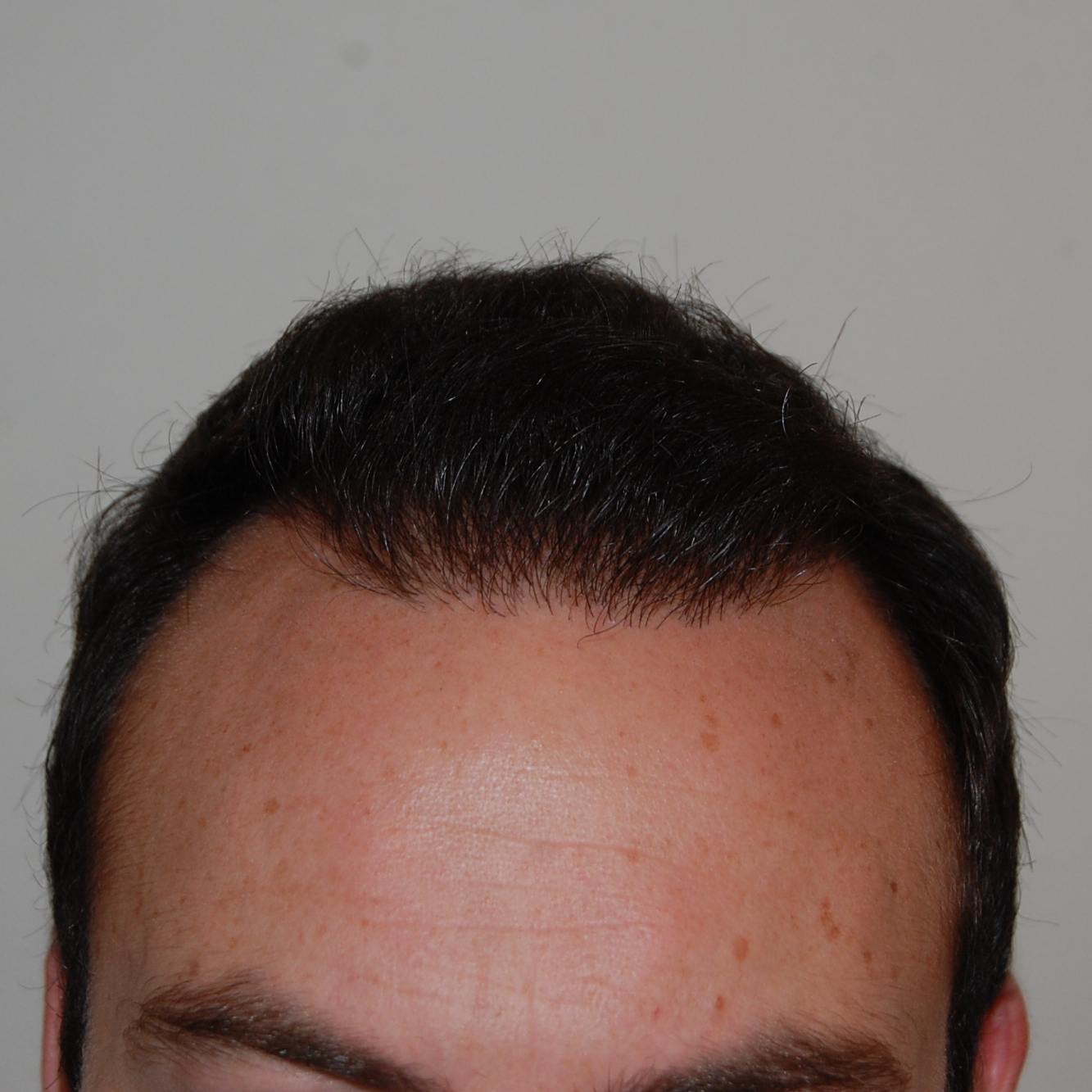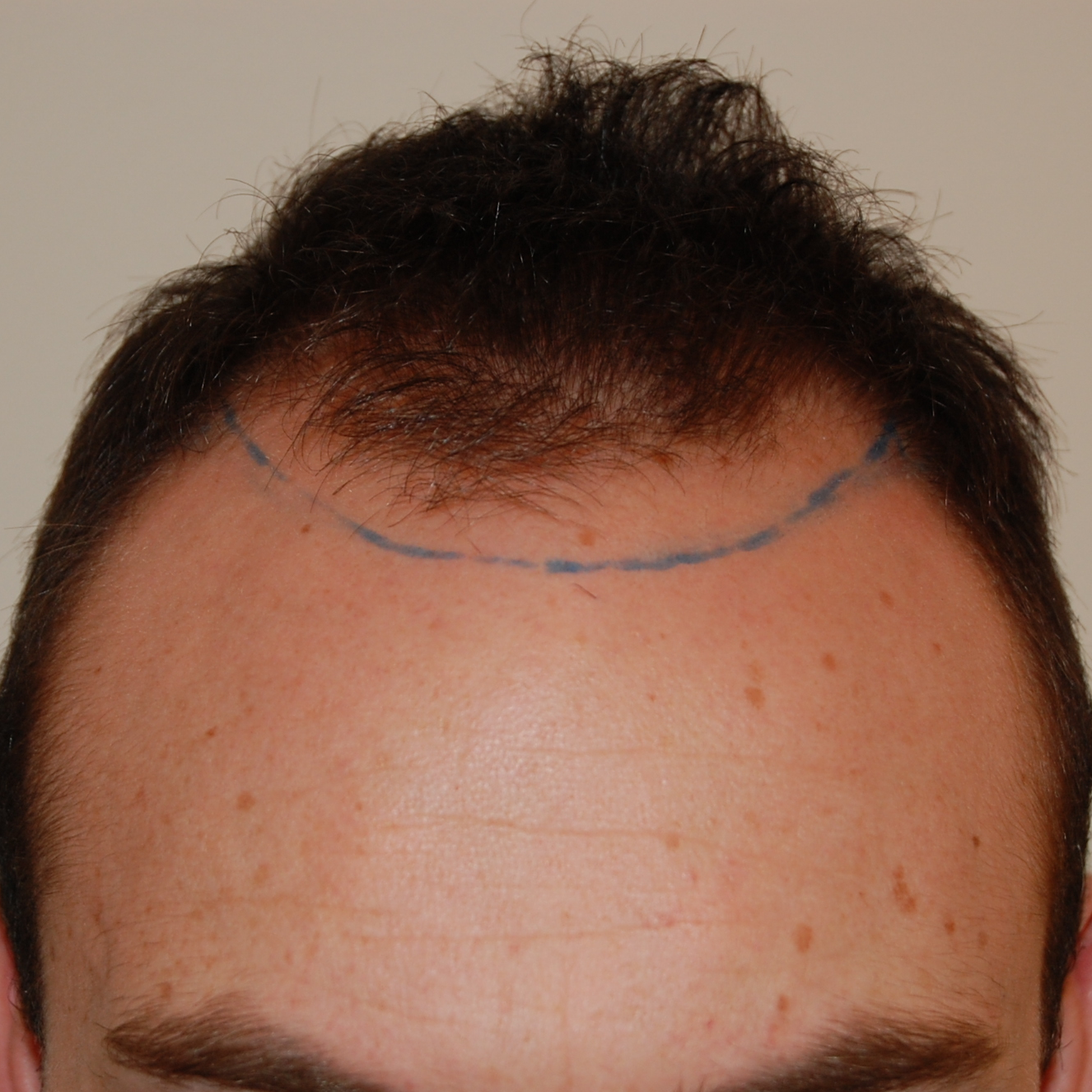 Hair transplant close up: 12-18 months after surgery
A year after your procedure, you'll start to see your final results: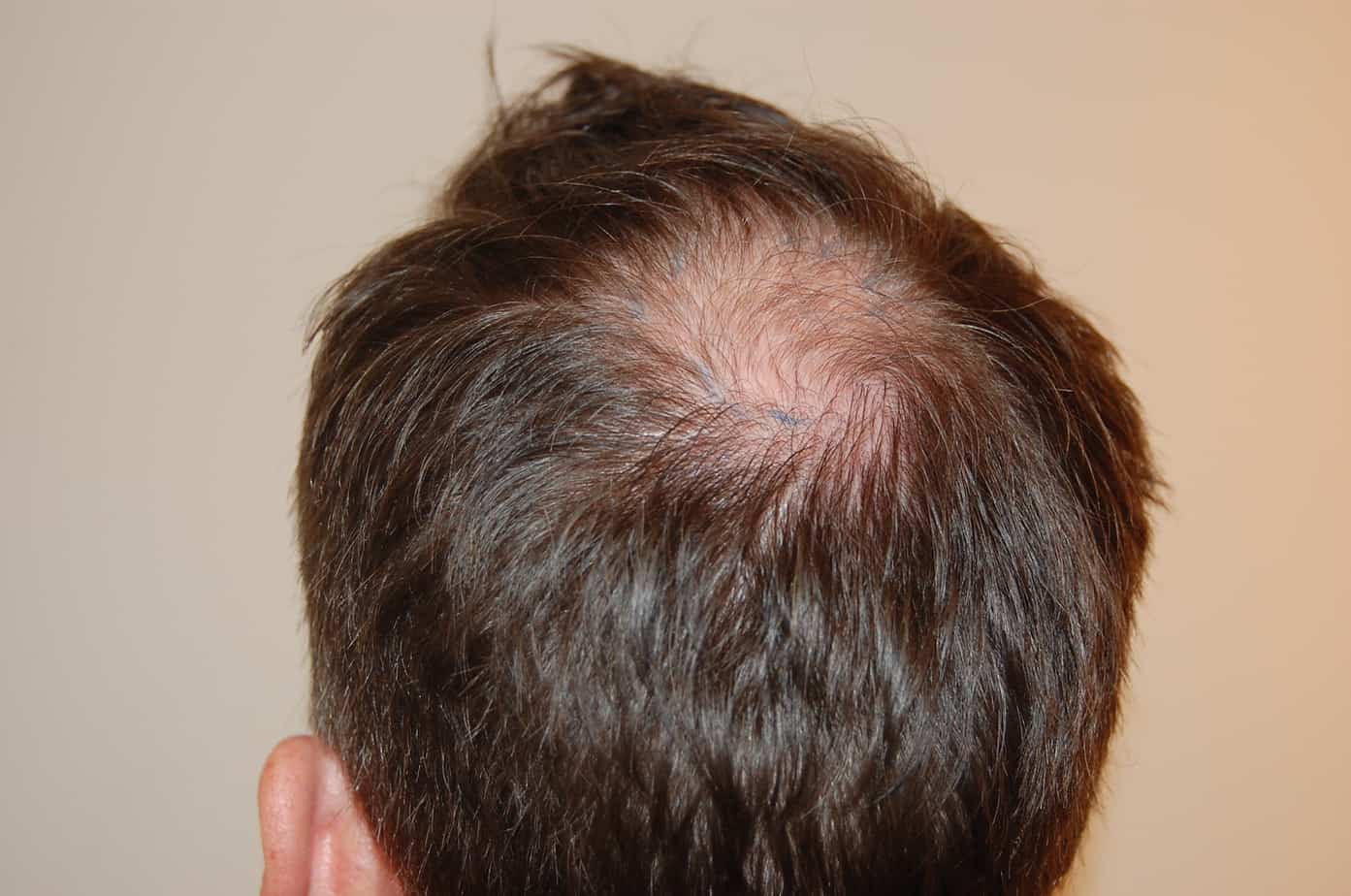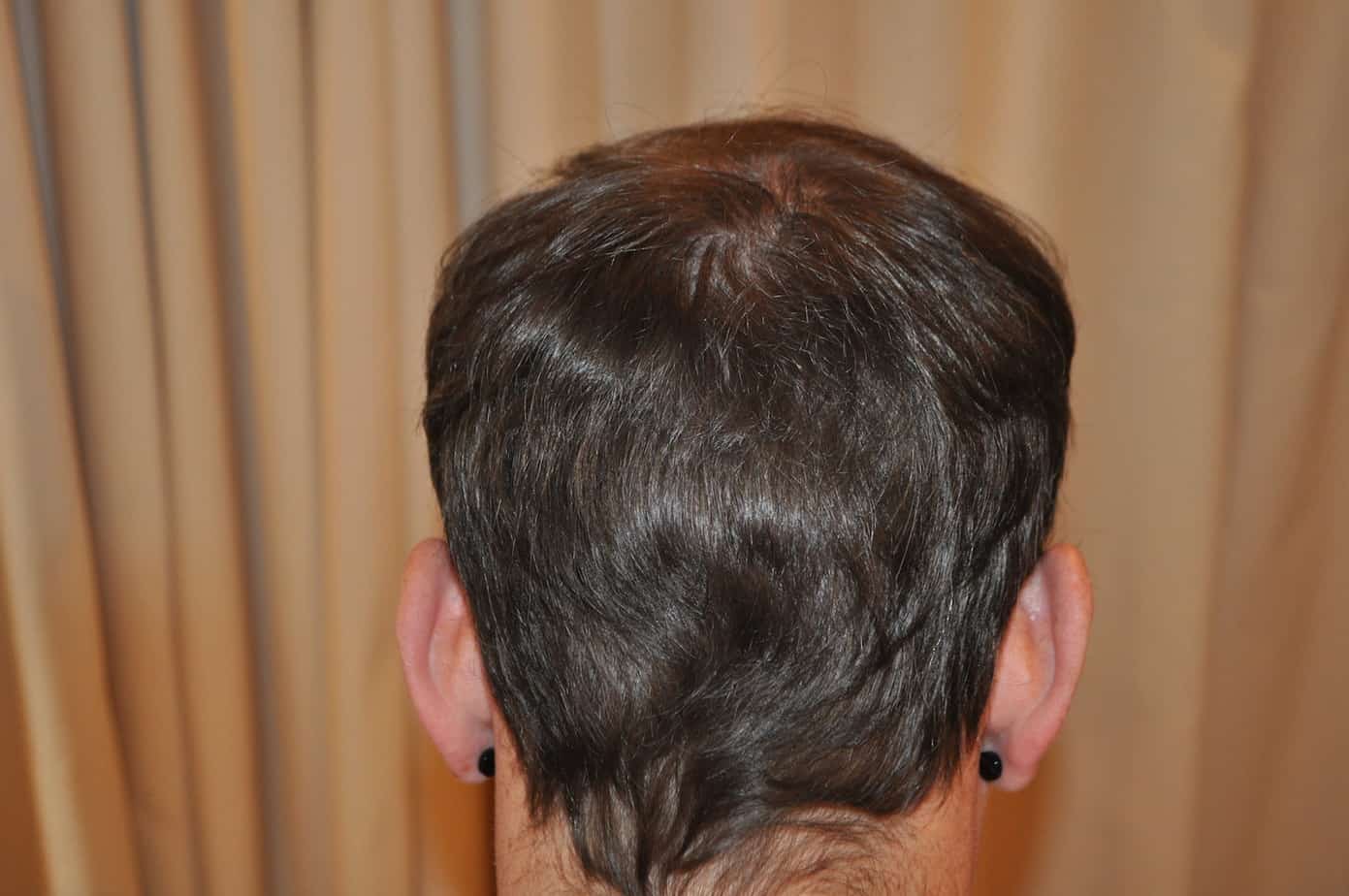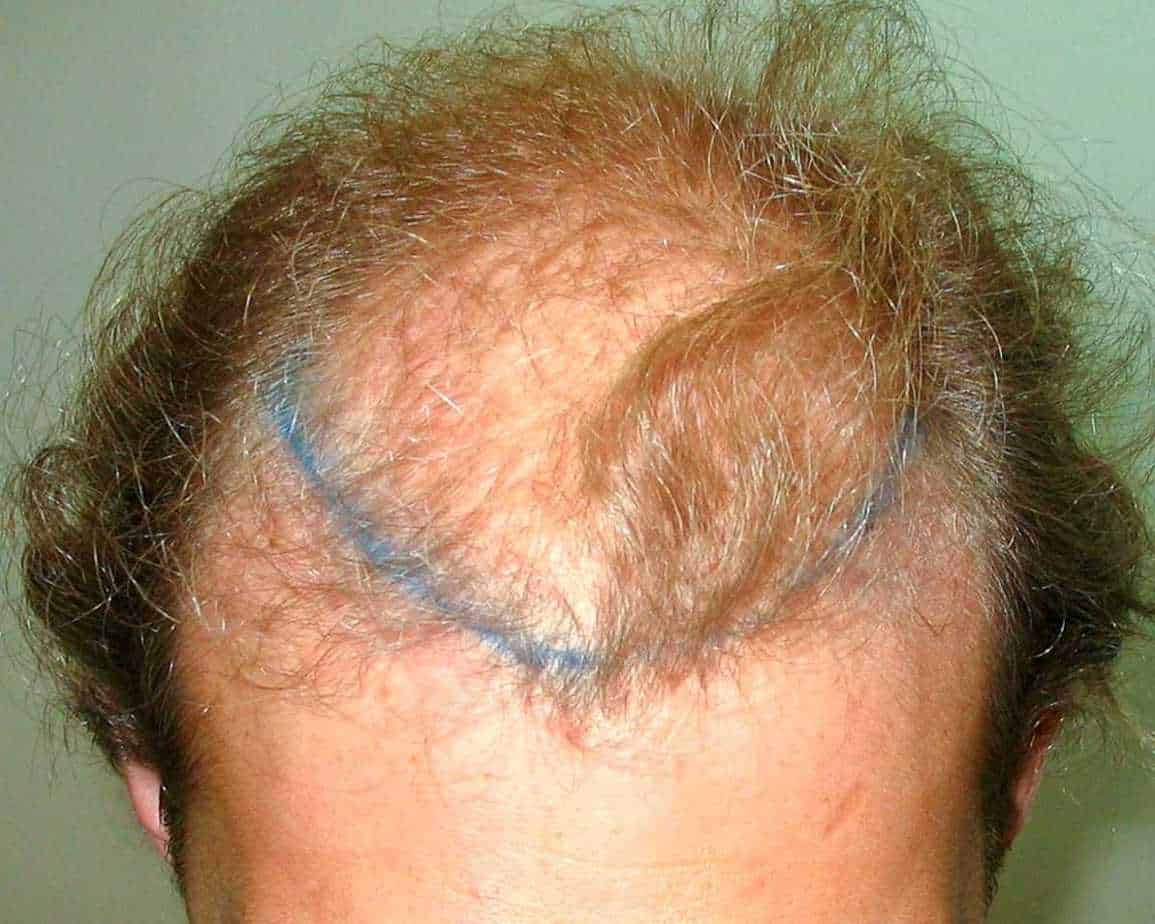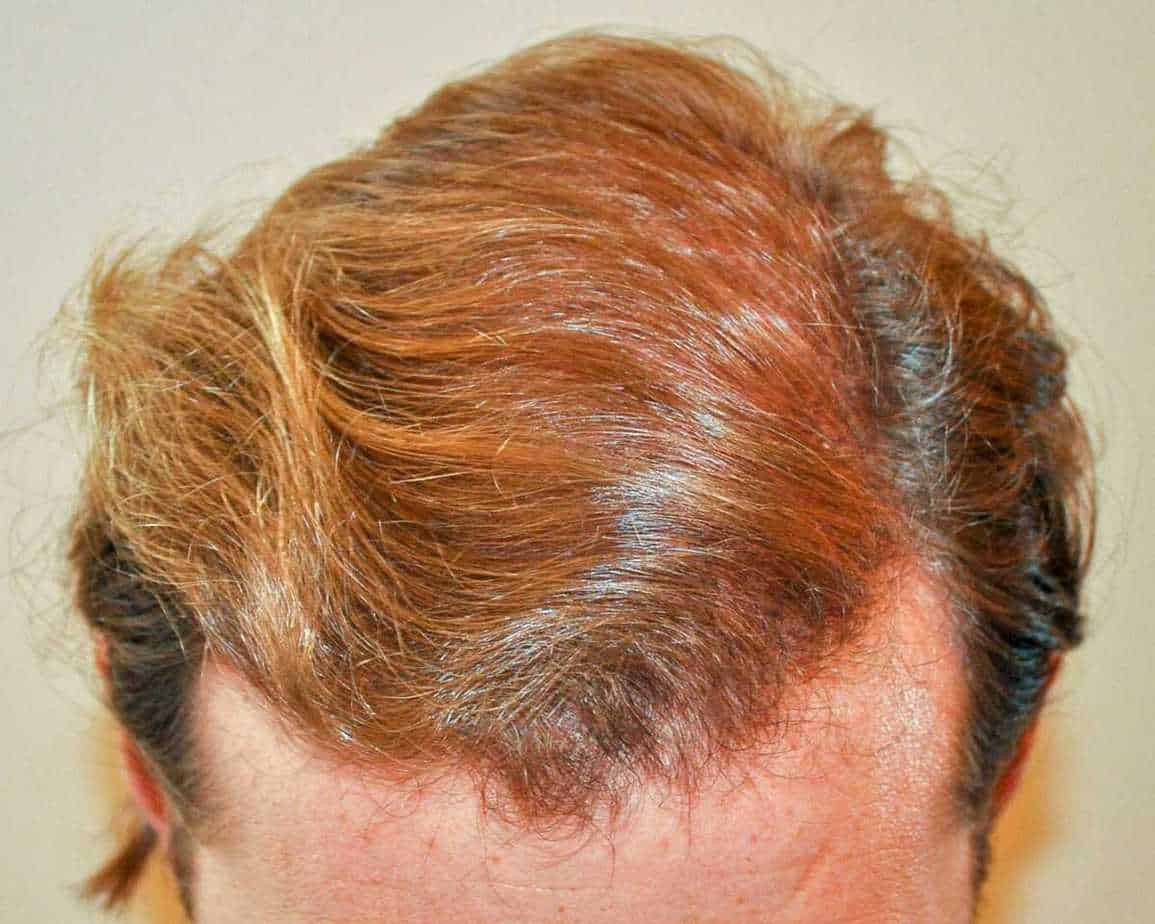 Close up hair transplant scarring
Some patients are concerned about hair transplant scars. And it's true that FUT procedures can leave a scar that's visible through closely cropped hair: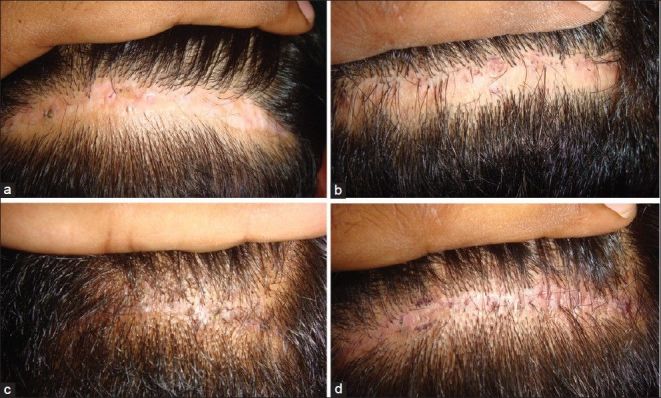 Double trichophytic closures can minimise FUT scarring (see image D above, compared with non-trichophytic in image A and single trichophytic in images B and C). If you're worried, ask your surgeon which type of closure they'll use.
Choose your hair transplant technique
FUE is the best option for those who want to get a hair transplant without anyone knowing. It also has a shorter recovery time than FUT — but it does tend to be more expensive. Learn more about the differences between FUT and FUE so you can decide which transplant type is best for you.
If you're ready to talk about your hair restoration requirements, book a free consultation at the Wimpole Clinic.
Sources:
The Wimpole Clinic offers FUE Hair, Beard & Eyebrow Transplants & Trichology.
Talk to a specialist ☎
020 7935 1861
.
Blog search
Book a consultation
Simply fill in your details in the form below and we'll get in touch with you shortly.