Book a Consultation
Simply fill in your details and we'll get in touch with you shortly.
FUT Hair Transplant
Harley Street, London
• 1 DAY PROCEDURE
• LESS EXPENSIVE THAN FUE
• NATURAL LOOK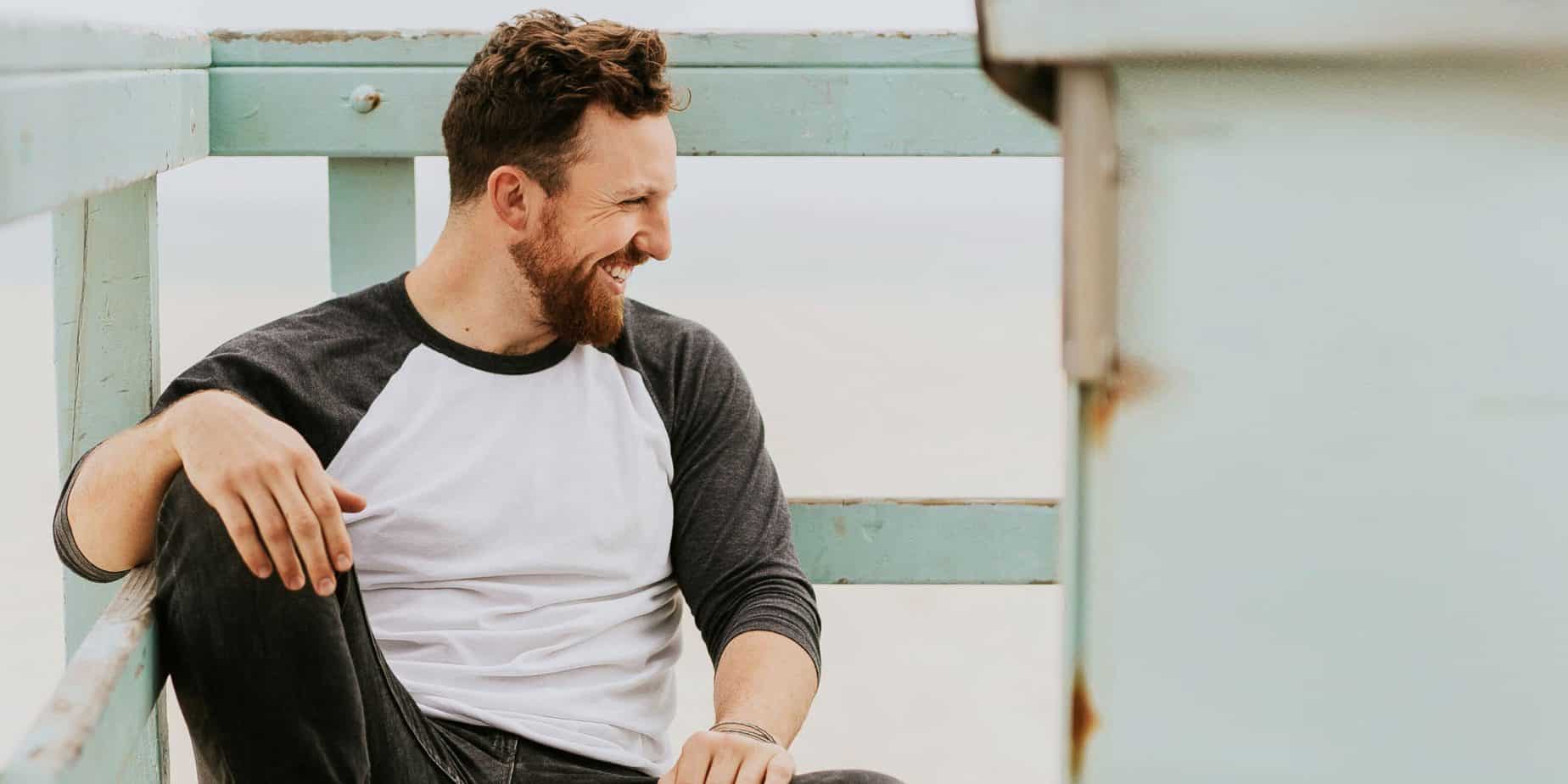 FUT Hair Transplant
Harley Street, London
• 1 DAY PROCEDURE
• LESS EXPENSIVE THAN FUE
• NATURAL LOOK

Book a Consultation
Simply fill in your details and we'll get in touch with you shortly.
FUT Hair Transplant London
An FUT hair transplant is a 1-day hair restoration procedure. Your FUT hair transplant will take place in our London clinic, where our qualified, experienced consultants and surgeons will restore your hair, giving you newfound confidence in your look.
We're proud to have won the FUT Hair Transplant Clinic of the Year 2022 and 2021. Our team, led by principal surgeon Dr. Michael May, has played a significant role in developing the revolutionary FUT transplant technique — making hair transplants more accessible for everyone.
Our patients are at the centre of everything we do. That's why we're so highly rated on both Google and TrustPilot. Read on to find out more about getting an FUT hair transplant in London at the Wimpole Clinic.
What is FUT hair transplant?
FUT (Follicular Unit Transplantation), also known as FUSS (Follicular Unit Strip Surgery) is one of the two modern and efficient ways of conducting hair transplants. While the other method, FUE transplant is increasing in popularity, FUT can provide excellent and long-lasting results. It is ideal for candidates seeking a more affordable hair restoration solution, or those who are experiencing limited hair availability in the donor area due to the higher rate of follicle survival.
In the same way as all methods, healthy hair follicles are taken from where you still have plenty – the donor area – and reimplanted where the hair is thinning. FUT is suitable for candidates who have and plan to wear their long which will cover the single scar the procedure leaves.
FUT is especially recommended to patients experiencing significant hair loss and balding around the crown area.
How does FUT hair transplant work?
FUT hair transplants are performed under a local anaesthetic. You will also be offered a mild sedative so you are fully comfortable and pain-free throughout the procedure.
Your surgeon will extract a thin strip of skin (less than 1.5 cm) from the donor area you have chosen, where you have plenty of hair. This thin strip will then be cut into small pieces. The separated hair follicles will then be reimplanted in very small puncture holes made in the problematic areas of your scalp with high precision micro-equipment. Once the procedure has been completed your surgeon will close the wound in your donor area, leaving behind only a thin scar which will fade with time.
Why choose an FUT hair transplant?
FUT surgery is a very popular hair restoration choice among people of all ages, genders and hair types. That's because:
It's more affordable than FUE surgery
You don't need to crop your hair short for surgery
It works even if you've experienced significant hair loss
It has brilliant success rates in afro hair
FUT has a 97%-100% success rate at the Wimpole Clinic
FUT hair transplant process
Donor harvesting
The first step in this procedure is the removal of the donor strip. After this, the tissue is sutured together using a trichophytic closure. This leaves a neat surgical scar which is easily concealed if the hair is kept longer than approximately 1cm in this donor area. The trichophytic closure allows some hair to grow through the scar tissue, minimising its visibility.
Graft preparation
Skill and efficiency are required to dissect the donor tissue under a microscope into individual grafts. The dissection creates small neat grafts in their natural groupings of 1-3 hairs. This enables the use of the smallest possible incision into which the grafts are placed which, in turn, means better graft survival.
Creating recipient sites
Whilst the grafts are being prepared the recipient sites are created. This requires the surgeon to make around 3000 tiny incisions in your scalp. These are prepared to ensure maximum survival of the grafts and minimal trauma to pre-existing hair.
Our Specialists
Dr. Michael May (GMC No: 1642315) is the Medical Director and Principal Surgeon of the Wimpole Clinic. He has 25…
What is the difference between FUT and FUE hair transplant?
FUT isn't the only hair transplant technique available. You can also choose an FUE procedure.
Both FUT and FUE offer great results in terms of success rates and longevity. However, there are key differences between the 2 procedures that patients should consider before deciding which method they want to use. This includes differences in cost, appearance, recovery time and the surgical procedure itself.
See a detailed comparison of FUT and FUE hair transplants.
Is FUT right for me?
To tell if you are a good candidate for this type of hair transplant you need to have a consultation with one of our specialists. After an examination they will guide you towards the most appropriate hair transplant option.
FUT works best for patients who suffer from androgenic alopecia – men with male pattern baldness and women with female pattern baldness (normally concentrated on the top of the head). It is also recommended that you are older than 25 for this procedure as your hairline has not yet properly set before this age.
How many grafts will I need?
The number of grafts required will largely depend on the extent of your hair loss and your desired outcome. We usually refer to the Norwood Scale for men and the Ludwig Scale for women to provide an estimation of the number of grafts. This is all covered extensively during a free consultation.
Amy Monks's FUT hair transplant review
I chose to have an FUT transplant to lower my fivehead down to a forehead. I was nervous on the day but James the consultant made me feel entirely at ease and talked me through everything thoroughly. The surgeons then took the time to design my hairline exactly how I wanted it and made sure I was happy before continuing. The incision of the donor area was virtually pain free thanks to the anaesthetic, as was the rest of the procedure. I cannot recommend this clinic enough.
See FUT hair transplant London results
FUT hair transplant recovery
Recovering from an FUT hair transplant takes time — but taking it easy after surgery is a great way to ensure you get results.
While you're recovering, we recommend that you:
Take at least 1 week off work, or ideally 2
Follow our FUT aftercare regime closely
Avoid excessive itching or trauma to the grafts and donor area
Don't do any vigorous exercise until your scalp is fully healed
Prepare yourself for what to expect during FUT transplant recovery
FUT hair transplant aftercare
Every Wimpole Clinic patient is provided with an aftercare pack that contains information on how to look after your transplanted hair. In addition to this, your FUT hair transplant aftercare pack will also contain specialist products such as shampoos that will aid in the healing and recovery process.
We also include:
3 day post procedure visit for a hair wash
24 hour surgical hot line for aftercare
Shampoo
Hair blood test
Neck pillow and pillow cover
Paracetamol and anti-swelling tablets
Post-operative care notes
Baseball cap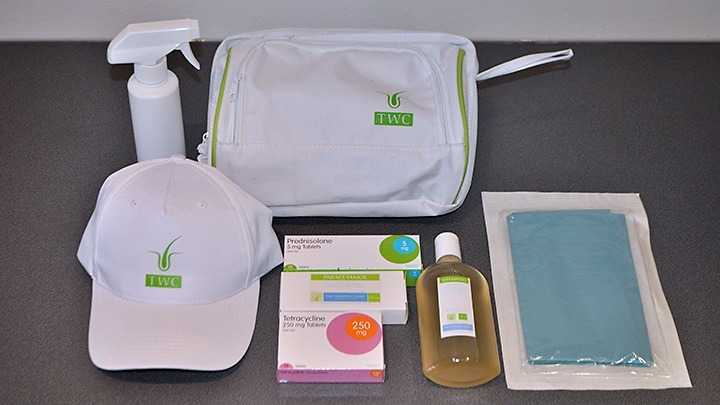 Get an FUT hair transplant London at the Wimpole Clinic
Our Harley Street clinic has some of the highest FUT hair transplant success rates around. Led by Principal Surgeon Dr. Michael May, our experienced team is committed to getting incredible results.
Choose an FUT hair transplant at the Wimpole Clinic and get:
Free consultation
Full trichological exam to determine the cause of your hair loss
Personalised treatment plan
Advice, surgery and aftercare from a clinic with more than 45 years' experience
Aftercare pack to help you recover
On-hand consultant to answer any questions or concerns you have
Use the form below to book your consultation for an FUT hair transplant in London today. Start your hair restoration journey with one of our seasoned hair transplant consultants.
We are registered with, members of, or recommended by:
Book a consultation
Simply fill in your details in the form below and we'll get in touch with you shortly.
Latest Articles
Recommended Articles