5 Hair Transplant Regrets (And How To Avoid Them)
Whether patients have hair transplant regrets or not depends entirely on the individual and their experience. Many hair transplants go smoothly; some don't.
In 2022, the ISHRS reported that 6% of hair transplant repair cases were due to a black market hair transplant failure [1]. This gives a glimpse into a small fraction of hair transplant regrets, and how they could have been avoided.
This article will look at hair transplant patients and their regrets, and how you can avoid having your own hair transplant regrets.
Do patients regret hair transplants?
When looking at testimonials and individual experiences, you'll find that the majority of patients don't regret their hair transplants. They have opted for the surgery for a reason, with 37% of patients choosing surgery for social and/or dating reasons [1]. If successful, hair transplants usually improve the patient's quality of life.
Thousands of Wimpole Clinic hair transplant patients have been extremely satisfied with their results, with football star Rob Holding among them. Rob Holding had a hair transplant with the Wimpole Clinic due to male pattern baldness which was affecting his confidence, and his testimonial shows his satisfaction:
"I struggled so much with my hair and self-confidence. Wimpole Clinic treated me so well and I am so happy with the results, I could not recommend them enough."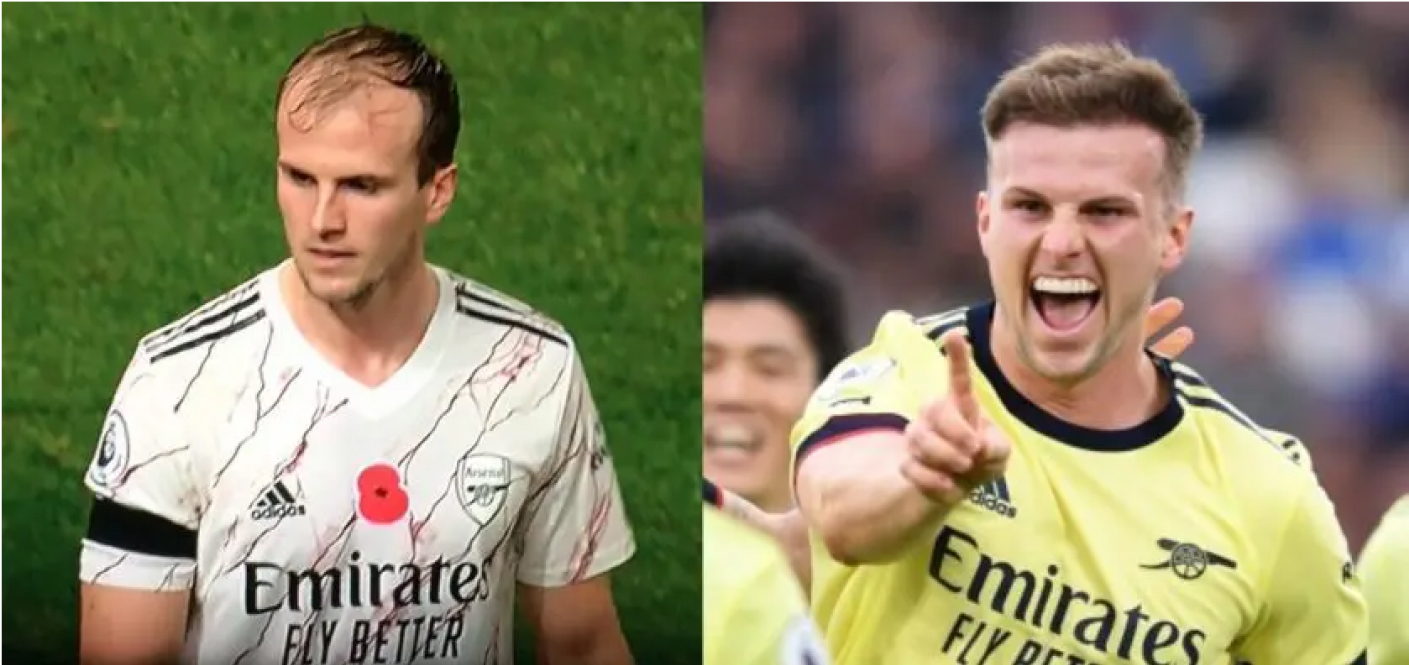 No regrets — Rob Holding after his hair transplant from the Wimpole Clinic
Of course, some people may have previously had a bad experience due to negligent clinics or black market procedures. Patients who opt for reputable clinics are likely to have more successful, long-term results.
One Wimpole Clinic patient shared their unfortunate hair transplant encounter with a different clinic:
'I had a relatively bad experience at another hair transplant clinic last year but after talking to Wimpole I was sure that I wanted to go ahead with another procedure. They made me feel extremely comfortable all the way through and after the initial injections, I felt no pain at all."
Why do some patients regret their hair transplant?
There are many reasons why someone may regret having a hair transplant. However, these reasons are often due to a lack of knowledge beforehand. A good clinic will ensure that you have all the necessary information prior to your hair transplant.
Below is a list of the most common hair transplant regrets.
1. Using a cheap, shady clinic
Finding a legitimate, quality-controlled clinic rests entirely in your hands, which is why it is so important to do your research on how to spot a shady clinic. There are many clinics out there who are looking to offer you a quick deal which will inevitably lead to poor results as well as a large hole in your wallet.
Many people who have undergone a hair transplant regret choosing a clinic without doing their research first. They may end up having a bad experience such as excessive hair transplant scarring, a hair transplant infection, or graft overharvesting.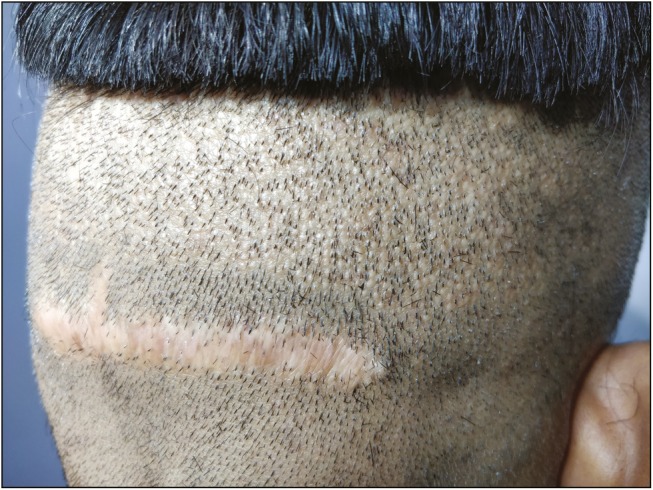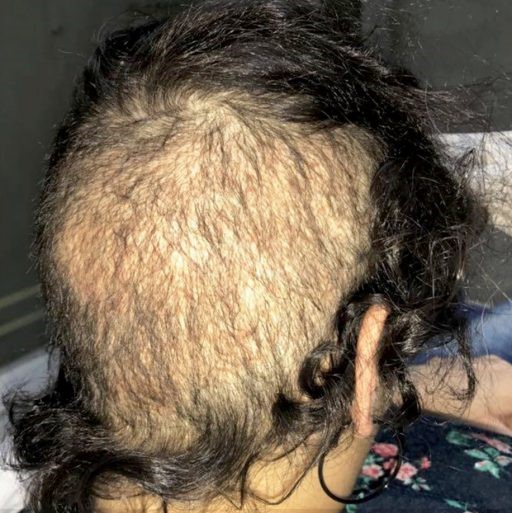 Left: excessive scarring from FUT surgery. Right: overharvesting in a female patient.
Hair transplant cost is an indicator of quality. Though it can be tempting to choose the clinic who is offering you an extremely low price as well as quick results, trust your instincts — if it seems too good to be true, it probably is.
2. Lack of research about procedure types
Before opting for any restorative surgery you should do your research to ensure you are making the right choice for you.
Rushing into a hair transplant could end with physical, emotional, and financial unhappiness. Some people regret their lack of research regarding clinics and FUE vs FUT procedures, which can lead to choosing the wrong procedure or overpaying for your surgery.
You should ensure that your research first focuses on whether you would actually benefit from a hair transplant and if there are any other suitable options to try first, such as Minoxidil or Finasteride, whilst also researching reputable clinics to avoid hair transplant complications.
If your surgery wasn't performed professionally, or you have suffered problems, seek expert advice on what to do if your hair transplant goes wrong.
3. Having unreasonable expectations
When people haven't done their research or they don't use a competent surgeon, they may go into the procedure with a number of false expectations.
A common misconception is that you will see immediate growth; this isn't true. The hair transplant recovery timeline shows that hair takes a number of months to grow after a transplant, with 60% of new hair growth appearing at around 6-9 months [2].
After the transplant, those who don't understand the hair growth cycle may be disappointed when they don't have a full head of hair immediately. With research, they would have found that the only transplant to get immediate (though less natural-looking) results is an artificial hair transplant.
Another misconception is that you will have thick, dense hair even though you didn't before. A hair transplant can only be performed by using hair from your body, and so wherever the donor site is on your body will determine the density of hair implanted onto your head. Because of this, people may be disappointed when they come out of surgery and find that their hair is still thin.
4. Neglecting aftercare
One thing that many people wish they'd known before opting for a hair transplant is that hair transplant aftercare is imperative to its success. You must practise proper hygiene and maintenance to avoid infections and permanent scarring down the line.
Those who don't properly care for their hair transplant may regret the poor results, and are more likely to need a second hair transplant at some point.
5. Having a hair transplant too young
With 25% of males experiencing androgenetic alopecia as young as 21, it can be extremely tempting to correct any hair loss as quickly as possible to avoid embarrassment and low self-esteem. However, there are alternative hair loss treatments available and a hair transplant should be a last resort [3].
There's no way to predict hair loss which may occur in the future. Undergoing a hair transplant too soon may not be necessary if you can manage hair loss with other solutions like Minoxidil and Finasteride.
How to avoid hair transplant regrets
To avoid hair transplant regrets, you should:
Conduct in-depth research about which procedure will work best for you
Choose a reputable clinic with a skilled, experienced surgeon
Practise high-quality aftercare to avoid infection and scarring
Avoid rushing into surgery when it may not be needed.
You should also look at your budget. Cost is a key factor of a quality hair transplant, so you must decide whether this is an affordable procedure. Opting for a cheap hair transplant to save money will almost always end badly. So it's often better to choose a good value hair transplant on finance rather than trying to cut corners.
Remember, a good hair transplant isn't cheap, and a cheap hair transplant isn't good.
Do you have hair transplant regrets?
If you've had a hair transplant that didn't go as planned, we can help. Our expert team of trichologists and hair transplant surgeons are on hand to fix your bad hair transplant, or answer any questions or concerns you may have about a future procedure. Check out our list of questions to ask before your hair transplant surgery to help you get the best out of your free consultation.
Our treatments include:
Book your free consultation with the Wimpole Clinic today to learn more.
Sources:
The Wimpole Clinic offers FUE Hair, Beard & Eyebrow Transplants & Trichology.
Talk to a specialist ☎
020 7935 1861
.
Blog search
Book a consultation
Simply fill in your details in the form below and we'll get in touch with you shortly.