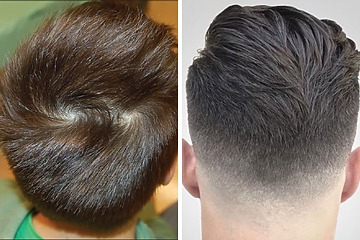 Double Crown Vs Balding: Differences, Symptoms, Treatments
A double crown happens when a person has two whorls on the top of their head. It's a relatively rare condition — studies suggest a double crown may affect around 5% of white people, though the rate is far higher in the black population [1-3].
The crown is a common area for hair loss, especially in men with male pattern baldness. So what does this mean for people with double crowns? In this article, you'll learn:
what a double crown looks like
causes of a double crown
how to tackle balding when you have a double crown.
What does a double crown look like?
The appearance of a double crown can vary widely from person to person. It doesn't always look like two distinct crowns on the scalp. This baby has a double whorl, but it's not obvious; as their hair grows longer and thicker, it may be disguised naturally: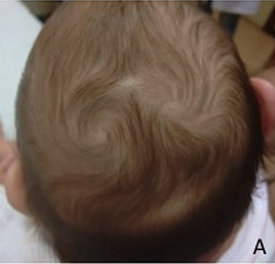 These adults, meanwhile, have more obvious double crowns. The colour of their hair contrasts with their skin tone, making double whorl stand out more: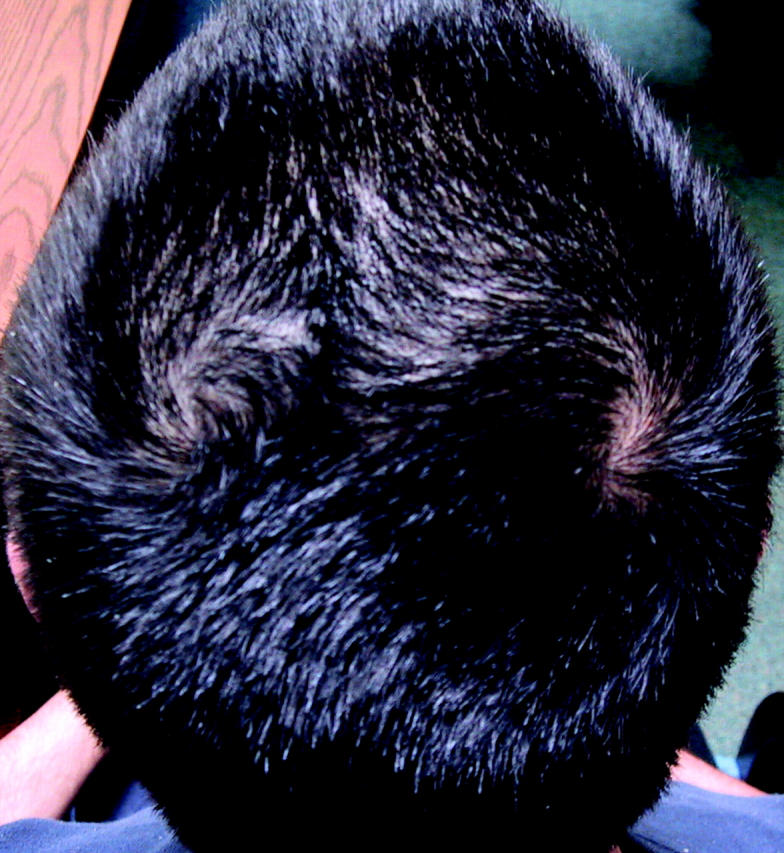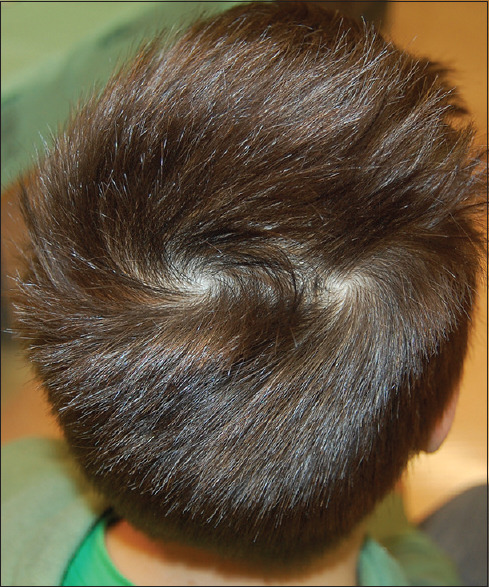 What causes a double crown?
Double crowns are hereditary. One study found that double crowns were present in 3 generations of the same family, suggesting a genetic element to this characteristic [4].
You're usually born with a double crown; they rarely develop over time. One study has linked double crowns with neuropsychiatric symptoms like hyperactivity and slow language acquisition [5]. But this link needs to be researched further.
Is a double crown a sign of male pattern baldness?
Not necessarily. A double crown can create the appearance of thinner hair, due to having two central points instead of one. But they're not signs of baldness in themselves. As the photos above show, it's possible to have a double crown and still have thick, healthy hair.
But some people with double crowns are susceptible to balding and thinning, just like other men. Those with double crowns may also experience hair loss or thinning not just on the crowns themselves, but also in the area between them.
Is it a double crown or male pattern baldness?
If you're balding, you'll probably notice hair loss in the shower and see strands of hair on your pillow in the morning. A double crown without balding won't show any signs of hair loss.
Photos may also help you tell the difference. If you're balding, the thin area will expand over time, while a double crown will look the same. Try to compare photos of clean, dry hair — if your hair is wet or greasy, this may make thinning look worse.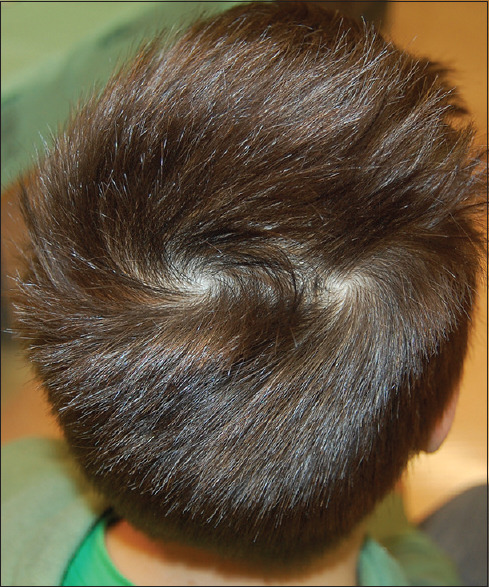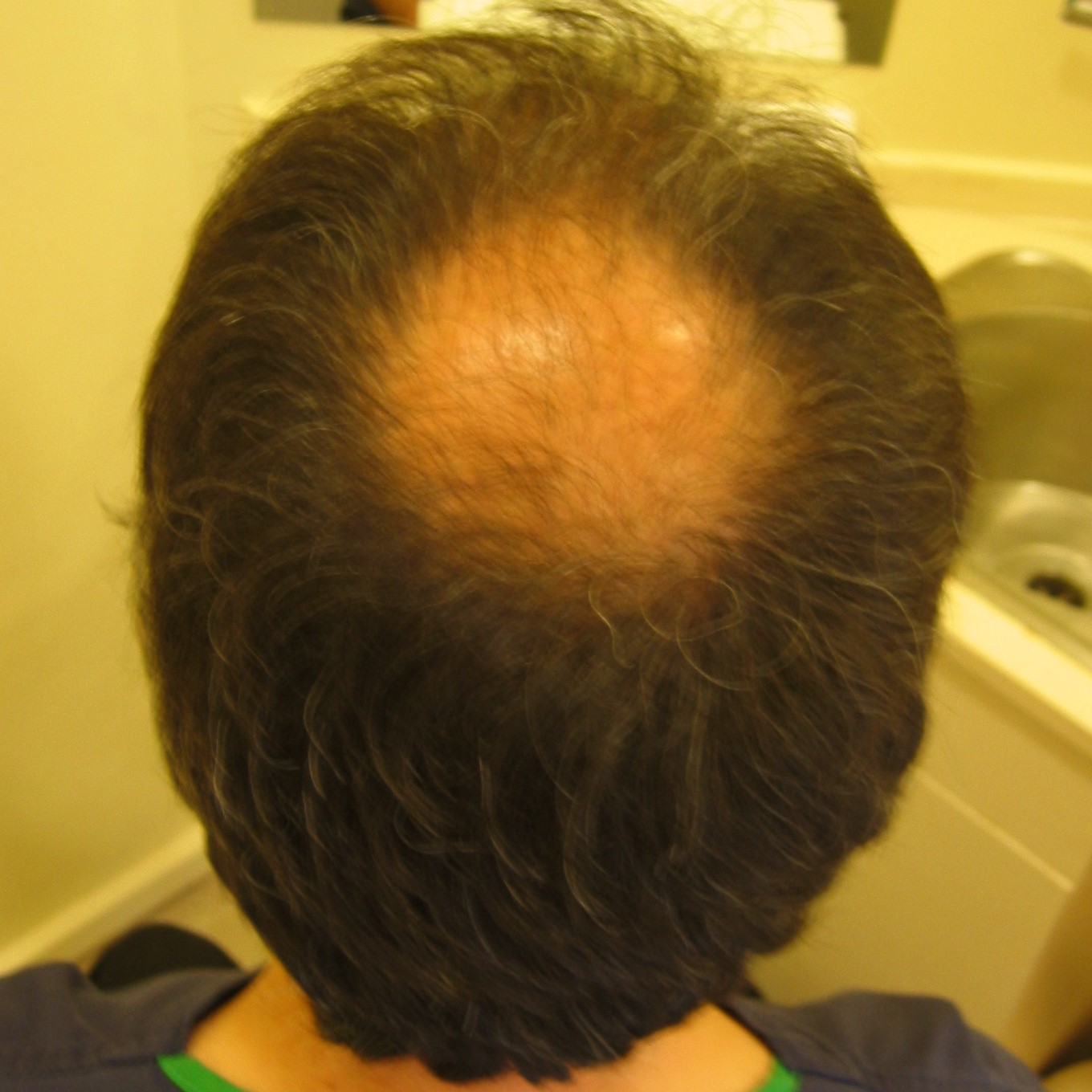 Left: double crown. Right: crown hair loss characteristic of male pattern balding.
If you're still not sure, book a consultation with a trichologist. They'll conduct a thorough hair and scalp exam to find out if you're losing your hair, and assess the extent of your hair loss. We offer free consultations to all our patients so you can find out if the Wimpole Clinic is right for you.
What to do if your double crown looks like balding
People with naturally thin hair are more likely to have a double whorl that looks like a bald spot on the crown. Sometimes, this is nothing to do with hair loss — it's just your natural hair pattern.
In these instances, a crown hair transplant is the best way to tackle your double crown. The best hair transplant surgeons have the skill to extract follicles from your safe donor area and insert them into your double crown, creating denser, thicker hair at the vertex. Find out how much a crown hair transplant costs.
If you're not ready to try surgery, you can also camouflage your double crown with a new haircut or style. Try a slicked-back pompadour or swept-over undercut to hide your double crown.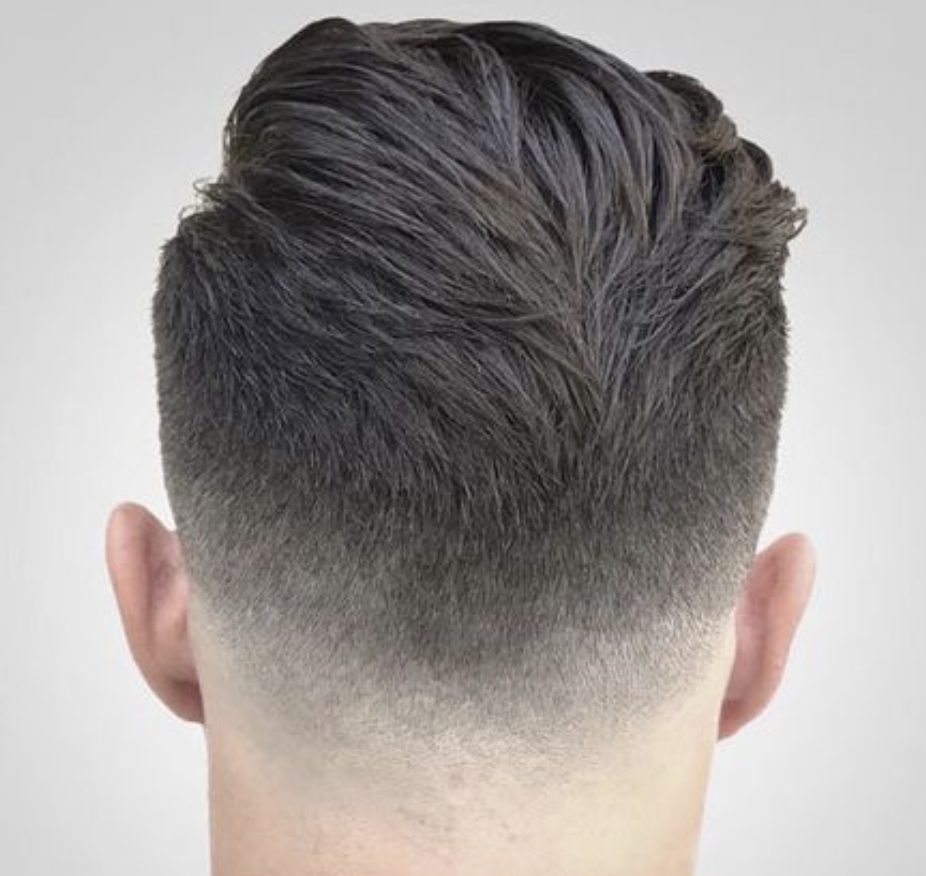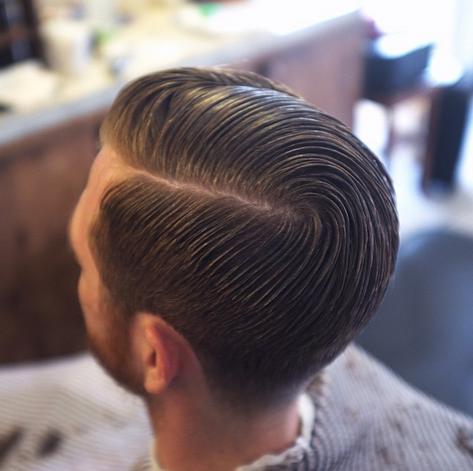 How to tackle balding on a double crown
A crown hair transplant can also be a great choice if you have crown hair loss. But it's not the only option. Non-surgical hair loss treatments like Finasteride or Minoxidil can help stimulate regrowth on the crown. In fact, these treatments often reap better results for those with crown hair loss than those with a receding hairline [5-6].
To find the best treatment plan to tackle your hair loss, book a free consultation at the Wimpole Clinic.
Sources:
The Wimpole Clinic offers FUE Hair, Beard & Eyebrow Transplants & Trichology.
Talk to a specialist ☎
020 7935 1861
.
Blog search
Book a consultation
Simply fill in your details in the form below and we'll get in touch with you shortly.