Hairline Transplant Specialists
Receding hairlines affect people of all ages and genders, so more people are opting for hairline transplant procedures. It's the most common hair restoration procedure worldwide, offering safe, permanent results for thousands of patients every year.
The Wimpole Clinic is one of London's most established hairline transplant clinics. We've been pioneering and performing FUT and FUE hairline transplants from our flagship Harley Street clinic for almost fifty years. So if your hairline is receding and causing you to lack confidence, we can help.
We've been named FUE Hair Transplant Clinic of the Year for a third year running. Led by principal surgeon Dr Michael May, the Wimpole Clinic is one of the UK's most trusted and acclaimed hair transplant clinics. Find out how we can transform your look with a hairline transplant below or by booking a free consultation.
What Results Can I Expect From A Hairline Transplant?
About Hairline Transplants
What is a hairline transplant?
Your hairline is where your hair meets your forehead. Many people — especially men experiencing male pattern baldness — find that their hairline recedes over the years, ageing them prematurely and making them self-conscious.
A hairline transplant restores the hair along your forehead and temples, making you look younger and feel more confident. Using modern hair transplant techniques, surgeons can give you a natural, age-appropriate hairline that suits you. If you're experiencing hair loss at the top of your head, a crown hair transplant may be more appropriate.
How does a hairline transplant work?
Hairline transplants can be performed with both FUE and FUT techniques. Both procedures involve removing hair from your donor area (an area on the back or side of your scalp where hair follicles are growing healthily) and implanting it in the gaps along your frontal hairline.
Both procedures rely on you having healthy hair in your donor area. So hairline transplant isn't appropriate for people with certain hair loss conditions, such as alopecia areata. The key difference between FUT and FUE is in how the hair grafts are harvested. FUT involves extracting a strip of skin and cutting it into individual grafts, while in FUE, the grafts are removed one-by-one.
Why choose a hairline transplant?
A hairline transplant creates a full, flattering hairline across your forehead — so it's one of the most popular hair transplant procedures. Here's what you can expect from your Wimpole Clinic hairline transplant:
Modern transplant techniques performed by experienced surgeons
Fantastic patient care in our state-of-the-art facilities
A full, even hairline in as little as 6 months
Free, honest advice from our consultation team
Your procedure will be complete in less than a day
Hairline transplant success rate of 97-100%.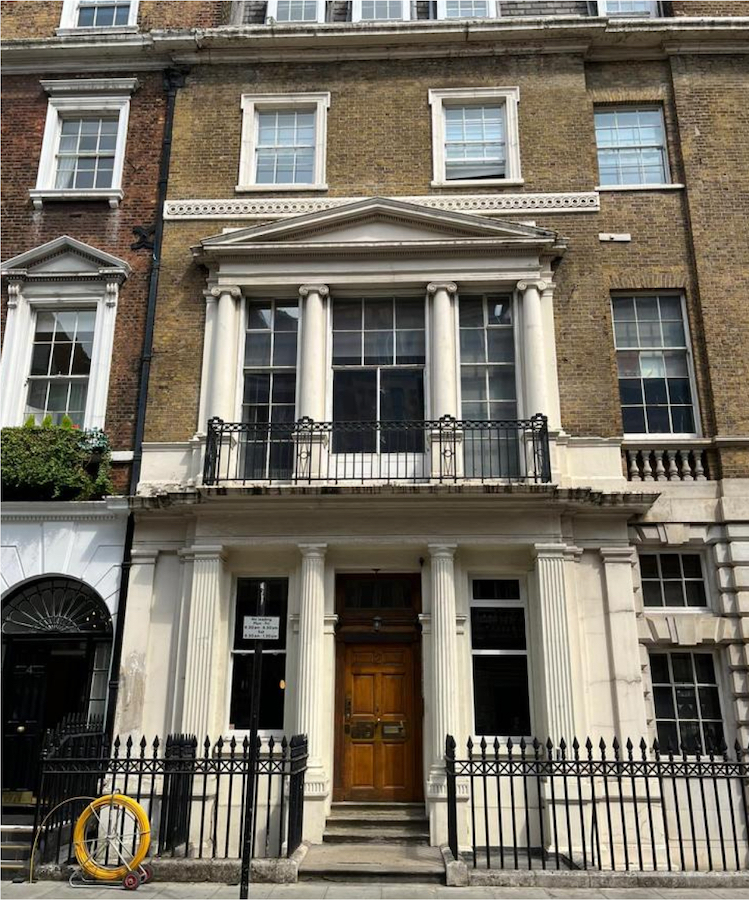 Hair Transplant Clinic of the Year
Corporate Live Wire LONDON & SOUTH EAST PRESTIGE AWARDS
How much does a hairline transplant cost?
The cost of your hairline transplant depends on which technique you choose and how many hair grafts you need. At the Wimpole Clinic, hair transplant prices start at £3,499 for FUE and £2,999 for FUT.
Highly skilled experienced surgeons often have higher prices than cut-rate clinics. You don't need to pay over the odds for your transplant, but nor should you compromise on patient care and the chance of good results. Find out how much a hair transplant should cost in our UK hair transplant cost analysis.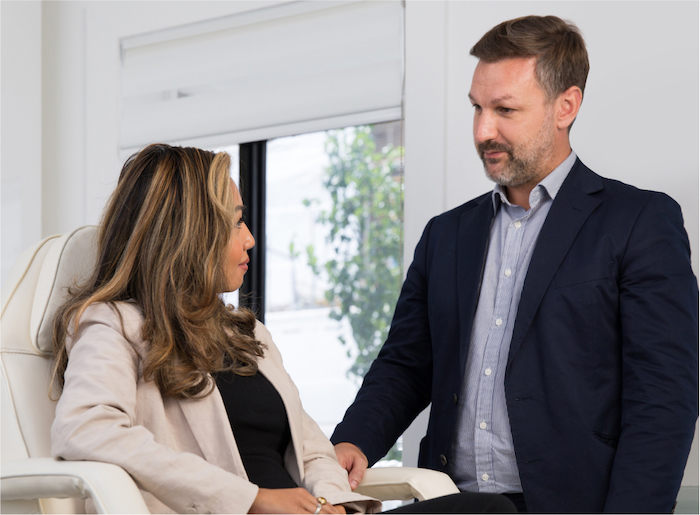 Matthew Church's Hairline Transplant Review
My experience with the Wimpole Clinic has been brilliant from start to finish.

I started by going in for a consultation with Matt Devlin. Matt was great, he took his time explaining the procedure and answering all my questions leaving me feeling very reassured knowing exactly what I will expect to gain from the transplant.

On the day of the operation I met surgeon Dr Ahmad Moussa. Ahmad was more than happy to take his time in making sure I was satisfied with my new hairline, tweaking and making changes to suit what I would like but also putting forward what he believes would be best from his knowledge and experience.

Once I was happy everything was a go. The team at Wimpole clinic are great, everyone who I encountered was very friendly and really made me feel like I was truly in the best hands.

My procedure involved FUE treatment with 2500 grafts on my hair line, temples and mid scalp region.

I am more than excited to see the results I cant thank Matt Devlin, Dr Ahmad Moussa and the rest of the team enough they have really made this experience a good one.

If you would like to get a hair transplant then this is the best place for you.

James' Frontal Hairline Transplant Journey
Since having the hair transplant it's made such a positive impact on my life. I am much more confident in how I look, how I feel, being a dad, being a husband – it's just made a really positive impact!
"I've always been a confident person but there was something that did concern me and that was my hair. During my 20s I could start to see my hair receding and it just got worse and worse. I didn't realise how much of an impact it was making on my life."
How James' Hair Transplant Changed His Life
"Since having the hair transplant it's completely changed how I feel and I'm proud of the hair that I have – it doesn't embarrass me. Being able to go down to the beach and swim, play with my daughter and go on nice holidays, it's made my life so much better!
Having gone through the surgery myself I know how straightforward the procedure is and it has very minimal time to recover, so if you are thinking of having a hair transplant I recommend taking 2 weeks off work.
Since having the hair transplant it's made such a positive impact on my life. Those insecurities that just used to creep into every day life. You don't realise, the eating out, the wind blowing, the hair getting wet, the hair dressers, the things we have to do. I am much more confident in how I look, how I feel, being a dad, being a husband, it's just made a really positive impact!"
The Hairline Transplant Procedure
Find out how a hairline transplant can reduce recession and hair loss around your frontal hairline and temples in these FAQs.

Josh Rawle's Hairline Transplant Review
I first read about The Wimpole Clinic online and wanted to talk to them as I was unsure as to what I wanted. After having a video consultation with James, I decided to go ahead and have the FUE procedure. This was carried out by Dr May. From the moment I arrived I was looked after incredibly well and made to feel very comfortable. James even took my lunch order for when the procedure was complete. We went through a very thorough process of deciding my new hairline and made changes until I was 100% happy. The experience was pain free and the after care has been fantastic. I was given everything I needed to carry out the aftercare at home. I contacted James whenever I was unsure about something or just to check in on my progress. Even now, nearly 9 months on I'm in regular contact with James at the clinic. Life changing results too with more still to come. I could not recommend The Wimpole Clinic more!
More Hairline Transplant Patient Results

John's FUE Hair Transplant Journey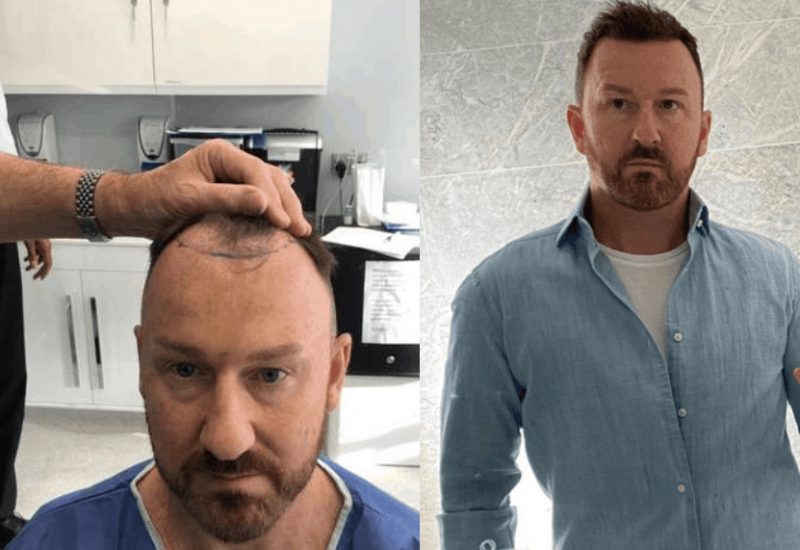 I am delighted with my results to date and am repeatedly complimented on how natural my hairline looks. I have recommended the clinic to several close friends, a number of whom have also now had the procedure and again experienced exceptional results. 5 stars!!"

Nikesh Patel's Hairline Transplant Review
Very impressed with Wimpole Clinic and Dr Dayah, really glad I chose to go with a reputable clinic when there are so many to chose from.

From the very start I was reassured I had made the right choice, The Dr was exceedingly good in communicating with me throughout and you could really tell was passionate about his work.
I would highly recommend wimpole and Dr Dayah to all considering this.

I have waited some time until I posted this review as I can now see the results are also great. I asked for high density to my new hairline and from forums I have posted pics up I can tell the work I had done was top class.

Keep up the good work!
Hairline Transplant Aftercare
Looking after your hair transplant is one of the best ways to ensure healthy hair growth. Our aftercare service is designed to help you care for your new hair while you recover to avoid dislodging or damaging your grafts. With support from our surgical and consultation team, you'll get the best patient care at the Wimpole Clinic.
We'll also provide you with an aftercare pack so you have everything you need for the first few days of recovery.
Your hairline transplant aftercare pack includes:
24 hour surgical hot line for aftercare
Shampoo
Hair blood test

Neck pillow and pillow cover
Paracetamol and anti-swelling tablets
Post-operative care notes
Baseball cap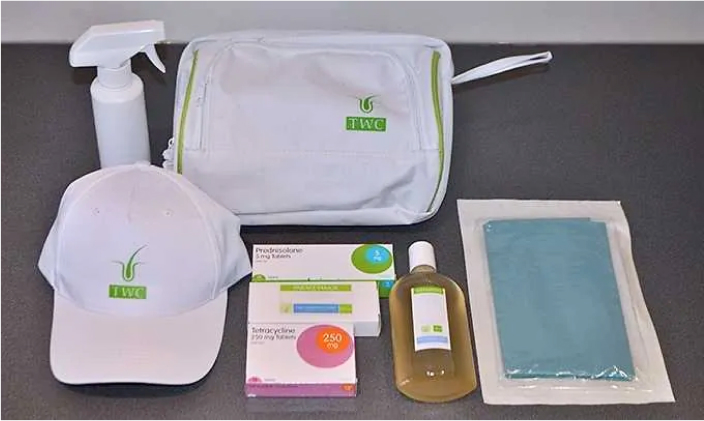 Why Choose The Wimpole Clinic?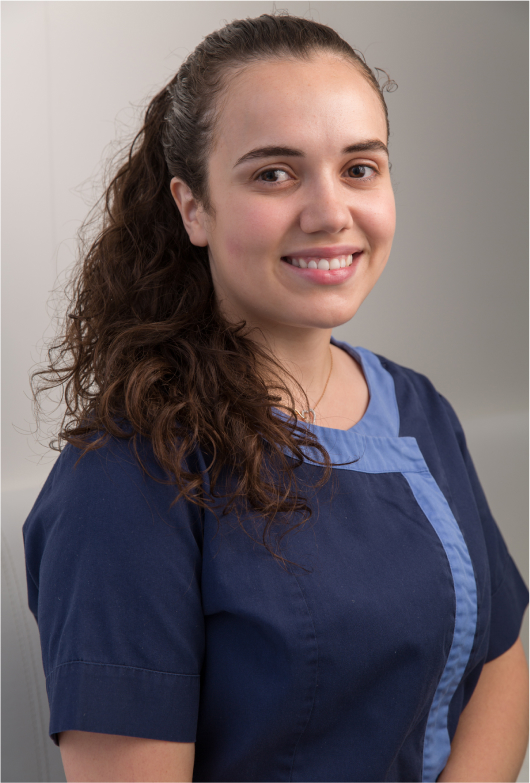 If your hairline is the first thing you notice when you look in the mirror, it's time to transform it into a look you love. Our clinics are led by our principal surgeon, Dr Michael May, a pioneer of the FUT and FUE transplant techniques. All our practitioners have a wealth of experience which enables them to give you the best possible service — and a hairline you can be proud of.
Hairline transplants are one of our most popular procedures. We've helped more than 10,000 people enhance their hairlines over our 47 years in business — and we're proud to continue offering hair transplants at a success rate of more than 97%.
Get a flattering hairline you'll love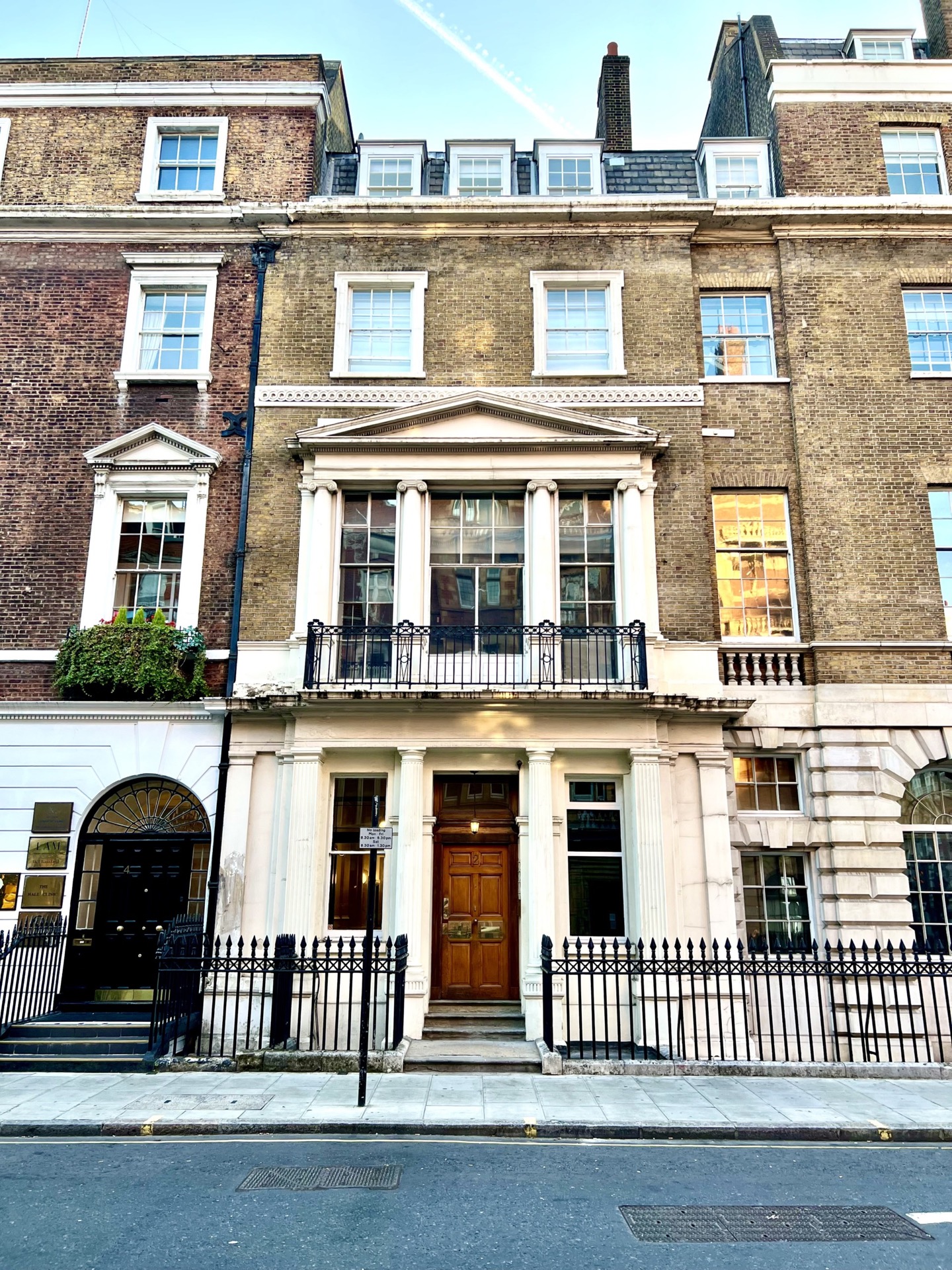 No. 2 Harley Street, London (Head Quarters & surgery)
2 Harley Street
London WIG 9PA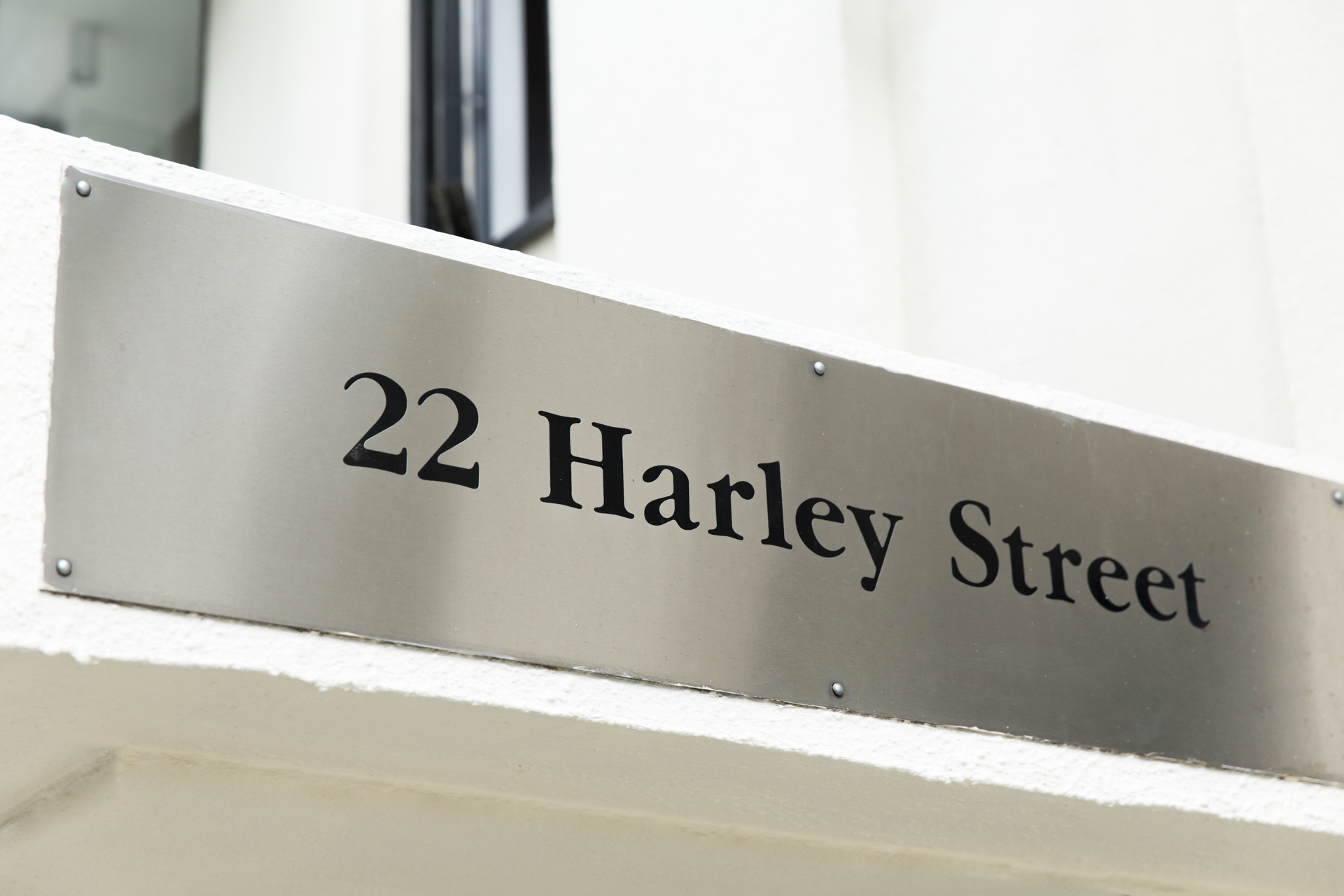 No. 22 Harley Street, London
(Surgery)
22 Harley Street
First Floor, London, WIG 9PL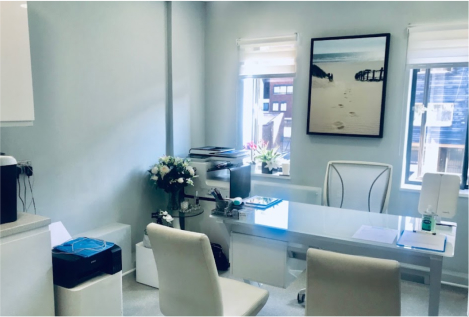 21 St George's Rd
Bristol, BSI 5UU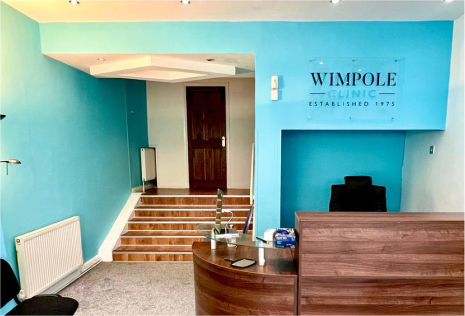 Leicester
(Pre & Post Op)
105 London Rd
Leicester, LE2 0PF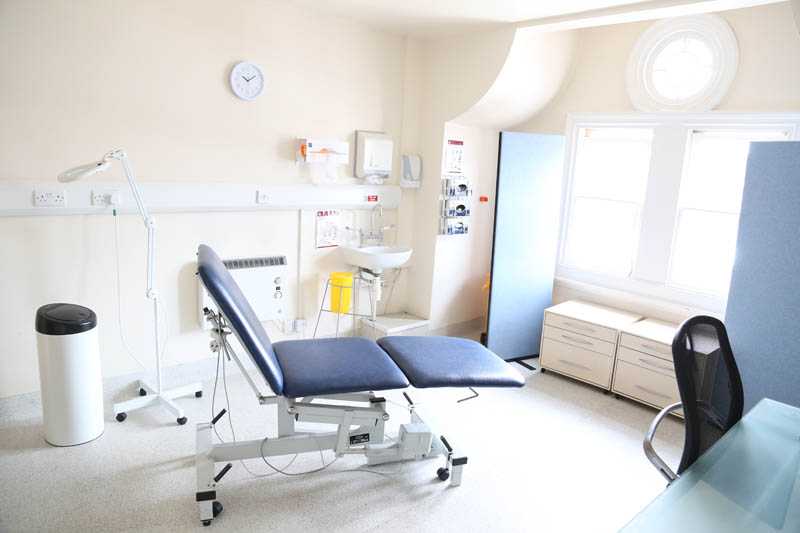 214D Hagley Rd
Birmingham, BI6 9PH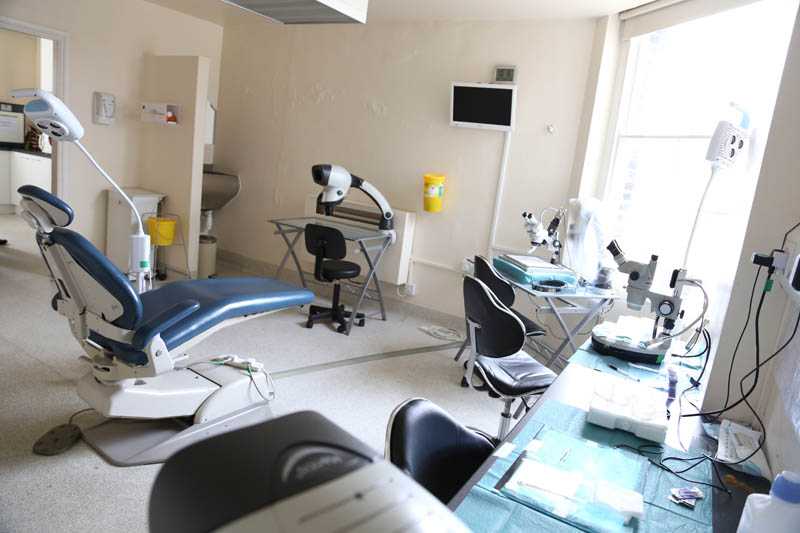 19 Balgores Square
Gidea Park, Romford
Essex, RM2 6AU

Adam Kemp's Hairline Transplant Review
I sourced Wimpole online and I did a great deal of research before selecting them to do my hair transplant. As my hairline receded I considered this for a few years and I'm glad I found Wimpole. It was a very easy process to book in for the surgery. The patient advisor James was very helpful and supportive.
The surgeon and the team on the day were brilliant. Considering the procedure I found the day to be quite easy. Obviously the first few days after are less enjoyable with the structure and routine to follow, but it's a critical part of the process. Overall I'm incredibly happy with the service and the whole patient experience.