Harry Kane Hair Transplant: Everything You Need To Know
England captain and Tottenham Hotspur talisman Harry Kane is often in the limelight. Whether he's taking high-pressure penalties or holding post-match interviews, Kane is always a high-profile player. Being a famous footballer can't be easy — especially if you lack confidence in your hairline.
Recently, Kane has changed up his signature slicked-back hair, hiding his receding hairline. But is it just a simple restyle — or has Harry Kane had a hair transplant to fill in his temples?
In this article, we'll look at how Harry's hair has changed over the years, and whether — like his club manager Antonio Conte, former teammate Andros Townsend, and PL manager Jurgen Klopp — he may have had a hair transplant.
Has Harry Kane had a hair transplant?
Harry Kane hasn't confirmed if he's had a hair transplant. But there are some signs he may have had a relatively low-graft hair transplant to treat his temple hair loss. Compare these photos from 2018 (left) and 2022 (right):
The earlier photo shows the extent of Kane's receding hairline at the age of 25. By age 29, his hairline appears lower at the edges — but is this just the effect of a great haircut? Or is there more to the story?
Let's take a look at how Kane's hairline has changed over the years, and whether it's likely he's had a hair transplant.
Harry Kane's hair journey
Let's start in the early days of Kane's career at Leyton Orient. Here, he's just 17, but he's already starting to see signs of early-stage male pattern baldness: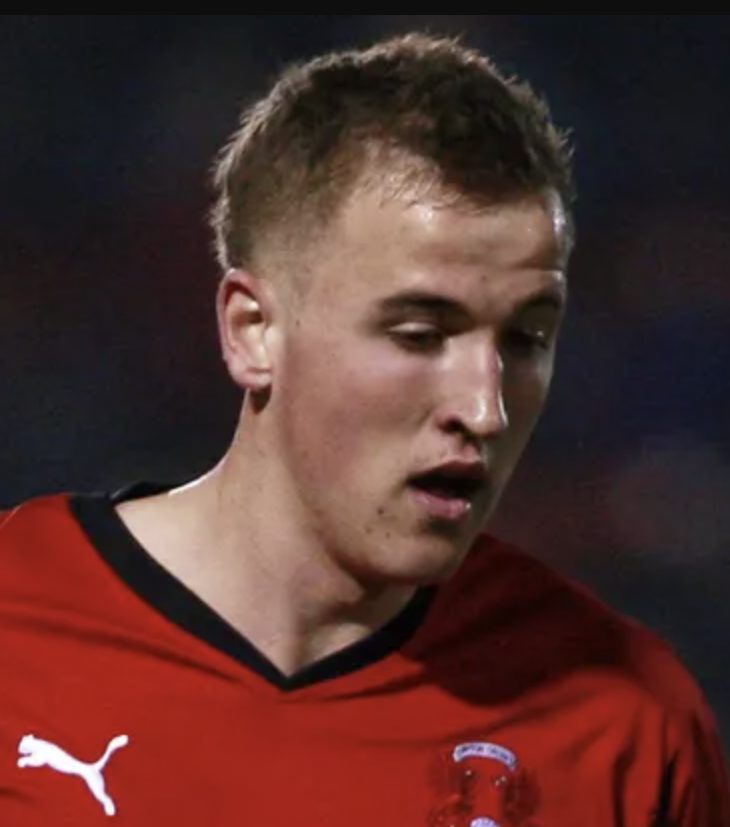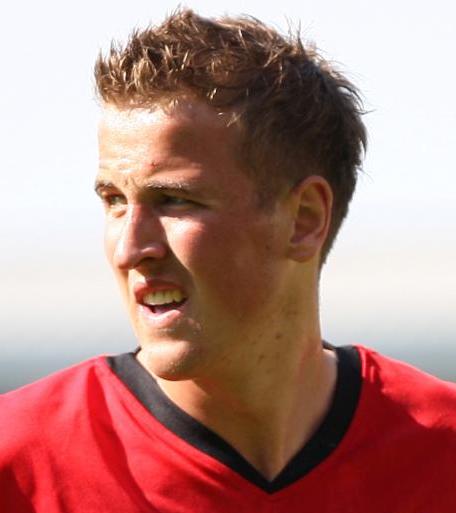 His hairstyle back then was more similar to the style he's currently sporting, rather than the combed-back look he's normally associated with. Kane is already losing hair around his temples here, but he's only at stage 1-2 on the Norwood Scale at this point. So it would have been too early for a hair transplant.
Preventative treatment like Finasteride or Minoxidil may have been suitable, but it's unlikely Kane was using these at such a young age.
Harry Kane's hair 2015-2018: age 22-25
As Kane became more prolific both on and off the pitch, he developed his signature look: a slicked back style that's comparable to David Beckham's hair in the latter stages of his career:
This style exposes Harry's hair loss progression. Hair loss at his temples has definitely deepened over the years, particularly on the left temple, giving him a slightly uneven hairline. By the age of 25 (right photo), he has progressed to stage 3 of the Norwood Scale. At this point, he may be considering a hair transplant.
This shows how important it is to style your hair according to your hair loss. Swept-back looks like Kane's are great for hiding thinning hair on the crown, but can make temple hair loss more noticeable.
Getting your hair wet (either through sweat or rain — both of which Premier League players are pretty used to) can also make any hair loss look more pronounced.
Harry Kane hair transplant: 2021
The photos below show Harry Kane's hairline in July 2021 (left) and November 2021 (right). It looks slightly lower and straighter in the second photo — but probably not enough to say for sure that he's had a hair transplant. Hair loss on his left temple is still more noticeable than his right, but Kane may have started using Finasteride to stimulate hair growth around this time.
Harry Kane's hair transplant: 2022-2023
Kane's real hairstyle overhaul started in 2022. In interviews and matches this year, his hairline seems straighter, with his temple hair loss now barely visible. These images from June 2022 show Kane's brand new style, with more hair density along his hairline: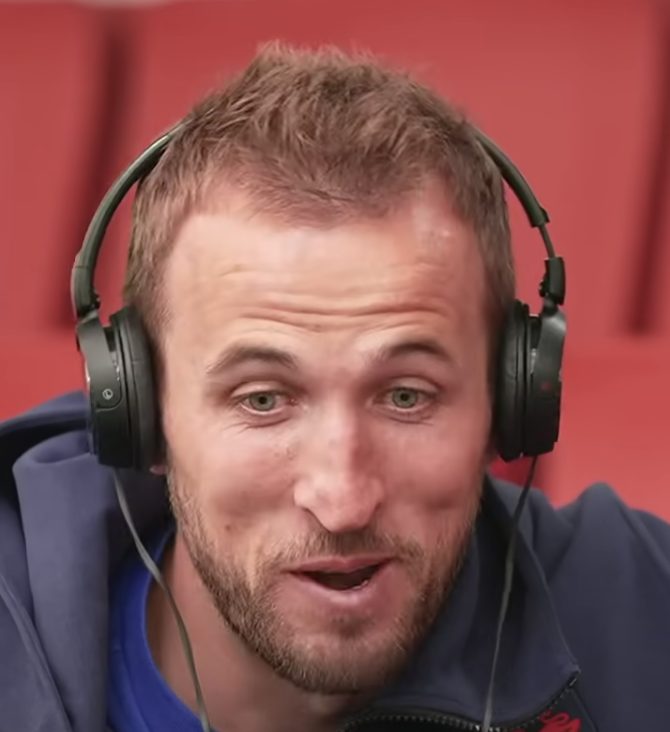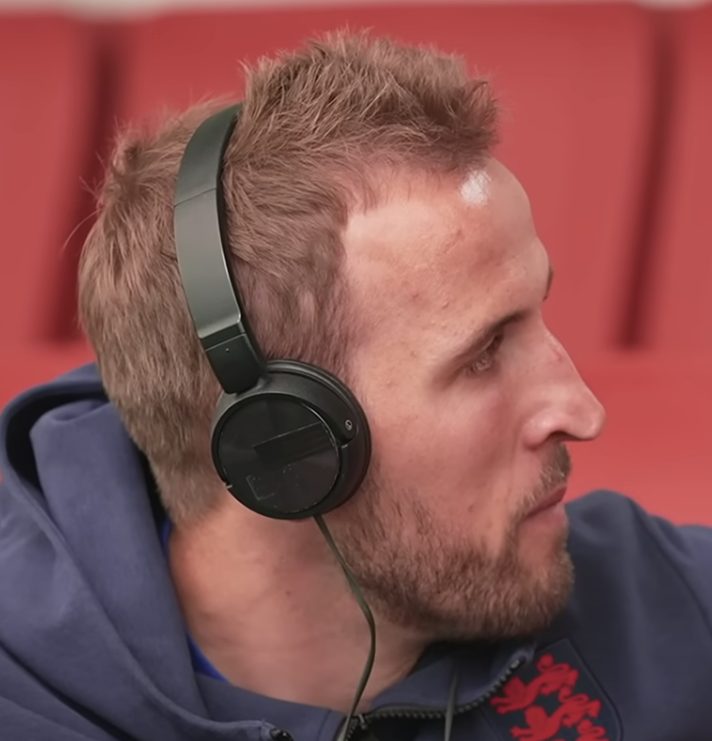 This style is much more flattering if you have hair loss around the temples, so it's not certain that Harry Kane has had a hair transplant. Despite the increase in density, his temples aren't quite as thick as the rest of his hair.
However, by December 2022, his temple hair has visibly thickened up:
Recent photos from the World Cup 2022 show Harry Kane's hairline looking far straighter and more even. Both temples now have even hair distribution, suggesting he's had some kind of hair restoration over the last year or so.
Restyle or hair restoration: which is right for you?
Regardless of whether Harry Kane has had a hair transplant, his hair looks in much better shape these days. If your hair loss isn't bothering you enough to seek help, a simple restyle with a good hairdresser can make all the difference.
But if you're worried or upset about your hair loss, it can help to talk through your options. Not all hair loss patients need FUE restoration or strip surgery. In some cases, medication like Finasteride or Dutasteride will be enough to restore your hair — especially if you address it early enough.
At the Wimpole Clinic, we offer a free consultation so you can discuss your options. We've given Arsenal footballer Rob Holding a transformative hair transplant that's improved his mental health as well as his hairline: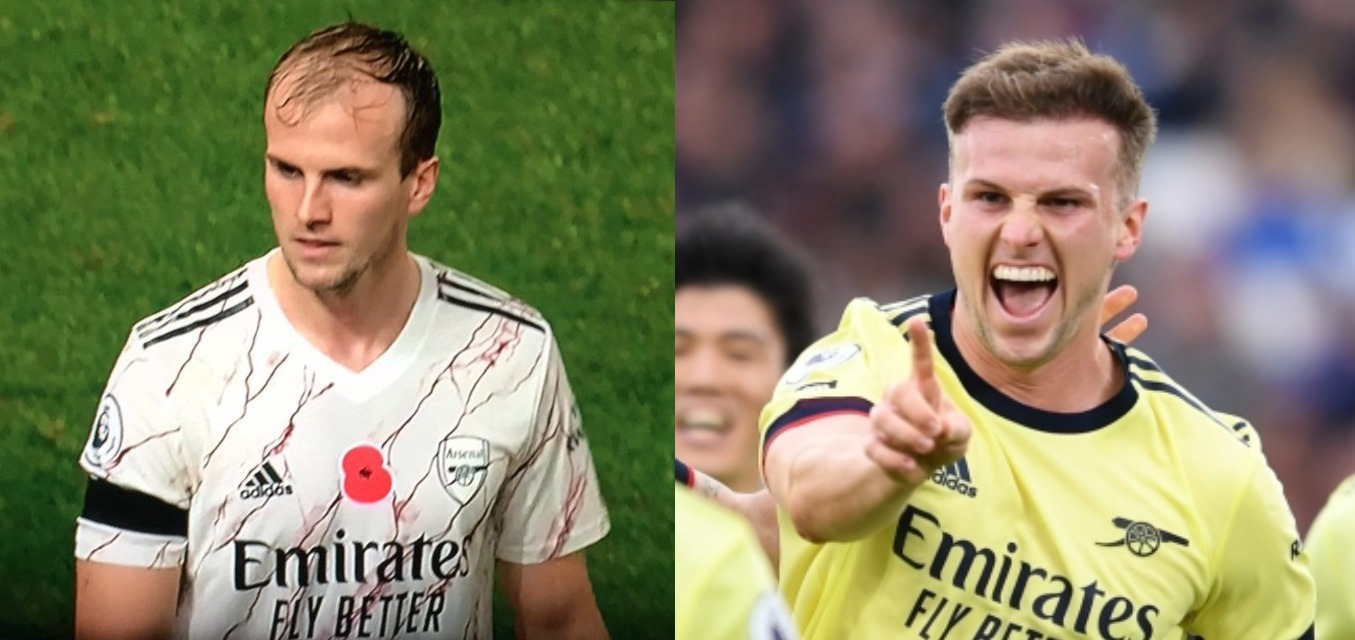 Following the procedure, Rob said, "I struggled so much with my hair and self-confidence. I have had so many messages about where I had my procedure. The Wimpole Clinic in London treated me so well and I am so happy with the results.
"I've had so many messages from other people affected by [similar] mental health issues and self confidence issues, I couldn't recommend this place enough!"
Book your free consultation at the Wimpole Clinic where you can ask questions and get all the free, impartial hair restoration advice you need. Find out more about the questions you really want to ask before your hair transplant to help you get the best out of your free consultation.
See more footballer and celebrity hair transplants
Want to find out which other famous faces and footballers have had hair transplants? Take a look at our series:
The Wimpole Clinic offers FUE Hair, Beard & Eyebrow Transplants & Trichology.
Talk to a specialist ☎
020 7935 1861
.
Blog search
Book a consultation
Simply fill in your details in the form below and we'll get in touch with you shortly.