Rob Holding Heads In, With Dr. Sciacca's Assist Costing A Fraction of Rooney's Hairline
Rob Holding headed home his first goal against West Ham on the 1st May 2022 to help secure the vital three points towards Champions League qualification. And while Aaron Ramsdale brutally ripped into his team-mate over his new hair line, there has been a fair amount of jovialness 6.5 miles down the road…
… and we don't mean White Hart Lane, which also just so happens to be 6.5 miles away.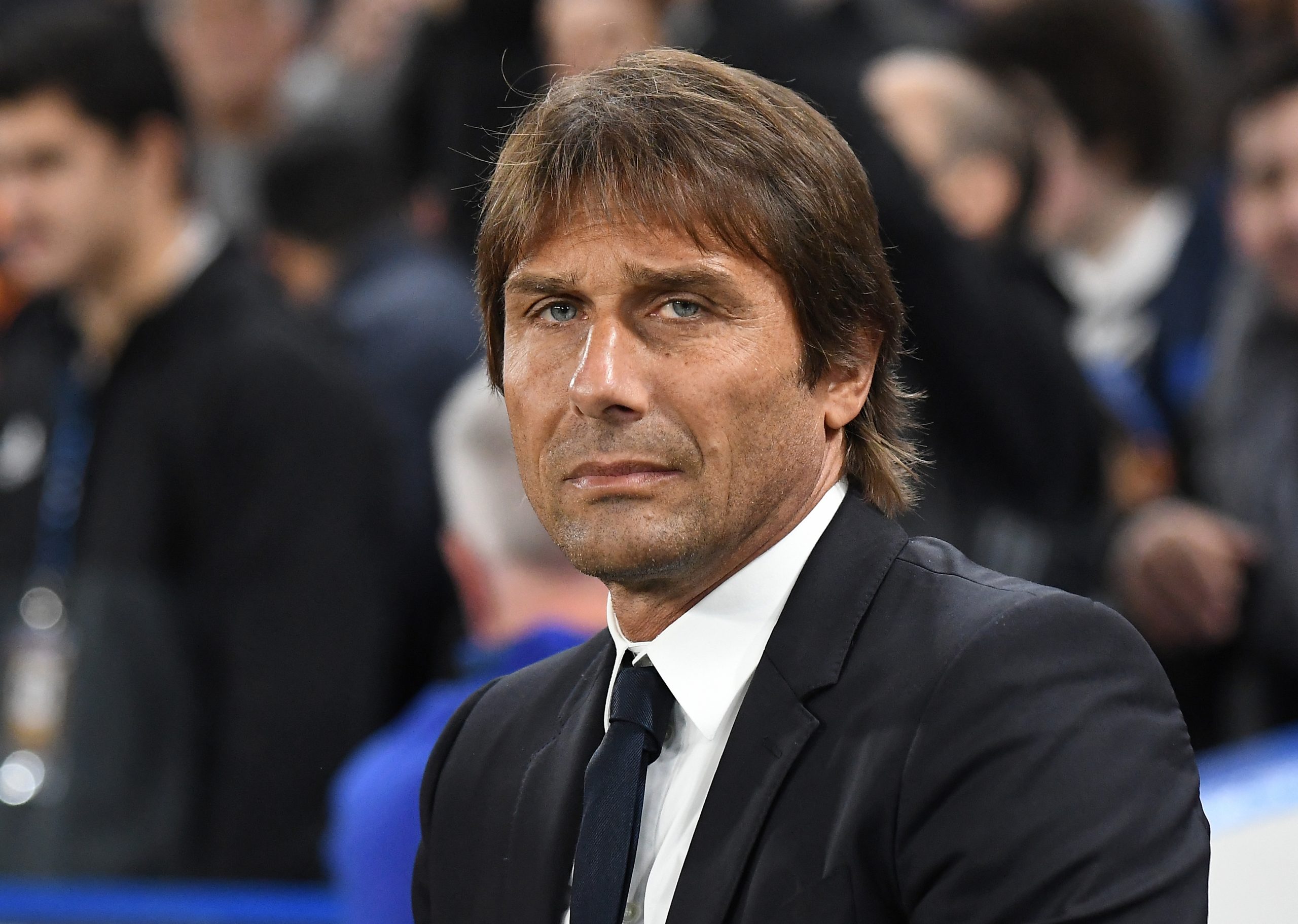 We mean Wimpole Clinic in Harley Street, where colleagues of Dr Luciano Sciacca (GMC) congratulate him on producing the hairline that gave the assist!
Dr. Michael May (FRSC, GMC), the principal surgeon at the Wimpole Clinic asked Dr. Sciacca on Tuesday morning whether he had invented a new hair transplantation technique that helped cushion the flight of the ball off Rob Holding's new hairline as "it was quite an assist!"
And while such a technique does not exist (just in case you could see yourself putting a man of the match performance at the Olympic Stadium) – hair transplants have certainly helped many people boost their self-esteem and confidence.
In October Rob Holding revealed he had an FUE hair transplant because he struggled with his hair and self-confidence. But by choosing an experienced, reputable clinic, he managed to win it back. "Wimpole Clinic treated me so well and I am so happy with the results. I could not recommend them enough."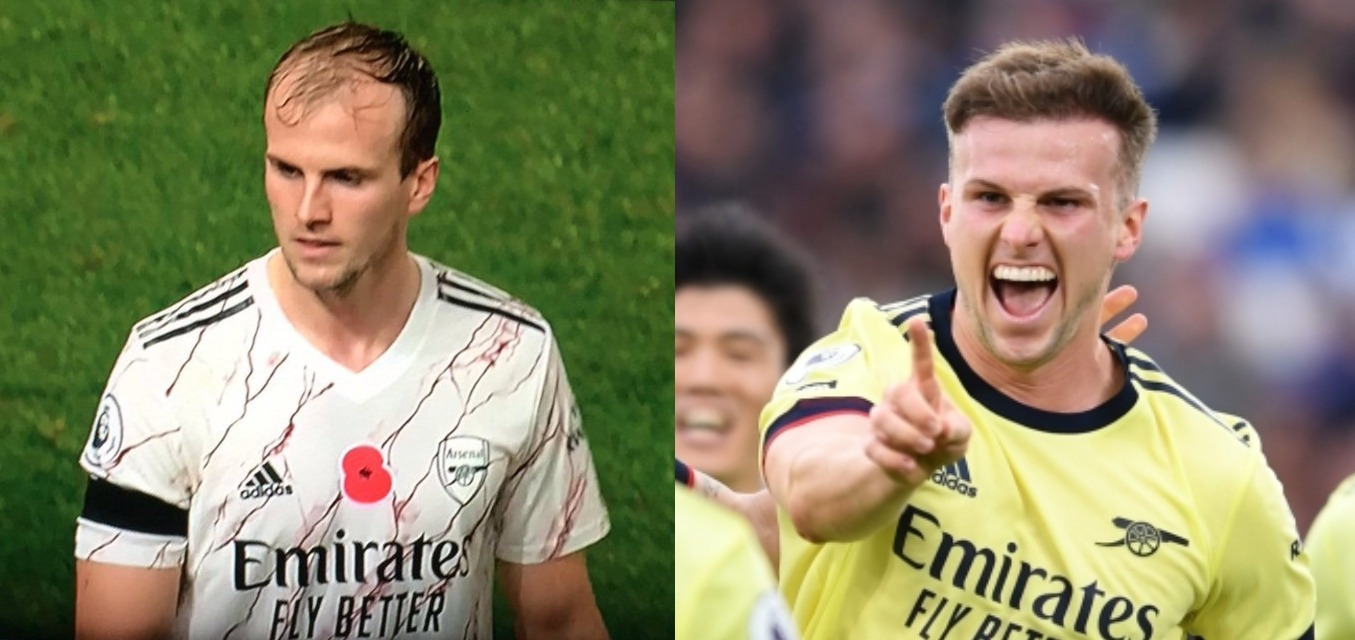 This is evident from Rob Holding's latest performance. He won 100% of his 8 duels, had 7 clearances, won the ball back 5 times, blocked 3 shots and scored 1 goal.
Dr. Sciacca in response said "I am very happy for Rob [Holding] and all the credit must go to him for his hard work. Our mission here is to help our patients to be the best version of themselves. If we have done that then we are very happy, we have done our job."
Hair loss affects 85% of men by the age of 50 according to the American Hair Loss Association (AHLA), but yet there are quite a lot of misconceptions when it comes to hair transplants and costs.
You don't need to be a high-profile celebrity to afford a hair transplant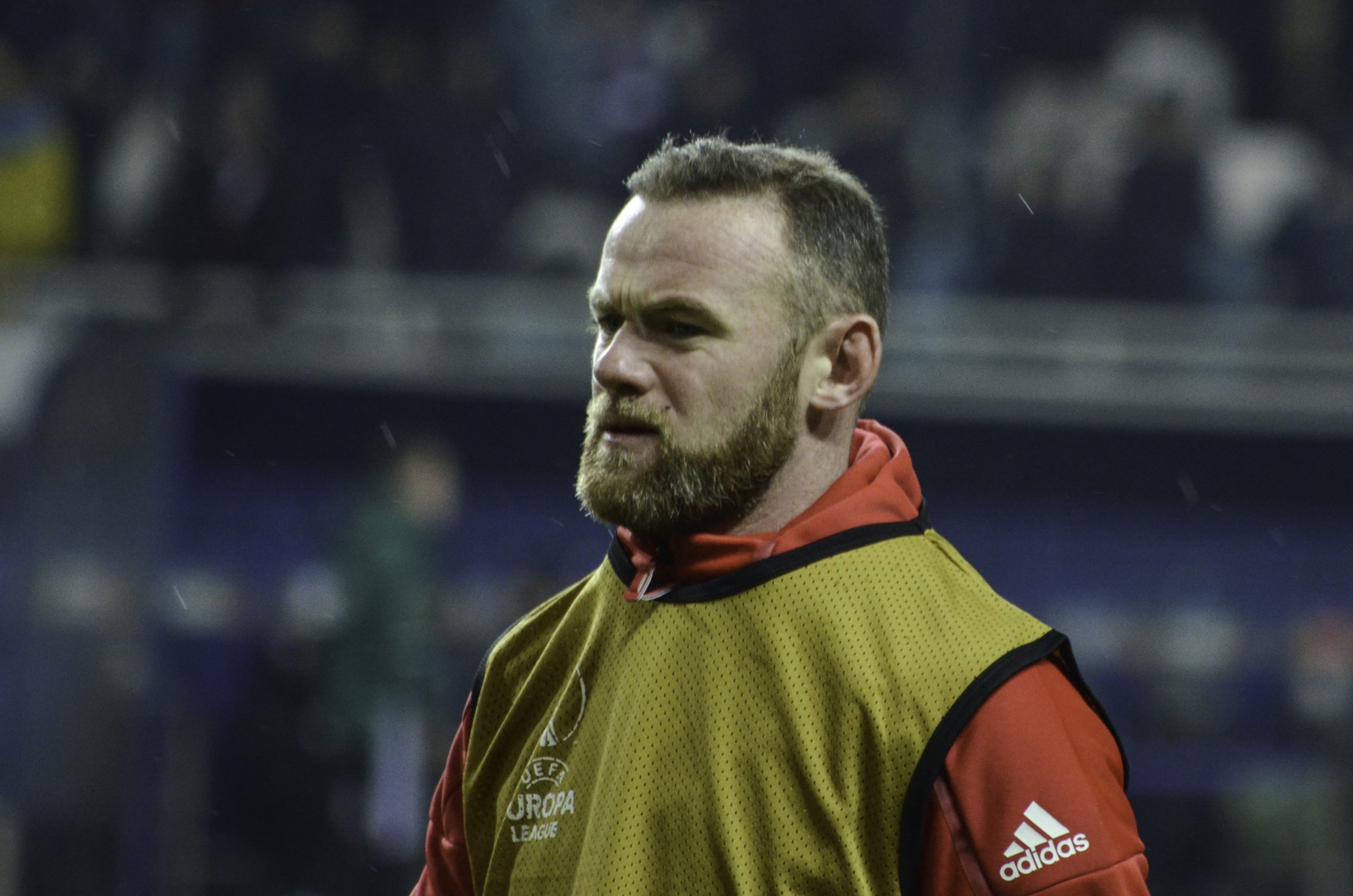 When asked about the reported £30,000 Wayne Rooney paid for his hair transplant Dr. Sciacca gave a wry smile and said "I think this is where a lot of misconceptions come from. Unfortunately, I feel Wayne may have been a victim of his public profile. I don't see a reason why anyone would pay so much if the reports are true."
Dr. Sciacca said "What we have been able to do with FUE & FUT techniques in recent years is really amazing, and it's not as expensive as some clinics would like you to believe. I would really recommend to anybody considering a hair transplant to read our hair transplant costs analysis conducted early in 2022 where we examined UK prices nationwide. It is a bit meaty but I feel we have done a good job in providing a detailed guide for patients choosing the clinic that's right for them."
When asked how much Rob Holding paid for his transplant he chuckled and said "We respect the privacy of all of our patients. What I can say is he did not pay much more or less than the average UK figure we discovered in our cost analysis".
Here is an infographic summarising our findings about UK hair transplant cost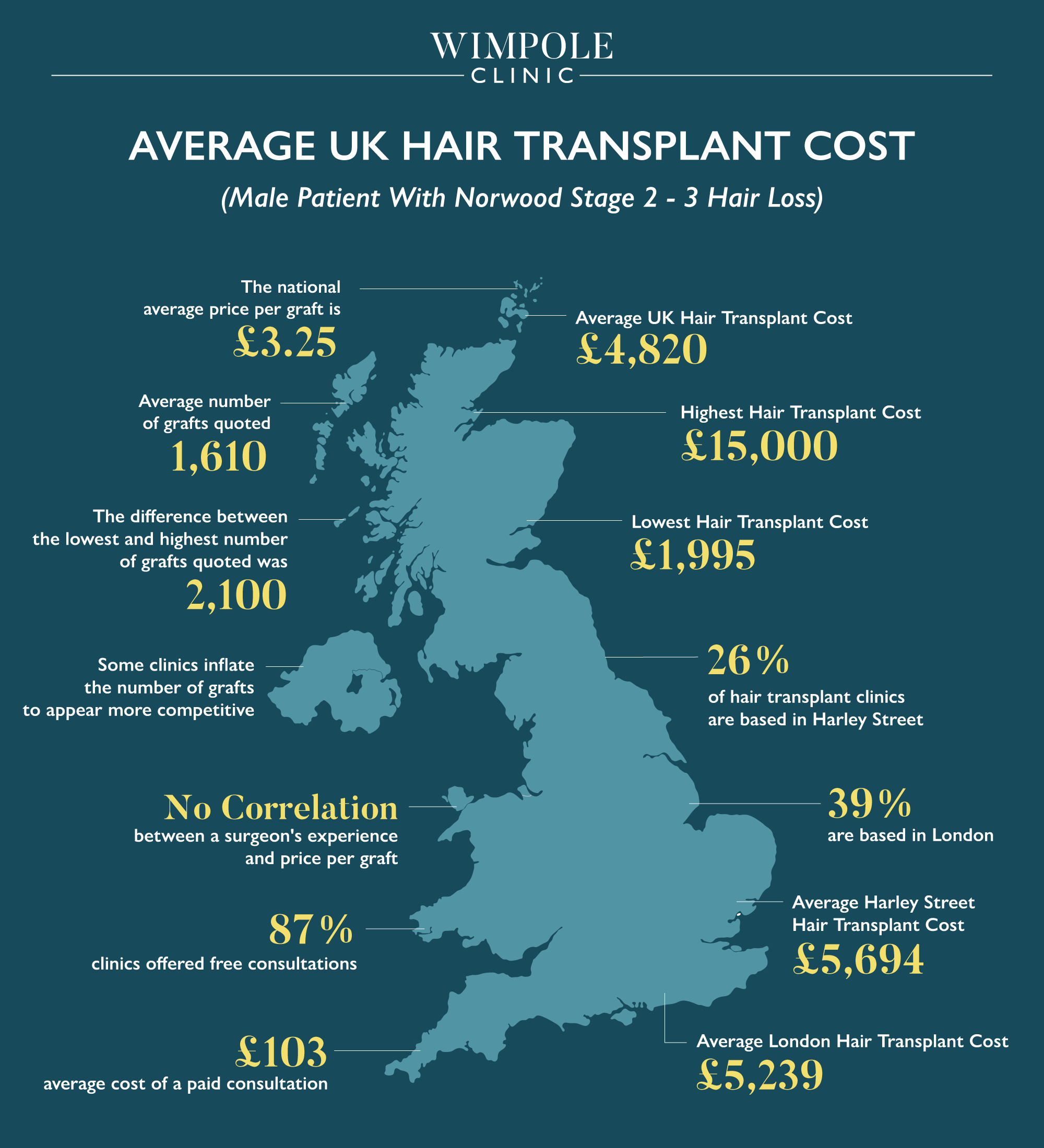 Misconceptions also exist due to false information published online. For example, the NHS website states a hair transplant in the UK can cost anywhere from £1,000 to £30,000. Unfortunately, this is also widely cited.
As the founding member of The International Society of Hair Restoration Surgery (ISHRS) and the British Association of Hair Restoration Surgery, Dr. Michael May says "It's not a nice thing to over charge a patient for a hair transplant, but it dangerous to give people the idea they can have such a skilled procedure done for next to nothing".
This is one of the reasons we have seen such a rise in medical tourism. An ISHRS study found that 77.5% of their member clinics saw 6 or more cases of botched hair restoration surgery every year — and many of these stem from overseas hair transplant clinics [1]. These clinics often have looser health and safety laws and medical regulations than the UK. Ricardo Meija, MD, reports that demand for hair transplants is so high that in some cases taxi drivers and refugees are conducting hair transplant surgery [1].
"There are hair transplants and there are Wimpole Hair transplants," says Dr. Michael May.
"What differentiates us as a clinic is that we have very strict protocols that we will always follow.
If we advise a patient to take preventative treatment such as Finasteride and defer surgery for 6 months then we will not change our mind.
We always put patient's interest before anything, even if that means we upset them in the short term."

Sources
The Wimpole Clinic offers FUE Hair, Beard & Eyebrow Transplants & Trichology.
Talk to a specialist ☎
020 7935 1861
.
Blog search
Book a consultation
Simply fill in your details in the form below and we'll get in touch with you shortly.