20 Female Celebrities With Hair Loss
Female celebrities with hair loss have been thrust into the spotlight this year, following that Oscars incident featuring Jada Pinkett Smith, Will Smith, and Chris Rock.
There's still a lot of stigma surrounding women's hair loss — so it's a brave woman who speaks out about her experiences with alopecia. Jada has been upfront about her hair loss journey, along with many other female celebrities with alopecia. Here are 20 female celebrities with hair loss, and the types of alopecia they have.
Female celebrities with alopecia areata
1. Viola Davis
Oscar-winning actress Viola Davis has suffered from alopecia areata since her 20s. In an interview with Vulture, she said, "​I woke up one day and it looked like I had a Mohawk. Big splash of bald on the top of my head. I found out it was stress related."
Stress is a known trigger for alopecia areata [1]. Viola has since experimented with wigs to cover her bald patches, and often wears them in her hit TV show How To Get Away With Murder — but in her everyday life she's started to embraced her natural hair.
2. Gail Porter
Gail Porter is one of very few female celebrities with hair loss who has fully embraced the bald look. She has alopecia universalis — a type of alopecia areata that causes you to lose hair across your whole body.
Gail is publicly matter-of-fact about her hair loss. In a Guardian interview, she said, "There's no rhyme nor reason to it. It's an autoimmune condition where the body's defence system goes wrong and turns on itself.
"They say it can be stress hormones, all sorts of things, but if it was just stress then half the people in London would be bald. I don't put it down to being ill, being depressed or anything. I just think it's the luck of the draw — I pulled the short straw."
3. Jada Pinkett Smith
Jada Pinkett Smith inadvertently brought public attention to alopecia areata in 2022, when her husband slapped comedian Chris Rock at the Oscars. Rock had made a joke about Jada's hair loss.
Jada has been candid about her experience with alopecia areata, and in 2021 — three years after her diagnosis — she shaved off her hair. (Her daughter, Willow Smith, did the same in solidarity.)
4. Olivia Bentley
Made In Chelsea star Olivia Bentley attributes her alopecia areata to taking the contraceptive pill. Hormonal contraceptives have been linked with this kind of hair loss, so alopecia is certainly a possible side effect of taking the pill [2].
5. ZaraLena Jackson
Like Gail Porter, Ex On The Beach star ZaraLena Jackson has alopecia universalis. She now has scalp micropigmentation on her head to create the illusion of scalp stubble. Find out how to avoid the most common scalp micropigmentation regrets if you're considering this cosmetic procedure.
ZaraLena has struggled with her alopecia diagnosis, describing it as "devastating" and "distressing." But she's now embracing her new look by sharing her journey on social media. In a Radio 1 interview, she said, "I am bald, bald is beautiful. Life's way too short to worry about hair."
Celebrities with female pattern hair loss
6. Rosie O'Donnell
Back in 2016, Rosie O'Donnell took to Twitter to highlight her hair loss around her temples — a clear sign of female pattern baldness. Around 50% of all women experience hair loss by the age of 80, so Rosie is far from alone [3].
Fortunately, Rosie's hair is still generally pretty thick, so she can disguise her hair loss with great styling.
7. Kayla Itsines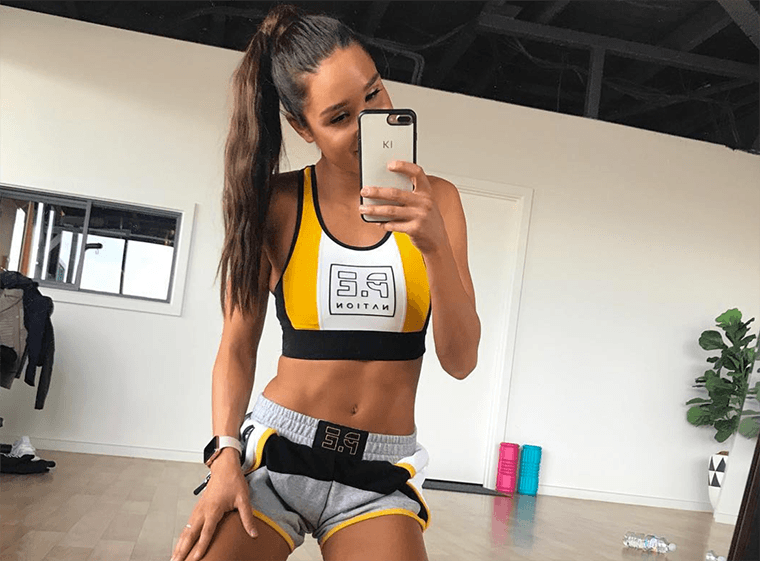 Fitness guru Kayla Itsines took to Instagram to reveal her own challenges with female pattern hair loss. It runs in her family, and she's already seeing hair thinning despite being in her early 30s.
Kayla wears hairpieces and extensions to give her her signature long-haired look. If you try this technique, be mindful that tight ponytails can worsen hair loss — so experiment with loose hairstyles that hide hair thinning.
8. Kristin Davis
Known for her thick brunette locks as Charlotte in Sex and the City, it's been difficult for Kristin Davis to come to terms with her hair loss as she ages.
"My hair just was not what it used to be. It was very fine, like it had gone away." But fortunately, thanks to careful styling, Kristin's hair still looks fabulous.
9. Ricki Lake
Ricki Lake visited a Los Angeles hair transplant clinic after seeing substantial hair loss across her head. The clinic diagnosed her with androgenetic alopecia — the scientific name for female pattern hair loss — and put her on a hair restoration treatment programme.
Ricki used hair loss products to restore her hair. But these don't always work — and if they fail, hair transplants are a great way to treat female pattern baldness. Learn more about hair transplants for women.
Celebrity hair loss and pregnancy
10. Lea Michele
Glee star Lea Michele took to Instagram after the birth of her first child to share her experiences with hair loss after pregnancy.
Postpartum hair loss is very common, thanks to the whirr of hormones that take over during and after pregnancy. But it can be difficult to deal with, so it's important to eat well and take care of your hair during this stage.
11. Christina Milian
Like Lea, Christina Milian experienced a lot of postpartum shedding following the birth of her second child. "I had times where I wanted to cry because I wasn't sure if I'd ever have my hair grow back again."
Fortunately, postpartum hair loss is usually temporary. When your hormones settle, you'll see your hair start to grow back — just as Christina did.
12. Keira Knightley
Keira Knightley's career has seen her frequently dye her hair for many different roles — but eventually these took a toll. Her hair began to fall out following years of overstyling.
But when she fell pregnant, her hair started to return. In an interview with the Cut, she says, "Since being pregnant, I have got ten times more [hair]. I thought it would fall out, because a lot of women have that and it falls out, and mine still hasn't yet."
Celebrity hair loss due to styling damage
13. Naomi Campbell
World-famous supermodel Naomi Campbell has long been known for her trademark waist-length hair. But it seems that years of wearing tight extensions has taken its toll on her hair.
Wearing overly tight styles for prolonged periods can cause traction alopecia. This usually causes hair loss around the hairline, where the hair has been pulled tightly away from the follicle.
Scraped-back styling can also lead to central centrifugal cicatricial alopecia (CCCA), a type of scarring alopecia that mainly affects women of African descent [4].
14. Ariana Grande
Everyone knows Ariana Grande's signature hairstyle is a high ponytail. But after the 2002 Grammys she revealed that she wears her hair in this style to hide extensions she wears to cover up her hair loss.
While Ariana's styling practices may disguise her hair loss, they won't help regrowth. Extensions and tight hairstyles can make hair loss worse, so hopefully Ariana is giving her tresses some downtime too.
Female celebrities with Covid-related hair loss
15. Khloe Kardashian
Khloe Kardashian revealed clumps of her hair started falling out shortly after she caught Covid-19 early in the pandemic. In an interview with Refinery29, she said, "When I got Covid, I actually lost a great deal of my hair. […] A couple months after, my doctor, who is a great friend of mine, was like, 'You know what, I've seen so many women, specifically, who have lost a lot of hair and they think it's because of Covid."
A couple of years down the line, we know a lot more about the symptoms of Covid-19 — and hair loss has now officially been recognised as a symptom [5]. Learn more about Covid and hair loss.
16. Trinny Woodall
Like Khloe, Trinny Woodall also experienced substantial hair loss after having Covid. She also shared the extent of her hair loss in a video to show others that this symptom was affecting more people than they might think.
Most hair loss related to Covid is telogen effluvium — a type of shock hair loss caused by the body's response to illness, trauma, or stress. Fortunately, telogen effluvium is temporary, and hair normally grows back within a few months.
More female celebrities with hair loss
17. Selma Blair
Actress Selma Blair was diagnosed with multiple sclerosis in 2018. While hair loss isn't a symptom of MS, it can be a side effect of certain medications. Selma underwent a course of chemotherapy to treat her MS, which caused her to lose her hair.
Her hair has since grown back, which is common for chemo-related hair loss. Selma has continued to document her hair regrowth journey on Instagram.
18. Jesy Nelson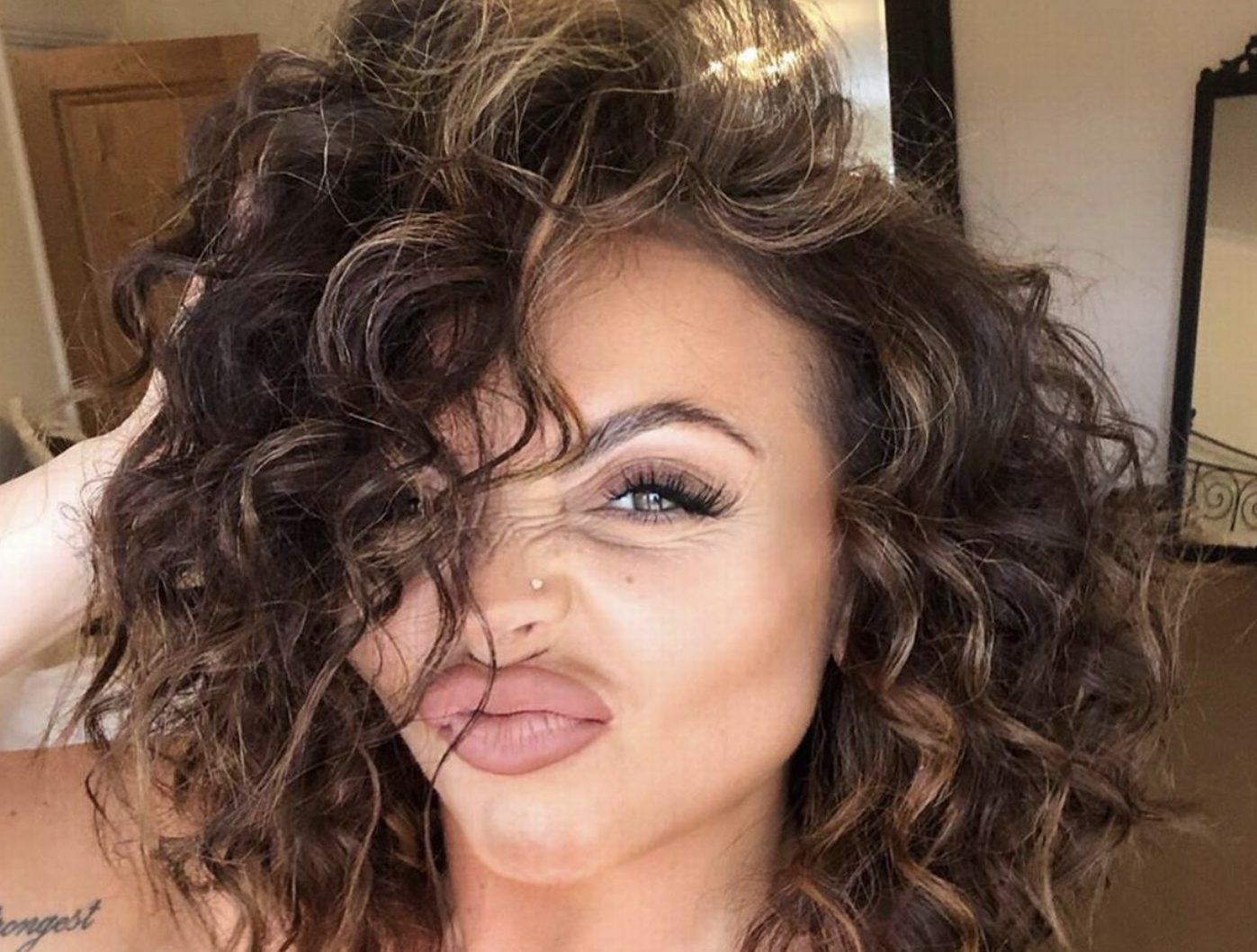 Jesy Nelson's hair loss journey began as a teenager, when she was diagnosed with stress-related hair loss. Telogen effluvium is temporary, but it can cause distress if you see a lot of hair loss in the shower or on your pillow.
Since leaving Little Mix, Jesy has experimented with her hair, showing off her natural curls on Instagram. Great haircare is essential for preventing hair loss and maintaining thick, glossy tresses — so it's great to see Jesy's hair in such great shape. Learn how to regain hair after stress.
19. Tyra Banks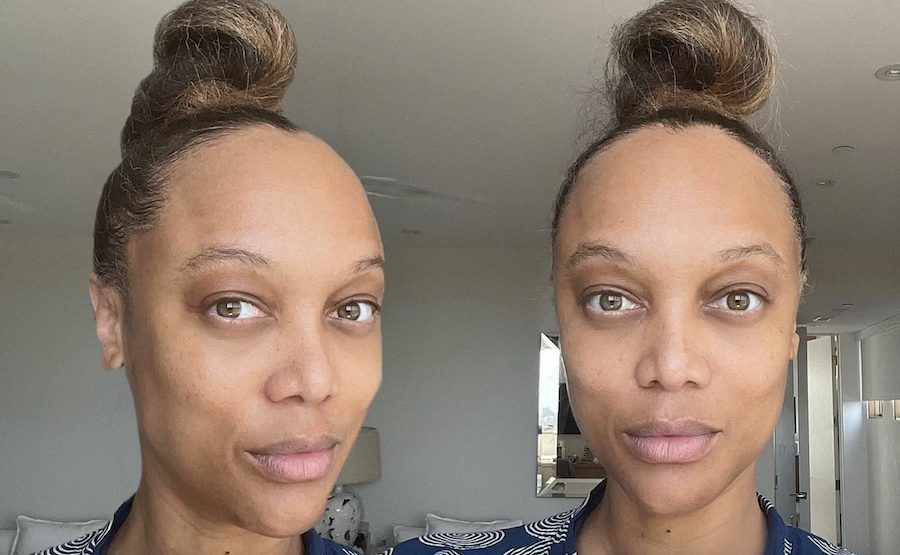 Supermodels are known for their glamorous looks — so experiencing alopecia when you're style icon Tyra Banks can't be easy.
Like Viola Davis, Jesy Nelson, and many other female celebrities with hair loss, Tyra says stress triggered her alopecia. As she candidly put it to the Wall Street Journal: "I got a little alopecia from the stress."
20. Stephanie Davis
Hollyoaks actress Stephanie Davis struggled with self-esteem issues related to her high hairline — so she had a hair transplant to boost her confidence.
"I've just got so much more confidence," she said following her hair transplant. "I've got my hairline that I always wanted. I don't know why I didn't do this sooner to be honest but for any girl who wants to get it done, just go and get it done."
To see how a hair transplant can give you a hairline you'll love, visit our before and after hair transplant gallery.
See more celebrity hair transplants
Dozens of celebrities have come clean about their hair transplant treatments to address their dwindling hairlines. Check out these before-and-after celebrity hair transplant photos for more famous FUT and FUE procedures.
Sources:
The Wimpole Clinic offers FUE Hair, Beard & Eyebrow Transplants & Trichology.
Talk to a specialist ☎
020 7935 1861
.
Blog search
Book a consultation
Simply fill in your details in the form below and we'll get in touch with you shortly.