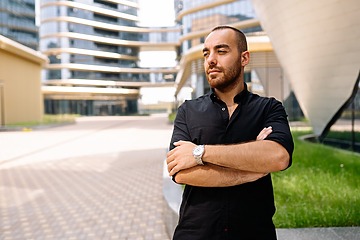 Can You Get A Hair Transplant On The NHS?
Hair transplants are a treatment that has steadily risen in popularity over the last few years. It's now expected that every 13th man will get a hair transplant [1], and there are many women out there suffering from female pattern baldness who also view hair transplants as the perfect solution to their hair problems.
Although hair transplants are an effective way to reverse the effects of hair loss and balding, many people are still concerned about the cost. On average, a hair transplant costs around £4,820 in the UK.
This has led many people to wonder whether it's possible to get a hair transplant on the NHS. In this article, we'll answer this important question and help you find the best professional to carry out the procedure for you.
Should you see your GP about hair loss?
If your hair is falling out, seeing your GP is a good place to start. They can help you discover why your hair is falling out by monitoring your diet, lifestyle, stress levels, and any medications that cause hair loss.
However, if your hair loss is down to male pattern balding or female pattern hair loss, there's not much GPs can do to reverse it. In these instances, you'll need to seek specialist advice from a hair loss clinic. They can advise you on the best course of action to address your hair loss — which may include having a hair transplant.
What is a hair transplant?
A hair transplant is a method that's used to take healthy hair follicles from areas of your scalp where hair is growing, then reimplant them into areas where hair isn't growing.
You have two procedure options: FUE (Follicular Unit Extraction) and FUT (Follicular Unit Transplantation).
With an FUE hair transplant, your surgeon will extract hair follicles one by one using a punch trumpet. These hairs are then reimplanted into small incisions in areas of the scalp where you want hair to grow.
FUT transplants, on the other hand, work by extracting extremely thin strips of skin in areas of the scalp where hair is growing normally. Your surgeon will then take this graft and split it into very small pieces to separate the hair follicles, before reimplanting them into very small puncture holes in bald patches on the scalp.
Can you get a hair transplant on the NHS?
If you were hoping to save some money by getting your hair transplant on the NHS, unfortunately, that's not an option.
Hair transplants aren't available on the NHS because it's classed as cosmetic surgery and in general, the NHS does not offer treatment for hair loss or alopecia. The only time cosmetic surgery is available on the NHS is if there will be lasting health problems without it. This might include reconstructive surgery following trauma such as a severe burn.
The NHS will normally only cover certain essential treatments that unfortunately don't cover hair transplants – even though they can have a big positive impact on someone's life.
Because getting a hair transplant on the NHS is not an option, you must choose a private clinic to perform your procedure instead. This is also true for forehead reduction surgery, which is a purely cosmetic procedure.
The benefits of a private hair transplant
Going private means you'll need to pay for your hair transplant. But there are lots of advantages to undertaking surgery with a private clinic, such as:
No long waiting lists before you're seen
High quality care in a fantastic facility
Personalised treatment, especially if you have phobias like a fear of needles or trypophobia
Exceptional aftercare to check your hair transplant recovery
The power to choose the right clinic and surgeon for you.
How to choose the right clinic for your hair transplant
Choosing to get a hair transplant is a big decision. So it's important to choose a company that gives you professional and expert results.
When you're browsing for practices, make sure they're registered with the Care Quality Commission. This is a requirement of all independent clinics and hospitals that provide cosmetic surgery in England.
You can also find the best hair transplant surgeon by checking their qualifications, previous experience, and hair transplant success rates.
Most clinics will show before and after shots of some of their previous clients. This should give you a good idea about what you can expect during your experience.
Get a hair transplant with the Wimpole Clinic
At the Wimpole Clinic, we've helped hundreds of people through the hair transplant process — and we'd love to help you too.
Offering both FUE and FUT procedures, we can find the transplant option that works for you. We'll create a professional result that you're extremely happy with.
On our website, you'll find plenty of hair transplant before and after photos, as well as hair transplant clinic reviews from some of our previous clients.
To find out more, book a no-obligation consultation with one of our experts today where you can get a personalized treatment plan and answers to any questions really want to ask about hair transplants.
Sources:
The Wimpole Clinic offers FUE Hair, Beard & Eyebrow Transplants & Trichology.
Talk to a specialist ☎
020 7935 1861
.
Blog search
Book a consultation
Simply fill in your details in the form below and we'll get in touch with you shortly.