Book a Consultation
Simply fill in your details and we'll get in touch with you shortly.
Hair Transplant
Harley Street, London
• 1 DAY PROCEDURE
• NO VISIBLE SCARRING
• NATURAL LOOK
Hair Transplant
Harley Street, London
• 1 DAY PROCEDURE
• NO VISIBLE SCARRING
• NATURAL LOOK
Book a Consultation
Simply fill in your details and we'll get in touch with you shortly.
The Wimpole Clinic's Complete Hair Transplant Guide
Introduction To Hair Loss & Androgenetic Alopecia
If you are struggling with hair loss, you may be suffering from Androgenetic Alopecia. You have probably heard of it before under its more common name, Male & Female Pattern Baldness. This family inherited condition is responsible for the majority of hair loss cases, but other causes of hair loss can be caused by trauma, various dermatological disease, stress and lifestyle habbits.
The loss of hair can have a major impact on ones confidence and self-esteem, as our appearance plays a vital role in our social and interpersonal relationships. It is no wonder why more and more people are seeking solutuions to hair loss. Hair transplants are becoming even more popular because of their remarkable results as a permanent solution when performed cowell.
It is a good idea to seek advice from a Trichologist (a hair and scalp specialist), especially in the early stages of hair loss, as they may be able to advise medication or lifestyle changes. There are also non-surgical treatments that you might be willing to explore, such as Platelet-Rich Plasma (PRP) therapy, laser treatment, medication, natural remedies and sometimes even mere lifestyle changes, such as reducing stress, improving your diet and quitting smoking can help.
The Wimpole Clinic has been delivering natural hair transplant results for men and women since 1975 at its flagship clinic in 22 Harley Street, London and all clinicians are CQC & GMC registered. You can read more about the Wimpole team who have performed over 10,000 procedures while maintaining a reputation for honesty and results patients will be happy with.
[/vc_row_inner]
Hair Transplant Treatment Summary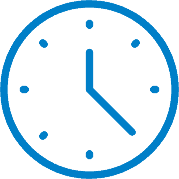 Procedure time
5 to 8 hours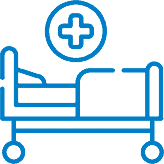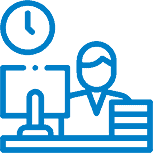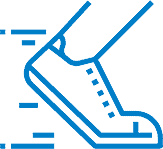 Reasonably mobile
Immediate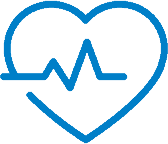 Sexual abstinence
2 weeks

Sleeping position
On back for 1 week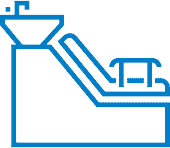 Washing
Wash hair after 1 week
Exercise including gym
2-4 weeks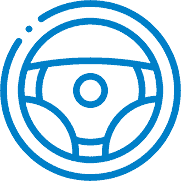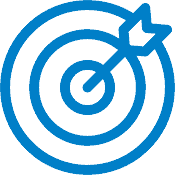 What is a Hair Transplant?
A hair transplant is a safe, minimally invasive cosmetic procedure through which a qualified surgeon collects hair follicles from areas on your head where you have sufficient hair growth (such as the back or sides of the head) and implants them in problematic areas, where there is balding or thinning.
This type of surgery is normally performed under local anesthesia, which means that you will be awake throughout the procedure. Depending on how many hairs you and your doctor decide that you need to get transplanted and the techniques used to collect and reimplant them, the procedure will normally take anywhere between 4 and 8 hours (maybe a few more the next day for larger grafts) and you get to go home the same day. However, before anyone so much as touches a hair on your head, your surgeon will consult you regarding the type of hair transplant you prefer.
Who Can Benefit from a Hair Transplant?
While some may think that only men get hair transplants, that is not the case – either gender can benefit from this surgery. A hair transplant is most often prescribed with good results for people who have hereditary (family inherited) permanent baldness, such as male pattern hair loss or thinning hair. People who lost some of their hair to burns can also be good candidates, provided that they don't have keloid scars. It is advised not to have a hair transplant if you suffer from alopecia areata (an autoimmune condition which causes hair loss in an unpredictable pattern, leaving the patient with bald patches) and it will not help patients who have lost their hair to chemotherapy.
Am I a Good Candidate for a Hair Transplant?
As every patient is different, it is strongly recommended that you consult a dermatologist for guidance. They may advise you to do some blood tests or a scalp biopsy in order to determine the source of your hair loss. Once determined, your surgeon will be happy to discuss your options with you. If your type of hair loss is suitable for the procedure and you have sufficient healthy hair on another part of your head which you can use for grafts, the surgeon will likely recommend the hair transplant.
However, it may be too early for some to get a hair transplant. At the Wimpole Clinic, around 15% of our interaction is with young adults in their early 20s keen to get a hair transplant, and more often than not we recommend that they return in a few years to avoid having another procedure too soon.
Types of Hair Transplants: FUE & FUT
There are two main ways of performing a hair transplant, FUE & FUT, with both having to do with the way your hair is collected from your head in order to be implanted in a lonelier area of your scalp. In both cases, the hair is normally collected from the back and sides of the head. The reason for this is that there is usually thicker hair there which does not fall out, because these areas are not affected by genetic male pattern baldness.
There are two main ways of performing a hair transplant, namely Follicular Unit Extraction (FUE) and Follicular Unit Transplantation (FUT/FUSS). The only difference is the way your hair is collected from your head in order to be implanted in a lonelier area of your scalp. The reason for this is that there is usually thicker hair there which does not fall out, because these areas are not affected by genetic male pattern baldness. FUE extracts hair follicles directly from your scalp, whereas FUT involves collecting an entire strip of skin from the "donor" area. Don't worry, the strip is usually quite thin, no more than 1.5 cm (0.6 inches) wide and sewn right back up after the surgery.
A FUE Hair Transplant is definitely a more discreet and popular option today. When performed successfully, it will leave no visible scarring and will also heal in half the time it would take to recover from a FUT transplant (5-7 days, compared to 10-14 days).
John's FUE Hair Transplant Story
"I am a 47 year old UK expat living in Hong Kong and I wanted to travel to the UK to have the procedure before travelling back to Hong Kong one week later.
The Clinic's customers advisor explained the procedure itself and arranged a video conference with Dr May. They advised me the following day of the lump-sum quote for 2000 grafts.
I cannot recommend the Wimpole clinic highly enough. Both the doctor and his entire support team were exceptional. The clinical assistants where very helpful in explaining what was happening and also advising on their progress.
I am delighted with my results to date and am repeatedly complimented on how natural my hairline looks. I have recommended the clinic to several close friends, a number of whom have also now had the procedure and again experienced exceptional results. 5 stars!!"
What Should I Look for in a Hair Transplant Surgeon?
In the field of cosmetic surgery, where detail and finesse make all the difference, the results of any procedure depends greatly on a number of factors:
FUE Experience
While a surgeon may have been licensed and practising for many years, in many cases they may not have been practising FUE specifically. A FUE procedure is very tedious and demanding, and having the right training and experience is essential.
The hair on our head grows in small groups (called follicular units) of 1-4 hairs. Considering that normally, thousands of these need to be relocated in a transplant, you can probably understand why the FUE procedure takes time. Your surgeon will require superior hand–eye coordination, excellent stamina, and a very strong understanding of hair anatomy as it relates to the path of hairs coursing through the skin.
Due to curvature of hair, it is sometimes difficult to figure out the exact location of hair follicles under the skin. This is particularly the case in patients of African origin or those who have curly hair. Experience will lead to better results because the surgeon will have a better understanding of the angle in which hair grows below the surface of the skin when dissecting follicles, as well as a better grasps of how the direction of new hairs will regrow after implantation.
They will also need to make decisions on which millimeter FUE trumpet punch to use in order to remove each follicular unit, making the extraction process significantly more precise. Smaller trumpets and experience will ensure graft quality while simultaneously reducing the risk of scarring and the overall healing time. Typically, a FUE trumpet punch can be anywhere from 0.6-0.8mm. For curly or afro hair, a 1 millimeter tool flared trumpet punch will be used instead, to similarly good effect, as hairs are usually thicker and coarser in texture. A sapphire blade should be used to create the slits where the follicular units are then replanted.
Follicle Transection Rate (FTR)
Whereas an experienced surgeon can harvest up to 600 follicles an hour, an unexperienced surgeon harvest at a rate less than 100 follicles an hour. This presents a major problem when a patient is seeking to acquire high numbers of grafts. The use of mechanized devices has helped to improve harvest rates, but the skill needed to remove the grafts remains.
All hair transplant surgeons must be concerned with the rate of transection of hairs and fragility of these grafts. The folicle transection rate (FTR), is the rate in which follicles are damaged during removal. As these grafts will not develop and grow after a transplantation, FTR is a very common way to measure a surgeon's effectiveness; the lower the FTR, the more effective a result. Where as an experienced surgeon has a transection rate of 5-7%, an inexperienced surgeon's rate can range anywhere from 20%-75%.
Even an experienced surgeon will naturally tire towards the end of a lengthy procdure and will need to take breaks.
Handling Your Grafts
How the surgeon handles the grafts is equally important. During the operation, grafts are subject to many stresses, of which can result in further damage or death of a hair graft. There is a significant body of literature investigating how to handle the harvested grafts to better extend their survival during lengthy surgery which an experienced surgeon will navigate more successfully than a less experienced surgeon. The duration, among other factors, between the period of harvesting and implantation is vital.
Surgeon's Qualifications & Natural Looking Results
Hair transplants are no different to any other cosmetic procedures, which is why you want to make sure you only work with a certified professional. To achieve this, the first thing you need to do when going in for the initial consultation is to inquire about the qualifications, experience and photo portfolio of the surgeon who will be performing the transplant, as well as their affiliation with local professional bodies (e.g. the British Association of Hair Restoration Surgery).

Dr. May (FRSC) and leading surgeons at the Wimpole Clinic, have performed thousands of procedures for over 25 years. Dr. May himself is a founding member and president of multiple Hair Restoration associations.
Your surgeon should be able to give you useful advice regarding the short and long term outcome of the procedure, such as the fact that transplanting some new hairs to your frontal hairline will give you more styling options but at the same time, leaving the hairline a bit higher will look more natural with age, as it will allow for the normal slight recession in the corners of your head.
This will, in time, provide you with a mature, age-appropriate look. However, the doctor will make sure that while they are gently guiding you throughout the process, the choice of hair placement will always be yours.
Natural-looking is the central concept for good surgeons, who are experts at recreating your hairline just the way it would have been without the hair loss. This is why they use finer hair for the first few rows in the front of the head, placing them in a feathered micro irregular pattern which imitates their physiological growth.
Placing thick hairs densely, perfectly aligned, on the frontal hairline is a common tell-tale of a hair transplant and only low-skill professionals use it. This would deprive you of those soft "baby hairs" which look natural and give your face a youthful vibe.
You cannot quantify the value of an experienced surgeon versus an inexperienced one. A skilled surgeon will have the experience to understand the direction in which your hair will grow under the skin and how they should implant it and your choices should extend beyond that of just the price of the surgery.
How a Surgeon Makes You Feel
Do not hesitate to ask your doctor any questions, voice your opinions and share your concerns. Always remember that a clinic really wants to get you in the chair, and that they need you and not the other way around.
It is important that you feel right about the surgeon. If you feel that he is anything but forthcoming in his answers, that your concerns are brushed off, that you are being rushed or that anything in his demeanor makes you uncomfortable, it is probably best to try someone else. As cliché as it may sound, follow your gut.
John's FUE Hair Transplant Procedure
"The day before my procedure I met with Warren (the Clinics customer advisor) and Dr May who again explained the procedure and also designed my new hair line to show me what the finished result would look like. They took their time and explained the pros and cons of each alternative hair line, until we collectively settled on an age-appropriate result.
The following morning, I went to the clinic at 7:30 am to receive some mild sedatives and commence the procedure. The procedure itself took 8 hours in total and was painless. We had a one break for lunch and a quick toilet stop.
Both the doctor and his entire support team were exceptional. The clinical assistants where very helpful in explaining what was happening and also advising on their progress.
The clinic organised a taxi to take me back to the hotel and give me some mild painkillers to help me sleep that night.
The clinic had organised a number of follow-up consultations to ensure my head was healing properly before my scheduled long haul flight back to Hong Kong. They were able to remove the vast majority of the scabs before my flight. I simply kept a hat on during the flight and felt no discomfort."
What Should I Consider Before Getting a Hair Transplant?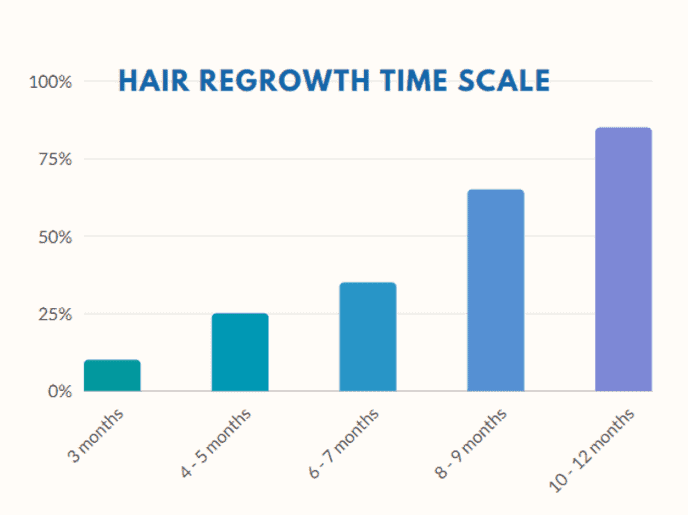 Before getting a hair transplant, you should first find a cosmetic surgery clinic which is registered with the CQC and has received a good rating, so you have a guarantee that you will benefit from adequate care. Before going any further, you need to ensure that you will be receiving the services of a good hair transplant surgeon.
Once the procedure has been scheduled, make sure you put in a request for a week off from work, starting the day of the surgery. You may also want to ask the doctor what over the counter medication and hygiene products you will be needing for your aftercare and stock up on them ahead of time.
Hair Transplant Cost
The cost of hair transplantation can depend on a number of things, such as the quality of the clinic you choose, the texture of your hair, the type of procedure you select (the FUT procedure is significantly less expensive than the more painstaking FUE one) and most of all, the number of hairs which you would need to have transplanted in order to achieve the desired result. This largely depends on the size and shape of the balding/thinning area.
It is important to go for quality over quantity and avoid clinics where prices may be lower, but the whole hair transplant procedure is performed by technicians and not by a certified surgeon.
Some clinics offer a lower price per graft to appear competitive, but inflate the number of grafts patients actually require. As you can see below, the price per graft (x axis) reduces as clinicians quote and recommend more grafts (y axis) for the same person and same FUE procedure. This information is courtesy of Wimpole Clinic's mysterious shopper / market researcher and is based on analysing 47 clinic consultations throughout the United Kingdom.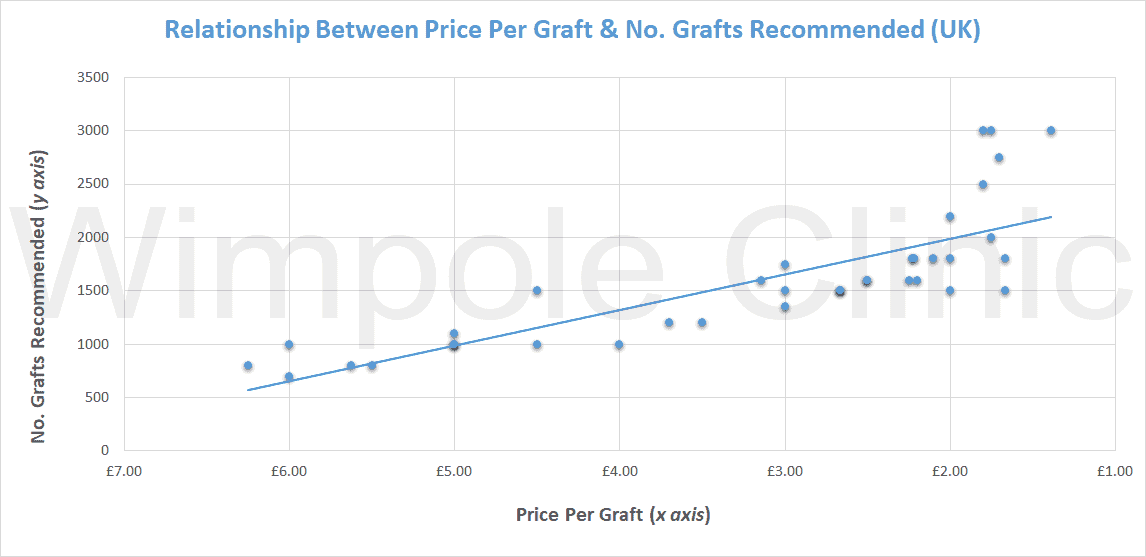 The Hamilton-Norwood scale (which classifies the stages of male pattern baldness from 1 to 7) can provide men with a good estimation of the numbers of hair grafts they would need to have transplanted, according to their hair loss stage.
A clinic with a good price/quality ratio may charge anywhere from £3000 to £9000 for a transplant on a patient with moderate hair loss (which would involve 500-3000 hairs) and between £5000 to £15000 for the same procedure on one with more extensive hair loss (1200-7000 hairs).
While the cost can seem daunting at first to some, the returns in new opportunities which the regained self-confidence will bring are likely to be higher. When paying for a hair transplant, you are doing much more than buying a service, you are making a long term investment in your image and self-esteem, one which may bring considerable rewards in both personal and professional areas of your life.
You should seek consultations from multiple clinics and surgeons as this will often reveal a lot and help you make the best decision.
FUE Hair Transplant
Angled To Follow Hair Pattern
Most Popular Technique
No Visible Scaring
Stimulating Laser Session
FUT Hair Transplant
Aftercare Checkups
Less Expensive Than FUE
Fine Linear Scar
Stimulating Laser Session
Beard Transplant
Moustache To Full Beard
FUT & FUE Procedures
Fill In Bald Patches
Increase Beard Density
Eyebrow Transplant
Angled To Follow Hair Pattern
Restore Eyebrows
Increase Eyebrow Density
Aftercare Included
It Sounds Like This Might hurt, is a Hair Transplant Painful?
The hair transplant surgery is not painful at all! A local anesthetic is used to numb your entire scalp, so you will not feel a thing. You will also be offered a mild sedative, so you are able to lay back and relax for the duration of the procedure, thinking about your glorious future mane. During recovery, you may experience some tenderness in the area, which is usually resolved with pain medication.
What Happens After I Get My Hair Transplant?
Once the surgical procedure is done, your scalp will be wrapped with a clean, sterile bandage, which will need to remain on your head for a few days. Your surgeon will recommend an aftercare which may involve taking a preventive course of antibiotics or anti-inflammatory medication, spraying saline solution on your donor area, gently cleaning the scalp with baby shampoo etc. While experiencing some scalp soreness may be normal, you should let your doctor know if you experience signs of inflammation or infection, as he will be able to provide you with the right advice to treat the issue without compromising the healing process. As tempted as you might be, you will want to remember to refrain from scratching or picking at your transplanted areas, as the grafts can be quite sensitive in the days following surgery and may be lost if treated roughly.
What Are The Risks of Getting a Hair Transplant?
Like all surgical procedures, hair transplants have some risks associated with them, such as bleeding, itching, swelling, numbness, infection (folliculitis) or inflammation of the scalp (usually prevented and treated with antibiotics and/or anti-inflammatory medication). Pain or tenderness may occur during the healing process, which can be kept under control with over the counter medication. Finally, scarring and shock loss (temporary loss of original hair from the transplant area) may happen, but they are not frequent occurrences.
How long does the recovery take?
While you can go home right away after your hair transplant, with no hospitalization necessary, you should set a few days (normally between 2 and 5) aside for recovery at home and aftercare.
You should then be able to return to work with no problem, but please keep in mind that it will generally take a little longer for the healing process to be completed. Depending on the type of procedure you opted for, a full recovery can take 5-7 days if you used FUE or 10-14 days if you used FUT.
You should ensure that the clinic offers sufficient support and aftercare to see you through recovery and on your way to your lovely new hair style.
When can I expect to see results from my hair transplant?
If by the second or third week since the surgery, you start noticing that the newly implanted hair is falling out, do not panic as this is a perfectly normal part of the process and in no way a sign that the transplant didn't take. It should start growing back in 6 to 9 months, although for some patients, it might take a bit longer.
You can expect to see around 60% new hair growth by the 6 month mark and full density should be achieved before the first year since the surgery. In the meantime, you can ask your doctor about additional medication, treatment and lifestyle changes which can stimulate the new hair growth and prevent further hair loss.
What Is The Long Term Outlook for a Hair Transplant?
After getting a hair transplant, you can expect to grow new hair on the surface where it was transplanted. However, since some of the grafts may not take, the amount of hair which you can expect depends on a number of factors, such as the texture, strength and quality of your hair, the firmness and features of your scalp, the quality of your aftercare etc. Research has found that almost 80% of participants were still satisfied with the results of their hair transplant almost 3 years post-surgery. There are also ways to preserve and stimulate hair growth at the site of the procedure, such as taking specific medication and supplements (as prescribed by your doctor) and maintaining a healthy, stress-free lifestyle.
What Other Options for Hair Loss Prevention Are There?
If you have decided that a surgical procedure is not something you would be willing to undertake, no need to start pulling your hair out, as there are other, non-surgical options out there to help with your hair loss, such as Platelet-Rich Plasma (PRP) therapy, laser treatment, medication, natural remedies and sometimes even mere lifestyle changes, such as reducing stress, improving your diet and quitting smoking.