Joe Swash Hair Transplant: Everything You Need to Know
For TV star Joe Swash, his hair transplants were kept under wraps for many years. With many celebs opting for hair transplant surgery (such as Rob Holding and James Nesbitt), it's only more recently that Joe has begun to be more open about his experience with hair loss and having surgical restoration. But what type of hair transplant has Joe Swash had? And what do we know about it? Has Joe Swash had multiple hair transplants? Let's take a look.
In this article, we'll look at:
Who is Joe Swash?

Joe Swash's hair loss experience.

Joe Swash's hair transplant timeline.

The type of hair transplant that Joe Swash has had.

Joe Swash's new-found confidence in talking about his hair loss and hair transplants.
Who is Joe Swash?
Joe Swash features regularly on our TV screens. His first big break came when he was given the role of wheeler-dealer Mickey Miller in Eastenders back in 2003. Joe stayed in the role until 2008 (with a brief reprise in 2011). However, Joe Swash really shot into the limelight by winning the eighth series of I'm a Celebrity Get Me Out of Here!
Joe has hosted and appeared on shows such as I'm a Celebrity: Extra Camp and Hole in the Wall and also went on to add to his reality TV trophy cabinet by winning ITV's Dancing on Ice in 2020.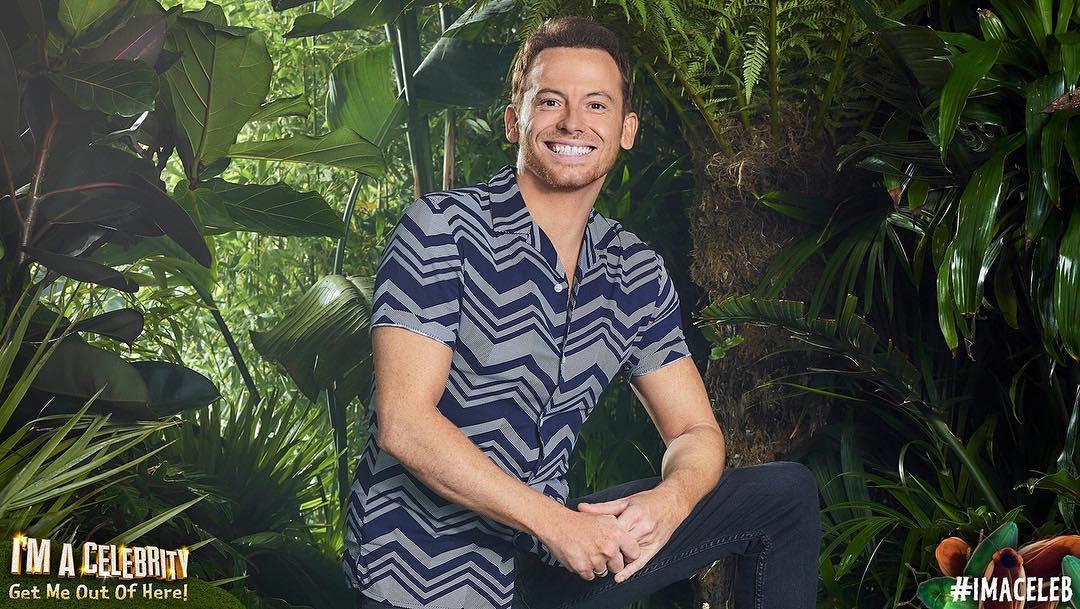 Joe Swash's experience with hair loss
Joe Swash was just 27 when he won I'm a Celebrity Get Me Out of Here in 2008 and his hair loss had already started to worry him. A lot of the time while in the TV jungle, Joe was seen sporting a bandana or a hat to cover his thinning hair.
Not long after his appearance on the reality TV show, Joe secretly underwent his first hair transplant. However, despite some eagle-eyed TV viewers' suspicions, he didn't make this public until around eight years later.
Speaking on ITV's Loose Women in 2016, Joe spoke about his initial embarrassment at having had a hair transplant and his reasons for pursuing it.
"I started ageing a little bit, look older than what I am. Especially with the job that I'm doing as well, I want to look my best… It's more about how you feel personally."
He went on to say,
"I was really embarrassed about it. I didn't want anyone to know."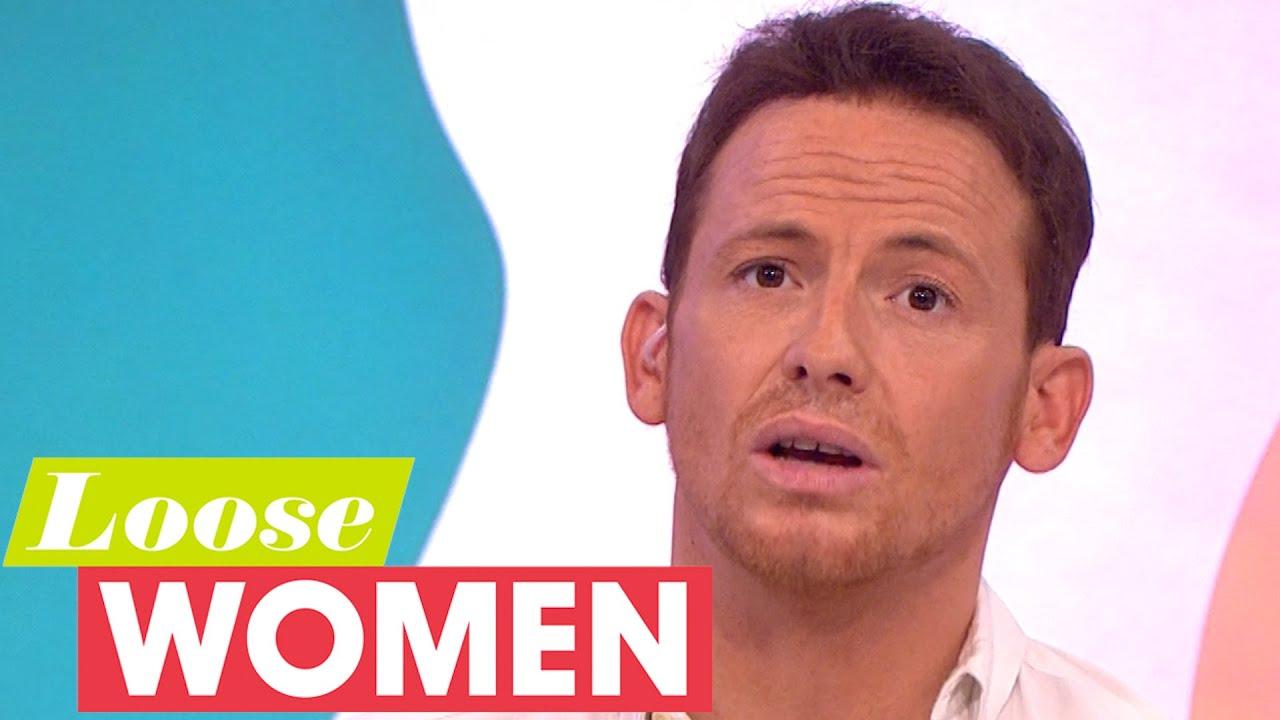 Since then, Joe has been more open about his hair loss and hair transplants and has revealed that he has had subsequent hair transplants following his first, with the most recent one in 2018 to give his hair a fuller appearance.
Joe appears to be one of around 80% of men who are affected by androgenetic hair loss, otherwise known as male pattern baldness.
Joe Swash hair transplant timeline
Joe Swash has been on a hair loss journey since he was in his 20s. For almost two decades, Joe has had to deal with rapidly worsening androgenetic alopecia and has undergone three hair transplants in that time. Let's take a look a Joe Swash's hair transformation over time.
2004
Whilst 85% of men will be affected by hair loss at some point in their lives, only around 1 in 4 men begin to lose their hair before aged 21. Joe Swash was around this age when he first took on the role of Mickey Miller in Eastenders in 2003. Whilst to the onlooker, in his early days playing the character, his hair wasn't noticeably thin. However, it is likely that Joe's hair had already started thinning rapidly at this age and, from what he has said since, it began to affect his confidence.
2008
In one of Joe Swash's later scenes towards the end of his stint on Eastenders in 2008, his hair can be seen to be thinning more noticeably at the hairline.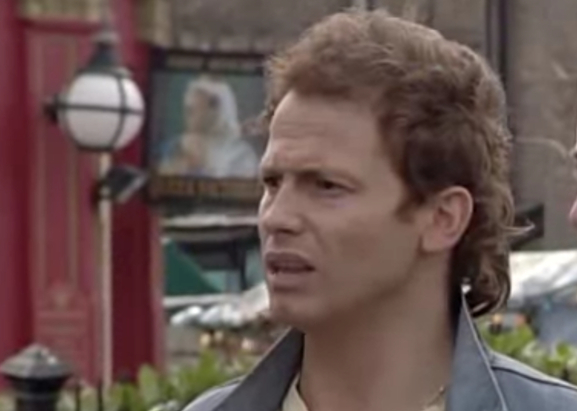 Despite leaving Eastenders, Joe's career hit a turning point later in the same year when he appeared on and went on to win Series 8 of I'm a Celebrity Get Me Out of Here. It was during this time that Joe's hair became noticeably thinner. It's likely Joe's hair loss was at Norwood Stage 3 at this time.
Norwood Stage 3 hair loss typically affects either the hairline or the crown. When both areas are affected, the hair loss has progressed to Norwood Stage 4. For Joe Swash, it appears that his hair loss only affected his temples and hairline at this stage.
2009 – Joe Swash's first hair transplant
In 2009, it is thought that Joe Swash underwent his first hair transplant. By the end of this year, he performed in a Panto in Bristol with his then-girlfriend Tara Tointon. His hair appeared much thicker and fuller and his hairline was restored.
2016 – 2017 Joe Swash's second hair transplant
Early in 2016, Joe Swash started dating his wife, Stacey Solomon. From Stacey's first photograph of him that she shared on her Instagram account in their early days as a couple, it's clear that Joe had begun to lose some of his remaining native hair.

While his first hair transplant isn't exactly a failure, we can't say that it went particularly well. It is unclear whether Joe was taking post-surgical hair transplant medication such as Minoxidil, which can help reduce shock loss, or Finasteride, which is shown to not only prevent hair loss but to also help regrow hair.
Hair loss medication is often recommended to patients to help avoid the need for a second transplant. This is because, while hair transplants are permanent, a patient's native hair is still at risk to androgenetic alopecia.
Although it's unclear when he had his second hair transplant, by 2018, he revealed that he underwent a third procedure, a FUE hair transplant, where we see improved results.

June 2018 – Joe Swash's third hair transplant
Joe Swash was very open about his third hair transplant, stating that he wanted his hair to look thicker. Many people who opt for second or third hair transplants do so to increase hair density, like Joe. He was 37 at the time of this transplant and had continued to lose his native hair due to androgenetic alopecia.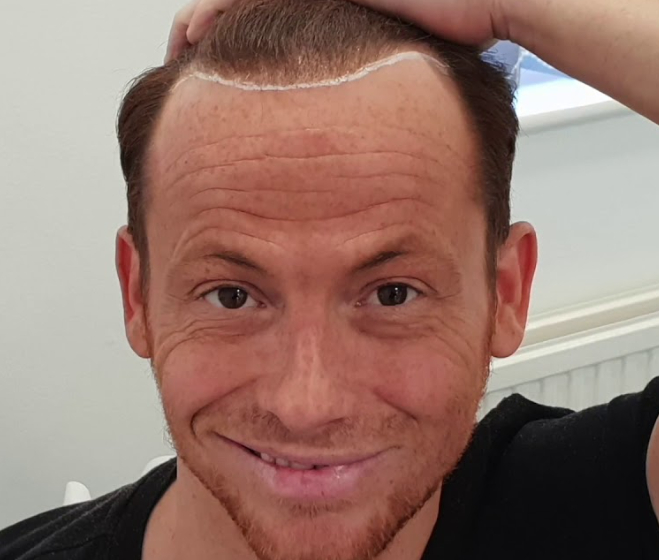 2021
In 2021, Joe Swash's partner and Loose Women panellist Stacey Solomon spoke about his insecurities regarding his hair and hair loss. She spoke of how Joe had begun to wear hats around the house again, even in front of his family, as he is so self-conscious about his hair. She also explained Joe's feelings surrounding his early hair loss and that when he began losing his iconic "Mickey Miller" curls, he felt like he "felt like he lost his identity." It is unclear whether Joe's dwindling confidence will lead him to pursue another hair transplant in the future.
What type of hair transplant did Joe Swash have?
Although it has not been confirmed, it's likely that Joe Swash's first transplant was a Follicular Unit Transplant (FUT) given his description of it. Also, FUT is often a good option for those with curly hair like Joe's. This hair transplant technique involves removing a strip of hair-laden skin from the rear of the scalp. From this strip, the hair follicles are carefully removed into individual grafts that are then transplanted into the recipient sites on the scalp.
Although it's not known when his second transplant took place or what type of hair transplant he had, it's likely that Joe Swash had an FUE transplant this time, possibly in late 2016 or 2017. This would have allowed his scalp to recover before his third hair transplant in June 2018.
Joe's latest hair transplant was a Follicular Unit Extraction (FUE) transplant. This involves removing individual hair grafts from the back and sides of the scalp and transplanting them into thinning areas, usually at the front, top and/or crown of the head. Each hair graft usually contains 2-3 hairs which will cultivate new hair growth over the next year or so, creating a thicker, fuller appearance of the hair. Joe has not revealed how much his hair transplant cost.

Joe Swash's new-found confidence
According to The Sun newspaper, Joe Swash's most recent hair transplant was so that he could "ditch the hats" and have a "luscious head of hair." Stating that his mum often gives him a hard time over his hat-wearing, Joe sought the third hair transplant because he "just [wants] it to look a little thicker" and hoped the op will be a boost to his self-esteem. He stated that being in the public eye makes him more aware of his hair and that he notices it when he catches a glimpse of himself on TV.
There's no denying that Joe Swash's hair transplant has given him a much-needed boost. When he spoke of his hair transplant on Loose Women, he said that he "never regretted it" and recommended going for a consultation if you are worried about hair loss saying, "Whatever makes you feel comfortable; go and do it!"
Hair transplants like Joe Swash's give a natural and undetectable solution to both male and female pattern hair loss – see for yourself in the Wimpole Clinic before and after gallery.

The Wimpole Clinic offers FUE Hair, Beard & Eyebrow Transplants & Trichology.
Talk to a specialist ☎
020 7935 1861
.
Blog search
Book a consultation
Simply fill in your details in the form below and we'll get in touch with you shortly.