PRP Therapy For Hair Loss
Platelet-rich plasma (PRP) therapy is a relatively new treatment, which is becoming increasing popular and effective treatment for hairloss.
Blood is taken from a patient and placed into a centrifugal machine to separate the red blood cells from the plasma that contains platelets. The PRP, containing a high concentration of platelets, is injected into areas of the scalp that show hair thinning. This stimulates hair growth by encouraging the rejuvenation of follicles and also extending the growth cycle of the hair.
Clinical data provides evidence that PRP also promotes healing by the release of cytokines and growth factors from the platelets into the areas being treated. However even though some clinicians have some excellent results, there is some debate amongst surgeons on how often and how much PRP should be injected. We feel further research is necessary on making sure that PRP is offered with the right protocols across all practices.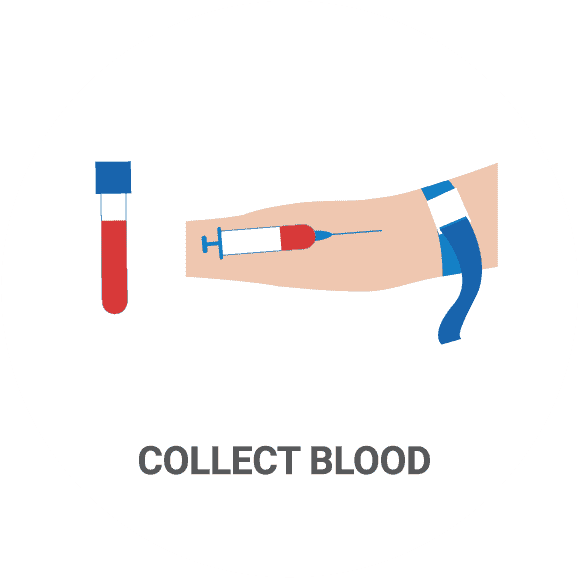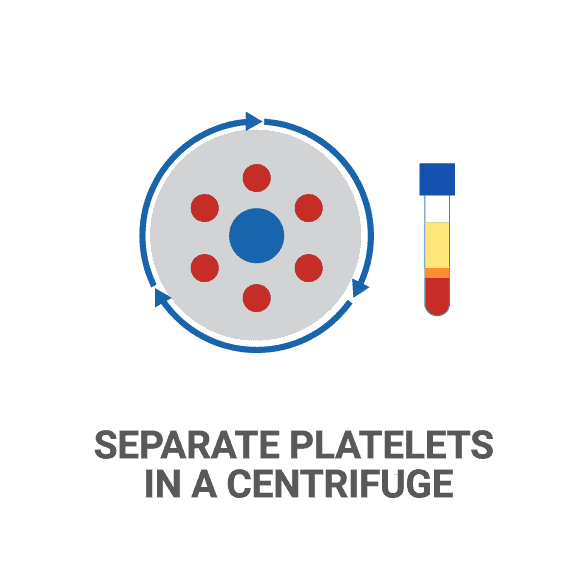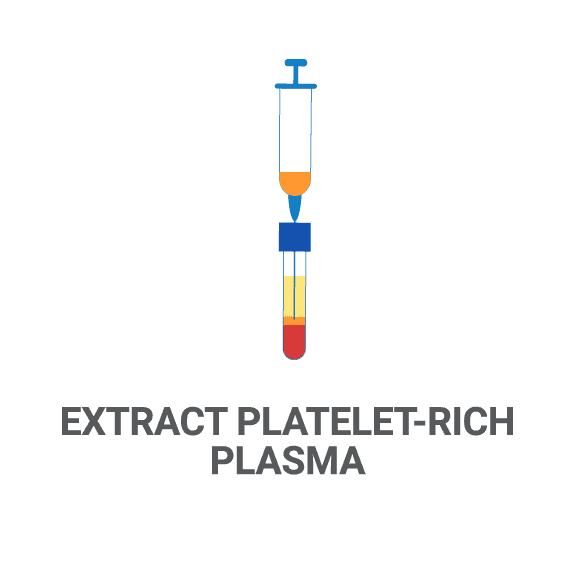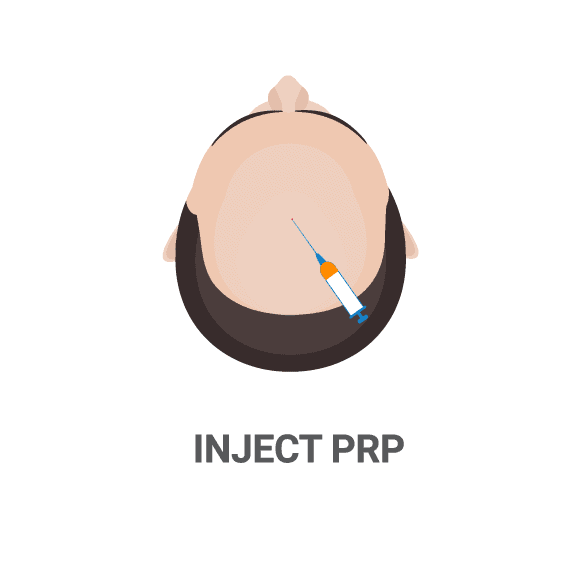 Treatments
A specialist will examine your hair and scalp and recommend a treatment regime. PRP hair therapy is usually performed in 3 sessions at 4 week intervals. An ongoing maintenance programme of 2 to 3 times a year is recommended.
Side Effects
PRP comes from your own blood so adverse reactions are rare, you may experience slight redness and swelling but those reactions usually pass in a day or two. Most people resume their normal activities almost straight after having a PRP injection. The average time from taking blood to administering the injection, is about 30mins-1hour.
Recovery
Downtime or a recovery period after a PRP procedure isn't required, patients can continue their normal life after undergoing the treatment.
Results
From our experience we have noticed improvement in hair growth which was measurable within a 90 day period, with hair growth continuing to improve over 6 months. Results will vary depending on factors such as general health, age, diet, smoking and hair condition.
PRP can be combined with other hair loss treatments such as minoxidil, laser therapy, vitamin infusion therapy and hair transplant but advisable with a consultation.
PRP - 1 Session
Results Within 3 Months
Sessions Take 1 Hour
Non Surgical
PRP - 3 Sessions
Results Within 3 Months
Sessions Take 1 Hour
Non Surgical
PRP - Top Up
Results Within 3 Months
Sessions Take 1 Hour
Non Surgical
Vitamin Infusion
100% Absorbtion
Targets Vitamins Deficiency
Boosts Hair Health
Our Specialists
About Michael May Mr Michael May is the Medical Director and Principal Surgeon of the Wimpole Clinic. He has 25 years experience in the field of hair transplant surgery has…
Iva has a degree in microbiology and chose to get involved in the art of hair restoration. She has been with us for the last four years as a very…
Bili, as she is known to her patients and colleagues, comes from a medical background in Cardiac and Thoracic surgery, and is a member of the ISHRS. For over 22…
Linda is the registered nurse at the Wimpole Clinic, and has been with the clinic since 1976. She was one of the first nurses to carry out hair transplant surgery…
Paru Shukla is a qualified trichologist from the Institute of Trichologists, London and received the John Mason award for excellence. She has been in the medical field since 2005 and…