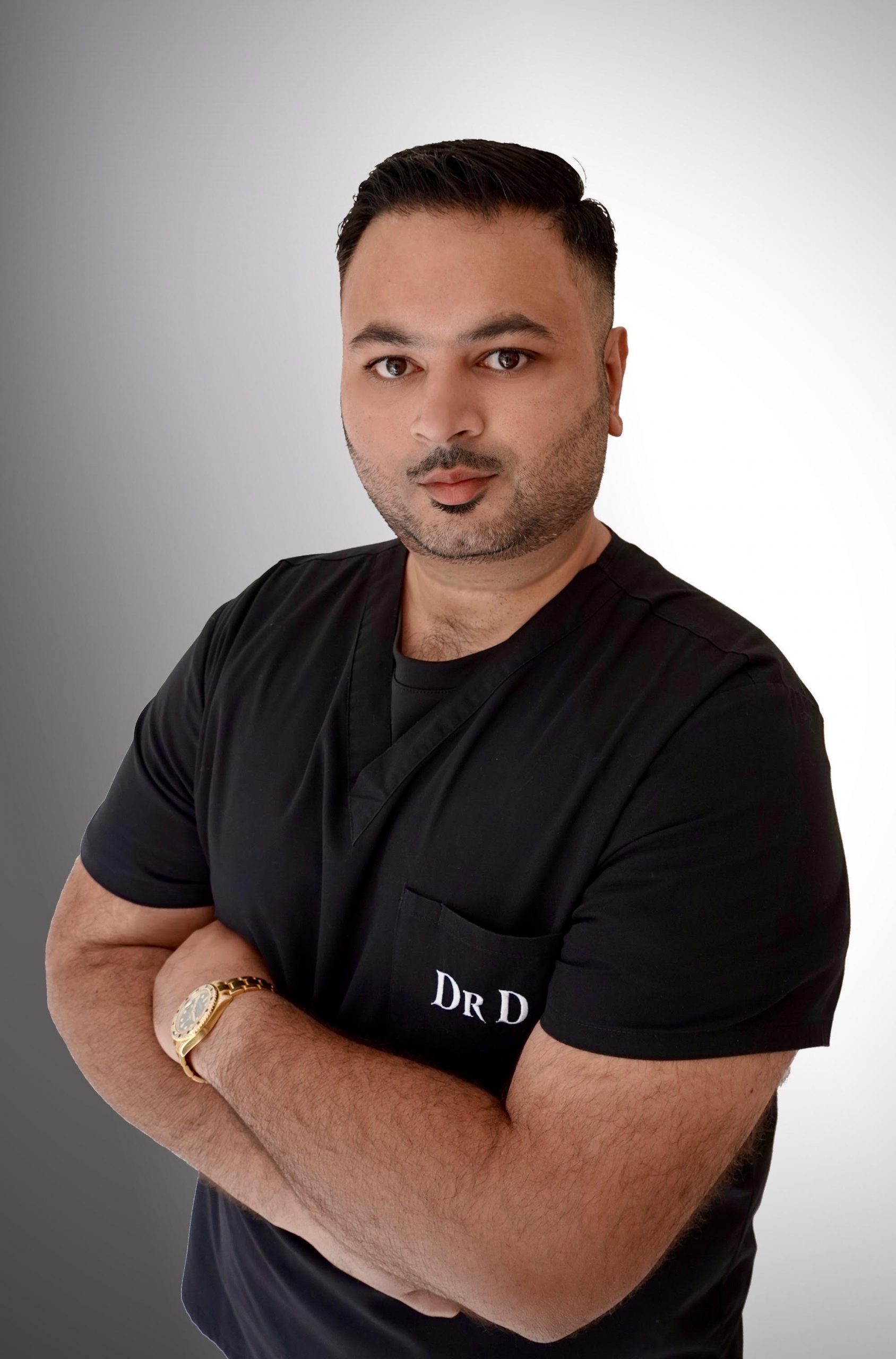 Dr Kieran Dayah (GMC Number: 7461415) is a specialist in FUE Hair Transplant. Preferred by clients worldwide from internationally renowned athletes to patrons of the film industry, he specialises in ultra high density transplantations with an emphasis on natural angulations to produce outstanding results.
Dr Dayah completed his Bachelors in Medicine and Surgery in 2014 at the University of Leicester medical school and subsequently continued into general surgery and aesthetic medicine before specialising in hair transplant surgery. He has trained alongside world leading hair transplant surgeons enabling him to develop and refine his FUE techniques. Dr Dayah now fully dedicates his career to the advancement of hair transplantation, down to the finest detail.
Being at the forefront, Dr Dayah is one of the only surgeons in the country to utilise sapphire blades for his incisions, a necessity for the high density work he produces, while simultaneously reducing inflammation and healing time. In his personal life, Dr Dayah is an accomplished artist and his hair transplants benefit from the combining of these artistic skills with an eye for detail and a pursuit of perfection. He cites having vision and working with patience as key factors for the most highly regarded natural results.
Dr Dayah provides personalised patient-centred care whilst delivering the highest standards in safety. Each patient receives a fully bespoke strategy and design tailored to their individual requirements and expectations. He is highly passionate about treating each patient as he would expect to be treated and expects the highest standards from himself and his team in every case he undertakes.