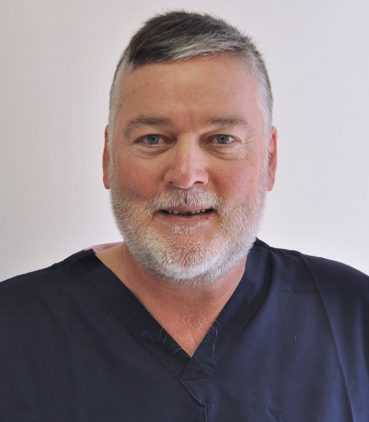 Mr Michael May is the Medical Director and Principal Surgeon of the Wimpole Clinic. He has 25 years experience in the field of hair transplant surgery has completed over 10,000 hair transplant procedures, accumulating an unmatched breadth and depth of experience that is exclusively available to Wimpole Clinic patients .
Mr. May entered private practice in 1982 when he first became involved with hair surgery, since then, he has dedicated his career exclusively to the science and practice of hair transplant surgery and hair restoration.
He qualified at St Bartholomew's Hospital in London after which he trained and registered as a Fellow of the Royal College of Surgeons. Mr. May was instrumental in developing the revolutionary technique of follicular unit transplant (FUT), and subsequently he also presented papers and lectures in the UK and Europe to professional colleagues. He quickly became recognised by his piers and colleagues as a leader in the field of follicular unit hair transplantation. He specialises in hair restoration surgery covering; FUE, FUT lateral slit, eyebrow, eyelashes, beards, side burns, burns, repairs
As a leading authority in his field, Mr. May became a founder member and past President of the BAHRS and is the current president of the European Society of Hair Restoration Surgeons. In addition, Mr. May is a registered member of The Trichological Society and a Diplomat of Hair Restoration Surgery (ABHRS) in 2002.
Mr. May is also a member of the;
ISHRS – Founder member of International Society of Hair Restoration Surgeons
BAHRS – Former president and former founder member of British Society of Hair Restoration Surgeons
ESHRS – President of European Society of Hair Restoration Surgeons
Member of British Association of Cosmetic Surgeons
General Medical Council (GMC)
Institute of Trichologists (IOT)
Independent Doctors Federation (IDF)
Mr. May is available to prospective Wimpole Clinic patients during their consultation and carries out all hair transplant procedures at the clinic.