LASER HAIR THERAPY - HIGH FREQUENCY TREATMENT
Low level laser therapy, LLLT, is an effective treatment for most forms of hair loss, including male pattern baldness and female pattern hair loss.
Laser hair therapy is a non-surgical hair treatment which consists of exercising low level light lasers directly on the scalp. LLLT is absorbed into the cells which triggers cellular activity and an increase of blood supply to the hair follicles. This allows more nutrients to be absorbed and encourages tissue regeneration.
Laser hair regrowth therapy is painless and the session takes about 25 minutes. Repeat treatments are required weekly for approximately 6 months, depending on the extent of hair loss.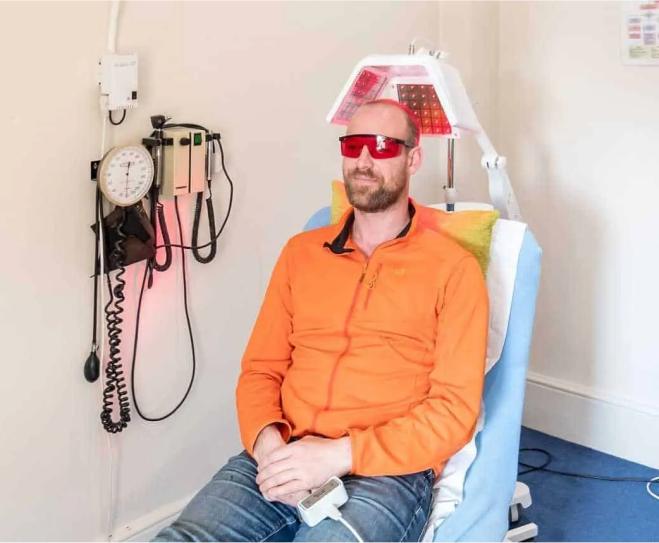 High-frequency scalp treatment for hair growth applies low-current and high-frequency energy to the scalp. This stimulates dormant hair follicles to encourage hair growth by increasing blood circulation.
Two sessions a week are recommended for a minimum of 6 weeks, which should see results in hair growth. Ongoing maintenance is required after this but not as frequently. It depends on the hair growth requirements and the effectiveness of the treatment on the patient.