LASER HAIR THERAPY - VITAMIN INFUSION - PRESCRIPTION & OTC DRUGS
Low level laser therapy, LLLT, is an effective treatment for most forms of hair loss, including male pattern baldness and female pattern hair loss.
Laser hair therapy is a non-surgical hair treatment which consists of exercising low level light lasers directly on the scalp. LLLT is absorbed into the cells which triggers cellular activity and an increase of blood supply to the hair follicles. This allows more nutrients to be absorbed and encourages tissue regeneration.
Laser hair regrowth therapy is painless and the session takes about 25 minutes. Repeat treatments are required weekly for approximately 6 months, depending on the extent of hair loss.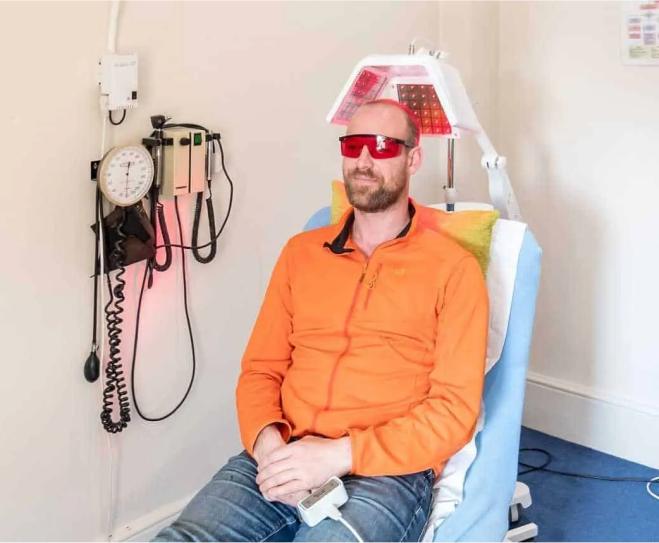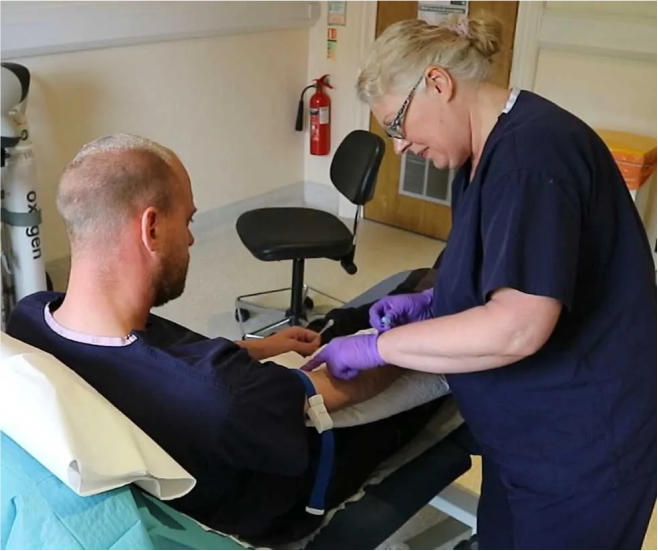 Vitamin infusion therapy is a method of administering vitamins and minerals directly into the bloodstream via an intravenous drip.
Vitamins deficiency can have a significant impact on hair loss as other parts of the body are prioritised.
As the vitamins are passed directly into the bloodstream, 100% of them are absorbed by the body – as opposed to 10% with vitamin tablets. Patients often report an almost immediate positive effect on their wellbeing.
High-frequency scalp treatment for hair growth applies low-current and high-frequency energy to the scalp. This stimulates dormant hair follicles to encourage hair growth by increasing blood circulation.
Two sessions a week are recommended for a minimum of 6 weeks, which should see results in hair growth. Ongoing maintenance is required after this but not as frequently. It depends on the hair growth requirements and the effectiveness of the treatment on the patient.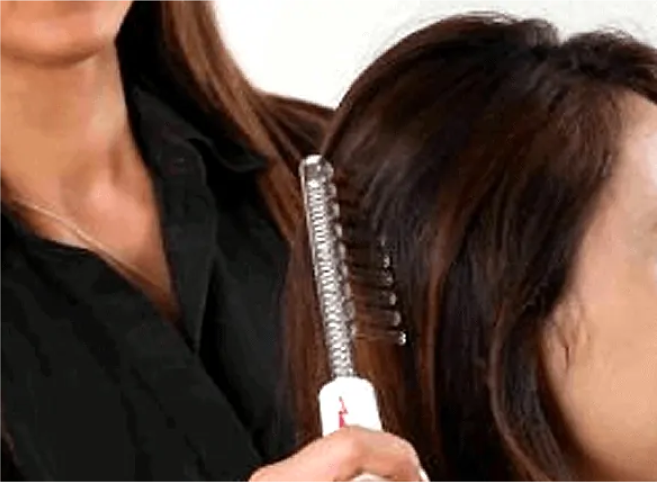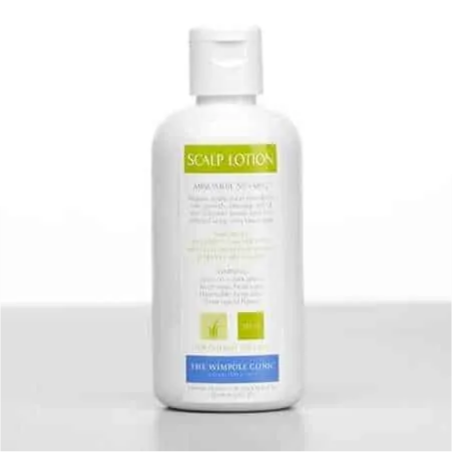 Prescription and
over-the-counter drugs
Minoxidil is an over-the-counter medication that reactivates and revitalises shrunken hair follicles. With continued applications, the follicles gain greater volume so longer and thicker hairs are produced.
The Wimpole Clinic can also provide prescription drugs such as Finasteride and recommend a suitable treatment from our in-house trichologist during a consultation. Please call or email for further details.